Things to do with kids in Singapore
---
A glance around usually proves that kids in public usually have their eyes glued to a screen of some sort, or maybe restlessly running around bumping into others.
But with these 52 places for kid-friendly outings, there will be no need to resort to the iPad for entertainment. Whichever type of family you are – outdoorsy, food-loving, or animal-loving – there's something for everyone, with learning opportunities around every corner for your little one.
Check out what's near you with this list of activities on TSL's Google MyMaps.
---
1. Take on a challenge at X-Scap8's aerial skateboarding & cycling
---
Here's one for the older kids ready to take on a challenge: among X-Scap8's slew of new activities are aerial skateboarding and cycling. If you haven't heard, the indoor playground recently opened in town – right in the heart of Orchard Central, mind you – so it's a super-accessible destination for those without a car.

The Smash Lab, where you can break bottles with safety gear.
Kids can also enjoy a smashing time – literally – at X-Scap8's bottle smashing zone, and try classic arcade games like Pac-Man from just $1 at their mini arcade.
Address: Orchard Central, 181 Orchard Road, #07-02, Singapore 238896
Opening hours: 11am-10pm, Daily
Contact: 6908 2857 | XScap-8 website
---
2. Catch a movie from $5 at Jewel's kid-friendly theatre
---

Image credit: @dailylife____saigon
Putting your kid in a cramped and dark space with loud noises is, well, a disaster waiting to happen. But that's not to say fun movie nights are out the window. Jewel's Shaw Theatres Dreamers is made just for our tiny ones with every bit of the experience being kid-friendly.

Image credit: @slhchen
The movie volume here is softer than usual, the lighting is dim but not pitch-black, and there's even a small play area for the restless ones to stretch their legs mid-movie.
Rates (Off-peak): From $5/child and $9/adult.
Rates (Peak): From $8/child and $14/adult
Note: Free for children under 90cm with a min of 2 tickets purchased.
Address: Airport Boulevard B2, #237, 819666
Contact: 6235 2077 | Shaw Theatres Dreamers website
---
3. Go longkang fishing at Qian Hu Fish Farm
---

Image credit: @kzliang
By now, parents should know animals are the way to a kid's heart. Aside from the Singapore Zoo, S.E.A. Aquarium and River Safari, farms like Qian Hu Fish Farm are a great activity idea at a fraction of the price. It's not just goldfish you'll be spotting here either – wander through rows of different types of sea creatures from discus to stingrays.
Longkang fishing ($6) is just the tip of the iceberg, there's also a fish spa and a cafe for an activity-packed day out.
Admission: Free
Address: No. 71 Jalan Lekar, Singapore 698950
Opening hours: Mon–Fri 9am-6pm | Sat-Sun 9am-7pm
Contact: 6766 1554 | Qian Hu Fish Farm website
You may also check out this Agriculture and Fish Farming Sustainability Tour deal.
---
4. Play farmer for a day at Hay Diaries for free
---

Image credit: @meaniemin
An introduction to Gen Z speak if you happen to be a millennial: GOAT doesn't necessarily refer to the animal in 2022. It can also mean "the Greatest Of All Time". Be a GOAT parent and take the kids for a family day out at Hay Dairies. It's the only goat farm in Singapore, with more than 800 animals under its care.
Milk a goat, feed some friendly billies and have a taste of fresh goat milk – the ones sold here come fresh from the farm. Entry is also free, though you can top up $6 onwards for an educational tour with a guide.
Admission: Free
Address: 3 Lim Chu Kang Lane 4, Singapore 718859
Opening hours: Wed-Mon 9am-4pm (Closed on Tuesdays)
Contact: 6792 0931 | Hay Dairies website
---
5. Catch a glimpse of the 90s at Bukit Timah Railway Station
---

Image adapted from: @asriloqmann
After a long 2 years of restoration, Bukit Timah Railway Station reopened in July 2022, offering a glimpse back into the pre-MRT days. Think of it as a local version of Taiwan's Shifen Old Street; a cafe, heritage gallery and bright yellow wagons can be found at the lively attraction.

Image credit: @yellowlemonie
Wander along the train tracks for your Na Xie Nian IG-shot before relaxing at 1932 Story cafe for some bites and a drink.
Price: Free
Address: #1 Railway Station, Singapore 599938
Opening hours: 24/7
---
6. Visit SG's largest inflatable indoor playground
---

Image credit: Bouncy Paradise
Bouncy Paradise is the largest inflatable playground in Singapore with a 20-lane rainbow slide, 5 giant ball pits, rock climbing walls, wipeout-style challenges, and trampolines. Make it a playdate with your friends' little ones as well – the kids can go nuts, expelling their unlimited well of energy in this humongous 20,000sqft space.
Address: 200 Pandan Gardens, Singapore 609336
Opening hours (Standard): Sat-Sun 10am-8pm (Closed from Mondays to Fridays)
Opening hours (School holidays): 10am-8pm, Daily
Contact: 8779 2057 (WhatsApp) | Bouncy Paradise website
---
7. Get muddy on an ATV adventure at Mud Krank
---

Image credit: @mud.krank
Unlike many of the ATV parks around, Mud Krank is suitable for kids aged 4 and above, with larger ATVs available for kids above 13. Your mini-Mad Max can go full throttle, skidding around on a 4×4. Be sure to bring a change of outfits as they're almost guaranteed to get mud all over.
Price: From $20 for kids aged 4-12 | From $35 for kids aged 13 & above
Address: 10 Neo Tiew Lane, 2 Gallop Kranji Farm Resort, Farm H, Singapore 718813
Opening hours: Tue-Sun 2pm-9.50pm (Closed on Mondays)
Contact: Mud Krank website
---
8. Chase new heights at kid-friendly rock climbing walls
---

Image credit: Glen Francis
Climb Central Katong is one of the newest activities in town, with cartoon-themed rock climbing walls for your mini-me. Kids can scale walls fitted with quirky climbing holds such as tyres, knots, and ladders. Child-sized harnesses and climbing shoes are available for rent, plus a comprehensive briefing for all first-timers.
Other kid-friendly climbing gyms include UpWall Climbing – they've got kid-friendly routes with climbing holds tightly spaced so little arms and legs will have no troubles.
Climb Central Katong
Price: From $41 for an Adult-Child Entry set with equipment
Address: East Coast Road, #04-01/02 112, Singapore 428802
Opening hours: Mon-Fri 11am-11pm | Sat-Sun 9am-9pm
Contact: 6990 0702 | Climb Central website
UpWall Climbing
Price: From $22/pax for a single gym entry
Address: 1 Pasir Ris Close, E!Hub@Downtown East, #01-105, 519599
Opening hours: Mon-Fri 11am-10.30pm | Sat 9.30am-10.30pm | Sun 9.30am-8.30pm
Contact: 8028 7028 | UpWall Climbing website
---
9. Go prawning without worrying about mozzies at FishBugis+
---

Image credit: Ed Chua
Located on the 7th Floor of Bugis+ is FishBugis+, Singapore's only rooftop indoor prawn fishing pond and bar. Since the prawning pool is comfortably air-conditioned, no one has to fight the onslaught of mozzies or spray on a layer of sticky insect repellent.

Image credit: FishBugis+
Restless kids can also head to the children's longkang fishing pond. Parents? You can relax at the in-house fish spa or crack open a cold one while the kids run free.
Price: From $18/hour for prawning
Address: 201 Victoria Street, #07-05 to 06 Bugis+, Singapore 188067
Opening hours: 9am-6am, Daily
Contact: 9008 0201 | FishBugis+ website
---
10. Step into the Jurassic period at free dino-themed attractions
---

Image credit: Changi Airport Group
The Jurassic period intrigues all of us, but especially the kids. For the tiny tots that can't get enough of dinosaurs, there are several dino-themed attractions scattered around Singapore – and no, we're not just talking about Changi Jurassic Mile.

Image credit: @causewaypointsg
At Causeway Point, dive headfirst into the world of T-Rexes at a free-entry rooftop water playground. Over at Punggol's Northshore Plaza's Nomstar, dinosaur statues are dotted all over the safari-concept food court, and above your seats.
---
11. Spend a full day with heart-pumping activities at Adventure HQ
---
Here's an upgrade from the neighbourhood playground: Adventure HQ at HomeTeamNS Khatib is a 2,800sqm play zone filled with thrilling activities. They've got suspended obstacle courses, the tallest indoor slide in Singapore, an artificial cave network, and our favourite of all – an 8m-tall parabolic slide with some free-fall action.
Plus, Singapore's first Call of Duty-like airsoft arena TactSim is within the same building for the kiddos who can't get enough of FPS games.
Book a session at Adventure HQ.
Admission: From $40/pax for an All-Access Pass
Address: 2 Yishun Walk, HomeTeamNS Khatib, Singapore 767944
Opening hours: Tue – Fri 2pm-10pm | Sat, Sun & PH: 10am-10pm (Closed on Mondays)
Contact: 6705 9420 | Adventure HQ website
---
12. Enjoy a stroller-friendly visit to a cold orchid garden
---
Babies, for obvious reasons, aren't the easiest companion for an outdoorsy day out. But at the National Orchid Garden's Tropical Montane Orchidetum, moms and dads don't have to worry about struggling with strollers thanks to the wide pavements and gently sloping ramps.
Enjoy a walk around the gardens, which recreate the vibes of a high-elevation forest, while wheeling your tot around with ease. On a hot afternoon, escape the heat of the attraction's cool glasshouse, with soothing Genting-like temperatures of around 20°C.
Book a trip to National Orchid Garden Singapore.
Price (Singapore resident): $5 for adults, $1 for students and seniors aged 60 and above
Price (Standard rate): $15 for adults, $3 for students and seniors aged 60 and above
Note: Free for children under 12 years old.
Address: 1 Cluny Road, Singapore Botanic Gardens, Singapore 259569
Opening hours: 8.30am–7pm, Daily
Contact: 1800 471 7300 | National Orchid Garden website
---
13. Try a virtual kid's course at Five Iron Golf
---

Image credit: Five Iron Golf
Family days out won't be subjected to SG's erratic weather at indoor golf simulator Five Iron Golf. Adult ranges aside, they've also got golf clinics every weekend afternoon that are made just for the young ones, with golf balls and kid-sized clubs provided.
Price: From $70/child
Address: 139 Cecil Street, #13-01, Singapore 069539
Opening hours: Mon-Sat 7am-12am | Sun 7am-8pm
Contact: 6993 4131 | Five Iron Golf website
---
14. Try a farm-to-table meal at Bollywood Veggies
---

Image credit: Bollywood Veggies
If you're looking for an outdoor activity beyond the usual nature parks and reserves, head to Bollywood Veggies, tucked away in the Kranji countryside. The 10-acre farm is a rustic gem offering a taste of kampung life with tours and activities.
Plant rice in a paddy field or enjoy a guided tour by dropping them an email at enquiries@bollywoodfarms.com. Kids can also have their first taste of a farm-to-table dining experience here at the in-house Poison Ivy Bistro, with a seasonal menu created using their own fresh produce.
Address: 100 Neo Tiew Road, Singapore 719026
Opening hours: Thu-Fri 8am-4pm | Sat-Sun 7am-5pm (Closed from Mondays to Wednesdays)
Contact: 6898 5001 | Bollywood Veggies website
---
15. Take them on a shopping spree at a warehouse toy store
---
The large warehouse shop is just a stone's throw away from IKEA Tampines.
Image credit: @t_fortoys
It's time to stow away the iPad and take your little one out to pick some real toys at T for Toys Store. Your shopping basket will be filled with activity sets, costumes, art and craft materials, and building blocks in no time at all. The best part is, prices are known to be super-affordable here, with toys starting from just $1.
Address: 18 Tampines Industrial Crescent, #01-02A Space @ Tampines, Singapore 528605
Opening hours: Mon-Fri12pm-6pm | Sat-Sun 12pm-7pm
Contact: 9021 7376 | T for Toys website
---
16. Stargaze with a telescope on a clear and cloudless day
---

Image for illustration only.
Don't leave after visiting the Science Centre Singapore's quirky optical illusions and interactive exhibits. Hang out till late to catch their stargazing sessions every Friday night ($17/pax). Here, you can gaze through their powerful telescope to spot stars, planets and faraway galaxies. Pair this with their accompanying digital planetarium shows for a night out the kids will love you for.
If you're a Northie, Woodlands Galaxy Community Club* has a rooftop observatory you can peer through for just a dollar. Alternatively, use our stargazing spot guide combined with the Meteorological Service Singapore's cloud coverage tracker to find a good public stargazing spot.
* The observatory is closed until further notice. Stay tuned to The Galaxy CC Observatory's Facebook page for more updates.
---
17. Enjoy PVP challenges at the indoor NERF theme park
---
Another throwback to the prime era of great childhood games is NERF Action Xperience. Zombie City takes kids into a simulation of an apocalyptic city with moving and still targets to shoot, while Capture the Flag is a PVP dream come true – you'll get to fire at your opponents without holding back.
Bullets are unlimited, and more importantly, soft and spongy, so there's no risk of bruising a la paintball.
Book your tickets to NERF Action Xperience.
Price: From $39 for a standard ticket. $10 off for students for weekdays only.
Address: 6 Raffles Boulevard, #01-208 Marina Square, Singapore 039594
Opening hours: Mon-Fri 12pm-8pm | Sat-Sun 10am-8pm
Contact: NERF Action Xperience website
---
18. Go on a kid-friendly hiking trail
---

Flat waterfront boardwalks at MacRitchie Reservoir.
Over the last couple of years, we've gone deep into the forests and nature reserves of Singapore, discovering and paving new trails along the way. Indiana Joneses, take your kids along with you for a weekend hiking adventure. There are tonnes of well-developed trails with playgrounds and other kid-friendly features to visit for a day out that the entire family can enjoy.
Dairy Farm Nature Park has nature-themed trick-eye photo ops while the Singapore Botanic Gardens has a ridge with child-friendly educational signboards. Read our article on kid-friendly hiking trails for the lowdown.
---
19. Visit an arcade with a mini-bowling alley & Neoprint booth
---
Arcades may not be the same as they once were, but their heydays are not over. In fact, at certain arcades, things are only just picking up, with "wilder" activities and more high-tech games.
From bumper cars to mini-bowling, arcades in Singapore are gradually getting revamps that'll thrill kids and the young and heart alike.
Remember Neoprints? Your kids won't, but getting a family group photo here will be a good chance to show them our hangout activities from the past. We found one of these machines in VivoCity's flagship Timezone – and everything's in English!
For more arcades in Singapore:
Address: View the full list of TimeZone outlets.
Contact: Timezone website
---
20. Make your own bikes to explore easy cycling trails
---
Bikes aren't just customisable at Unspokin's bicycle workshops. You'll get a shot at building your very own bicycle from an assortment of parts. Choose the colour for your frame, handpick different components from handles to pedals, and put everything together with the help of a professional.
The 4-hour-long session gets the kids in touch with every nook and cranny of their 2-wheelers – plus, it's a good conversation starter when you come across other families pedalling along Singapore's many cycling routes.
Address: 3 Lorong Bakar Batu, #05-03, Singapore 348741
Opening hours: Tue-Fri 2pm-8pm | Sat 11am-6pm
Note: By appointment only on Sundays.
Contact: 8286 3160 | Unspokin website
---
21. Dive into a sprinkle pool at the Museum of Ice Cream
---
Kid or not, ice cream has got to be one of life's ultimate guilty pleasures. Have the family go ham with free-flow ice cream, from classic Potong sticks to soft serve cones, at the Museum of Ice Cream Singapore.

Image credit: @vvens
Hailing from San Francisco, the pretty pink attraction is home to lots of cute backdrops to snap tons of photos. While navigating the 14 themed rooms, find swings, a bouncy castle, and even a massive sprinkle pool you can hop into.
Address: 100 Loewen Road, Singapore 248837
Opening hours: Thu-Sun 10am-10pm (Closed from Mondays to Wednesdays)
Contact: Museum of Ice Cream's website
---
22. Operate a construction vehicle at Diggersite
---

Image credit: @diggersite
Let your little one experience being a builder for a day at the construction-themed Diggersite, where they'll don safety helmets and vests and operate a mini digger, alongside other small-scale construction machinery. Not only will they be having fun, they'll also be improving hand-eye coordination and motor skills.
Admission: $18/child | $30 for 2 children | $40 for 3 children
Address: 91 Lor Chencharu, Singapore 769201
Opening hours: Sat-Sun 11am-6pm (Closed from Mondays to Fridays)
Contact: 8802 0764 | Diggersite website
---
23. Customise drawstring bags at home with a painting kit
---

Image credit: Streaks n Strokes
Train your kid's manual dexterity and allow their creative juices to flow by getting them a home painting kit from Streaks n Strokes. Retailing from $34.90 onwards, each comprehensive kit contains all the tools needed so you don't have to scramble to get your own from stores.

Image credit: Streaks n Strokes
They also offer free online fabric painting classes to guide your child through customising their very own a drawstring bag or kid's t-shirt.
Address: 38 Ang Mo Kio Industrial Park 2, Singapore 569511
Contact: 8587 8884 | Streaks n Strokes website
---
24. Conquer the ziplines at Forest Adventure
---

Image credit: @linggermaine
Forest Adventure has 3 different high-element obstacle courses for all ages, with the Kids Course with 22 crossings and 2 zip lines* catering to children aged 5 to 9. There will be instructors and safety precautions to make sure that your entire experience is danger-free.
* The Big Zip is closed until further notice due to maintenance works.
Address: Bedok Reservoir Park, Singapore 479244
Opening hours: Mon 9.30am-2pm | Tue-Fri 9.30am-6pm | Sat-Sun 9.30am-6.30pm
Contact: 8100 7420 | Forest Adventure website
---
25. Have a meal in a restaurant where kids eat for free
---

Bouncy castle at Cafe Melba.
Image credit: @cafemelbasingapore
Food: the glorious thing that keeps us all alive, made even better when it comes free for your hungry hippo child. There are plenty of restaurants out there where kids can eat free – think ramen, vegan food and even buffets.
Check out Cafe Melba at Goodman Arts Centre, Mediapolis and Mount Sophia, where kids eat for free every Monday. Depending on which location you visit, there's an open space for the little ones to scamper around, a kid's corner, and even complimentary colouring sheets.
View the full list of Cafe Melba's outlets and more kid-friendly
---
26. Avoid the sun at indoor playgrounds in malls
---

Image credit: @w00sunny
Some days are just too hot for us to go outdoors, so it's great when we can retreat into the cool comfort of indoor playgrounds, conveniently located within malls. Try out the pastel-coloured Smigy Playground PLQ, which is the largest indoor playground in the east, complete with a driving circuit, castles and a ball pit with a digital game screen.
Get your tickets to Smigy Playground.

Image credit: Klook
Or, drop your child off at The Polliwogs, with a new branch at Clarke Quay which opened this year, complete with a play area exclusively for toddlers. Check out our article on the best indoor playgrounds in Singapore for more ideas.
Get your tickets to The Polliwogs at Clarke Quay.
---
27. Learn about the life cycle of frogs at Jurong Frog Farm
---

Image credit: @rezalzapata
The Jurong Frog Farm is where you and your kids can learn about the life cycle of these amphibians, hand-feed them, and even listen to their all-male frog choir. Kids can pick up a Frog Quest Explorer Kit ($18) to go on a little adventure completing tasks around the farm.
If your stomach allows, their mini-mart and souvenir store has some frog meat you can buy home to cook. We hear it tastes like chicken.
Price: Varies, depending on activity, from $3 for frog feeding.
Address: 56 Lim Chu Kang Lane 6, Singapore 719164
Opening hours: Sat-Sun 9am-5.30pm | Open from Mon-Fri 9am-5.30pm for tour reservations and pickup of purchases only
Contact: 6791 7229 | Jurong Frog Farm website
---
28. Have a thrill with the rides at Sentosa 4D Adventureland
---

Image credit: @sentosa_island
Sentosa 4D Adventure has rides that will take you on immersive 4D experiences. The Extreme Log Ride, for example, uses motion sensory effects to make you feel as though you're actually navigating through the wilderness. You can also watch 4D action dramas here such as Journey 2, the sequel to the movie Journey to the Centre of the Earth, featuring some Hollywood stars such as Vanessa Hudgens and Josh Hutcherson.
Book your tickets to Sentosa 4D Adventureland.
Admission: From $25.90 for a 2-in-1 Combo
Address: 51B Imbiah Road, Singapore 099708
Opening hours: Thu-Tue 1pm-7pm (Closed on Wednesdays)
Contact: 6274 5355 | 4D Adventureland website
---
29. Attempt wakeboarding at Singapore Wake Park
---

Image credit: @singaporewakepark
You don't have to head to Bali to do some pretty cool water sports with Singapore's very own Wake Park. With secure line systems to pull you across the water, the park is suitable for beginners as young as 6 to try their hand at wakeboarding.
You can choose between different systems, depending on whether you want to go on your own or if you want to wakeboard with others at the same time. For beginners, it's probably better to go for an individual session, so that the instructor can focus solely on you for your first few times.
Admission: From $50/rider for a 1h session
Address: 1206A East Coast Park, Singapore 449891
Opening hours: Mon-Fri 10am-9pm | Sat -Sun 9am-9pm
Contact: 6636 4266 | Singapore Wake Park website
---
30. Check out vintage toys at Mint Museum of Toys
---

Image credit: @attractionsbox
If it's one thing that kids love for sure, it's toys, and the Mint Museum of Toys is stocked to the brim with them. The museum houses a world-class collection of vintage toys and collectables that show how toys have evolved from way before your time to your child's.
You might just recognise characters such as Popeye, Superman, Felix the Cat and Flintstones.

Image credit: @kermittingkrimes
Book your tickets to the Mint Museum of Toys.
Admission: $15/child, $25/adult
Address: 26 Seah Street, Singapore 188382
Opening hours: Tue-Sun 9.30am-6.30pm (Closed on Mondays)
Contact: 6339 0660 | Mint Museum of Toys website
---
31. Visit Airzone, the world's first suspended net playground
---
Head down to Airzone at City Square Mall, where nets spanning over 5 storeys high will give you a bouncin' great time. At the world's first indoor suspended nets playground, your kids can have fun jumping into the ball pit and going down long slides that take you from one storey to another.

Image credit: @lifeintheweehours
Book your tickets to Airzone.
Admission: From $25/session. Each session lasts 50 minutes.
Address: 180 Kitchener Road, City Square Mall #02-K4, Singapore 208539
Opening hours: Mon-Fri 10am-8.30pm | Sat-Sun 10am-9.30pm
Contact: 6631 9789 | Airzone website
---
32. Visit aesthetic museums like the National Gallery & ASM
---

Sketch Town at ArtScience Museum.
Museums don't just provide interactive games and activities for your child, but also teach them about various topics such as art, technology and culture. The ArtScience Museum has the permanent Future World exhibition where the large interactive screens can turn your crayon drawings into animals.
Get admission tickets to the ArtScience Museum.

Art and craft activities at the National Gallery.
Image credit: National Gallery
The National Gallery is another kid-friendly museum you need to visit at least once. Apart from the public play spaces, they also have activities including family art workshops and storytelling sessions.
---
33. Drop by a window decal and sand art craft kiosk
---

Star Arts at Westgate.
Image credit: Star Arts
Many malls like Westgate have art kiosks, where you can sit down and rest while your child releases his or her inner Picasso. They'll give your kids the opportunity to spend 1-2 hours painting wall decals or doing sand art, which they can later bring home.
Address: 3 Gateway Drive, #04-K1 Westgate, Singapore 608532
Opening hours: Mon-Thu 12.30pm-8.30pm | Fri 12.30pm-9.30pm | Sat-Sun 11am-9pm
Contact: Star Arts website
---
34. Scream your lungs out at Universal Studios Singapore
---

Image credit: @qixuqing
Your kids will never get bored at Universal Studios Singapore, especially when they'll be spoilt for a choice between the 28 rides. Older and bolder kids can get an adrenaline rush on the Battlestar Galactica roller coaster while younger ones can go on gentler rides like the Puss In Boots' Giant Journey.

Puss In Boots' Giant Journey.
If you're tired from the heat, head indoors for one of the shows such as the immersive Shrek 4-D Adventure. You can also meet some of your favourite cartoon mascots and movie characters at the meet-and-greet sessions.
Get your tickets to Universal Studios Singapore.
Admission (Singaporeans and PR): $58/child | $68/adult
Admission (Standard): $61/child | $81/adult
Address: 8 Sentosa Gateway, Singapore 098269
Opening hours: Wed-Sat 12pm-7pm | Sun 10am-6pm (Closed on Mondays and Tuesdays)
Contact: 6577 8888 | Universal Studios Singapore website
---
35. Treat the family to a kid-friendly staycation
---

Castle-themed suite at Shangri-La.
Image credit: Shangri-La
Give the family a treat by taking them to one of the several kid-friendly hotels in Singapore for a staycay that will have everyone well-refreshed and entertained. One of these is Shangri-La, home to themed rooms and Buds at Shangri-La, an in-house curated indoor playground where parents can drop their kids off and enjoy some couple time.
Book a stay a family-friendly stay at Shangri-La Singapore.
The Ritz-Carlton, on the other hand, offers an in-room camping experience for your child to sleep in a tent on a premium mattress. Adventurer passports given to your little tot will encourage them to go around the hotel collecting animal stamps before getting a free scoop of ice cream as their reward.
---
36. Run around at Pororo Park, a themed jungle gym
---

Image credit: Pororo Park Singapore
Pororo Park's indoor playground revolves around Pororo the penguin himself, and his different cartoon friends in the themed forest playground. Special facilities here include a jungle gym, ball pits, and a bouncy castle. There's a mini supermarket where children can play pretend chef, before hopping on board the Pororo Express Train ride for a ride.
Book a session at Pororo Park.
Admission: $36/child (inclusive of 1 adult) | $10/additional adult | $10/toddler under 9 months old
Address: 6 Raffles Boulevard, Marina Square #02-29, Singapore 039594
Opening hours: 10.30am-8pm, Daily
Contact: 6239 5360 | Pororo Park website
---
37. Beat the heat at free water playgrounds
---

Play @ Heights Park Toa Payoh
With the hot and humid weather, your little one will thank you for any chance given to splash around in a water playground. Make a visit to Toa Payoh for its new Play @ Heights Park, a wet and dry playground that's hidden among towering HDBs.

Clusia Cove.
Westside folks won't be left hanging – you guys can head towards Jurong Lake Gardens' serene Clusia Cove playground instead. Easties, take your kid to Splash-N-Surf at Kallang Wave Mall where they can have fun running around the fort, going down the slides, and getting a refreshing spritz of water from the fountains.
Read our article on free water playgrounds in Singapore.
---
38. Cultivate a love for reading at public libraries
---

Woodlands Regional Library.
Image credit: @aqilahreads
Encourage a love for reading in your little one by taking them down to libraries such as Woodlands Regional Library. It features a forest-themed corner with a giant artificial indoor tree and make-believe pond, as well as a sensory learning centre with books and toys of varying textures.
At Sports Hub Library, kids can play giant chess a la Harry Potter and the Sorcerer's Stone. Else, library@habourfront gives you a panoramic view of the sea, with deck chairs laid out for you to take in the great view as you read.
Read our article on child-friendly features at public libraries.
---
39. Make your own pancakes at Slappy Cakes
---

Image credit: @moon_nk
DIY pancakes. Need we say more? Slappy Cakes lets you and your kiddo choose from a wide range of batters for your pancakes, which you can squeeze out into your desired shapes with a nozzle bottle. Toppings like chocolate sprinkles and fruits can be added to your creations. Not only will your kids be well-amused, but you can also consider breakfast settled for the day.
Address: 418 Northshore Drive, #01-11 Northshore Plaza II, Singapore 820418
Opening hours: 11.30am-2.30pm, 2.45pm-5.30pm & 6pm-10pm, Daily
Contact: Slappy Cakes website
---
40. Reminisce at old school playgrounds
---
Take a walk down memory lane by bringing your kiddo to some of the old-school playgrounds that you once played at. The Dragon Playground at Toa Payoh is a classic icon, designed back in 1979. Another one is the mosaic-tiled Clock Playground at Bishan. Your children will be having a ball on the duck spring riders and clambering up the ladders to head down the slides.
Read our article on old-school playgrounds.
---
41. Be a fireman for a day at a fire station open house
---

Image credit: @p3iling12
Fire station open houses are a great opportunity for children to learn about their inner workings while being shown around by the friendly firemen. Most fire stations in Singapore hold open houses every Saturday, where your kiddo will get a chance to sit in a fire engine, slide down a fireman's pole, and even operate a fireman hose!
Don't stop there – add on a visit to the Civil Defence Heritage Gallery, a free 2-storey museum that'll give the kids a more intimate look into the behind-the-scenes happenings in the Civil Defence Force.
Admission: Free
Address: Full list of SCDF fire stations
Opening hours: Sat 9am-11am only (Closed from Sundays to Fridays)
---
42. Cuddle dogs and cats at a pet cafe
---

Image credit: Meomi Cat Cafe
Cat cafes like Meomi Cat Cafe will let your child enjoy a meal while cuddling the cute kitties milling about. The friendly staff will also share the background stories of your newfound furry friends.

Image credit: @wearethefurballs
If you're more of a dog person, then What The Pug and We Are The Furballs dog cafe will make your heart melt completely. At the latter, you can purchase $3 treat bags for your child to feed the dogs and practice tricks such as making them sit. The cafe only serves drinks, but you can also play one of the many board games available there.
Get an entry package to We Are The Furballs.
Meomi Cat Cafe
Admission: $14/adult and $7/child for the first hour. Top up $5/adult or $3/child for every extra hour.
Address: 668 North Bridge Road Singapore, Singapore 188801
Opening hours: 11am-8pm, Daily
Contact: 6296 0339 | Meowmi Cat Cafe website
What The Pug
Address: 80 Haji Lane, Singapore 189271
Opening hours: Tue-Sun 12pm-8pm (Closed on Mondays)
Contact: 6293 3350 | What The Pug website
We Are The Furballs
Admission: From $12.50/person. View the full list of entry prices.
Address: Bugis+, 201 Victoria Street #07-07, Singapore 188067
Opening hours: Mon-Fri 1pm-9.30pm | Sat 12pm-10pm | Sun 12pm-9pm
Contact: 6509 1186 | We Are The Furballs website
---
43. Snorkel among fish at Adventure Cove Waterpark
---

Image credit: @erikahocson
Adventure Cove is not just any water theme park – they've pulled out the big guns with their Ray Bay attraction, where you can swim and interact with stingrays. Or, snorkel at the Rainbow Reef and enter the underwater world of many different schools of brightly-coloured fish amongst the reefs.
You can race your kid on the Dueling Racer slides as the two of you plunge down on mats to see who reaches the finishing line first. Or team up together in Spiral Washout as you both hang on to your floats and get spinning round down the slide at top speed.
Book your tickets to Adventure Cove Waterpark.
Admission (Singaporeans and PR):
Adult (18-59): $26 for non-peak | $32 for peak

Youth (13-17): $24 for non-peak | $28 for peak

Children (4-12): $20 for non-peak | $24 for peak

Seniors (>60): $20 for non-peak | $24 for peak
Visit Adventure Cove Waterpark's ticketing site for the full list of prices.
Address: Resorts World Sentosa, 8 Sentosa Gateway, Singapore 098269
Opening hours: Fri-Mon 10am-5pm (Closed from Tuesdays to Thursdays)
Contact: Adventure Cove website
---
44. Experience winter at Snow City Singapore
---

Image credit: @linda.cla
Get away from Singapore's sticky heat and head to Snow City Singapore for a change in scenery and temperature. The sub-zero compound has snow slopes towering over 3 storeys and going 60 metres long for you to slide down.

Image credit: Snow City Singapore
Your kids can explore igloos, have a go at the bumper cars, and stroll into the new Ice Hotel Gallery which displays ice sculptures and furniture.
Book a snow play session at Snow City Singapore.
Admission: From $19/child | $26/adult. View the full list of Snow City packages and prices.
Address: 21 Jurong Town Hall Road, Singapore 609433
Opening hours: Tue-Sun 10am-5pm (Closed on Mondays)
Contact: 6560 2306 | Snow City website
---
45. Learn how things work at the Science Centre
---
Science Centre Singapore will fascinate your child, with typhoon simulators to VR experiences that will take you into outer space. Step into The Mind's Eye, a permanent exhibition with optical illusions that'll enthral the little ones. The rainbow-coloured Mirror Maze, laser maze and fear exhibits are among the many other stations that'll make time fly.

Let them try operating machines like cranes at KidsSTOP.
While there, you can also pay KidsSTOP a visit. The place is designed to let children play and learn in different themed zones, like Flight & Space, which lets them make their own constellations, and The Big Dream Climber, which features a 9-metre climbing structure with a music room at the top.
Get combo tickets to Science Centre Singapore and KidsSTOP.
Science Centre Singapore
Price (Singaporeans & PR): Free on weekdays during the school term | $4/child and $6/adult on weekends & PH
Price (Standard): $8/child and $12/adult
Address: 15 Science Centre Road, Singapore 609081
Opening hours: Tue-Sun 10am-5pm (Closed on Mondays)
Contact: 6425 2500 | Science Centre Singapore website
KidsSTOP
Admission (Singaporeans & PR): $5/child and $2/adult on weekdays during the school term | $10/child and $5/adult on weekends & PH
Admission (Standard): $23/child and $13/adult on weekdays during the school term | $20/child and $10/adult on weekends & PH
Opening hours: Mon: 9.30AM-7PM | Tues-Sun: 9.30AM-1.30PM, 2PM-6PM
Contact: 6425 2500 | KidsSTOP website
---
46. Check out the revamped Singapore Discovery Centre
---

Image credit: @sin_kok_wai
Singapore Discovery Centre, which was built to commemorate Singapore's past and present, is great for kids because of its interactive exhibitions, 4D simulator rides and games. After a recent renovation, it's now a hodgepodge of activities with a photo-worthy gallery that showcases Singapore through time, an escape room, laser battlefield, and even pedal boats which you can find at the nearby lake.

Black Lake Laser Battlefield.
Image credit: Singapore Discovery Centre
Book your tickets to Singapore Discovery Centre.
Admission: Varies, depending on activity.
Address: 510 Upper Jurong Road, Singapore 638365
Opening hours: Mon-Fri 12pm-7pm | Sat-Sun 11am-8pm
Contact: 6792 6188 | Singapore Discovery Centre website
---
47. Get bouncing at a trampoline park
---

Image credit: @bouncesingapore
Energetic kids will love trampoline parks where they can bounce to their heart's content. Places like Katapult offer your kid the chance to try wall runs, play dodgeball, or practise slam dunks with a little bit of help from the bouncy trampolines. Another trampoline park, Jumprocks @ Kinex, has trampolines, themed bouncy castles with basketball hoops, and inflatable slides for all-out fun.
Get your tickets to Kapatult Trampoline Park and Jumprocks @ Kinex.
---
48. View sharks and stingrays at the S.E.A. Aquarium
---

Image credit: @playinsingapore
S.E.A. Aquarium is a gorgeous underwater world of unique marine creatures. The tunnels of the aquarium give you a view of the sharks and stingrays in the aquarium while the Open Ocean Habitat has art and craft sessions to keep your kiddo occupied.
Book your tickets to S.E.A. Aquarium.
Admission: $28/person for Singaporeans and PR | $30/person for a standard ticket
Address: 8 Sentosa Gateway, Sentosa Island, Singapore 098269
Opening hours: Fri-Tue 10am-5pm (Closed on Wednesday and Thursdays)
Contact: S.E.A. Aquarium website
---
49. Get an adrenaline rush with the Skyline Luge
---
The Skyline Luge Sentosa is a thrilling experience where you and your child can zoom down slopes and tracks on a vehicle that moves based on gravity and momentum.
Before you ride the luge down the hill, you can opt to take the Skyride, a chairlift that will let you soar above the canopy of trees with a Sentosa seaview. After getting to the top, you can choose between 4 luge trails to head down on.
Book your tickets to the Skyline Luge.
Admission: From $22 for a 2 Luge and 2 Skyride Combo
Address: 1 Imbiah Road, Singapore 099692
Opening hours: Sun-Thu 11am-7.30pm | Fri-Sat 11am-9.30pm
Contact: 6274 0472 | Skyline Luge website
---
50. Snap optical illusion-style photos at the Trick Eye Museum
---

Image credit: @river_nadine_lara_naomi
Any kid would be thrilled at the optical illusions at the Trick Eye Museum, where 2D pictures actually show up as 3D images from the right angle. You can spend hours here posing to your heart's content as you "skydive" or pretend to ride a unicorn.

Image credit: @sonic.yxy
Book your tickets to the Trick Eye Museum Singapore.
Admission: $28/child, $28/senior and $32/adult
Address: 80 Siloso Road, Southside, Block B, #01-04, Singapore 098969
Opening hours: 11am-7pm, Daily
Contact: 6592 0607 | Trick Eye Museum Singapore website
---
51. Have a splashing great time at Wild Wild Wet
---

Image credit: @gyurizzing_
The water theme park Wild Wild Wet has undergone a revamp in recent times with new rides such as Torpedo, an 18-metre-high slide that keeps you going at 70km/hour for daring children craving that adrenaline rush. For younger children, there's the Shiok River, where all you have to do is relax on a tube float as the currents sweep you along gently.
Book a trip to Wild Wild Wet.
Admission: From $18/child and $24/adult
Address: 1 Pasir Ris Close, Singapore 519599
Opening hours: Wed-Mon 12PM-6PM (Closed on Tuesdays)
Contact: 6581 9128 | Wild Wild Wet website
---
52. Visit animals at the Singapore Zoo & Night Safari
---

Image credit: @jaredmichaelong
Any kid would be fascinated at the Singapore Zoo with over 2000 animals to learn about. Wave hello to the adorable pandas Kai Kai, Jia Jia, and Le Le or head down for some of the live shows where you might just get a little wet from the splashes of the cheeky sea lions. You can conveniently cover the River Safari and Night Safari after, which are located in the same area, where you can go on an Amazon River Quest or take a buggy ride on a Safari Adventure Tour.
While you're at it, you should also check out Jurong Bird Park before it shifts to Mandai. Let your tot feed the gentle lories, and join in on the High Flyers Show where you can listen to a bird singing in 3 languages.
Book your tickets to the Singapore Zoo, Night Safari and Jurong Bird Park.
---
Places to bring kids in Singapore
---
Everyone always seems to be occupied these days – with adults cramming deadlines at work and children occupied with school, family time does seem to be getting increasingly rare. Instead of heading to the same places over and over again, toss the phones aside and head out to make some new memories. You'd never know just how much you might enjoy yourself!
If somehow, you need more activity ideas:
---
Cover image adapted from: Five Iron Golf, @linda.cla, @erikahocson, @river_nadine_lara_naomi, @mud.krank, Singapore Discovery Centre, Klook, @wearethefurballs, @diggersite, @playinsingapore, Bollywood Veggies, @vvens
Originally published by Persis Gan on 20th March 2019. Last updated on 31st August 2022 by Kezia Tan.
A portion of this content may contain referral links to products. Our opinions remain our own.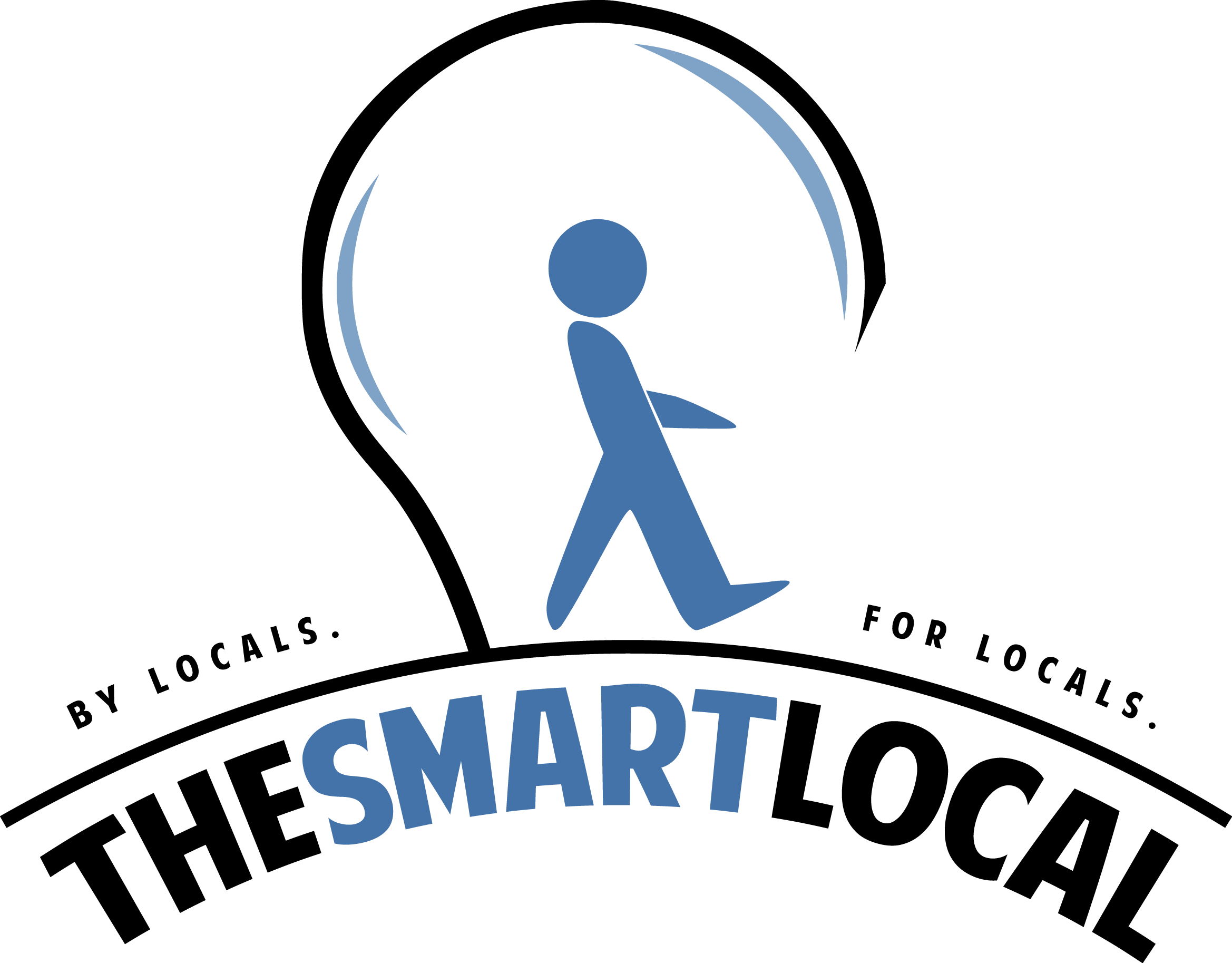 Drop us your email so you won't miss the latest news.