About S.E.A. Aquarium

Singaporeans love all kinds of seafood, but there's a different joy in getting up close and personal with live fishes from every corner of the world. You can now explore the world under the sea here in Singapore, and learn about the colourful, fascinating and downright strange creatures that live there.

We dived head-first into this exciting marine world and spent a whole morning wandering around the S.E.A. Aquarium in Resorts World Sentosa. We wouldn't want you to miss the highlights, so here's our guide to this undersea attraction:
Must-Visits at the S.E.A. Aquarium

Click on the image to enlarge.
This guide walks you through the S.E.A. Aquarium sequentially, through the main segments of the Aquarium. Don't worry about getting lost, as the route is direct and there isn't much chance of veering off-course.
There are interactive boards by the sides of all the exhibits, which provide fascinating factoids you might otherwise miss. Like how some sea creatures have been around for close to forever and still look the same as they did 500 million years ago.
1. See Sharks Swim Above Your Head
You're thrown into the deep end the moment you enter the aquarium. The entrance and exits are both tunnels through a massive shark habitat, which really makes you feel like you're underwater, with sharks swimming all around you.

How does this little fish survive among all these predators?
I don't think I've ever seen that many sharks in one place before. There are over 100 sharks, from silvertip sharks to sandbar sharks to the endangered and strange-looking scalloped hammerhead shark.
It's not enough to look at sharks, for the ultimate marine encounter, you have to get up close and personal. How close, you ask?
THIS CLOSE. There's also the Shark Encounter, where you have an acrylic box between yourself and the sharks, but nothing can beat the thrill of seeing a real live shark swim right in front of you. Find out more about Shark Dive here!
2. Be Fascinated by Moray Eels

My first thought was "I wish I could eat unagi", but after looking at them swimming around, I concluded that they're too interesting to eat. These wriggly fellows look like products of an evolutionary accident, but they're underrated sea creatures.
If you look in their mouths, you'll realise that there are spots there too. Another strange thing is the way they move without fins. It's almost as if they're rippling across the water, gliding instead of swimming.
3. Stop by the TeREEFic Reefs

This is a giant column aquarium full of colourful fishes.
Coral reefs are incredibly colourful and there's always something to see. I was struck by the vibrancy and diversity of the fishes darting in and out of the coral reefs.

No points for guessing what that whitish fish with a protruding horn in the picture above is called – it's a unicorn tang!
4. Find Nemo and Dory
If you're a big fan of Finding Nemo, it's time for a treasure hunt.

The two most famous reef-dwellers are Finding Nemo's main characters – Nemo and Marlin (clownfish) and Dory (blue tang). Dory swims all around the tank, but Nemo is harder to spot. Clownfish usually circle around the anemone and you can find them at the bottom right of the tank.

The pufferfish, another of Nemo's friends.
5. Be Amazed by the Open Ocean Habitat

This is by far my favourite part of our Aquarium experience. The Open Ocean Habitat is as close as you can get to diving into the depths of the big blue sea.
It's a cavernous ceiling to floor aquarium with a multitude of species. Giant manta rays and schools of fish swim by as rays of sunlight illuminate the seafloor, home to nurse sharks and sawfish.
It's like the Windows fish screensaver brought to life.

You can spend as much time as you wish just watching the world swim by. There are benches facing the tank, and you can get a moment of solitude by leaving your kids to sea-related activities. They can design their own moray eel crown or fold jellyfish origami while you snatch a moment of peace.

You could also get finger food here, with the cotton candy going for $4 being particularly popular with kids.

After seeing so many fish, you're probably craving seafood. The Open Ocean Habitat leads to an underwater dining experience – yup, you can look at fish and eat it too.
The Ocean Restaurant by Cat Cora serves up mouthwateringly fresh fish dishes to fulfill all your seafood cravings. Seriously, the food looks impossibly good. Find out more here.

Source Seared Scallop with Butternut Puree & Apple Salad
And if you still can't get enough of the Open Ocean Habitat, you can even sleep there and dream Ocean Dreams.
I suppose everyone likes hanging out with fishes, but kids especially would have a whale of a time. The thrill lies in staying up past their bedtime, with a view so much more interesting than their bedroom walls.
Best morning wake up call ever. More information here.
6. Be Mesmerised by Sea Jellies

Under normal circumstances, we wouldn't be able to explore the deep sea without lots of training and equipment. And we most certainly wouldn't want to meet with poisonous creatures when we're deep underwater. Instead of risking your life in the ocean, get up close and personal with these fascinating animals in the Ocean Journey exhibits.

I've always been fascinated with sea jellies and ever since the days of Finding Nemo, I've always wanted to bounce on them. Unfortunately, they're poisonous, but at the S.E.A. Aquarium, we can get as close as we want without getting stung.

The variety of sea jellies on display is amazing: moon sea jellies, Japanese sea nettles and some adorable upside down sea jellies. I'm still waiting to see a giant poisonous sea jelly though!

Apart from the sea jellies, there's also a giant, grumpy-looking octopus. At first, we thought the exhibit was empty and so we totally overlooked this guy in favour of the sea jellies. It turns out that we didn't see it because it squashed itself in a little corner.
I'm loving the sea star accessory, but this proves that if you don't see anything, it doesn't mean there's nothing there. Some fishes aren't easy to spot because of their excellent camouflaging skills.
7. Hold a Sea Star in Your Hand
Ever wondered how a sea star feels like? Or if a sea cucumber feels as hairy as it looks? Kids and adults alike will enjoy feeling up these sea creatures. Don't worry – they don't bite!

It's impossible to miss the Discovery Touch Pool. Just follow the squeals. It's a bit scary putting your hand in the water to touch a very dubious sea cucumber, but you should definitely do it for the experience. Spoiler: a sea cucumber feels exactly like it looks.

Have fun touching the animals, but just follow the staff's instructions – you don't want to kill these delicate creatures accidentally. The staff is also very friendly and helpful. If you have any questions at all, like if a sea star really is a fish, don't hesitate to ask them.
8. Trace Your Roots at the Maritime Experiential Museum
Back in the days when Singapore was a prosperous trading port, it was not uncommon to see all kinds of exotic fabrics and spices being traded on our tiny island.

Most people would tend to skim through the museum to get to the aquarium, but you shouldn't skip it! It provides a more interactive experience than the average museum, with touch screens where you can play all sorts of games, from designing your own fabric to dressing yourself up.

At the end of the aquarium route, there are some wax figures of historical figures. Here's a pat on your shoulder – congrats on completing your maritime and marine journey!
9. Get Shipwrecked at the Typhoon Theatre
I would be terrified if I were in a real shipwreck, but I don't mind a simulation, especially one as immersive as the Typhoon Theatre. It's a 360 degree experience – all seems well when you board a ship, but trouble starts brewing when the ship is thrust into the midst of a storm. When the inevitable happens and the ship sinks, you dive down into a captivating world under the sea.
If only all shipwrecks were that magical!
10. Don't Miss the Secret Spots in the S.E.A. Aquarium!
Don't worry, it's impossible to get lost in the aquarium, but if you don't take a closer look, you might out these fascinating little nooks and crannies.

By the left side of the moray eel exhibit, there's a small child-sized hole that leads to another view of the eels. My colleague and I squeezed in and felt like we found a secret hiding place. Judging by the number of children going in and out, it's definitely a favourite for the kids.

From the Open Ocean, follow  the fish to the corner on the right called Ocean Dome, which promises a 180 degree view of the aquarium AND you can look up to see fish swimming above you. You may miss it if you didn't explore this section of the Aquarium well.
Things to Note
Don't just look at the fishes, find out who they are! There are interactive screens everywhere for you to find out more.
Plan your trip: most shows are in the afternoon, so if you're planning on catching a diver's talk or a feeding session, be there at the right time.
About S.E.A. Aquarium

Address: 8 Sentosa Island, Singapore 098269
Telephone: 6577 8888
Nearest MRT: HarbourFront (NE1/CC29) take Exit E towards VivoCity
Bus Service Numbers: 65, 80, 93, 188, 855, 10, 30, 97, 100, 131, 143, 145, 166
By train: Board the Sentosa Express at Level 3 of VivoCity. Alight at the first stop, Waterfront station, for Resorts World Sentosa.
By bus: Board bus RW8 from bus stop 14141 at VivoCity or 14121 at Merrill Lynch, HarbourFront. Alight at the Resorts World Sentosa drop-off point.
By car: Enter the Sentosa Gateway and go down Ramp A. Park in either the red or blue zone at the B1 East Car Park
On foot: Walk in for free via the Sentosa Boardwalk on VivoCity Level 1.
For one-time entry:
Adult: $38
Junior: $28
Senior (60 years and above): $28
Alternatively, sign up for the RWS Invites Attractions – S.E.A. Aquarium membership that gives you unlimited entry for a year and free access to the Typhoon Theatre at these prices:
Adult: $88
Junior: $68
Senior: $68
Opening Hours: 10 a.m. to 7 p.m. daily.
Take the Plunge

Have a swimming good time at the S.E.A. Aquarium! Just follow the route and take your time to appreciate each and every fish.

If you're a big fan of coral reefs and the fish that call them home, don't miss S.E.A. Aquarium's TeREEFic World, a celebration of reefs all around the world. Up till 31 May, watch as sea jellies grow from babies to adults and learn more about coral reefs from diver and aquarist talks. More details about TeREEFic World can be found here.
For an even better time at the S.E.A. Aquarium, become an RWS Invites Attractions member. When you sign up for programmes like the Shark Dive or dine at Ocean Restaurant by Cat Cora, you will get to earn 20% Invites$ rebate.
Get more than $100 worth of vouchers for combo meals, admission passes, merchandises and more*! Sign up for the RWS Invites Attractions Adult Membership now.
*Promotion is valid till 30 April 2015. Terms and conditions apply. Visit www.rwsentosa.com/membership for more information.
---
This post is brought to you by Resorts World Sentosa.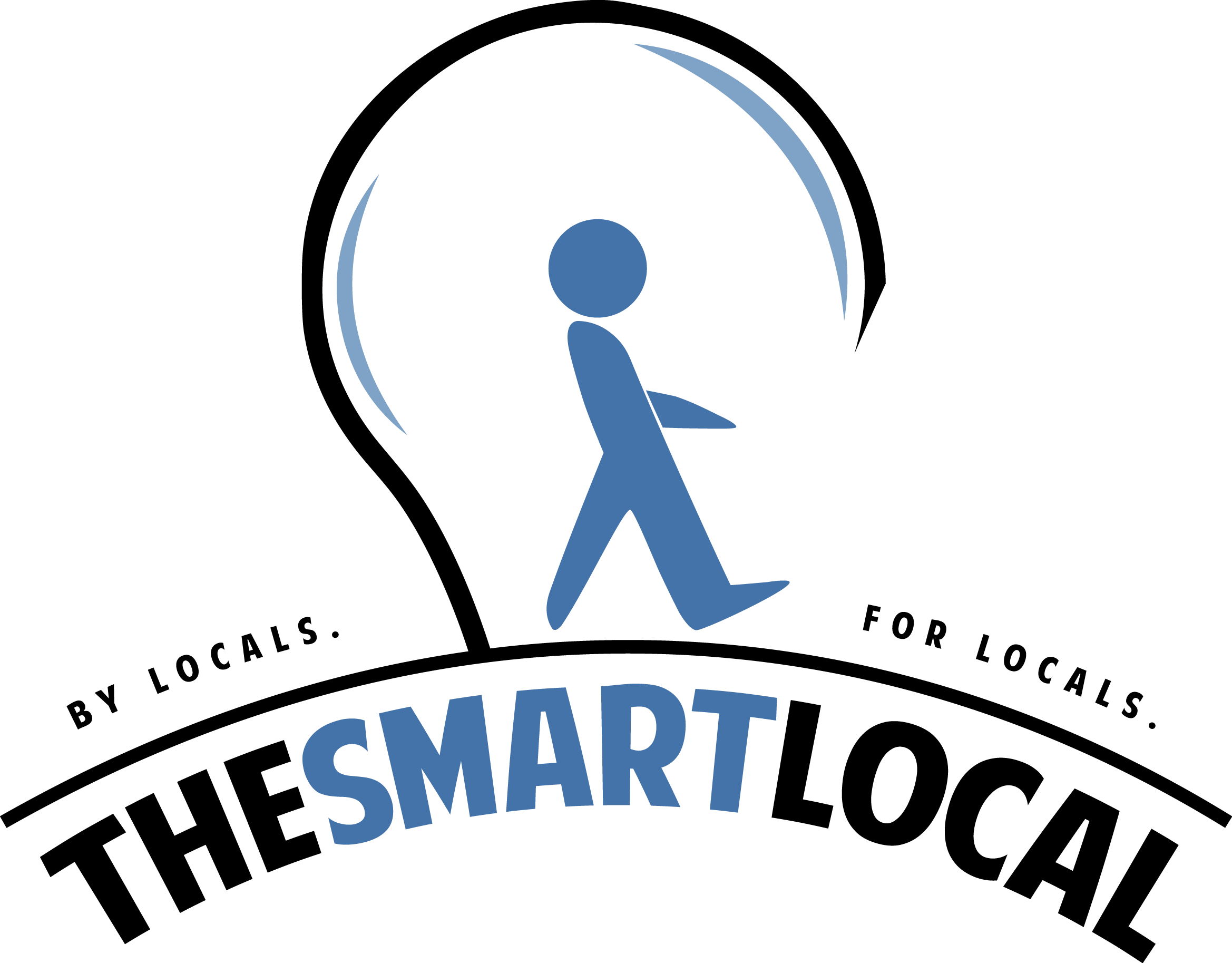 Drop us your email so you won't miss the latest news.