Countries that need a visa or permit for Singapore passports
---
If you thought our passport was the most powerful of all, relax fam, we're still on top. Your trusty red palm-sized travel document still grants you access to 193 countries, visa-free. Aiseh. But before you hop online to book flights for your next getaway, know that there are a few countries that still require a visa or permit for Singapore passports. Paiseh.

Apart from packing your luggage, these places require a tad bit more prep in the days leading up to your travels, so make sure you have all your documents ready before you hop on that plane.
---
– Apply before departure –
---
If you're headed to these countries, make sure to apply for a travel visa well ahead of time.
---
1. Australia – Apply at least 4 weeks in advance
---
Before you head to the Land Down Under, Singaporeans need an Electronic Travel Authority (ETA) to enter Australia. It links to your passport electronically, granting holders multiple entries into Australia for 1 year. It also allows Singapore passport holders to go through the SmartGate at immigration.
The form takes about 5 minutes to complete and isn't that complicated, but if you're unsure about anything, check out the Australian Government's step-by-step guide on how to apply. The processing time is usually between 1-3 business days if there are no errors or high demand, but the authorities recommended applying at least 4 weeks ahead of departure, so just kiasu a bit.
How do I get an ETA?
Download the AustralianETA app (App Store | Google Play). The app requires a smartphone with a functional camera to scan your passport.
Alternatively, you may apply for a visa physically at the Australian Visa Application Centre (AVAC). However, this would cost S$60 and requires you to bring along hard copies of your documents.
How much does an ETA cost?
AUD20 (~S$18.40) through AustralianETA app.
---
2. New Zealand – Apply at least 3 business days in advance
---

Image credit: @hobbitontours via Instagram
Singaporeans planning on visiting The Shire from LOTR will require a New Zealand Electronic Travel Authority (NZeTA) that's valid for 2 years. So, have one prepared for your journey to New Zealand, otherwise, "you shall not … PASS" through immigration, that is.
It can take up to 3 days for approval, so apply early and binge some Tolkien while you wait. A successful application will grant you a visit of up to 3 months at a time.
How do I get an NZeTA?
You can apply on their website or via the NZeTA app (App Store | Google Play) before filling out a Traveller Declaration form. Visitors may fill out the form on arrival at the airport but remember to have your NZeTA ready as well – both are compulsory.
How much does an NZeTA cost?
NZD17 (~S$14.35) via the website and NZD23 (~S$19.40) on the mobile app.

---
3. Canada – Apply 1 month in advance
---

The Toronto skyline.
Image credit: @myloveofnatureandtravel via Instagram
If you're headed to Toronto, or as Drake calls it "The 6", you're gonna need a Canada eTA before entering the country. The processing time varies from minutes to weeks, so you're advised to apply well ahead of time. 
Once you get one, you'll be good for visits to Canada for the next 5 years. Don't forget to renew your passport also.
How do I get a Canada eTA?
You can apply directly on their website.
How much does a Canada eTA cost?
CAD7 (~S$6.92).
---
4. USA – Apply at least 3 days in advance
---

Disney California Adventure Park.
Image credit: @alisonfaniez via Instagram   
Thinking of ticking "visit the OG Disneyland" or "see Times Square" off your bucket list? Before booking your flights, you're going to need an Electronic System for Travel Authorization (ESTA). 
Technically, Singaporeans don't need a visa to visit the USA but it's compulsory to complete an ESTA application. It's valid for 2 years and if you've recently changed your passport, you'll have to reapply for another ESTA.
How do I get an ESTA?
You can apply on the ESTA application website at least 72 hours before departure.  
How much does an ESTA cost?
USD21 (~S$27.80). If your application is denied, you'll only be charged USD4 (~S$5.47).
---
5. Bhutan – Apply 5 business days in advance
---

Image credit: @transbhutantrail via Instagram 
If you're looking to break away from the city life for a bit, Bhutan is just about as ulu as it gets. How ulu? For starters, there are no traffic lights, and the nation is the only carbon-negative country. That means it's actually consuming more CO₂ than it produces.
It's quite literally a green country with it's mountains and valleys. If you're serious about the nomad life, there's even a Trans Bhutan Trail that takes you across land on foot. Do note that travel insurance is compulsory as well.

How do I get a visa for Bhutan?
Apply online via the Visit Bhutan website or book a tour with a recognized Bhutanese tour operator or international partner. Do note that they only accept payments through wire transfers and credit cards.
How much is a visa for Bhutan?
Application for a visa will cost you USD40 (~S$54.69) which lasts 90 days and an additional Sustainable Development Fee (SDF) of USD200/night (~S$273.43). Currently, SDFs are at 50% off, so you only pay USD$100/night (~S$136.85) until 2027.
---
6. India – Apply 1 month in advance
---

Image credit: @tomoko.adhyatma via Instagram
According to the emporer who built the Taj Mahal in India, the monument is so mesmerising that it made the sun and the moon cry from its beauty. If you wish to verify whether it is indeed as beautiful as thousands of poets describe it to be, you'll need a visa. It is highly encouraged to apply ASAP, so chop-chop.
Once your application is through, the tourist visa will be valid for up to 1 year with multiple entries allowed. And if you've got days to spare, here's a 20-day bus route from Singapore to India.
How do I get a visa for India?
You can apply for an India visa online. The completed visa application must then be printed and signed, and brought to the High Commission of India Singapore to be submitted together with supporting documents.

Do note that you'll be required to make an appointment beforehand to submit these documents as well as hand in your passport to the centre. The application usually takes 5 working days during which your passport will be kept by the centre. Once the visa is issued, you'll have to make another appointment to retrieve your passport.
How much is the visa for India?
Applications cost S$140 for a single entry, valid for up to 1 year; and S$274 for multiple entries, valid for up to 5 years.
Contact: India Visa Online website
---
– Visa on arrival –
---
These countries grant you a visa when you arrive at their airport. While you won't have to apply for a visa beforehand, there still might be a few things required like declaration forms to be filled out before you are allowed into these countries.
---
7. Maldives – Free 30-day visa upon arrival
---

Image credit: @thesunsiyamirufushi via Instagram
You're probably familiar with the Maldives for its crystal clear waters and white beaches. It's also actually located right across the equator, which means it gets sunlight at a 90-degree angle. So, remember to pack a hat and some really high-SPF sunscreen.

There's a little bit of paperwork to be submitted before you fly off to enjoy those postcard-level views just 5 hours away.
How do I get a visa for the Maldives?
All tourists are given a 30-day visa upon arrival. You're still required to fill in an online traveller declaration form and submit it 4 days before your flight. In case you were wondering, the declaration form is free as well. 
How much is the visa for the Maldives?
The 30-day visa is free. Extensions require you to submit an extension form to the Department of Immigration and Emigration.
---
8. Nepal – USD30 (~S$41.06) for 15 days
---

Image credit: @nepal via Instagram
If you've climbed every mountain in the region and you're ready for the big one, Nepal is the gateway before you can begin your 8,849m climb up Mount Everest. 
While you can get a visa on arrival at the terminal, you can choose to skip the visa line at the airport by applying with the Consulate of Nepal in Singapore. There's no difference in price and the 15-day validity will only start the moment you enter Nepal, so applying ahead of time is a good option too.

How do I get a visa for Nepal?
You can get one at the airport after arriving in Nepal. Alternatively, you can apply beforehand in-person at the Consulate of Nepal in Singapore or online to skip the visa queue upon landing.
How much is the visa for Nepal?
USD30 (~S$41.06) for 15 days and from USD50 (~S$68.36) for longer stays. Cash is preferred, specifically USD, but they do accept other currencies too.

Contact: Nepali Department of Immigration website  
---
9. Egypt – USD25 (~S$45.12) for a single entry
---
Image credit: @ludo_sanchez31 via Instagram 
While Egypt allows tourists to apply for e-visas on arrival, there's always a chance you might get denied and have to fly back without even being able to touch Egyptian soil or err … sand. 
To prevent this from happening, Singaporeans are allowed to apply online and skip the visa-on-arrival process.
How do I get a visa for Egypt?
Apply for a 30-day e-visa on the Egypt e-Visa Portal website or pick one up at the airport when you arrive, although the latter should be more of a plan B. The e-visa takes around 3 days to process, so it's best to apply at least 5 days in advance.
How much is the visa for Egypt?
USD25 (~S$45.12) for a single entry Egyptian e-Visa.

---
Bonus: South Korea – Pre-departure online applications from 2025
---

Image credit: @konai_412 via Instagram
Just a heads up, from 2025, South Korea will be making Korea Electronic Travel Authorisation (K-ETAs) compulsory for Singaporean travellers. In fact, while we don't necessarily need one right now, having one lets you skip having to fill out arrival cards and allows you to pass through immigration quicker. 
It's relatively cheap and it lasts 3 years, so if you're planning a resupply run for cosmetics or looking for an oppa or noona don't sleep on the K-ETA.
How do I get an K-ETA?
When it becomes available, you can apply online via the K-ETA website.  
How much does a K-ETA cost?
KRW10,000 (~S$10.70).
---
Check ahead for visa requirements for a Singapore passport
---
There are actually 32 more countries that our Singaporean passports can't get us into without a visa. But aside from the ones we've just highlighted, we recommend checking off the 193 countries and territories we're allowed into visa-free first. Safe travels.

Need itinerary ideas? Check these out:

---
Cover image adapted from: @thesunsiyamirufushi, @nepal & @hobbitontours via Instagram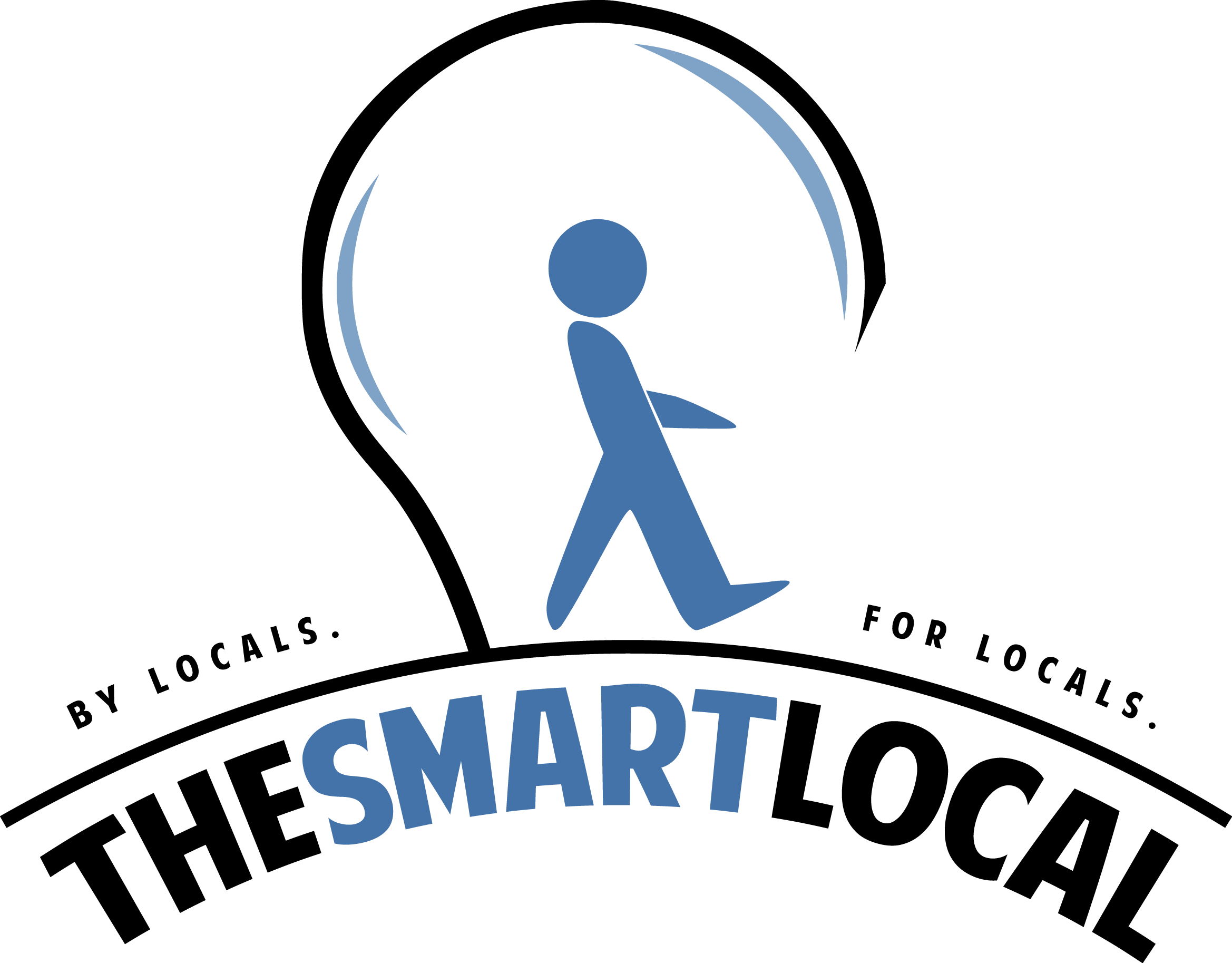 Drop us your email so you won't miss the latest news.