Mount Everest Base Camp trek guide
---
Here's a fact we all know – Mount Everest's peak is the highest point on Earth measuring an impressive 8,848m. There have been numerous documentaries and movies made about the men and women who've braved the harsh conditions of The Himalayas to make the climb – all because of the unique experience which can't be found anywhere else.
We don't have to be that ambitious just yet; you can still get a taste of the tallest mountain in the world, surrounded by panoramic views of the snow-capped range if you make the trek up to Mount Everest Base Camp. Here's all you need to know to get you prepped for the once-in-a-lifetime adventure.
---
Who is the Mount Everest Base Camp trek suitable for?
---

Image credit: @thegerduffy
They say age is just a number – the oldest and youngest people to have climbed Everest were 76 and 13 respectively. Having said that, for the base camp trek, it is generally advised for climbers between 18-70 years old and anyone beyond those limits should only embark on this journey after medical clearance from their doctor.
Making it to the summit of Mount Everest no doubt requires one to have raked up years of mountaineering experience, but trekking to Everest Base Camp is a little more forgiving. The route doesn't require ice-climbing skills or other technical skills so anyone who has previously trained for overnight hikes should be able to do this as well.
---
Choosing a route to Mount Everest Base Camp
---

A mountain horse encountered along the Everest Base Camp route via Nepal.
Image credit: @coolsatch7 
Perhaps what is less commonly known is that there are actually 2 base camps – the north one lies in Tibet while the south camp is in Nepal. The latter is the more popular one having seen the likes of history makers Tenzing Norgay and Sir Edmund Hillary.
It is also far less complicated to reach the start of the trek on the Nepal side as Tibetan authorities have restricted the number of visitors allowed into the country and there are very few flights going in. So, to save yourself the trouble, we strongly recommend going via Nepal.
---
Getting to Mount Everest Base Camp from Singapore
---

Lukla Airport runway.
Image credit: @engineer_travelling 
You already knew getting to Mount Everest Base Camp wasn't going to be easy but let's get into the details of how exactly you're going to get there. First, you'll need to fly from Singapore to Kathmandu – 5.5 hours if you take a direct flight.
Once you've reached the city, you'll need to get onboard another short 30-minute flight on a much smaller plane to get to Lukla where the trail starts. As with most small planes flying near mountainous regions with strong winds, expect it to be a bumpy ride and factor in delays due to weather conditions.
---
How long is the trek to Mount Everest Base Camp?
---

Image credit: @auszeitmaedchen 
Starting from Lukla, the classic Everest Base Camp Trek is 130km in total back and forth. As daunting as that sounds, it's covered over a period of 12 days so it's not as intensive as you may think it is. That's 8 days to ascend to the base camp at an altitude of 5,364m and then 4 days to make the descent back to the trailhead.
Each day, you'll cover roughly 7 hours of the route with the rest of the time spent at rest stops for breaks and to have your meals.

Image credit: @heli.everest
For extra-ambitious hikers, there are also 2 other routes you can take which make detours to go past either the Gokyo Lakes or the Three Passes. 
The final path is a one-way trek up to the Everest Base Camp and then hopping on a helicopter to return, which saves you 4 days.
---
Why you should factor in acclimatisation days
---
Though quite rare, some people who attempt the Everest Base Camp trek have to turn back before they make it to their destination. This is not to dishearten you but to set expectations that your best chance at making it to the end is to take into account acclimatisation days.

Namche Bazaar.
Image credit: @mabistou6 
No matter how much you've trained to get your physical body up to par, you'll need to condition your breathing in the actual settings of the mountains. Most tours will set aside 1 full day and night at Namche Bazaar for trekkers to get used to the environment, especially the drop in oxygen levels. This is included in your 12-day itinerary.
Some may require more time to acclimatise to their surroundings and can decide to stay at Namche Bazaar for up to 3 days depending on how they feel. 
Do note that acclimatisation is absolutely essential to remain healthy and avoid altitude sickness throughout your trek. Anyway, it just means you'll be enjoying gorgeous views of the mountains for a little longer. 
---
How a classic climb up to Mount Everest Base Camp is like
---

Look at the orange route for the classic climb and stops along the way.
Image credit: Exciting Nepal
Now, for the moment you've all been waiting for – the actual climb. Here's where all the excitement begins as we tell you about all the amazing sights and experiences along your route.
---
Phakding Village & Dudhkosi River
---

Image credit: @felipeduranleal 
On day 1, you start your journey from Lukla towards Phakding Village where you will spend the night. This trek takes about 4 hours through the Dudhkosi Valley from where you can see the peaks known as Kusum and Kanggru in the far distance.

Image credit: @frolicadventures 
The next day, you'll make your way to Namche Bazaar which takes roughly 6 hours and several suspension bridge crossings over the Dudhkosi River. This is where you will spend 1-3 days getting acclimated to Mount Everest. On a clear day, some of the most famous mountains in the world including Ama Dablam and Lhotse may also be in view from the village.

Image credit: @ run.dmac
While you're staying at Namche Bazaar, it's the perfect opportunity to explore the village and meet the locals. There are several traditional Nepalese stupas and you might even get to share a cup of tea with Sherpas living in the area.

A deep canyon can be seen from the passage from Namche Bazaar to Tengboche.
Image credit: @dylanchankl 
Once you're acclimatised, the next significant stop is Tengboche. Oh, the sights you'll see on this day – valleys, cosy Nepalese tea shops, and the magnificent Everest in the backdrop. 
---
Gorak Shep Village
---

The village lies at a height of 5,190m.
Image credit: @globalnomad_33 
As you continue your climb up, it'll be another 3 days before you reach Gorak Shep Village, the next noteworthy stop. This small settlement lies on the edge of a frozen lake bed and is known to be the highest permanently inhabited village in the world!

Image credit: @nepalmotherhousetrek 
Spend a couple of hours here to soak in the views and have lunch before making headway to Everest Base Camp another 2 hours away. At this point, you're at about day 8 and 2/3 of your way through the climb.
---
Mount Everest Base Camp
---

Image credit: @mindfulmeanderer 

Mount Ama Dablam as seen from Mount Everest Base Camp.
Image credit: @laurie_dean_ 
Take a sigh of relief – you've finally reached the Everest Base Camp. Nothing quite prepares you for the breathtaking views from this point. I mean, the pictures speak for themselves – the sunrise and sunsets are just unparalleled.

Image credit: @klara.kyselka 
The base camp has been sitting on Khumbu Glacier for many years but due to the effects of climate change, there are reports that the ice is melting rapidly. Nepal authorities are thus looking to move the base camp to a safer region although nothing concrete has been decided yet. This may be your last opportunity to stay on the glaciers before it moves.

Image credit: @ebcmussoorie 
This is also your chance to meet enthusiasts like yourself from around the world including some who are preparing to conquer Mount Everest to the very top or have already been and are on their way back down. So many interesting stories just waiting to be shared and exchanged.
---
Kala Patthar
---

Image credit: @jadey.jaders 
Before you head back all the way down, there's another stop to the west of Mount Everest Base Camp known as Kala Patthar. To get here, go back towards Gorka Shep and make a right turn through the rocky mountains. It is said that the views of Everest from here are even more beautiful than from the base camp.
---
Accommodation on the Everest Base Camp Trek
---

Image credit: @suominenteemu 
With extremely low temperatures going down to -17°C, everyone's major concern is where they will be spending the night. Unlike most mountains, the Everest is so popular that the Nepal tourism board has made sure there are various types of accommodation available for all sorts of travellers. So, the good news is that you don't only have to rely on tents.

Image credit: Hotel Everest View 
Along the route and at every stop, there are cheap lodges, tea houses, and even luxurious boutique hotels. A room at the lodge costs anywhere from S$7-S$13/night while a stay at a hotel can range from S$33-S$116/night.
---
Food on Everest
---

Image credit: Stingy Nomads
If you're wondering what goes into your tummy on the mountain, the simple answer is that on most days you'll be eating Nepalese food. The dishes largely consist of lentils and green veggies because they can be kept fresh longer than meat. 
But you don't have to strictly be on a vegetarian diet – tinned fish and preserved meats can be brought up the mountain for meals. For hydration, only drink purified or boiled water. It's highly recommended that one pack a healthy supply of Imodium tablets and chlorine tablets in case of stomach upsets.

Image credit: @jp_voice_ 
Of course, if you've decided to indulge in a 5-star accommodation, there's a golden chance to have a sky-high meal complete with champagne and stunning views of the mountains.
---
How much does it cost to trek to Mount Everest Base Camp?
---
The average cost of a tour package is ~S$1,050/pax which generally includes accommodation and meals for all nights, 2-way flight tickets from Kathmandu or Lukla, and the permit for the National Park. FYI, the permit on its own costs NPR3,000 (~S$30.32).

Image credit: @rudy_tuahunse
Alas, your trusty guide is only there to guide the way, not to carry your stuff. So, if you need a porter, that will be another ~S$35/day. And as a basic courtesy, it is recommended that climbers pay a 10% tip to their team of guides and porters at the end of the trek.
Singaporeans also require a Visa to enter Nepal which can be obtained on arrival and will cost USD30 (~S$39.89) for up to 15 days and USD50 (~S$66.48) if you intend to stay longer.
Finally, flight tickets to Kathmandu from Singapore will set you back anywhere between S$700-S$1,300 depending on the airline and period of booking.
Book a 12-day Everest Base Camp trek (S$ 1,046.19).
---
Pro tips from past trekkers
---
Given the duration and height of the climb, stamina, strength endurance and tolerance of high altitudes are some things one has to train for beforehand. To prepare for your climb, start weightlifting and practice walking up and down hills with a 6kg bag strapped to your back.

Image adapted from: Apa Sherpa Foundation 
This may be news to some but there aren't that many signs along the route. Yes, the path itself is pretty safe and you'll be able to follow other hikers most of the way, but you still need to stick to your guide. Wandering off on your own to explore could result in the danger of getting lost.

Image credit: @the_trekking_buddha 
The packing list for Mount Everest Base Camp is pretty much the same as for all other mountain treks – warm layers of clothing, hiking boots, trekking poles, shades, and a water bladder. However, experienced climbers have also offered the idea of bringing along a pee funnel and pee bottle for nights when it's simply too cold to get out of your room to make a toilet run.
---
Plan your trek to Mount Everest Base Camp
---
If you've decided on seizing the opportunity to sleep a few nights on the world's most famous mountain, the best time to hike to the Mount Everest Base Camp in terms of weather is during spring from February to May. This also means that the route will be super busy and crowded though. Contrary to popular belief, summer months are a no-go because it coincides with the monsoon season.
The months of September and October are also favourable times for climbing and are slightly less crowded. If you really want the mountain to yourself, trekking in winter is possible but be prepared for icy cold temperatures.

Image credit: @sapphire.captures 
Not a lot of people can say that they've had the experience of going on a Himalayan expedition. And being one who can say so might just make you the most interesting person in the room or at least have a less basic dating bio. So, start training.
More hiking guides:
---
Cover image adapted from: @engineer_travelling, @auszeitmaedchen, @frolicadventures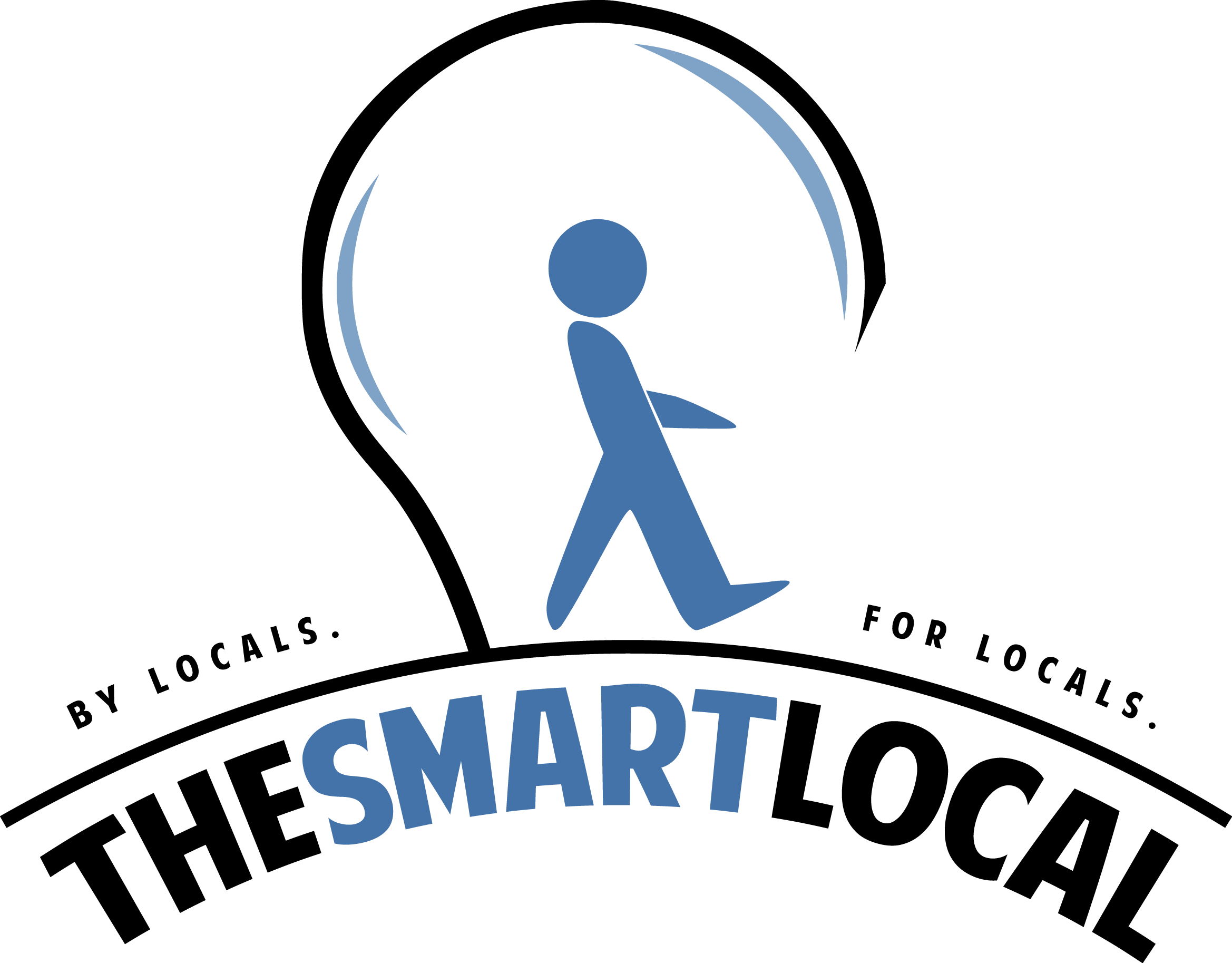 Drop us your email so you won't miss the latest news.