Mountain hiking in Korea
---
Korea is filled with plenty of things like KBBQ, K-pop, cosmetics… the list never ends, and that's precisely why many people find themselves returning to the country again and again. But if you're looking to explore off the beaten path, the mountains in Korea are a great way to see what the peninsula has to offer beyond its bustling cities. 
To get you started, here are nine hiking trails of all difficulty levels – rated for those with average fitness levels and some hiking experience – with routes that will take as little as 1.5 hours.
Check out our other hiking articles:
---
– Within Seoul –
---
1. Bukhansan, Seoul – Easily accessible by bus
---

Image credit: @errrska
Those looking for a quick and easily accessible hike can head to Bukhansan National Park which sits right in the heart of Seoul. With the trailhead easily accessible by bus, you can quickly make your way near the top to catch a panoramic view of the cityscape as well as the surrounding hills.

View from the peak.
Image credit: @bukhansan_love
The peak Baegunbong sits at an elevation of 836.5ms, and with a clear path and stairs lining parts of the route which makes this hike pretty doable, albeit tiring.

On the way to the peak.
Image credit: @leessssseul
Although getting a pair of hiking shoes is recommended, there are plenty of people that head up in sports shoes. If you don't have a pair of good trainers,  bring some extra cash along to the trailhead as there are a bunch of stores selling hiking equipment like footwear and hiking sticks.
Pro-tip: Since Bukhansan is widely popular among locals because of its proximity to the city centre and accessibility, it's best that you try to head there during weekdays instead as it's immensely crowded during the weekends. 
Check out the trail map, and check out this deal for Catching Sunrise on top of Bukhansan.
Hike difficulty: Moderate
Distance: 7.7km
Time needed: ~ 5 hours
Admissions: Free
Address: 262 Bogukmun-ro, Jeongneung-dong, Seongbuk-gu, Seoul, South Korea
Park Hours: Apr-Oct 4am-5pm | Nov-Mar 4am-4pm
Getting there: Take Line 3 to Gupabal Station (Exit 1 or 2) and take buses 34, 704 or 720 to Bukhansanseong Fortress Entrance (북한산성) station.

---
2. Suraksan, Seoul – Quiet hike with a view of Seoul's outskirts
---

Image credit: @kangsik9411
Not to be confused with Seoraksan (#6), Suraksan is a lesser-known mountain in the outskirts of Seoul, perfect for those who want to avoid the crowd. At the peak, you'll be 638m high above sea level with a great view of the rolling hills around the mountain.

Image credit: @ontr2015
There are a bunch of routes you can take to explore the mountain, however, one of the most popular ones begins at Danggogae Station (Exit 4) and ends at Suraksan Station. There are also attractions along the way which include Hangnimsa Temple, filled with colourful lanterns and chiming bells.

Image credit: @cynthia33133
Pro-tip: I slipped and dropped my phone while hiking the icy paths of Suraksan in the winter – oops. If it's been snowing regularly before your hike, bring a pair of crampons (slip-on spikes for your shoes) to avoid slipping and falling. 
Hike difficulty: Moderate
Distance: NA
Time needed: ~ 3.5 hours
Getting there: Take the Seoul Metro to Danggogae Station (Line 4). Take exit 4, follow the Seoul Trail Sign and then "Top of the Suraksan (Mt.)". Getting to the trailhead is a bit hard as you'd have to cut through residential areas. If you get lost, ask the friendly residents for directions.
---
3. Yongmasan, Seoul – Suitable for beginners up for a challenge
---

Image credit: @0.banna
If you're looking for a moderately challenging hike that's still beginner friendly, head to the 348m-high Yongmasan. As a reference, this is approximately two to three times the height of Singapore's highest peak at Bukit Timah Hill.

There's a waterfall near the trailhead
Image credit: @jer.g.desjardins
Although technically not a mountain, this hill has a great hike worth doing if you're visiting Seoul. On the way up, there are also lookout points with amazing views of the city to keep you pumped till you reach the end. The terrain starts easy but gradually becomes steeper and more rugged as you reach the top.

Image credit: @ohanabxt
Pro-tip: Make sure you've got a data sim card to do a quick Google translate since most of the direction signs are in Korean.

Hike difficulty: Moderate
Distance: NA
Time needed: ~ 3 hours

Admissions: Free
Address: 250-12 Yongmasan-ro, Myeonmok 4(sa)-dong, Jungnang-gu, Seoul, South Korea
Park Hours: Tue-Sun, 24 hours (Closed on Mondays, Public Holidays & Observatory Days)
Getting there: From Yongmasan Station (Line 7) Exit 2, walk 15 minutes towards Yongmasan Waterfall Park. The trailhead is right next to the playground with a basketball court.
---
4. Inwangsan, Seoul – Hike along an old fortress wall
---

Image credit: FalseGuide
Although it has the lowest elevations on the list, Inwangsan, with its highest peak at 338m, has a route packed with lots to see.

Image credit: @sataphonia
The trail takes you along the ancient fortress wall, and along the way, you'll be able to spot landmarks like Gyeongbokgung Palace, Namsan Park and even the Blue House, which is the president's house.
Feel free to snap away on your camera, but avoid taking shots with the Blue House in it as there are patrolling officers that'll stop you for security reasons.

The route is easy with steps and a marked trail but can get pretty exhausting near the top
Image credit: @mmxseoul 
Hike difficulty: Easy
Distance: 1.5km to the peak
Time needed: ~ 1.5 hours
Admissions: Free
Address: 29, Inwangsan-ro 1-gil, Jongno-gu, Seoul, South Korea
Park Hours: 24 hours, Daily (Closed on Mondays)
Getting there: From Dongnimmun Station (Line 3) Exit 2, and take bus 1020, 7212 or 7022 to Jahamun bus stop.  Cross the road on your left and walk uphill all the way, then take the Inwangsan Jarak-gil trail until you reach a police post. The wooden stairs nearby is the trailhead.
---
– All around Korea –
---
5
.
Hallasan, Jeju-do – Beautiful crater lake at the top
---

Image credit: @world.everywhere
If go big or go home is your mantra, then head straight to Hallasan, the second-highest mountain in Korea, on the island of Jeju. Standing at 1,950m, the majestic mountain is actually a dormant volcano that houses a beautiful crater lake at the top.

Image credit: @serimi_
While this mountain is physically tiring to climb, it's technically not difficult as the path is clear and well-developed with stairs covering a large portion of the trail. There are two trails leading up to Baekrokdam, a crater lake at the summit: 
Gwaneumsa – 8.7km one way

Seongpanak – 9.6km one way
The best way to hike Hallasan is a combination of these two routes – head up Seongpanak and down Gwaneumsa. The former is easier to hike up, with gentler elevation and the latter has the more magnificent views, which you'll be able to appreciate more on the way down.

Image credit: @aigerim.nurgaliyeva
When you reach the peak, make sure to get a photo of yourself there as proof, as you can get a certificate of achievement (865KRW ~ S$1) when you get back down to the base. 
Check out the trail guide here. 
Note: Aligned with social distancing measures, the Seongpanak and Gwaneumsa trails can only be visited with prior reservation.
Hike difficulty: Medium
Distance: 18.3km
Time needed: ~ 8 hours
Admissions: Free
Address: 2070-61, 1100-ro, Jeju-si, Jeju-do

Park Hours: 24 hours, Daily
Getting there: From Jeju Bus terminal, take bus 281 and alight at Seongpanak trailhead. From Segwipo, take bus 182 and alight at Seongpanak trailhead.
---
6. Seoraksan, Gangwon-do – Deemed the most beautiful mountain in Korea
---

Image credit: @be_a_maan
Proclaimed by Koreans to be the most beautiful mountain in South Korea, Seoraksan in Gangwon-do will probably give you the most scenic experience among everything on this list.

Image credit: @eleven_tang
Many trails branch out from the visitor centre, which brings you to various attractions around the park. But for the adrenaline junkies out there, head to the peak of Daecheongbong which sits 1,708m high.

Image credit: @trazy_korea
Depending on which route you choose, you'd get to encounter sites such as caves, valleys and clear streams. The hike will take around 13 hours so make sure you start early. For those who wish to cover the route in two days instead, you can pre-book a slot in one of the shelters to make camp.

Seorak Cable Car (KRW9,000 ~S$10.40)
Image credit: @stephie_kwan
Other attractions here include Ulsanbawi Rock, Sinheungsa Temple and Seorak Cable Car – which takes you to the peak, Gwongeumseong Fortress, which is the former site of a castle.
Hike difficulty: Hard – especially near the peak
Distance: 18.3km
Time needed: ~ 13 hours
Admissions: Free
Address: 43, Seorak-dong, Sokcho Si, Gangwon-Do
Park Hours: 24 hours, Daily
Getting there: From Seoul, head to the Dong-Seoul Bus terminal and take an intercity bus to Sokcho Intercity Bus Terminal, then take bus 7 or 7-1 to Seoraksan National Park.
---
7. Jirisan, Gyeongsangnam-do – For those seeking a challenge
---

Image credit: @haechuri
For those looking to completely immerse themselves in the wild, head to Jirisan in  Gyeongsangnam-do. It is the largest national park in the whole of South Korea and stretches across three provinces and five cities.

Image credit: @thekorealist
If you're up for a challenge, pack your camping gear and head for the Main Ridge Course that stretches across 32.5km and requires at least three days and two nights. It's the most popular course among hikers and takes you across multiple ridges, and through the peak of the mountain range of Cheonwangbong (1,915m).

Image credit: @ryan.adventures_
If camping isn't your cup of tea, or perhaps reminds you too much of BMT, there are also plenty of day hikes you can explore.
Pro-tip: Hiking communities are very popular in Korea. If you are worried about heading on a long hike without a guide, consider looking out for scheduled trips in groups like Climbing in Korea, Indigo Hill, and Must Go Korea.
Note: To ensure the safety of hikers, hiking from sunset to two hours before sunrise is prohibited.
Hike difficulty: Very Hard (Main Ridge Hike)
Distance: 32.5km
Time needed: 3D2N
Admissions: Free for children (6 and under) and seniors (65 years old and over) | 1,600KRW (~S$1.8)/adult, 600KRW (~S$0.70) /teens, 300KRW (~S$0.35)/child
Address: 43, Seorak-dong, Sokcho Si, Gangwon-Do
Park Hours: 24 hours, Daily (Closed annually between 15th Feb – 15th May and 15th Nov – 15th Dec for park maintenance)
Getting there: Jirisan is best accessed by car.
---
8. Naejangsan, Jeollabuk-do – Best Autumn foliage
---

Image credit: @________him
If you're headed to South Korea in the autumn, make sure to visit Naejangsan for its beautiful autumn foliage. The entire mountain bursts into hues of red and orange around September to October.

Image credit: @keziasdf
One of the most popular routes here is the 8-peak hike along the ridges of the mountains, which passes by all the peaks, including the highest one of Sinseongbong (763m).

Uhwajeong Pavilion
Image credit: @darisuduttaman
Other scenic things to do and see in the area include the Baekyangsa Walking Trail Course (8.5km, one-way), as well as visiting the Naejang Temple and Uhwajeong Pavilion.
The trail map is available here, and check out this deal for Naejangsan National Park Autumn Day Tour.
Hike difficulty: Medium
Distance: 11km, loop trail
Time needed: ~ 7 hours
Admissions: Free
Address: 328, Naejanghoban-ro, Jeongeup-si, Jeollabuk-do
Park Hours: 7am-6pm, Daily
Getting there: From Jeongeup Station, take bus 171 to the bus terminal at the last stop (30min). To get to Jeongeup from Seoul, take the KTX 39,500KRW (~S$45) /pax, which will take approximately 1.5 hours.
---
9. Wolchulsan, Yeongnam Gul – Suspended cloud bridge
---
Located in the Southern part of South Korea, Wolchulsan is a relatively unknown mountain rarely visited by foreigners, perfect for those who are looking for something off the beaten path.

Image credit: @thereshegoesagn
The mountain's main draw for many hikers is its Gureumdari Bridge, or cloud bridge – a vibrant red suspended structure standing out from the terrain's rocky surface.

Image credit: @2talltayla
For those who want to cover the highest peak, Cheonhwangbong at 809 metres, as well as Gureumdari Bridge, head for the Mountain Ridge Trail. It stretches 9.4KM and takes you through these main attractions as well as Gujeongbong Peak, Eoksaebat (Pampas Grass Field) and Dogapsa Temple.

Image credit: @roamingaroundtheworld
Hike difficulty: Medium
Distance: 9.4km
Time needed: ~6 hours
Admissions: Free
Address: 280-43, Cheonhwangsa-ro, Yeongam-gun, Jeollanam-do
Park Hours: 24 Hours, Daily (Closed between 2nd Mar-30th Apr and 15 Nov-15 Nov due to the park's seasonal forest fire watches)
Getting there: Wolchulsan is best accessed by car.
---
Mountains to hike in South Korea
---
When it comes to mountains, the first thing that comes to mind might be the Alps, Andes or perhaps the Himalayas. But if you're looking for somewhere nearby for your hiking fix, look no further than South Korea. Filled with so many mountains, you could say the task of climbing them all is insurmountable. *wink*  
Korean hikers are also super friendly and often share snacks like oranges and kimbap (rice seaweed rolls) with strangers while hiking. If you'd like to make some new friends, bring some extra snacks to share.
Check out these guides in you're travelling to South Korea:
---
Cover image adapted from: @world.everywhere, @thereshegoesagn, @eleven_tang
Originally published on 10th July 2019. Last updated by Gwyn Lim on 23rd September 2022. A portion of this content may contain referral links to products. Our opinions remain our own.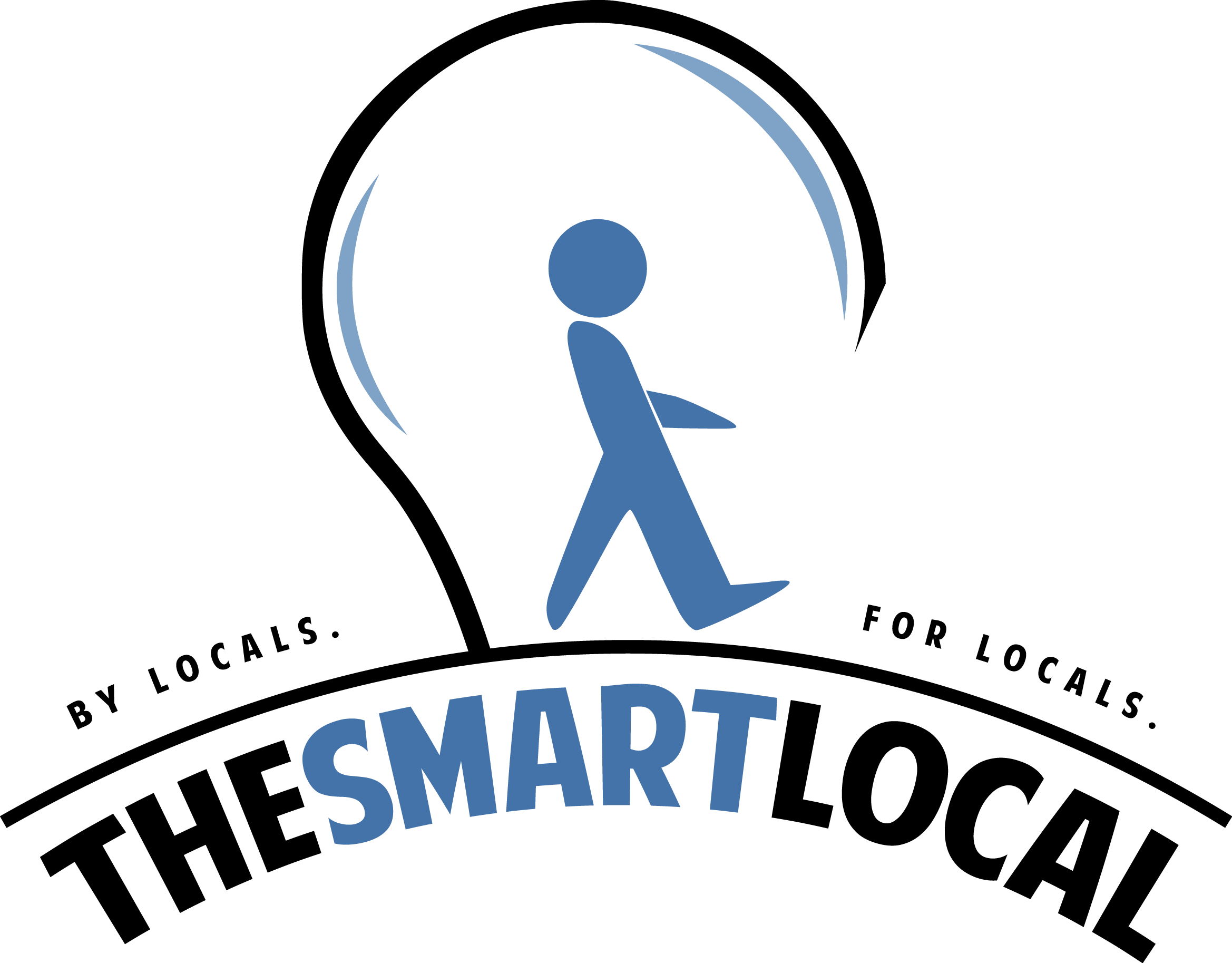 Drop us your email so you won't miss the latest news.