Easy hiking trails in Asia
Image adapted from: @vaniasoemarsono, @heykimu1004, @idont_claireiloveit and @kata_zelenkova
An office desk job has you craving the outdoor life: somewhere far, somewhere rural, and preferably somewhere with no one in sight. The highest mountains around Singapore have stunning views, but if you're short on stamina and hiking gear, then try these 8 easy day hikes in Asia which are all suitable for beginners.
But don't underestimate these trails, and do stick to these failsafe basics: wear proper footwear and drink plenty of water.
1. Kew Mae Pan Nature Trail – Chiang Mai, Thailand
Image credit: @pun_kurnthorn
When the views look like this, you expect the hike to be tougher than a short 3-hour circular trek. But it's filled with thick foliage, so you'll need a local guide from the Hmong hill tribe to navigate through – they charge 200THB (~SGD8) for a group no bigger than 10 people.
Image credit: @pun_kurnthorn
There are 3 stages: 1. Walking trail through an evergreen forest, 2. Open grassland with mountain views, and 3. Forest trek passing by Mae Pan Waterfall. Dress in multiple layers – the temperature in the forest dips to a low of 0°C from December to February.
The Giew Mae Pan Nature Trail is closed from June to October.
Duration: 2-3 hours
Distance: 2.8km
Elevation: 2,200m
2. Mount Batur – Bali, Indonesia
Image credit: @rezamarie
Going on the Mount Batur Sunrise Trek means you'll be awakening from deep slumber in the early mornings – most of the tours set off around 2AM. It'll be best to hire a guide for this, otherwise you'll be stumbling your way through in the dark. Bali Trekking Tour offers it at USD60/person (~SGD81), with hotel pickup and dropoff.
Image credit: @idont_claireiloveit
You'll be trekking from Toyabugkah Village for about 2 hours before reaching Mt Batur's summit, just in time to catch the sunrise. The sunrise comes gradually, first like a glowing orb that casts an orange mask over the clouds. But that's the moment you'll realise that every step was worth it.
Many of the tours will include breakfast: eggs boiled in hot springs, bananas, and coffee but that's might not be filling enough after a hike so bring a breakfast bar for extra sustenance.
Duration: 4-5 hours
Distance: 5km round trip
Elevation: 1,717m
3. Yangmingshan National Park – Taipei, Taiwan
Image credit: @hhyuan1214
Yangmingshan National Park is just an easy 40-minute drive from Taipei but the views are stunning. For the first part of the trek, you're simply going through a few gentle slopes and cobblestone paths.
Image credit: @vaniasoemarsono
But before you know it, there's a long, windy staircase. And another one. And another one after that. It's all worth it since you'll soon be out in the open of rolling hills, overlooking other mountain peaks. When you reach a junction, head towards Mount Qixing Main Peak since it's on the way down to the exit – Xiaoyoukeng.
While the steam coming out of the rocks look whimsically pretty, be warned: this area's post-volcanic terrain so any white fog is sulphurous.
Mt. Qixing Main Peak
Duration: 3-4 hours
Distance: 4.8km round trip
Elevation: 1,120m
4. The Philosopher's Hike – Jogyesan, South Korea
Image credit: @heykimu1004
The Philosopher's Hike links two temples in South Korea: Seonamsa and Songgwangsa. Start at Seonamsa Temple, where you can wander through the traditional grounds for its stone bridges and serene ponds. It's an easy hike up to the other side of Jogye Mountain where you'll reach Songgwangsa Temple – about 2.5km in, you can take a break since there'll be a small cluster of huts and stores.
Image credit: @suinnnii
There's plenty of food choices: boribap (steamed rice with side dishes), pajeon (scallion pancakes), and even makgeolli (rice wine) to spur you on for the rest of the hike. But don't worry, it's just another 2km or so till you reach Songgwangsa Temple.
Duration: 2 hours
Distance: 5km
Elevation: 887m
5. Lion Rock – Kowloon, Hong Kong
Image credit: @elisa_krammer
Hong Kong being Hong Kong, you can easily take their reliable MTR to either Diamond Hill Station or Won Tai Sin Station. The Lion Rock hike has a steep incline but nothing too strenuous – pat yourself on the back once you've gone pass its looong flight of stairs which takes about 30 minutes to climb.
Image credit: @verenaugarte
Note: there are no pit stops along the way, so make sure you've got your bottle filled and bladder emptied at the base before continuing. Since it's close to the city area, it tends to fill up with locals and tourists alike on weekends – for a more peaceful hike, come early on a weekday.
Duration: 2-3 hours
Distance: 3km
Elevation: 495m
6. Ella Rock – Sri Lanka
Image credit: @through_my_lens_92
With a name as feminine as Ella, this Sri Lankan village promises to be an absolute beaut, especially when it's got tea plantations, waterfalls, and rolling hills. This hike starts at Ella Railway Station – follow the tracks all the way through for about 40 minutes till you reach Kithalella Railway Station.
Walk for a further 5 to 10 minutes along the tracks, and turn left when you see a rock marked with a blue arrow – if it's faded, then note that it's after waymarker 166 ½ but before waymarker 166 ¼. Cross a small bridge then turn left immediately after. Follow all the way through and you'll soon come to a viewing point.
Image credit: @girl_globetrotter
Simply take the path to the peak of Ella Rock from here. While the terrain is mostly flat, it starts getting steep towards the peak. If anyone directs you differently, press on: this area's filled with touts trying to make an easy buck.
Wear long pants! Leeches have been reported to lurk around these areas, and you definitely wouldn't want your day marred by one of these bloodsucking creatures.
Duration: 3-4 hours
Distance: 10km round trip
Elevation: 1,041m
7. Bukhansan National Park – Seoul, South Korea
Image credit: @amelia_baik
You've got your pick of hiking trails in Korea here, but the 2 most popular options are Bogukmun Course and Bukhansanseong Course. The former is easier – head over to the entrance near Jeongneung Info Centre, and you'll soon be padding your way through waterfalls and narrow gorges. Like most hikes in South Korea, long flights of stairs are part of the experience.
The latter is slightly more challenging. Start at Bukhansanseong Park Info Centre, and there'll be a steady incline for most of the trek. After an hour and half, you'll reach a fork – go straight to keep on track.
Image credit: @kata_zelenkova
These trails are hospitable, and has a rest station midway where you can buy snacks like cup noodles and ice cream. Bathroom stops are scattered throughout, too.
Bogukmun Course
Duration: 3 hours
Distance: 4.8km round trip
Bukhansanseong Course
Duration: 5-6 hours
Distance: 6.8km round trip
Elevation: 840m
8. Penang National Park in Penang, Malaysia
Image credit: @suvarnaarora
Penang National Park might be the world's smallest national park, but it's still filled with everything a nature-loving trekker could dream of, from mangroves to turtle nesting beaches. There are 2 main trails here: Pantai Kerachut (Turtle Beach) and Teluk Duyung (Monkey Beach), and yes, it's possible to do both trails in a day.
Image credit: @xplore_malaysia
You'll be padding your way through a tropical jungle during the Turtle Beach trail, before reaching the beach itself. Stop for a swim – the waters are shallow and vibrantly blue. You'll then need to hail a taxi boat (MYR100, ~SGD34 for 10 seats) to get from Turtle Beach to Monkey Beach. The trek from Monkey Beach back to the entrance is a relatively narrow trail with fallen boulders and trees.
Duration: 4-5 hours
Distance: Varies depending on trail, starts from 2.5km
Day hikes near Singapore
Asia's filled with plenty of beginner-friendly hikes for you to get trekking. If you've already visited MacRitchie Reservoir TreeTop Walk and Bukit Timah Nature Reserve a dozen times, move on to a neighbouring country in Asia to see sunrises from soaring heights, gushing waterfalls, and bamboo forests. For those up for more challenging and unknown hikes, check out: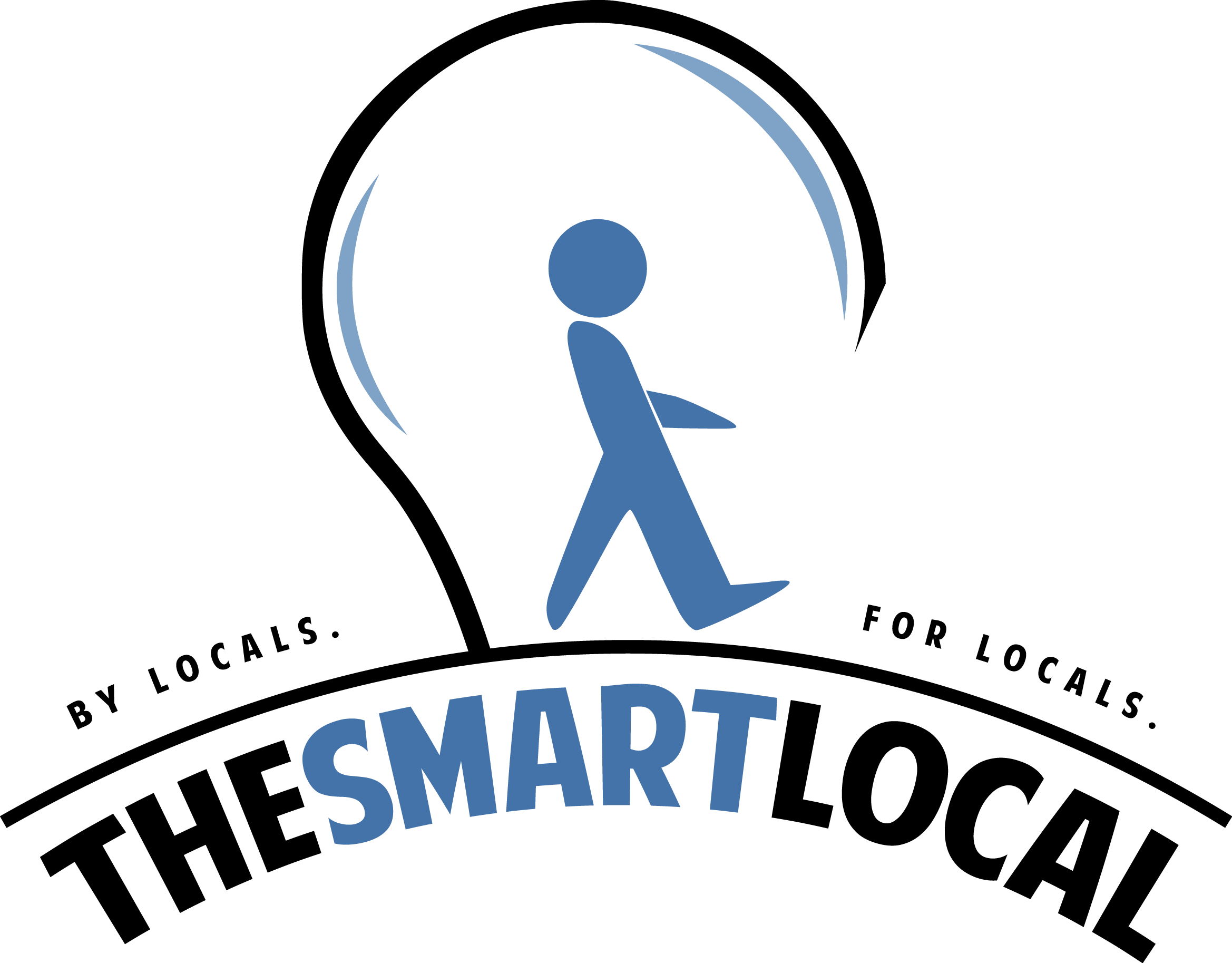 Drop us your email so you won't miss the latest news.