The best scenic views Australia will offer
Bushwalking (something inherently Australian) through nature reserves and climbing sky-high mountains will absolutely take your breath away, teaching valuable life lessons not learned in school along the way. I've learned what it means to persevere from these hikes, knowing the reward at the end is definitely worth the challenge of a lifetime.
This list of day-walk destinations certainly take the word 'scenic' to the extreme – there is no doubt that Australia is a haven for gorgeous views and unforgettable hiking experiences. Come and experience them for yourself – feed your soul with magnificent views.
Victoria
1. Boronia Peak
The hike from Tandara Road Carpark is easy at first, however, it gets trickier after approximately one kilometre as the terrain turns rocky, varying its steepness. Don't give up though, as mentioned, perseverance pays. Keep going and you'll get to see the most awe-inspiring view at the top.
Mother Nature never fails to impress – a steep climb up the rocky peak will be rewarded by a magnificent view of Lake Fyans and the gorgeous sunset over Fyans Valley, as the land beyond it blurs out to the horizon.

Photo taken at the midpoint of the trail, offering breathtaking views of the township and surrounding areas. You're halfway from the top of the world!
Access from: Tandara Road Carpark
Location: Grampians National Park, Victoria
Distance: 6.6 KM return
Duration: 3 hours
Grade: Medium. Suitable for people with good base fitness level
Note: Beware of unprotected cliffs
2. Mount Oberon
Definitely my favourite hike in Victoria by far. The uphill climb is rewarded with a stunning view of Tidal River as it crashes into the coast and the offshore islands. Be prepared for unpredictable weather, but don't let it stop you from exploring! The mind-blowing view at the top coupled with the strong cold winds were intense, rendering me speechless. That feeling kept me coming back for more.
Access from: Telegraph Saddle Carpark
Location: Wilsons Promontory National Park, Victoria
Distance: 6.8 KM return
Duration: 2 hours
Difficulty: Medium
Note: The summit can be very cold, windy and cloudy. Beware of unprotected cliffs.
3. The Balconies
Formerly known as the Jaws of Death, the lookout's unique structure looks like the terrifying jaws of a T-Rex dinosaur, serving as a reminder of how surreal it is over the vastness of the Victoria Valley.
In contrast, the trail to the top is a relatively easy walk, set on a wide and flat track from the Reed Lookout Carpark. For such an effortless journey, the view offered by The Balconies is spectacular. At that mind-numbing height, Victoria Valley looks like a flatland bearing miniature trees.
Access from: Reed Lookout Carpark
Location: Grampians National Park, Victoria
Distance: 2 KM return
Duration: 30 minutes
Difficulty: Easy. Accessible to people of all ages and fitness levels.
4. Mackenzie Falls
At Mackenzie Falls, water cascades off the slopes, creating a rainbow in the mist – a testament to how every inch of the park has a role to play in creating a beautiful scene. The walk to the bottom of the falls is fairly easy, but the way back up the steep stairs is a real killer. Remember to wear the appropriate footwear – getting a good grip on slippery rocks is important.
Nonetheless, the therapeutic view at the bottom is worth the challenge. Aside from breathing life into the park's soundscapes, the picture-perfect white waters are so Instagrammable! For waterfall chasers, Fish Falls is 1.4 KM downstream, 30 minutes walk from Mackenzie Falls.

Photo taken at Fish Falls.
Access from: Mackenzie Falls Carpark
Location: Grampians National Park, Victoria
Distance: 2 KM return
Duration: 1.5 hours
Difficulty: Medium
5. Mount William
Despite the steep and strenuous climb, you get a 360-degree view of the mountain ranges once you get to the top – the highest point in the Grampians. In rainy seasons, you'll find yourself alone at the top of the mountain, towering over low-lying clouds.
Mount William is also affectionately named the 'Winter Wonderland In The Park' from the strong chance of snow in the winter months.
Access from: Mt William Carpark
Location: Grampians National Park, Victoria
Distance: 3.6 KM return
Duration: 1.5 hours
Difficulty: Medium
Tasmania
6. Wineglass Bay Lookout
With its clear blue water contained within a circular landscape, the bay was aptly dubbed 'wineglass'. The trail to Wineglass Bay Lookout is a difficult incline, but nonetheless, reaching the top grants a refreshing view of Wineglass bay. Be awestruck by the majestic panoramic view at the summit – an ideal spot to watch Australia's beautiful sunset and a great photo opportunity for memory sake.
Access from: Wineglass Bay Carpark
Location: Freycinet National Park, Tasmania
Distance: 3 KM return
Duration: 1 hour
Difficulty: Medium
Note: A valid park entry permit is required. For more information, click here.
New South Wales
7. Spit Bridge to Manly Walk

Photo taken at Sandy Bay.
Hiking up the Spit Bridge is the best way to burn calories after a heavy seafood lunch at Sydney Fish Market. Don't be put off by the distance though, rest assured, the entire walk not only offers a picturesque view, but also allows you to discover some hidden parts of Sydney.
This hike is the most special – the Spit Bridge has a bascule lift so you'll get to watch the bridge open vertically in the midst of your journey. Read the opening schedules here.
There are a total of 24 points of interest throughout the entire 10 KM bushwalk, but don't forget to stop along the way for a calm picnic and a dip at Clontarf Beach, Reef Beach or Forty Baskets Beach. You can find the detailed map here.
Access from: Spit Bridge
Location: Sydney Harbour National Park, NSW
Distance: 10 KM one-way
Duration: 3 – 4 hours
Difficulty: Easy/Medium. Accessible to people of all ages and fitness levels.
Note: Keep hydrated at all time
8. Echo Point to Scenic World via Giant Stairway
The walk starts at the famous Three Sisters Lookout at Echo Point, before descending a steep 900-step staircase – even acrophobes can be cured from the decline. Marvel at the uninterrupted views of Three sisters and Jamison Valley and remember to break for a picnic beside the plunging waters of Katoomba Falls! Thereafter, ride the historic world's steepest railway back to the top of the cliff. The last train is at 4.50 PM!

Spectacular view over Jamison Valley.
Access from: Three Sisters Lookout at Echo Point
Location: Blue Mountains National Park, NSW
Distance: 4.7 KM one-way
Duration: 3 hours
Difficulty: Medium
9. Bondi to Coogee Coastal Walk

Spectacular rock formations and cliffs along the coastal walk.
Bondi Beach is one of the most well-known beaches in Australia, but please, don't just spend a day in Bondi itself. There is a lot more to explore. Spend the day beach-hopping and sunbathing at different beaches – Mackenzie's Point Beach, Bronte Beach, Clovelly Beach, and Coogee Beach. The six kilometres cliff top coastal walk not only features stunning panoramic ocean views, but also includes numerous spots along the way to stop and have a swim or a meal.
Make your way down south to Coogee Beach starting from the iconic Bondi Icebergs or vice versa (start from Coogee Beach and head to Bondi Icebergs). If you are lucky, you'll catch a glimpse of a pod of whales and dolphins during migration season from May to November at the Aboriginal rock carvings in Marks Park, the walk's highest point.

Below the towering cliffs, the sea is such a deep shade of blue.
Access from: head south from Bondi Icebergs or head north from Coogee Beach
Location: Sydney's eastern suburbs
Distance: 6 KM one-way
Duration: 2 hours
Difficulty: Easy. Accessible to people of all ages and fitness levels.
Note: The entire walk is well-paved, with the exception of several steep staircases. However, certain walkways were extensively damaged due to weather damage in June 2016 so expect a few detours along the way.
South Australia
10. Morialta Falls
Adelaide isn't boring, merely introspective – I can vouch for it. The Morialta Conservation Park is an example of a destination that allows hikers to get inspired while escaping the hustle and bustle of city life, even if only for a day. Best of all, it is only a 30 minute drive from the city!
The park consists of three falls, alongside several tracks for you to choose from, depending on your level of fitness:
First Falls Valley Walk (1.6 KM return) – approx. 45 minutes
First Falls Plateau Hike (2.5 KM return) – approx. 1.5 hours
The First Falls Walk passes Giant Cave and offers amazing views of Morialta Gorge. Enjoy the views of the First Falls from Kookaburra Rock Lookout.
Second Falls Gorge Hike (5.3 KM return) – approx. 2.5 hours
For the Second Fall hike, take the steep slope to Deep View Lookout for spectacular view of Adelaide city.
Three Falls Grand Hike (7.3 KM return) – approx. 3.5 hours
You'll be well-guided from the signposts put up along the way, but beware of unbarricaded cliffs. Keep an eye out for koalas, there are plenty of them in the park! Obtain a detailed map of Morialta Conservation Park here.
Access from: Morialta First Falls Carpark
Location: Morialta Conservation Park, Adelaide
Difficulty: Easy/Medium. Accessible to people of all ages and fitness levels.
A scenic journey to get inspired
We live in a busy world, often forgetting to give ourselves time to recharge. As authors of our own stories, writing a good one brings meaning to our lives. Spending big bucks to enjoy some me-time is unnecessary, since nature is the cheapest form of therapy. Let's take a moment to unplug from the modern world and be completely immersed in nature's symphony.
Through scenic walks, you'll return home with heaps of awesome pictures and experiences, shaping your mind into someone who've seen true beauty. Above all, enjoy every step you take and make yourself some great memories!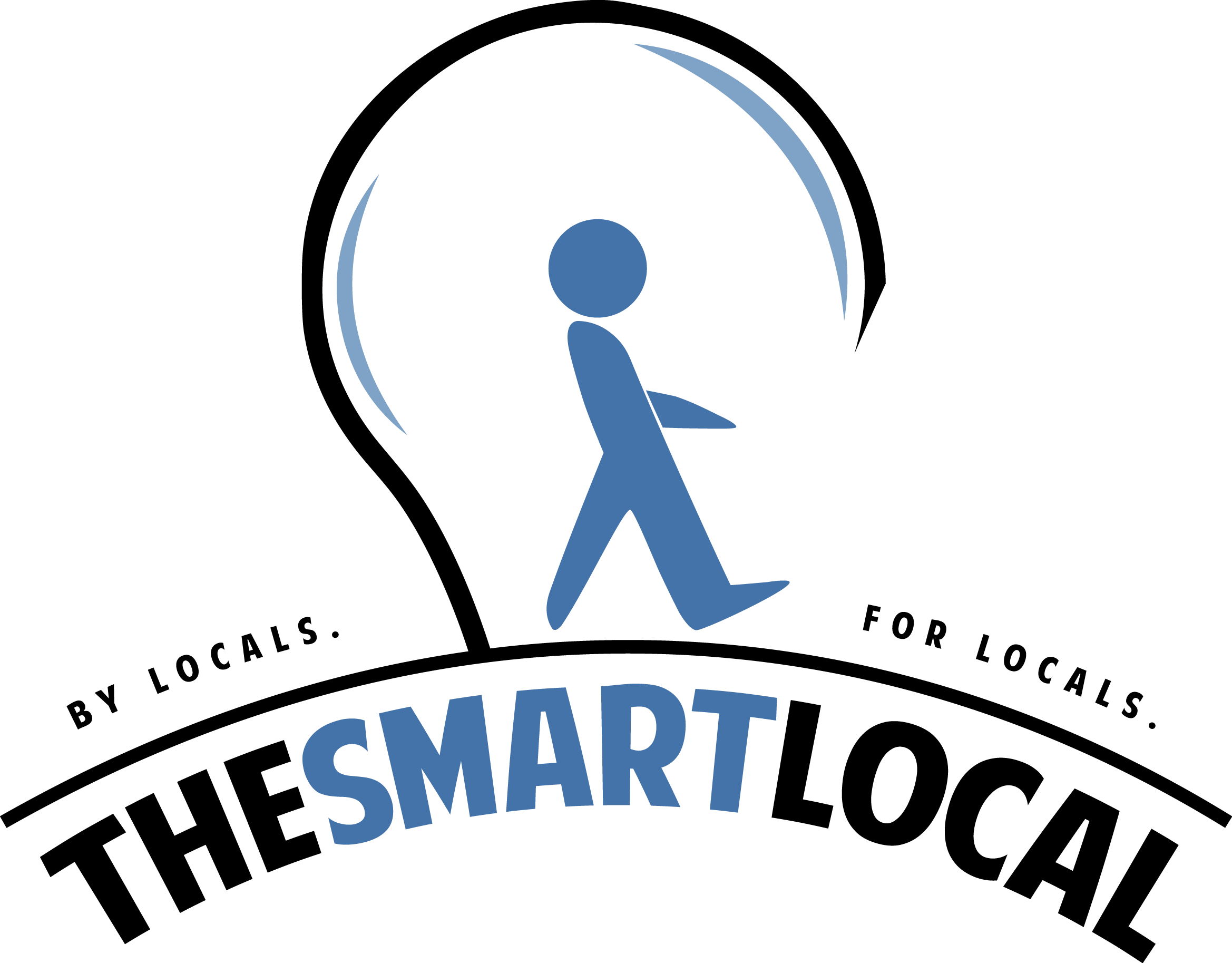 Drop us your email so you won't miss the latest news.