Hong Kong hotel fun!
In a city like Hong Kong, hotels are dime a dozen. You can find loads of them everywhere, with all your modern amenities – but after some time, they all begin to look the same.
If you're looking to jazz up your next trip to Hong Kong, and perhaps see parts of it you've never seen before, check yourself into a boutique hotel instead. With their stylish interiors and cosy decor, going back to your room after an exciting day out will be the icing on the cake of an incredible vacation.
Here are 11 boutique hotels in Hong Kong to take your trip to a whole new level.
1. The Jervois
Source: @scottbrooks
Designed by designer Christian Liaigre, The Jervois is 15-minute walk away from Lan Kwai Fong. The hotel was designed with privacy in mind, featuring simple clean lines, leather and wood, with custom furnishings that make it a place as beautiful as it is functional.
Source: @kessara
Their rooms are all suites, so it's a little on the pricey side. Still, you get what you pay for – a gorgeous hotel with a great location.
Price: From $260/night
Address: 89 Jervois Street, Hong Kong
Book here!
Website
2. Tuve
Located in Tin Hau, Tuve is minimalism at its finest. Made with raw materials like concrete and oxidised metal, it takes the industrial chic to a whole new stylish level, with a quiet, understated simplicity. It doesn't have the bells and whistles of a regular hotel, but it has all modern conveniences, like free WiFi and a smartphone equipped with unlimited local calls you can take with you on the go.
Price: From $196/night
Address: 16 Tsing Fung St, Causeway Bay, Hong Kong
Book here!
Website
3. Butterfly on Hollywood
Source: @_hyejeongee
Source: @nurse_yourhero
With pop art-inspired walls and filmstrip accents running across your room, Butterfly on Hollywood adds a touch of glitzy whimsy to any HK trip. Located in Sheung Wan and just walking distance to the boutique, hipster areas of the city, you're never too far from the best eats and buys that Hong Kong has to offer.
Price: From $130/night
Address: 263 Hollywood Road, Central, Hong Kong
Book here!
Website
4. Cue Hotel
Source: @hongkong.staycation
Offering both private rooms and hostel-style dorms, Cue Hotel is located in Wanchai, just a stone's throw away from the Hong Kong Convention and Exhibition Centre, Golden Bauhinia Square, and glorious views of the pier. Blending Eastern and Western design sensibilities, the hotel serves as a canvas for artists in Asia, featuring artwork from various artists on its walls.
Source: @initialines
Cue Hotel is also right in the middle of the city area, surrounded by noted skyscrapers and landmarks, so it's an excellent location to serve as the base of your Hong Kong adventure.
Price: From $185/night (for a double room)
Address: 83 Queen's Road East, Wanchai, Hong Kong
Book here!
Website
5. Twenty One Whitfield
Source: @twentyonewhitfield
Twenty One Whitfield may not be near the excitement of Hong Kong, given its location near Fortress Hill – but it has an amazing view of the Victoria Harbour to make up for it.
Source: @silar_tc
Designed by interior designer Joseph Fung, the hotel is all about maximising space and optimising comfort, featuring unique low beds and full-length windows that let you wake up to a breathtaking sight.
Price: From $122/night
Address: 21 Whitfield Road, Hong Kong
Book here!
Website
6. Butterfly on Wellington
Source: @yelomolo
Unlike its louder, bolder sister, Butterfly on Hollywood, Butterfly on Wellington is far more traditional. With an emphasis on wooden textures and muted decor, it's a classy place for a lovely stay. Plus, it has an excellent location right in the heart of Central Hong Kong, with easy access to areas like SoHo and The Peak Tram.
Price: From $200/night
Address: 122 Wellington Street, Central, Hong Kong
Book here!
Website
7. Madera Hollywood
Source: @emowredge
Madera Hotel's cooler, more colourful sister, Madera Hollywood's exterior can be seen from a mile away. It has themed rooms inspired by Hollywood stars, and is also located in Hollywood Road, giving it prime access to the exciting parts of Hong Kong Island. The hotel is walking distance to the nightlife district of Lan Kwai Fong, and is also near all the delicious food the city has to offer.
Source: @jolie_jr
They only offer suites, so they're definitely more pricey, but it's money well spent for a unique boutique hotel experience.
Price: From $350/night
Address: 53 Hollywood Road, Central, Hong Kong
Book here!
Website
8. Lan Kwai Fong Hotel @ Kau U Fong
Source: @alohamaryjang
Considering the hotel's name, it's location is a given – Lan Kwai Fong Hotel is walking distance to Lan Kwai Fong, and attractions like PMQ and SoHo, as well as areas like the International Financial Centre and the ferry terminal. With a distinctly Oriental vibe that combines the best of traditional Chinese design aesthetics with our modern comforts, it's a convenient stay right in the heart of town.
Source: @hannhlove92
Price: $240/night
Address: 3 Kau U Fong, Central, Hong Kong
Book here!
Website
9. Hotel Sav
Source: @hotelsavhk
Inside Hotel Sav's commonplace-looking exterior lies a special series of rooms known as The Sav Collection, featuring eco-friendly rooms and environmentally-friendly decor and facilities.
Source: @leonlollipop
There are also different gallery rooms, where each room is designed around a theme and artworks are showcased, and these change all the time. Currently, they've got Charity rooms, where part of the proceeds goes to organisations like the Make-a-Wish Foundation. Their themed rooms are limited though, so book ahead to avoid disappointment!
Price: From $209/night (Sav Collection rooms)
Address: 83 Wuhu Street, Hunghom, Kowloon, Hong Kong
Book here!
Website
10. The Luxe Manor
Source: @mayumi44no
Nestled between Tsim Sha Tsui and Yau Ma Tei, The Luxe Manor brings you European luxury right in the heart of Hong Kong, with easy access to great eats and tourist attractions. You'll feel like you're a in a real countryside manor, with faux fireplaces, carpets, red curtains, and plush furniture. If you're looking for a hotel in Hong Kong that's vastly different from anything else, this is the one for you.
Price: From $178/night
Address: 39 Kimberley Road, Tsim Sha Tsui, Kowloon, Hong Kong
Book here!
Website
11. Ovolo Southside
Source: @shaunteocreations
Source: @angiesfattodame
A warehouse turned hotel, Ovolo Southside remains true to its origins, with an industrial vibe full of wood and concrete. Tucked away in the Aberdeen area, it's definitely out of the way – but it's walking distance to Ocean Park, and the hotel provides complimentary shuttle services to Central Hong Kong, so you'll have easy access to the city all the same.
Source: @doodsdungca
Plus, there's a new MTR station coming up near the hotel soon, Ovolo Southside just got a lot more convenient.
Price: From $220/night
Address: 64 Wong Chuk Hang Road, Southside, Aberdeen, Hong Kong
Book here!
Website
Stay somewhere off the beaten path
Source: @twentyonewhitfield
I love Hong Kong. It's a brilliant city, thrumming with industry and creativity, and that's shown through the sheer variety of boutique hotels they have available. From European-themed to industrial, artsy to Oriental, you're spoilt for choice.
The next time you go on a trip to Hong Kong and have no idea where to stay, give these boutique hotels a shot. You'll be surprised at what a difference it makes.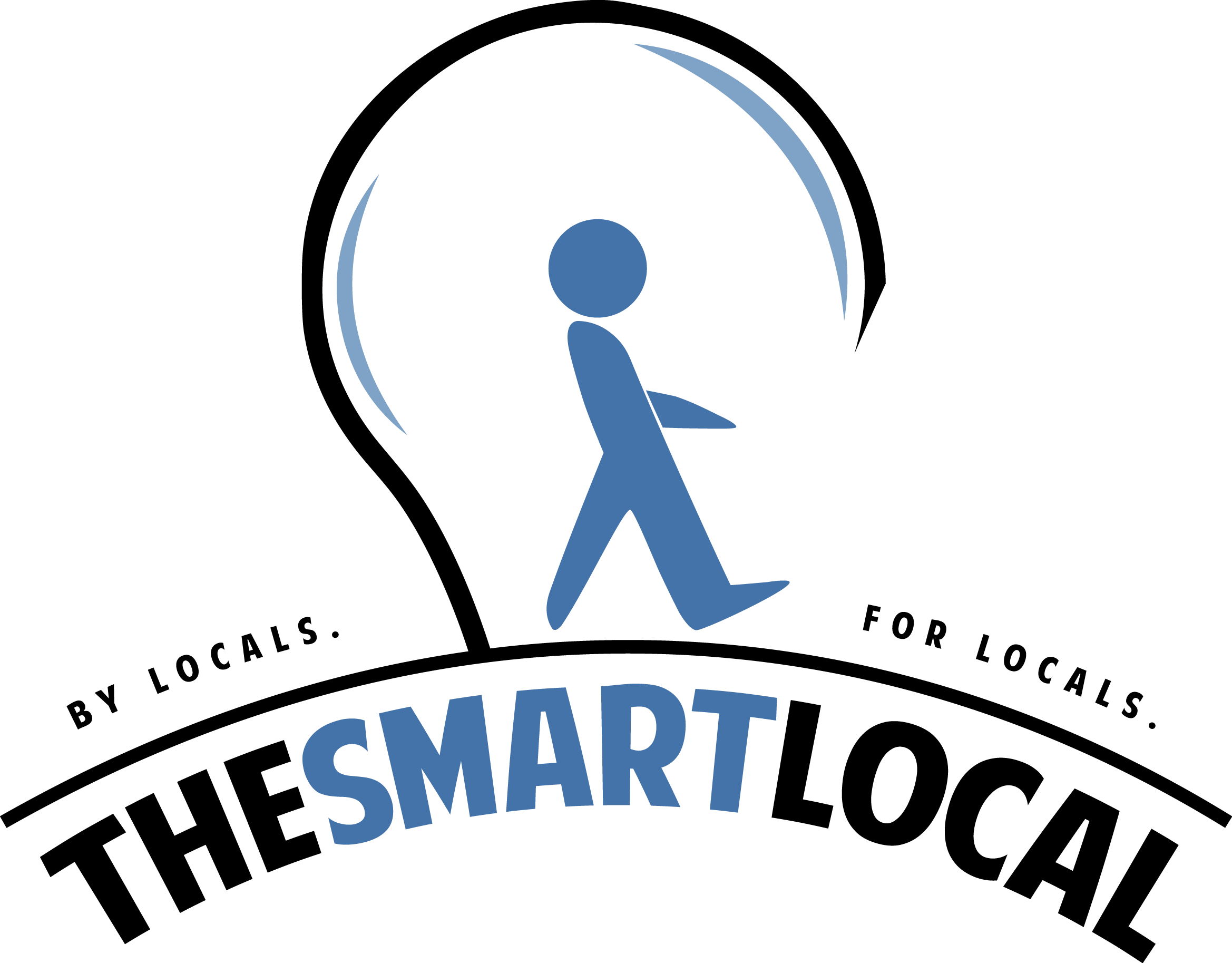 Drop us your email so you won't miss the latest news.