Malaysian Treehouses

Source: @Alberto_q
Hidden within Malaysia's forests and beaches are cosy treehouses, allowing adventurers to be immersed in nature without sacrificing the comfort of luxury. The view of the landscape from atop the treehouses is stunning and the cool breeze accompanying you at night is so shiok. It's a perfect getaway to get away from the city!
Whether they be rustic cabins balanced precariously amongst the trees or luxurious nature retreats nestled within hillside greenery, treehouses have the ability to evoke the inner child in all of us. For your next getaway, shake things up and try out one of these treetop havens.
1. Sekeping Serendah: The Modern Minimalist Treehouse
The ultra modern rainforest retreat is spellbinding – its luxuriousness is a stark contrast to the forest. With glass panels as walls and its open concept balcony, the treehouse allows for freedom to shift between comfort and wilderness seamlessly. It feels like you're in two different places at the same time!
There are 10 'sheds' to choose from, each offering a slightly different ambience. The timber sheds and warehouses are great for groups of 6 to 10 people but for unique trips for two, we recommend the glass boxes – essentially tall glass treehouses.
Located an hour out of Kuala Lumpur, Sekeping Serendah is the ideal Selangor staycation. Post shots of this lush getaway to social media and you'll have your friends absolutely green with envy!

Source: @fatinzin

Source


Source: @Alberto_q
Address: N3.368050 E101.631150, 48200, Selangor
Price: Starts from RM 300
Website
2. Permai Rainforest Retreat: Treehouse Cabin By The Sea

Source: @malay_mui
These stilted treehouses stand 20 ft high in the middle of the Borneo rainforest. With the soothing sounds of the rainforest and sea lapping the nearby shore, it's the ideal setting to unwind.
Permai Rainforest Resort will appeal to your sense of adventure with ample jungle trekking and mountain climbing opportunities, as well as other thrilling outdoor activities like kayaking and dolphin watching (oh my gosh, yes!).

Source: @permairainforestkuching


Source: @permairainforestkuching


Source: @deregenvoorhijvalt

Source: @romyvonwa
Address: Pantai Damai Santubong, Jalan Sultan Tengah, 93050 Kuching, Sarawak
Price: Starts from RM 450
Website
3. Green Acres: Treehouse In A Farm With Durians
Calling all durian lovers! We've found a charming treehouse perfect for indulging in Malaysia's favourite stinky fruit. Green Acres, one of Teluk Bahang's numerous orchards, is an organically maintained farm of over 500 fruit trees and spice plants. Promoting a greener lifestyle, the sustainable 16-acre property is chemical-free and its buildings made from natural and renewable materials sourced from the estate or within Penang.
Green Acres offers orchard tours which enable you to harvest fruit and sample farm-made juices and jams. Its spacious and airy accommodation includes the double-storey Titi Serong Eco Lodge (accommodating eight people) and a private Musang Loft Treehouse (fantastic for couples), both overlooking the peaceful hills of Balik Pulau.
Address: Batu Itam, Balik Pulau, Penang
Price: Starts from RM 500
Website
4. Terra's Treehouse: In The Hills Of Cameron Highlands

Source: @m.o.l.e.y
Terra's Treehouse is simplistic comfort at its best, offering serenity within the cool hills of Brinchang, Cameron Highlands. Let the fresh air fill your lungs and relax in harmony with nature, away from maddening crowds.

Source: @m.o.l.e.y
Here, you're guaranteed peace and a chance to appreciate the simpler things in life. Stay in a cosy bamboo hut and wake up to a majestic view of the jungle. The main treehouse has a large open platform which serves as the common area to chill out, dine, mingle with other guests or just take in your surroundings.
Getting to this treehouse hideout requires a 4WD and a bit of determination – it's an off-road journey up a narrow bumpy road for about 4km and then another 400m hike on foot. So leave the trolley bags at home guys, it's a backpack trip.
Address: Jalan Sungai Mansion, Brinchang, Pahang, Cameron Highlands, Malaysia 39010
Price: Starts from RM 260
Website
5. Tungog Rainforest Eco Camp: An Eco-Tourism Treehouse
The Tungog Rainforest Eco Camp in the Lower Kinabatangan floodplain is a simple and intimate nature escape. Discover the sights, sounds, smells and true beauty of the Borneo rainforest from your very own jungle observation platform amongst the trees.
These wooden structures have been designed so that they could easily be removed to leave no lasting footprint. With just 10 rooms available, there is minimal disturbance to wildlife and visitors are guaranteed an authentic natural environment. We love that this community-based project is considerate of local indigenous communities. Responsible ecotourism at its best!
Address: Pin-Supu Forest Reserve Mukim Batu Puteh 90200, Kinabatangan, Sabah
Price: Starts at RM 620
Website
6. Bagus Place Retreat: Wildlife On A Private Beach

Source: @maiclavin95
Bagus Place Retreat turns on the charm with its unique octagonal chalet by the shore of a private beach in Tioman. Folding wood panel doors open up to a spacious verandah, providing spectacular sea-views from all directions.
Guests staying here have been known to see a monkey or two swing by so keep your camera ready for a bit of local wildlife photography. With a quiet, sandy white beach and crystal blue waters close by, it's no surprise that this treehouse is raved about as a relaxing respite.

Source: @happyzhuoyi


Source
Address: No. 1C Pasar Sarang, Kampung Mukut, 26800 Tioman Island, Pahang
Price: Starts at RM 820
Website
7. Japamala Resort: A Private Pool In Your Treehouse
Japamala Resort's luxurious treetop chalets are all you could ever wish for in an elaborate treehouse. Set within lush greenery with breathtaking views of clear blue water, this is the place for true romantics. Japamala refers to every chalet as a 'sarang', meaning 'nest' in Malay, and each had been uniquely built to fit the resort's natural landscape. Many of the rooms feature private plunge pools and sun decks to enjoy the outdoors from the comfort of your own chalet.

Source


Source: @mooodz


Source


Source
Address: Kampung Lanting, 26800 Pahang
Price: Start at RM 720
Website
8. Bunga Raya Resort: A Luxurious 5-Star Treehouse
Bunga Raya Resort's treehouse is extravagant – spacious wooden chalet, decorative high ceiling and even a jacuzzi tub or plunge pool from which you may admire the sea. Unlike the other treehouses, this one's the safest choice for families with toddlers.
Address: Polish Bay, Gaya Island, Tunku Abdul Rahman Park, 88778 Kota Kinabalu, Sabah
Price: Starts from RM 1,320.75
Website
9. Malibest Resort: Treehouse By Cenang Beach

Source: @syazariffen
Imagine being perched directly above a sandy white beach with an unobstructed view of the ocean. A stay in one of Malibest Resort's treetop chalets will make that your reality. The resort is located on the popular Cenang Beach, known for its spectacular sunsets. This whole area is buzzing with life and there is plenty to do, which is great if you want the treehouse experience as part of a fun-filled getaway by the seaside.
Address: Pantai Cenang, Mukim Kedawang, 07000 Langkawi, Kedah Darul Aman
Price: Starts at RM 155
Website
10. Rainforest Treehouse: Treehouse With A Giant Hammock  
The name says it all. Rainforest Treehouse is a modest retreat of six rustic treehouses which stand elegantly above the forest floor of Gunung Pulai, Johor. This is about as authentic as you can get when it comes to a treehouse stay. You can expect to break a sweat clambering up to your nest for the night but the experience up top is certainly worth the climb.
The facilities are basic but if you can't survive without gadgets, don't worry – they have electrical outlets! The bathrooms are supplied with water sourced directly from the mountains so expect it to be refreshingly chilly. Here, you can also literally hang out with friends in the giant hammock or tree vines.

Source: @lisha.liew


Source


Source: @sylverdrkagon 
Address: Gunung Pulai, 81000 Kulai, Johor
Website
11. Melina Beach Resort: Treehouse On Tioman Island
The Melina Beach Resort is a hidden gem located on an isolated beach at the foot of Mount Kajang on Tioman Island. Resting in the branches of a sturdy old beach almond tree is the resort's premium beachfront treehouse chalet, the most popular room available (and  understandably so). One could happily sit on the deck, gazing at the sea with a refreshing drink in hand and feel completely at peace.
Being such a private space, the resort (with the help of considerate guests) has managed to keep the house reef healthy and thriving with marine life – so snorkelling is a must try!
Getting Here: Take a ferry from Mersing jetty in Johor to Paya Jetty on Tioman Island (approximately 1.5 hours). Melina Beach Resort will arrange your 5-minute speedboat shuttle to your private beach paradise!
Price: Starts from RM 408
Website
Relive Your Childhood in Treehouses!
No matter how old you get, the thrill of embarking on a treehouse adventure is undeniable. Pack your bags and have yourself a memorable outdoor experience somewhere you can rise above the worries of your everyday life. It's bound to be tree-mendous!

Source: @permairainforestkuching
*Treehouse prices correct as of 30th September 2016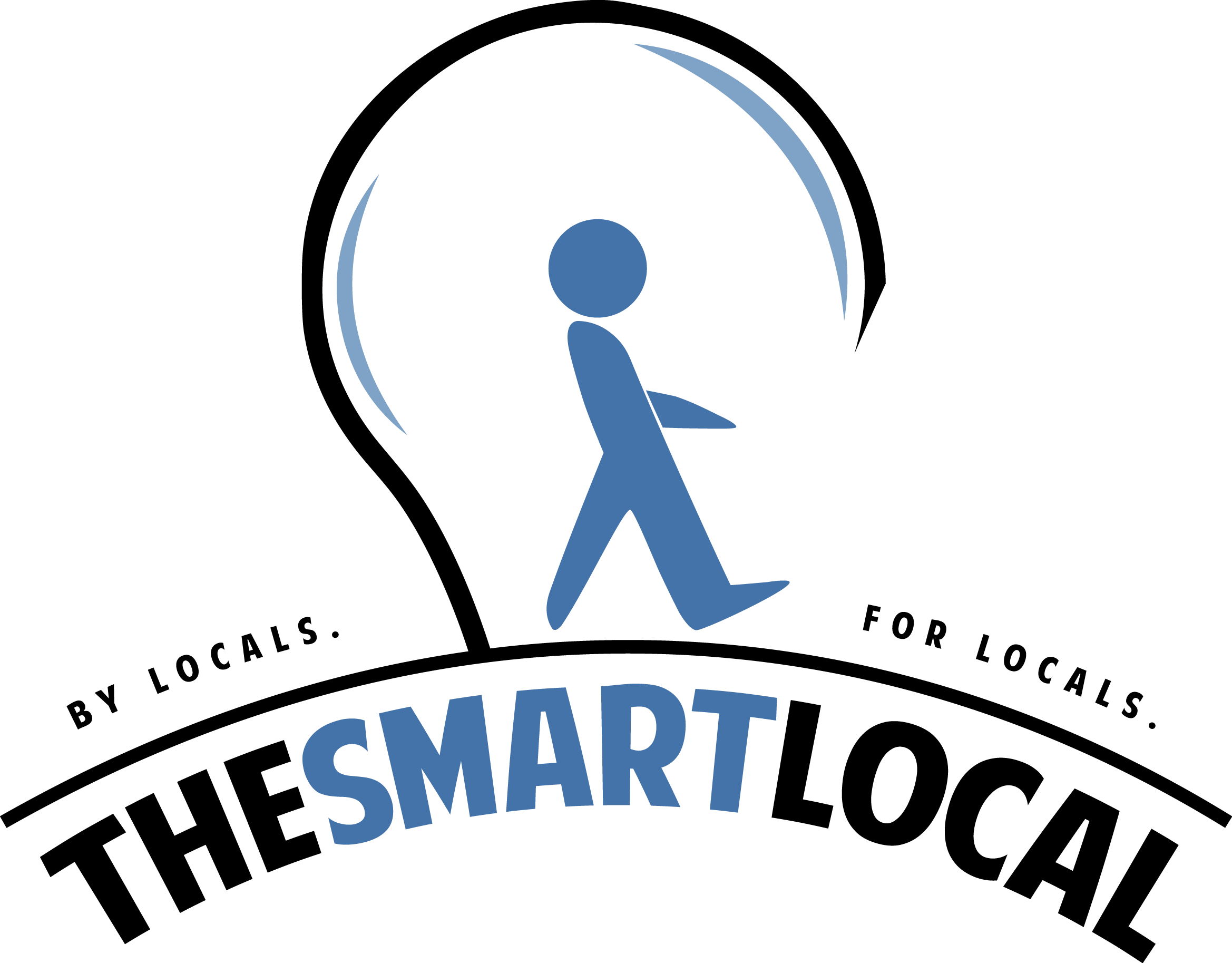 Drop us your email so you won't miss the latest news.