A dance festival to whip nene you into dance shape
Most of us had our "five minutes of dance fame" on the kindergarten recital stage, but since then our only other dance dabblings involve the haphazard flailing of legs and arms on ACES Day.
Having grown out of the awkward teenage self-consciousness, it's time to unleash our inner dancing queens (and kings) at this year's da:ns festival, an 11-day celebration of dance packed with performances and FREE workshops. Here are 9 ways this epic dance fest will get you moving, even if you've got two left feet.
– Free Events –
1. Learn 12 different dances for free at the Esplanade Waterfront
You don't have to wait for ZoukOut to get your dance shoes on, because at What's Your Move? Dance Sessions you can learn to zouk, salsa and jive by the Esplanade Waterfront! Yes, zouk is an actual type of Brazilian dance!
Over 2 weekends, dance instructors are teaching TWELVE different dance styles from the stage completely free of charge – from the sultry flamenco to swaggy hip hop – so you're spoilt for choice and price! You'll also get to see the distinct styles of various dance studios.
What's Your Move?
When: 14 – 16 & 21 – 23 Oct 16 | Various Timings
Where: Esplanade Waterfront
Price: Free
Details
2. Go on a 16-HOUR streetdance intensive session with Japanese and Korean dance idols
Sixteen Dance Challenge features a star-studded lineup of guest choreographers, such as master lockers Hilty & Bosch (Japan) and Jay Park's choreographer and principal dancer Honey J. (Korea). And they're searching for street dancers like you to join their crew!
2015's Sixteen Dance Challenge Source
So if you think you can (street) dance, submit an online video to score an audition with the choreographers for a chance to join one of three crews. The chosen few have SIXTEEN rehearsal hours (4 hours over 4 days) to master the routines! Thank God for these professional street dance mentors who'll definitely whip you into performance shape.
Whether watching or dancing, you'll be breaking a sweat at the Sixteen Dance Challenge Showcase – a power-packed finale performance, in which the mentors and their crews enthrall you with stunning choreography and thrilling dance moves.
This'll have you on the edges of your seats.
Sixteen Dance Challenge Programme
When: 1 – 15 Oct 16
Where: Around Esplanade
Price: Free to Enter
Details
Sixteen Dance Challenge Showcase
When: 14 – 16 & 21 – 23 Oct 16 | Various Timings
Where: Esplanade Waterfront
Price: Free to Watch
Details
3. Find these roving dancers who will teach you the basics of jazz
da:ns festival's "Melissa, Shall We Dance?" segment will draw out the spontaneous streak in you. Roving dancers from Jazz Inc will be springing surprise five-minute dance lessons on unassuming passers-bys, so be ready to request your favourite styles of dance and learn them on the spot!
"Melissa, Shall We Dance?"
When: 14 – 16 Oct | 21 – 23 Oct 16 | 6.30PM & 7.45PM
Where: Around the Esplanade
Details
4. Unleash the DDR beast in you at Mini da:ns Arcade
Take a break from all the serious dancing with some goofy grooving at the Mini da:ns Arcade, featuring Dance Central Spotlight on the Xbox One and old school Dance Dance Revolution: Third Mix. We'll be looking out for your name on the high-score page!
Mini da:ns Arcade
When: 13 – 23 Oct 16 | 11AM – 4PM & 9PM – 11PM
Where: Festival Corner
Price: Free
Details
5. Charm your way to bae's heart with Javanese couple dance
Tinder of the olden days – Flirty bantering of the Traditional Javanese Couple Dance Source
For most of us, our knowledge of traditional Asian dance is pretty dismal But not for much longer! Get acquainted with ethnic and traditional dance forms like ritualistic Sri Lankan Kandyan Dance and the teasing Javanese couple dance Ronggeng and many others, at Rasas: Traditional Dances From Asia
These free-to-watch segments of 30 – 45 minutes will take you back to the days of royal courts, ancient temples and mythical realms.
Test your flare for dance with zat pwe – a traditional Burmese dance inspired by marionettes, spiritism and even birds in the air, in this workshop conducted by a Burmese master dancer!
Rasas: Traditional Dances From Asia
When: 13 -23 Oct 16 (Friday) | Various Timings
Where: Esplanade Outdoor Theatre and Esplanade Concourse
Price: Free
Details
Rasas Workshop: Introduction to Traditional Burmese Dance
When: 23 Oct 16 (Sunday) | 10PM
Where: Esplanade Rehearsal Studio
Price: $10
Details
– Paid Activities (Below $30) –
6. Pop and Lock with Japanese masters of locking Hilty and Bosch
You've been awed by Youtube videos showing off their unique style and spectacular locking. See veteran Japanese duo Hilty and Bosch in the flesh and learn a move or two from this legendary duo this October.
Nothing will up your street (dance) cred like this 2-hour masterclass conducted by the senseis themselves, who've performed in more than 150 cities over 30 countries and have amassed over 25 million hits on their YouTube videos since starting out in their teens. Sign-up now to get a step closer to achieving those dreams of dance greatness!
Hilty & Bosch Masterclass
When: 14 Oct 16 (Friday) | 8PM
Where: Esplanade Rehearsal Studio
Price: $25
Details
7. Learn street dance from Jay Park's main dancers
You've seen them on Jay Park's shows and videos. And in this masterclass, learn from JP's principal dancers, choreographer Honey J and Z.Sun from crew Purplow, where you can meet, greet and dance to the beat with chicks who've seamlessly combined girl's hiphop and reggae.
If you're big on the rising stars of the Korean street dance scene and have binged watch MBCKPop's Streetdance Playlist, come rub shoulders with 2/3rds of the all-girl trio Navy Melting Slide, where Yoon and Chocol will bring on their unique house-hip hop hybrid in this masterclass!
Honey J and Z.Sun Masterclass
When: 15 Oct 16 (Saturday) | 1PM
Where: Esplanade Rehearsal Studio
Price: $25
Details
Yoon and Chocol Masterclass
When: 15 Oct 16 (Saturday) | 3.30PM
Where: Esplanade Rehearsal Studio
Price: $25
Details
8. Watch boxers fight it out on the dancefloor
This is a dance of the boxers – Brodal Serei (Freestyle Boxing) – inspired by the fighting movements, physical regimes and rituals of Khmer boxing.
Watch this masculine dance to the beats of electronic scores and live Cambodian music, you'll gain insights into the mind and body of a Khmer boxer and discover the intimate links sports has with the Cambodian economy. – We're sure this sophisticated take on WWE will appeal to both the testosterone fuelled man-child AND cultured art patron in you.
Brodal Serei (Freestyle Boxing)
When: 22 Oct 16 (Saturday) | 8PM
23 Oct 16 (Sunday) | 3PM
Where: Esplanade Rehearsal Studio
Price: $30
Details
9. Witness the choreographic genius of Pina Bausch come to life amidst hundreds of handmade carnations
Pina Bausch's Rite of Spring (1975) required the stage to be completely covered with soil. while Palermo Palermo (1989) featured a line of dancers with apples balanced on their heads. Pina's unique legacy lives on in the creative use of hundreds of handmade carnations on the dance stage at the Esplanade this October.
Nelken (Carnations)'s: A Piece by Pina Bausch features world renowned dancers of Pina's Tantztheater Wuppertal taking to a stage filled with hundreds of handmade carnations. Even german shepherds make an appearance – with their handlers of course – another clever representation of society's figures of authority.
To the music of Gershwin, Armstrong and Schubert, dancers tell breathtaking tales with the help of vivid imagery, where beneath the humor and playful floral frolicking lie melancholic narratives discussing darker issues like the struggle for power and control.
Nelken (Carnations): A Piece By Pina Bausch
When: 15 Oct 16 (Saturday) | 3.30PM
Where: Esplanade Rehearsal Studio
Price: $20 and up
Details
Express and experiment with da:ns festival
Pina Bausch's Nelken is just one of contemporary masterpieces featured in this year's da:ns festival alongside the brilliant pieces of Sara Baras (Voces, Suite Flamenca) and Batsheva Dance Company (Decadance).
If you're asking "why only got foreign talent?", LASALLE and NAFA have each rolled out their own productions, so you can catch our homegrown dancers in action!
NAFA's The 3rd Space: Contemporary Asian Explorations of Dance Source
New to da:ns fest this year is Coffee Chats, where you can get up close and personal with experts from choreographers to producers, at conversation sessions where you can pick their brains on what makes the industry tick and even explore potential career opportunities!
This is the Esplanade's commitment to inculcate passion for the performing arts, where we stoic Singaporeans can express ourselves and experiment with new experiences like workshops to performances that are bound to make you fall in love with dance again.
So whether you're a hardcore dancer who needs to perpetually flex your feet or a philosophical patron of the arts who best appreciates dance from a comfy seat, the da:ns festival has a program just for you!
---
This post was brought to you by the Esplanade.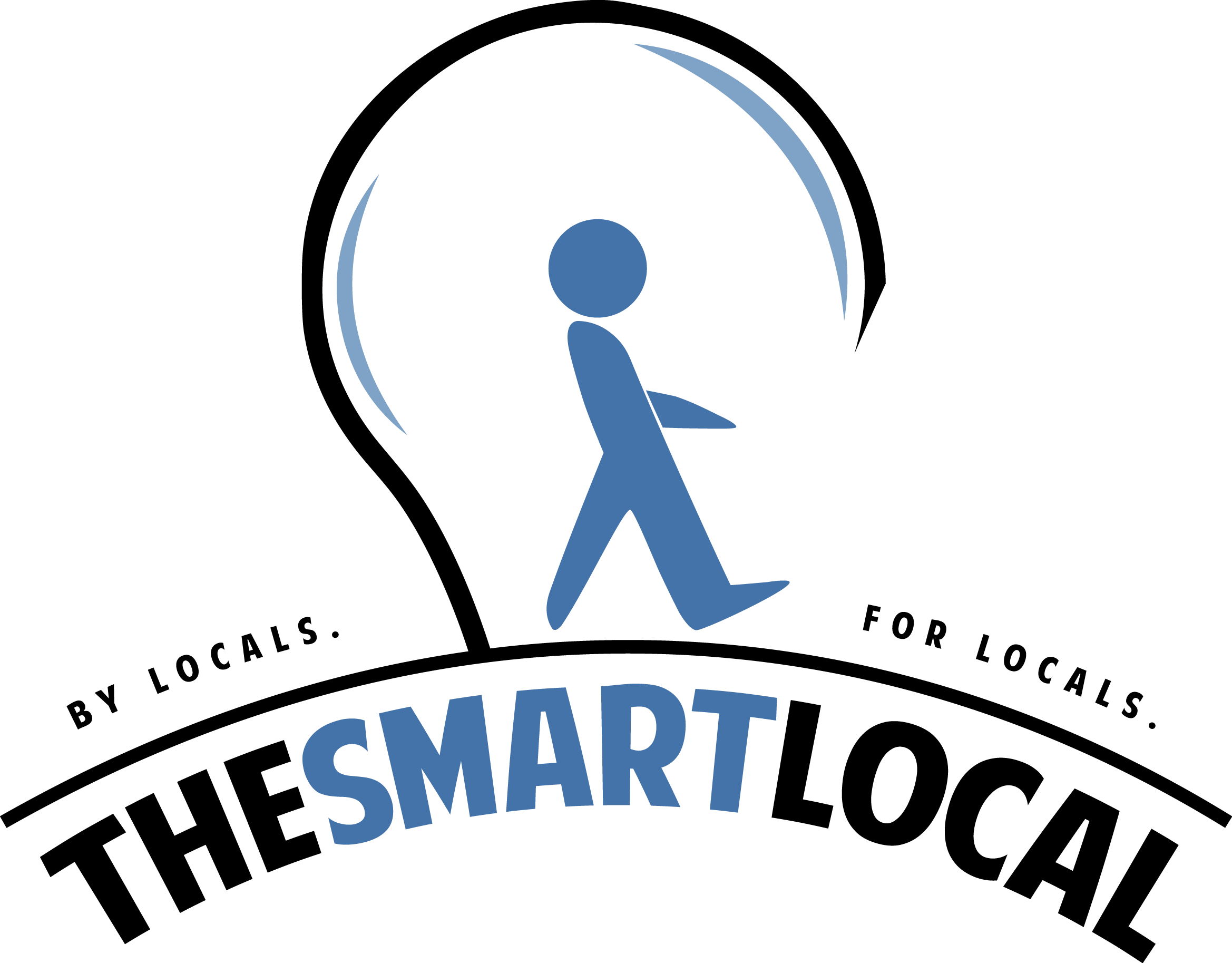 Drop us your email so you won't miss the latest news.