A Taiwan you've never seen
A Taiwan holiday seems to be every 20-something-year-old's cup of (bubble) tea – and we're not surprised! Their mind-blowing selection of tantalising street snacks from am to pm, Bangkok-worthy shopping game, and milk tea mania is reason enough.
And it doesn't just end there. With so much natural beauty packed into its mountainous terrain, Taiwan is also an adrenaline junkie's dream come true. So put down your typical itineraries – we've compiled 10 experiences better than releasing lanterns at Shifen Old Street to take your Taiwan adventure to the next level.
1. Paraglide off a mountain in Puli for 15 minutes
Holidays are all about chalking up new experiences, and what better way to do that than to leap off a cliff. Take to the skies and paraglide your way across Puli, Nantou County for a stunning aerial view of the mountain. Even if you're new to paragliding, you'll be in the safe hands of experienced instructors who will make make the whole experience a breeze.
Source
The whole duration of the flight lasts for around 15 minutes, so you can choose to just lay back and soak in the ocean breeze, or go all out and ask your instructor to give you a 180-degree rollercoaster ride in the air – they'll be more than glad to show you their acrobatic prowess.
Book this at a discounted rate here!
2. Pilot over the East Rift Valley from an unenclosed cockpit
Source
Taking in a gorgeous view from a lookout point is cool, but imagine flying yourself over the coast of Hualien City in a motor glider! Treat your eyes to a kaleidoscope of colours and a bird's eye view of East Rift Valley's flowing rivers, orchards, and paddy fields.
This is a motor glider Source
The best part about this is, you'll get to fly this thing on your own – under the guidance of a senior instructor, of course.
Book here!
3. Spend a night in Taiwan's edition of Madagascar
Source

Their Congo Greenery Rooms boast the best view in the resort with room balconies overlooking the entire grounds Source
Imagine waking up in a safari tent in the middle of Kruger National Park – okay, this is not Africa, but it's a safari-themed animal resort in Taiwan so convincing, it might as well be! Leofoo Resort is Asia's only ecological resort, and your Madagascan escape just 30 minutes from Taoyuan International Airport.
The Ring-Tailed Lemurs here roam freely around the resort Source: @florent.tea
Unlike other captive animal displays, all the animals you'll see at Leofoo Resort Guanshi are free-roaming. This is only possible because the resort has kept things as authentic as possible and modeled its grounds to resemble actual African nature reserves.
And if that isn't enough, the resort offers a myriad of activities for you to get up close and personal with the animals. The braver souls out there can opt for the Beasts Encounter, an activity where you'll get to rub shoulders with the carnivores.
You too can feel what it's like being a 'trapped' in a cage Source
Book this at a discounted rate here!
4. Check off every water sport available at South Bay, Kenting
Source
If you're a lover of all things sun, sand, and sea – South Bay, Nanwan Beach in Kenting is calling your name. One for the thrill-seekers, battle the waves on a jet ski or cling for dear life on a banana boat – you're bound to find a water sport that'll pique your interest.
Nanwan beach is also perfect for the beach bums because they provide everything from beach chairs to parasols for you to get your sloth mode on.
*BONUS* Blaze through Kenting on an ATV adventure
Daredevils shouldn't miss out the chance the burn up Kenting's dune-like landscape on an ATV! You can also expect more land-based activities from go-karting to horseback riding to fill your cup of crazy. Check out this guide to Kenting.
Book this at a discounted rate here!
5. Spot wild whales and dolphins off Gueishan Island
Source: @deardariaaa
Nobody thinks of Taiwan when you mention dolphin and whale watching, but if you set sail on the waters surrounding Gueishan or Turtle Island, there's more than a 90% chance that you'll get to see and interact with a good number of dolphins.
Source
Whales are more elusive and harder to catch a glimpse off, but the dolphins almost never disappoint. Guides even set sail at 3 am each day to scout of the areas with the highest dolphin activity, so you know you're in good hands.
Source
On top getting whisked away on a boat around the cliffs out at sea, the whale and dolphin-watching tours are likely to include some down time on the shore as well! Dolphinately an activity worth checking out.
Book here!
6. Ride a horse into the sunset along Tamsui Beach
Source
Finding an endless stretch of empty beach during dusk is as rare as winning the grand prize when you play TOTO. So it might surprise you that such a beach actually does exist, and in Taiwan no less.
Tamsui Beach might be Taiwan's cleanest, quietest, and dare I say – most romantic beach.
A popular venue for horseback riding, you'll be able to put on all the charm without worrying about prying eyes as you ride off into the sunset.
Note: Just say clear of the sea when you're there. We hear the waters are bursting with strong currents and riptides.
Book this at a discounted rate here!
*BONUS* Spend a night at the fanciest horse B&B
Source
Source
If you'd like to spend a little more time with the horses, stay at the Tamsui Horse B&B, which is just a 5-minute horse ride away. There, you'll learn more about how to care for your favourite furry friend, understand their habits, as well as pick up the basics of horseback riding.
7. Explore Taiwan's lost city of Atlantis before it gets popular
Source: @kaihong916
Before the photos went viral on the internet, the Penghu Blue-Hole was so elusive that even the residents there barely knew of it. A result of natural erosion of its basalt rock columns over time, if the 'Lost' City of Atlantis had a physical entrance, this would be it.
Source
The top portion of the formation has caved in, allowing sunlight to fall through, illuminating the cave and reflecting the blue hue of the ocean on its walls. You'll best catch this gem in its full splendour when you take a boat out at midday.
Don't forget to geotag your Instagram photos because not many people have been able to properly capture the unreal beauty of this spectacle on camera.
Book here!
8. Check hot air ballooning off your bucket list
Source
I've only got the Pixar movie 'Up' to blame for my obsession with hot air balloons. And in East Rift Valley, Taitung County, the Taiwanese sure take the phrase "the sky's the limit" seriously. Choose between an anchored or a free flying hot air balloon ride, and feast your eyes upon a view of Taiwan's mountains and patchwork rivers, with the other balloons in the sky adding regular pops of colour.
Source: @sally_tjoea
Drop by in July to August to see some of the most novel hot air balloons take to the skies at the country's largest summer events – the Taiwan International Balloon Festival.
Book here!
9. Snap your own Windows Wallpaper in a sea of lilies

Source: @paulalinyi
Source
Forget the lalang fields in punggol – here's a whole mountain full of lilies. In Taimali in Taitung, day lilies bloom from August to October, transforming the whole city into a floral fantasy. An 8-hour drive from the city, this is the perfect excuse for you to push for that Taiwanese countryside road trip, and check off all those picturesque pit stops along the way.
Do be sure to drop by the Ching Shan Farm to give the local daylily-infused cuisine, from broth to buns a try. Read more about Taiwan's Daylily bloom here!
Book here!
Source: @vip841121
Alternatively, while you're in Taitung, head down to Waterfront Park to see their international landmark. You'll pass by other public art installations there, and take a quick bike ride in Taitung Forest Park before ending off the day at the Tiehua Music Village. You might catch a performance or two there, as it is a well known platform for musicians and artists to perform live.
Book here!
10. Forget you're in Taiwan at an unreal tea plantation
Source: @nokkuchan
And just because you're packing in all the action, doesn't mean you can't spend a little time with your head in the clouds – literally. Take a day off to give the Yong'an Mountain Trail a go. High up in the misty mountains, a postcard-worthy view is not the only thing you'll be treated to.
Taiwan's Thousand Island Lake is a result of water collection from the Feitsui Reservoir and Beishi River that curves along the mountains, creating the illusion of many lakes. It is a sight so breathtaking, it looks like high level CGI on a green screen.
Source: @roxannerayy
When you're done snapping photos, head to the Ba Gua Tea Fields (八卦茶園), Taiwan's largest tea plantation for some tea appreciation and a hot cuppa.
Book here!
An epic Taiwan adventure
Don't just use your Taiwanese drama memory as a guide when you plan your next Taiwan trip. It's time to break the mould and spice up your holidays with a little action and variety. You've read the list, now all you have to do is make the call. You won't be leaving Taiwan with just a full luggage and belly next time!
And if the logistics of all the planning is weighing down on you like a sack of bricks, leave it to the experts. KKday is a platform created by travellers for travellers with the aim of linking wanderlusters up with local tours all over the world.
Source
With a database of over 6,000 unforgettable experiences across 174 cities and 53 countries, all you have to do is type in your travel destination and bam – you'll find yourself a whole new world of activities you never knew were possible.
Source
Providing you with an array of services from single tours and attraction tickets to fully-comprehensive services like your personal guide or driver, you'll be able to filter your services according to your needs and budget to save time and make your holiday planning completely fuss-free.
If you're still on the fence, here's a deal that will make it a little harder to resist. From 7th-21st October 2016, you can enjoy up to 70% + 5% off KKday's travel experiences if you're a Citibank Cardholder. Find out more here.
From the 7th – 14th of October, Citibank cardholders can also look out for all-in $99* one way fares on Tigerair Taiwan flights from Singapore to Taiwan, Japan and Korea for you to kickstart your epic holiday.
*Terms and conditions apply.
Stand a chance to win a free trip for 4 to Taiwan!
Source
And if that's not enough, KKday is giving 4 friends a chance to go #taiwantrippin – you'll stand to win an all-expenses paid trip around Taiwan worth more than $8,000 inclusive of flight and accommodation. You'll also get to enjoy more than 10 #taiwantrippin KKday travel experiences, be recognised as KKday's Travel Ambassador 2017, and receive a 1-year's supply of sponsored KKday travel activities.
Just create a 30-second insta-video convincing KKday why you should be chosen to embark on their 7-day epic adventure, and you and your friends could be well on your way there!
Find out more about upping your chances here.
---
This post was brought to you by KKday.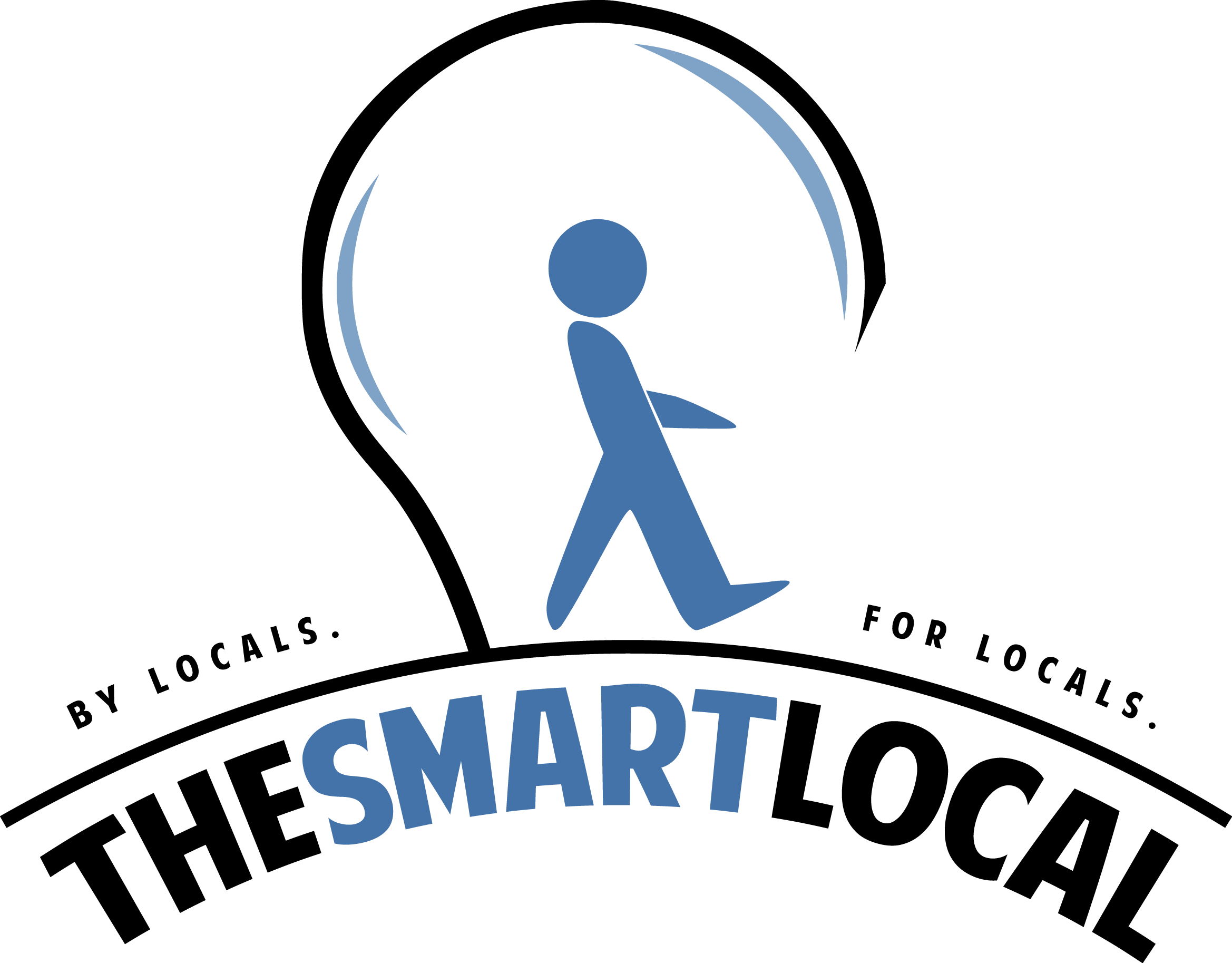 Drop us your email so you won't miss the latest news.