Live like royalty under SGD$200 a night
The travel experience might include going out on the road, shopping, eating and other activities, but we can't forget about our homes away from home – the hotels. Good or bad, hotels are an essential part of our travels. A good one could give your trip that special dimension, while an unpleasant hotel experience might ruin the entire trip.
Worry not though, as we've put together a list of 20 amazing hotels and villas under $200 a night! We've got hotels in Singaporeans' favorite travel locations such as Bangkok, Taipei, and Hong Kong, ideal destinations if you're looking to take a break from the endless pile of work. On to the list!
Bangkok, Thailand
The capital of Thailand, Bangkok attracts visitors from all over the world due to its nightlife, cheap shopping opportunities, burgeoning arts scene, and hip cafes all around the city. Abundant in culture, Bangkok is one of those cities that everyone has to visit at least once in their lives.
Come here for: The nightlife, the cafes and pad thai
Hotels in Bangkok
1. Oriental Residences Bangkok
Address: 110 Witthayu Road, Lumphini, Pathum Wan, Bangkok 10330, Thailand
Price: From $153/night
Sparkly white, Oriental Residences Bangkok looks like something out of the Princess Diaries. Elegant and classy, it's the modern Queen's castle. Epitomising casual elegance and traditional luxury, Oriental Residence Bangkok offers distinctive serviced residences in the city's most notable embassy and shopping district.
Oriental Residence Bangkok embodies a tradition of classic luxury and personalised excellence, perfect for families, groups of friends or romantic couples.
2. lebua at State Tower
Address: 1055/111, Silom Road, Bangrak, Bangkok 10500, Thailand
Price: From $147/night
Rising above the Bangkok skyline, Lebua at State Tower offers spectacular city and river views which are sure to take your breath away. Suitable for couples looking to live decadently for a few days, Lebua has a wide range of amenities – so much, that you wouldn't want to leave the hotel!
Boasting the highest roof bar in the world – Sirocco, a stay at Lebua is unlike any other. With enthralling views and impeccable service, expect to be treated like royalty while you're here.
3. Swissotel le Concorde Bangkok
Address: 204 Ratchadapisek Road, Huay Kwang, Bangkok 10310, Thailand.
Price: From $109/night
The Swissotel brand comes with a guarantee of luxury and comfort. The Bangkok branch is no different, with a grand exterior that catches the attention of all passers-by. Located on Ratchadapisek Road, Bangkok's new thriving business and entertainment district, Swissotel le Concorde provides easy access to most of Bangkok's attractions.
It's not just about conveniences though – Swissotel le Concorde has a dazzling facade that wouldn't look out of place in New York City. With traditional and modern spa services available at the luxurious Spa De Concorde, this is the ideal location for honeymooning couples.
4. Chatrium Hotel Riverside Bangkok
Address: 28 Charoenkrung Road, Watprayakrai Bangkholame, Bangkok 10120 Thailand
Price: From $109/night
Situated by the famous Chao Phraya River, Chatrium Hotel Riverside Bangkok blends classic riverside charm with the high-end luxuries afforded by a five-star-hotel. All rooms and suites are fitted with ceiling-to-floor windows, so guests get to enjoy breathtaking views of the river and cityscape, and be gently awakened by the sun's rays each morning.
Chatrium also boasts a stunning infinity pool on the roof that rivals the world's best – a relaxing location to observe the sunset and the panoramic view of the city at dusk.
Taipei, Taiwan
Taiwan is known as a foodie's paradise, with foods like fried chicken and oyster mee sua haunting the dreams of food bloggers everywhere. Taipei, the capital of Taiwan, epitomises the obsession Taiwanese have with food. Long lines are always present in locations such as Shiling Night Market – you just can't tear them away from their food.
Come here for: The food and the beautiful hiking trails
Hotels in Taipei
5. La Maison
Address: No.512 Section 2, Chenggong Road.,Neihu Dist., Taipei City 114,Taiwan, Taipei 114, Taiwan
Price: From $166/night
Located in Neihu, ten minutes away from the railway station, La Maison exudes chic – ideal for young travellers looking for class on a budget. Inspired by French architecture, the interior of La Maison evokes classic Parisian styles – sexy and elegant at the same time.
Adorned with beautiful classical paintings, La Maison is perfect for travellers looking to get a taste of France – coupled with easy access to Taiwanese delicacies.
6. Leofoo Residences Taipei
Address: No. 38, Sec. 1, Nangjing E. Rd. Taipei 104 Taiwan
Price: From $183/night
Take a step into the rooms of Leofoo Residences and be wowed – everything is furnished to the nines, and each item in the room oozes class. Looking like a home right out of the pages of Luxury Home Design, Leofoo's rooms are spacious and elegant – reminiscent of the swanky apartments we only see in magazines.
With a view that overlooks the dazzling Taipei skyline, Leofoo is ideal for romantic couples looking for privacy and exclusivity.
7. FX Hotel Taipei
Address: No. 131, Sec. 3, Nanjing E. Rd. Taipei 104 Taiwan
Price: From $129/night
With its purple and white color palette, FX Hotel feels like a spaceship right out of the Halo games. But don't let it fool you – FX is anything but alien. The unique lighting scheme gives the hotel an interesting look that evokes the trendiest of nightclubs.
By utilizing curves instead of normal angular shapes, FX Hotel projects a welcoming vibe, inviting one and all in for a good rest. Sleek but homely at the same time, FX Hotel appeals to the young and restless among us.
8. Cozzi Hotel Taipei
Address: No. 178, Section 2, Minsheng East Road, Zhongshan District, Taipei City, Taiwan 104
Price: From $181/night
Walking into Cozzi Hotel, you'd be forgiven for thinking it was an art gallery instead of a hotel. With sculptures and paintings adorning the walls, Cozzi feels and looks like an art lover's private gallery.
Located within walking distance to the Taipei main station, Cozzi provides convenience for all, with many dining options located a stone's throw away. With cozy spaces for travellers to let their hair down, Cozzi is excellent for groups of friends looking for upscale accommodation.
Hong Kong
The world hub for quality dim sum, Hong Kong has achieved international fame for its wildly successful film industry and shopping culture. A shopper's utopia, Hong Kong boasts massive malls for you to shop to your heart's content.
Come here for: Shopping, Disneyland Hong Kong, and the dim sum
Hotels in Hong Kong
9. Harbour Grand Kowloon

Address: 20 Tak Fung Street, Hung Hom, Hong Kong
Price: From $178/night
Just 30 minutes away from the Tsim Sha Tsui district, the luxurious Harbour Grand Kowloon offers spacious accommodation with spectacular views of Hong Kong City or Victoria Harbour. With a wide infinity pool overlooking Victoria Harbor, views here during dusk and dawn are spectacular, among the best in Hong Kong.
Source
The in-house Chinese restaurant comes highly recommended. Coupled with easy access to the city center, Harbour Grand Kowloon is an ideal hotel for the entire family.
10. The Luxe Manor
Address: 39 Kimberley Rd, Tsim Sha Tsui, Hong Kong
Price: From $154/night
A luxury hotel offering wacky interiors, fine dining and easy access to Kowloon Park and Tsim Sha Tsui MTR, Luxe Manor appeals to those looking for a different brand of hospitality. Described as a 'European mansion in an urban forest', Luxe Manor, with its bright colors and velvet covers, introduces a Moulin Rouge vibe into the heart of Hong Kong.
A hotel stay that's unlike any other, Luxe Manor guarantees a unique experience – you'll definitely have a story to tell when you're back!
11. Ovolo West Kowloon
Address: 286 Queen's Road Central, Tai Ping Shan, Hong Kong
Price: From $192/night
Ovolo West Kowloon, while located a fair distance from the city, offers travellers the Hong Kong experience without the usual crowds and masses of people in this concrete jungle. With an interior that reminds one of an artsy bohemian home, Ovolo gives off a casual vibe, coupled with exemplary service and an eye for detail.
Some unique aspects of Ovolo: it offers flexible check in timings, free drinks and snacks in the lounge, and free self-serve laundromats for those scrimping amongst us.
Phuket, Thailand
Mention beach holidays and the first destination on most Singaporean's minds would be Phuket. Famed for their white sandy beaches, Phuket is an ideal travel location for those yearning for the sea. With plenty of activities to keep you occupied, you won't find anyone complaining about boredom here!
Come here for: Outdoor activities, suntanning, all-night parties
Hotels in Phuket
12. Avista Hideaway Resort
Address: Muen Ngoen Road, Tri-trang Beach Patong, Patong, Phuket 83150, Thailand
Price: From $124/night
Avista Hideaway Resort and Spa, hidden in the lush forests around Patong, provides visitors a sense of exclusivity and solitude, making it perfect for couples looking to escape the crowds.
Boasting an in-house spa, relaxation is the name of the game here. Top Thai masseurs will soothe every ache in your body, leaving you free and easy to take in the sights and sounds of Phuket.
Just a five-minute drive away from the bustling Patong Beach, keep Avista on your mind if you're looking for a secluded resort in Phuket.
13. Mövenpick Resort & Spa Karon Beach Phuket
Address: 509 Patak Road, Karon Beach, 83100, Thailand
Price: From $168/night
The name Mövenpick is synonymous with ice-cream, but they do more than just that. Mövenpick Resort and Spa Karon Beach looks like a resort from the Maldives, with tall palm trees and clear blue skies creating a warm and vibrant atmosphere.
Catering to both friends and family vacations, Mövenpick is the perfect place for relaxation, surrounded by some of the most beautiful natural greenery in Thailand.
The spacious units in Mövenpick feature modern Thai decor and beautiful views of the seaside and surrounding gardens. Plenty of entertainment options are available for those unwilling to leave the comfort of the hotel.
14. Regent Phuket Cape Panwa
Address: 84 Moo 8, Sakdidej Road, T. Vichit, Muang, Phuket 83000, Thailand
Price: From $153/night
Combining Mediterranean charms with the usual Thai hospitality, Regent Phuket Cape Panwa brings travellers the best of both worlds. Offering suites and villas, each living unit at Regent Phuket Cape Panwa is fully furnished with contemporary decor, featuring amenities like satellite TV and a fully-stocked minibar.
With an amazing infinity pool that overlooks the Andaman Sea, Regent Phuket Cape Panwa is perfect for couples looking for a romantic getaway.
15. Twinpalms Phuket
Address: 106/46 Moo 3, Surin Beach Road, Choeng Thale, thalang, Phuket 83110, Thailand
Price: From $163/night
Located 175 metres from Surin Beach, Twinpalms features spacious accommodation offering private terraces with lagoon pool views. Looking like a resort right out of Hollywood, it's easy trying to imagine living the celebrity life here. The secluded penthouse suites are perfect for honeymooning couples.
With beautiful surroundings and top-notch service, Twinpalms offers the tropical beach experience coupled with all the comfort you'd expect from a 5-star resort.
Bali, Indonesia
The most famous of Indonesia's islands, Bali offers mountainous scenery with beautiful beaches, warm, friendly people, and a vibrant culture. With over a hundred years of history, visitors to Bali can expect a spiritual experience, along with various water and land-based sports to chase the boredom away.
Come here for: Paragliding, surfing, trekking trails
Hotels in Bali
16. Being Sattva Retreat Villa
Address: Jalan Raya Kendran, Banjar Kapitu Desa Kendran, Ubud – Bali
Price: From $162/night
Combining traditional Balinese culture with seclusion and exclusivity, Being Sattva Retreat Villa offers an outlet for a retreat away from our busy lives. Bedrooms are tastefully designed, with canopy beds and an open bathroom concept. On-site yoga classes and spa sessions further enhance the relaxation process.
Located away from the hustle and bustle of the main island, Being Sattva brings travellers closer to nature, and by extension, themselves.
17. Kuta Paradiso Hotel
Address: Jl. Kartika Plaza, Tuban, Kuta, Badung, Bali, Indonesia
Price: From $111/night
Located within the tourist hotspot that is Kuta Beach, Kuta Paradiso brings you the best of the traditional Bali tourist experience. A stone's throw away from the most popular tourist attractions in Kuta Beach, big families will find this more convenient than most other resorts.
Source
Spacious guestrooms at Kuta Paradiso Hotel feature modern interiors with wooden flooring. Each room has a minibar, tea/coffee making facilities and satellite television. In-house entertainment features like bowling alleys and billiard tables ensure that you'll be kept occupied throughout your stay.
18. Precious Villas – Legian
Address: Jalan Nakula Barat, Gang Baik Baik No I, 80361 Seminyak, Indonesia
Price: From $178/night
Precious Villas offers peace and quiet, away from the noise of the main cities in Bali. With ample room for over six people, this is an ideal accommodation spot for group travellers.
The villas at Precious Villas – Legian include a fully equipped kitchen, dining area and a living room with sofas, flat-screen cable TV and DVD player. Air-conditioned bedrooms come with a private bathroom with bath or shower facilities.
Providing a homely feel away from home, Precious Villas brings travellers comfort and a sense of familiarity – any traveller would feel comfortable and at home instantly.
Singapore
Sometimes, the best way to take a break isn't to travel overseas. Taking a staycation in Singapore allows you to escape the hustle and bustle of regular life – and it's cheaper as well! No flight bookings, no long waits in the airport – relaxation starts immediately!
Hotels in Singapore
19. Oasia Hotel Singapore
Address: 8 Sinaran Dr, S307470
Price: From $184/night
Situated in the heart of Novena, Oasia Hotel Singapore is a stone's throw away from Novena MRT station and the surrounding malls. Featuring nature-inspired elements and ambient lighting, the rooms in Oasia soothe one's senses, adding to the relaxation levels.
All guests at Oasia have exclusive access to the Living Room club lounge, a communal area with a wide selection of alcoholic and nonalcoholic beverages. Alternatively, take a dip in the pool 22 storeys above ground level.
Catch the sunset while you're here as well – it truly is a sight to behold.
Bonus – Royal Plaza on Scotts
Address:: 25 Scotts Road, 228220
Price: From $255/night
Royal Plaza at Scotts might be skirting the budget we set, but it's on the list for good reason – it houses one of the best buffets in Singapore at Carousel Buffet, and it's got a great location in the center of the city.
With all these factors working in its favor, it's no wonder Royal Plaza on Scott's is one of the most sought-after hotels in Singapore.
Up to 50% off for a limited time only
With all these exclusive and luxurious hotels at your fingertips, why are you still waiting? Expedia is offering up to 50% off the hotels listed above and more from now until 14th July 2015. Grab your best friends, find a location, and let your hair down for a week – you've deserved it.
---
This post was brought to you by Expedia.com.sg.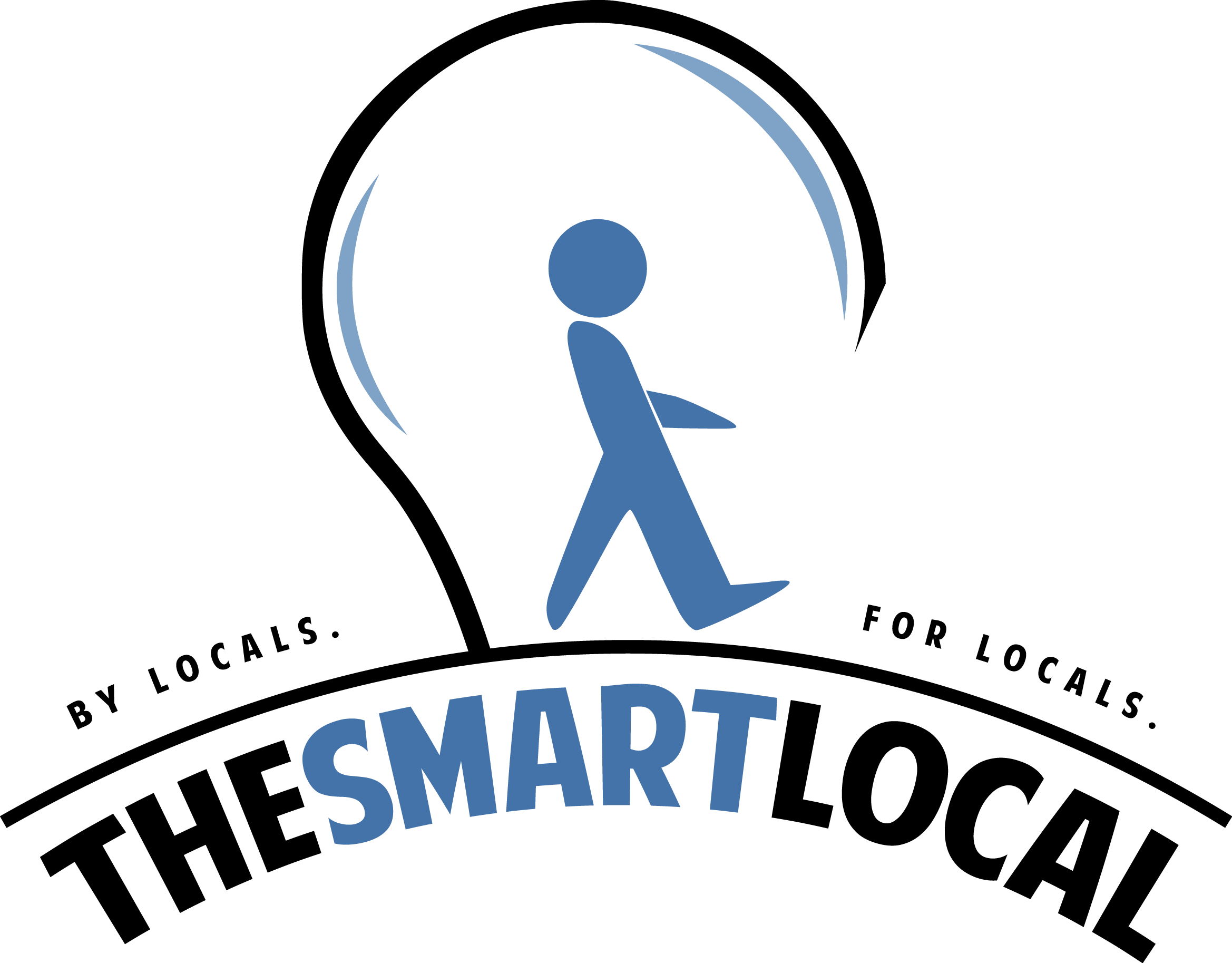 Drop us your email so you won't miss the latest news.