Best Japanese restaurants in Sydney
If winter blue is the only colour you seem to be seeing lately, it may be time to head out to one of these 15 Japanese restaurants! With their colourful cuisines and not to mention their sublime tastes, you'll be feeling hearty as ever even in this low weather. Go on now, let the food ventures begin!
1. Toko
If you're looking for a place with a little bit of Australia and a little bit of Japan, Toko is the place to go! With a bar and food menu that are equally extensive, Toko offers the traditional Japanese style dining of sharing food among company and the very Australian culture of having a drink while doing bonding!
Some of their must-tries are the Hiramasa No Usuzukuri (sliced kingfish, yuzu, chives), the Negima Yakitori (skewered chicken, spring onions, shichimi pepper) and the Toko Nigiri (Chef's selection of Toko Signature sushi). Once you're inside this Surry Hill gem, you'll see their wooden furniture and mood lightning that add a little warm personality to family meals, a bit of bashful romance to dinner dates, and a hint of light-hearted affection to friendly gatherings.
From sushi and sashimi to fried dishes, grilled meats to vegetable delights, and even shoju to cocktails, here at Toko you'll find nothing but the finest Japanese cuisines!
Price Range: Approximately $50 per person
Address: 490 Crown Street, Surry Hills NSW 2010
Website: here
2. Ume Japanese Restaurant
Healthy, delicious and romantic – Ume's got the real deal. From set course menus to a la carte, you can come here for an intimate lunch with a larger group or a romantic dinner for two. Authentic Japanese dishes such as the Seared Hokkaido Scallop or the Kurobuta Pork Belly Dumplings are a must try!
Of course, don't forget their drinks menu, especially their Umeshu (plum wine). They also have an extensive list of wines, beers and shochus each one delicately labelled from countries ranging from Australia to France, Italy to America and, of course Japan.
Don't worry if it's your first time trying Japanese cuisines because the waiting staff are all knowledgeable and more than happy to help. Whether you've just started or are a Japanese food connoisseur, you'll always be coming back to Ume!
Price Range: Approximately $75 per person
Address: 478 Bourke Street, Surry Hills NSW 2010
Website: here
3. Sushi Yachiyo
If you're looking for a go-to Sushi place, look no further because Sushi Yachiyo is exactly what you've dreamed of. Delicious food, creative serving styles and ambient atmosphere, all you need to bring is company! Try some of their Yachiyo Special Sushi such as the Blue Swimmer Crab Roll, Wagyu Wrap or Edamame Oshi Sushi.
Apart from their sushi specialities, they've also got katsu (deep fried) specials such as Kaikfurai (Fried crumbed oyster), hot entrees such as Wagyu Okonomiyaki (Japanese style pancake) and cold entrees such as Avo Negi Miso Salad (slow baked crab, avocado and green salad with miso sauce).
The Yachiyo adventure doesn't end there; they've also got a Katsu Yachiyo in Surry Hills, a Sushi Bar Yachiyo in Mosman as well as a Sushi Tucker in Neutral Bay and a Sashimi Tucker in Sydney CBD. Regardless of where you are in Sydney, there's no excuse not to check the Yachiyo series out!
Price Range: Approximately $23 per person
Address: 1/13 Kirketon Road, Darlinghurst NSW 2010
Website: here
4. Sokyo at The Star
Sokyo may be one of the more high grade Japanese eateries in Sydney. The moment you walk in, you'll notice the extravagant ceiling décor and the orange mood lighting that hints at the quality of the restaurant. The music and scent will also help to put you in the mood as you gloss over their menu.
For raw and fresh dishes try their Sashimi platter or Sokyo Sushi Rolls. If you prefer cooked food options, try their Riverina Lamb Rump, Jurassic Quail or their wide range of Tempura menu. They also have a colourful breakfast menu and an extensive drinks menu so do check them out.
This intimate and fancy eatery always sees romantic dates couples or long lost friends and colleagues rekindling friendships. Families and large groups are welcome here as well but it may be too sophisticated for children, and for groups with eight or more requires a reservation and there is a service charge fee of $10 per person. When it comes to a modern twist to traditional Japanese food, Sokyo does it best!
Price Range: Approximately $60 per person
Address: Level G, The Darling The Star/80 Pyrmont Street, Pyrmont NSW 2009
Website: here
5. Masuya Japanese Restaurant
Embracing the local belief that food connects your soul to your body and others' soul to yours, this eatery welcomes any and all patrons with open arms! Whether you're dining alone for a little bit of reflection, celebrating another successfully closed business deal with your colleagues, or sharing stories and food with your family and friends, Masuya will welcome you with Japanese spirit.
You'll see on their menu an impressive list of Bento Boxes and platters such as the Anago Eel Bento or their very own Masuya Sushi Platter, each neatly and colourfully packed with scrumptious goodness sure to make you feel just as homey in the restaurant as the food are in their boxes and on their plates.
Their dinner menu is even more inspiring as they've got a proud list of Japanese tapas, steaks, salads, sushi and even hot pots.  You may also want to try their sibling stores: Izakaya Masuya, Sushi of Masuya, Miso Japanese Restaurant, Makoto Chatswood and Makoto Bento.
Price Range: Approximately $40 per person
Address: 12-14 O'Connell Street, Sydney NSW 2000
Website: here
6. Busshari
With the shimmery interior foretelling the bright food adventure you're about to embark on, you can expect nothing less than top quality service and taste from Busshari. Some of their definite must-tries include the Wagyu Beef Sizzling Tobanyaki, Seaweed and Tofu Salad and Karaage Chicken on Harusame Noodle Nest. They also have an impressive list of sushi and sashimi as well as a selection of noodles and lightly battered dishes all well worth a try.
You can choose to enjoy your selected cuisines as watch the expert hands of the chefs in action as you sit on high stools at the bar or you can chatter away with your family, friends, colleagues or partner while sitting on more private, individual tables. No matter where you sit and what you pick, you'll be leaving Busshari with satisfied stomachs, happy hearts and a promised plan to come back!
Price Range: Approximately $40 per person
Address: 119 Macleay Street, Potts Point NSW 2011
Website: here
7. Ippudo
If we're talking Japanese restaurants, it would be a shame if we missed Ippudo's cuisines that's made it all the way here from Hakata, the ramen capital of Japan. That said, some of Sydney Siders' favourites include the Shiromaru Tamago Ramen, the Karaka Men and the Tori Shoyu Chashu.
If you're not a noodle person, don't worry because Ippudo also has other Japanese dishes such as Unagi Gohan (Grilled Japanese eel on rice with original Kabayaki sauce), Bakuretsu Tofu and personalised a la cartes like Ippudo Buns, Ippudo Gyoza and Ippudo Karaage Chicken. This children-friendly restaurant is great for friends, families and even couples. It's a perfect venue for a post-shopping lunch and inner-city dinner, especially during winter when all you want is a nice, big bowl of ramen to warm you right up!
Their always-animated buzz reflects the energy of Westfield and will lift your spirits and your appetite, both of which will be satisfied in due time! With quick service, authentic tastes and a very modern Japanese style interior, you'll experience nothing but Japan's finest right in the middle of Sydney's CBD!
Price Range: Approximately $35 per person
Address: Westfield Shopping Centre, 5021/188 Pitt Street, Sydney NSW 2000
Website: here
8. Azuma
With a simple yet elegant personality, Azuma delivers Japanese impressionable cuisines right to Chifley Square. Try their Sashimi & Tempura bento, Grilled Silver Cod Fillet, or some of their Azuma Unique Nigiri and you're sure to see, smell and taste just how attractive Azuma is! If you aren't sure what to order, you can pick from their set courses such as the Omakase menu (literally translating to "relying on you" or "up to you"), and you'll be left happily dining!
They've even got an extensive menus for tea and dessert, perfect to end your meal with. Their bright and fancy décor is matched with the colours of authentic Japanese food, making this memorable in all sense of the word! Whether you're here for a meal, a function or a group gathering, Azuma will welcome and cater for all occasions!
You'll see families, friends, colleagues, and partners here from all walks of Sydney, all of them with the same smiles radiating with positivity among great company and gourmet cuisines. Don't miss out on the colourful cuisines and culture of Japan and head out to Azuma!
Price Range: Approximately $33 per person
Address: Chifley Tower Management Office, 1/2 Chifley Square, Sydney NSW 2000
Website: here
9. Sake Restaurant & Bar
Adding a little contemporary Western twist to Japanese cuisines, Sake at the Rocks creates a unique experience of two worlds displayed on plates! Even as you enter you'll see seating areas where you can sit on mats on the floor very much like traditional Japanese restaurants. For those who prefer not to be on the floor, there's also chair seating areas at long tables for large groups and individual ones for smaller company.
By the walls you'll see a very extravagant Western style display of cocktails, mocktails, sake, shoju, wines, spirits and beers for you to choose from to add that extra bit of perfection to your meal. Some dishes to try within this impressive venue are the Popcorn Shrimp (prawn tempura with creamy spicy sauce), Buta no Kakuni (12 hour braised pork belly), Salt & Pepper Bug-tails (crispy fried, yuzu kosho mayo, anticucho), and the Kingfish Jalapeño (yuzu soy jalapeño slices, coriander).
If the Rocks isn't the best location for you, you can also partake in their culturally divergent deliciousness at their Double Bay chain! Whether you're at the Rocks or by the bay, don't miss out on this Japanese eatery!
Price Range: Approximately $85 per person
Address: 12 Argyle Street, The Rocks NSW 2000
Website: here
10. Wagaya
Literally translating to "our home", Wagaya welcomes you with open doors to their well-furnished, modern and very homey restaurant.  Whether you're here with a large group, one other person or on your own, you can eat at your own comfort just as you would at home! With a choice of sitting in private booths, rooms or tables, you can chat away intimately with your company and eat away at your leisure.
The same way the venue caters to your comfort, the food caters to all of your tasteful needs. Try some of their customer favourites such as the Wagyu Beef Skewers, Squid Mentai Spaghetti (Spicy Cod Rose Spaghetti), Scallops and Garlic Fried Rice, and their Pork Cutlet with egg drop sauces, and you'll see just what we mean!
If their fancy yet homey venue and their authentic menu filled with both traditional and modern cuisines aren't convincing enough, at Wagaya you get to order from a screen! How cool is that? Don't miss out; make a booking and head to the Haymarket chain or their Newtown chain today!
Price Range: Approximately $28 per person
Address: 1/78 Harbour Street, Haymarket NSW 2000
Website: here
11. Kura
This easy to miss Japanese restaurant can be lost in the midst of inner city Sydney but all those in the know never wait too long before their next visit to Kura. You'll be greeted by an enthustiastic call of welcome while you decide to sit by the walls, the bar facing the kitchen or the middle tables. It isn't a spacious venue so large groups may need to try another restaurant on this list, but their quaint venue adds to the Izakaya style buzz.
As you take in the busy atmosphere, don't forget to take in their menus lined up with udon, seafood, cutlets, salad, soups and more.  It's also well worth it to give their lunch set of the day a try, a surprise guaranteed to be a great one! It may not be the most romantic or family friendly place but for a casual catch up, maybe a quick stress relief lunch and even an individual escape from reality to a world of food and energy, Kura is definitely a choice not to miss!
Price Range: Approximately $28 per person
Address: 1/78 Harbour Street, Haymarket NSW 2000
Website: here
12. Kyushu Japanese Restaurant
Although located in Neutral Bay, one visit to Kyushu Japanese Restaurant and your opinions are sure to be swayed with positivity. If you aren't too keen on the 'raw' aspect of Japanese cuisines, not to worry Kyushu also has a diverse menu of freshly cooked Japanese dishes.
Some local favourites like the Teriyaki Chicken, Soft Shell Crab Salad, Nabeyaki Udon (Hotpot noodle soup with prawn tempura, chicken, fish, vegetables, crabmeat and poached egg), and their range of tempura dishes, are testaments to the love this eatery receives! The hubbub of happy customers feasting, chefs' knowledgeable hands cooking,  and the coming and goings of patrons all create an electric vibe much like any eatery in Japan.
A great spot for casual dining with friends or a family treat for dinner, Kyushu welcomes all patrons with open doors! Not sure whether you should visit this North Sure gem? Take a chance and let their authentic tastes and matching atmosphere give you the answer!
Price Range: Approximately $35 per person
Address: 5/9-11 Grosvenor Street, Neutral Bay NSW 2089
Website: here
13. Tetsuya's
Turning cooking into creation, Tetsuya's serves a fusion of Japanese and French cuisines turned into a tasteful degustation menu. The moment you walk in you'll see a grand, spacious room filled with awaiting tables, beckoning for you to begin your night. Outside, you'll see a very traditional Japanese garden, perfect to set the mood.
While the venue is incomparable, the food too is unparalleled. Some of the standout dishes from their set menus to try are the Tuna Myoga, Tea Smoked Quali Breast with Parsnip & Calamari, and Basil Soup with Apple Granita & Mint and Yoghurt Ice-cream. The attentiveness of the waiting staff, the exquisite venue and the wonderful food will give you the ultimate royal treatment.
It's not the best place for children (8 years and younger are not welcome) but it's the picturesque place you've wanted for you and your date. Chef Tetsuya is no cupid but whether it's a first date or one to celebrate many years of bliss, at his eatery his cuisines will always add on to the magic of romance!
Price Range: Approximately $200 per person
Address: 529 Kent Street, Sydney NSW 2000
Website: here
14. Suminoya Japanese Restaurant
On the opposite end of sushi and sashimi, Suminoya brings you Japanese style BBQ, or yakiniku, ready for you to cook on a charcoal grill. Not only is this perfect to fight the winter cold, it's also perfect for large groups – especially with the all you can eat options of the Gourmet or Premium buffet!
Some of their well-ordered dishes for the grill are the Wagyu Premium Beef Rib Finger, Beef Harumi, Shabu Shabu Style Pork Loin, and Negi-Shio Chicken with Skin. Don't worry if this sounds too meaty, you can also order sushi, sashimi, salads, soups and even bento boxes.
With a very typical yakiniku-style set up of vents coming down from the ceiling, seating booths with two couch benches along the walls, and table seating areas in the middle. Not to worry though, the business adds to the "yakiniku spirit", making sure the grill is sizzling just as much as the conversations around them. Suminoya literally translating to "house of charcoal", this happy, hearty and hospitable eatery may well be your second home!
Price Range: Approximately $40 per person
Address: 1 Hosking Place, Sydney NSW 2000
Website: here
15. Kansai Japanese Restaurant
Bringing to Sydney a little bit of Kansai, the Southern Central region of Japan, Kansai Japanese Restaurant is another one of the city's treasures. Great for a casual meal while in the city, especially for family with kids, you're bound to have a fantastic time in this colourful eatery.
Their local favourites include the Prawn & Vegetable Tempura, Volcano sushi rolls, Tonkatsu & Sushi Sashimi, as well as their Kansai style udon and noodles. For dinner, a very popular choice is the all you can eat option for just $32 for any item excluding sashimi and hot pot, or for $42 for any item including the two.
With welcoming staff members, inviting interior and fabulous food, Kansai is one place you'll think of coming back to even before you leave! Call up your friends, family or colleagues and have a food journey in Kansai while in Sydney!
Price Range: Approximately $30 per person
Address: B1, Hunter Connection, 7 Hunter Street, Sydney NSW 2000
Website: here
Sydney's Japanese cuisine
Just reading this list makes your winters seem a little less blue, doesn't it? Give them a try and you're sure to agree! If there are any other Japanese restaurants that may be just as tasteful, colourful and delightful as these eleven, let them in the comment below!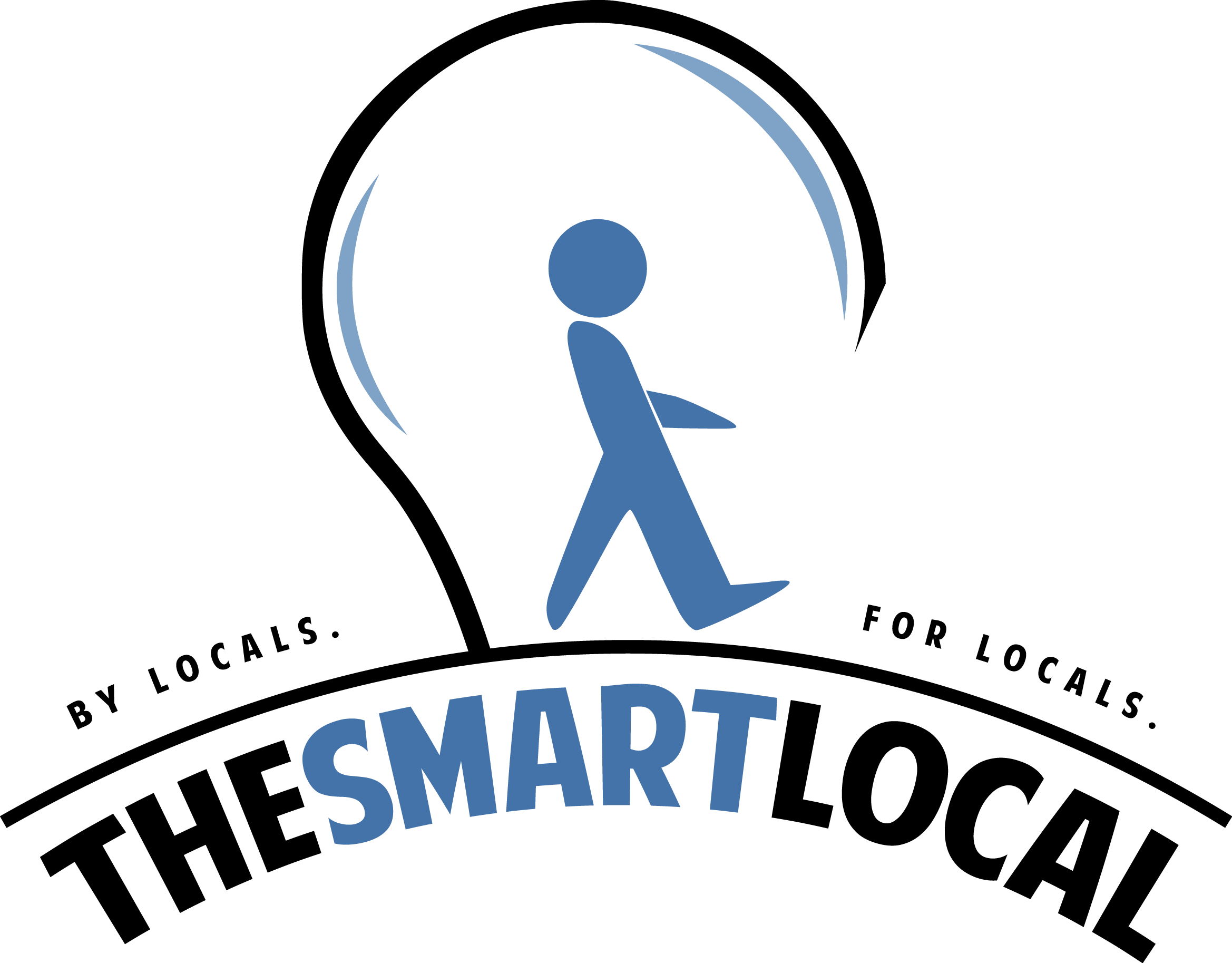 Drop us your email so you won't miss the latest news.