Who Inspires You?
When such questions are asked, we often think of huge inspirational figures like Obama or Gandhi. Or maybe we're inspired by that one YouTuber who always smiles regardless of life's lemons. These people are given the recognition they deserve and are acknowledged for their effort and contribution.
But do we ever consider the heroes closer to home? Because there are just so many and often, they go unnoticed. Compiling this list, I found myself asking why people dub us the "strawberry generation". There are so many young heroes out there who prove their mettle in their own little ways.
1. Gelyn Ong, 11
When I was 7, I doodled all over my notes. At 17, I was still doodling all over my notes. But Gelyn, at 7, held her first solo art exhibition. Talk about talent! But wait, that's not even the best part. Her art exhibition helped to raise over $90,000, all for charity!
The following year, when she was 8, she had part II of this exhibition which also raised funds for charity. And then when she was 9, she wrote and illustrated a book, The Forest Fable.
Lesson Learned: Heroes really do come in all shapes and sizes.
2. Nur Umairah Bte Mohammad Shafiq, 11
Photograph courtesy of Umairah's family
When I first heard her sing, I could not believe that such a huge voice was coming from such a little person. She first started singing at just 3 years old, when her father, who is a musician, was playing music and she just started singing along. Her entire family is musically inclined, and Umairah plays the guitar, ukelele and the piano.
Umairah has never had singing lessons, and her practice basically involves singing along to her father's music, but she's scored herself a solo performance at the upcoming SG50 event, Youth Celebrate!. This goes to show you don't actually need to pump in loads of money into lessons to pursue your talents, and practice really goes a long way!
Lesson Learned: Go after your passion! Umairah's blessed in that she discovered hers early, but it's never too late. Between money and passion, the latter's definitely the greater driving force of life.
3. Joel Lee, 17
So he has autism, but we hear he's always done well at school, scoring 242 points at PSLE and 7 points at O-Levels, graduating from Zhonghua Secondary School. His autism never defined who he was. He was a staff sergeant in the Boys' Brigade. He's a friend who tutored his peers in his free time. He's a good student. He's a pianist.
You're not defined by your shortcomings. You have complete control over everything in your life. Joel is the perfect example of that.
Lesson Learned: There were factors beyond his control – he didn't want autism and we're pretty certain he wouldn't want to have the occasional outbursts if he could. Yet, he reins control over other aspects of his life and look at where he is now. If this doesn't inspire you to take action and put your life together, I don't know what will.
4. Yip Pin Xiu, 24
Do you remember your sweet sixteen? Pin Xiu probably does – the then-Bendemeer Secondary student was busy winning a gold medal in the 2008 Summer Paralympics. She remembers her time at Bendemeer Secondary well, when her PE teacher encouraged her to join classes despite her muscular dystrophy.
Pin Xiu is a remarkable swimmer who spent countless hours in training, which paid off handsomely. And as an athlete, that's what matters: to keep pushing yourself, and to have a nurturing environment filled with people who believe in you and encourage you to be better than the person you were yesterday.
Lesson Learned: You can achieve whatever you set your mind to. Mind over matter, y'all.
5. Vesley Koh, 17
Photograph courtesy of Vesley Koh
Chancing upon a video titled "dubstep beatbox", Vesley took an interest to beatbox, and that interest has blossomed into a deep passion. The art of making music without any instruments intrigued him, and before he knew it, Vesley was doing performances! His first performance was a very interesting one, because his father dared him to borrow a microphone to beatbox at Club Med Guilin.
After performing a short set, Vesley was invited to do a night performance by Club Med. How awesome is that for a first performance? We also heard that Vesley's going to be beatboxing at Youth Celebrate!, to an audience of more than 50,000 people. Besides formal performances, Vesley does street performances to publicise beatboxing as an art, and earns a little cash while he's at it. If you see him at one of his performances, do say hi!
Lesson Learned: You never know where your passion lies until you've tried it. Don't ever think that "that cool thing is too difficult for me to do" and just try it! You never know where that'll take you.
6. Theresa Thang, 22
At 13, most of us were probably worrying about fitting in at school, making new friends, or doing homework. Theresa, however, was fighting a massive battle with brain cancer. Near the end of her treatment, the Make-A-Wish foundation in Singapore brought her and her friends and family on an exclusive trip to the zoo, complete with photos with orang utans and white tigers. They even gifted her with two frogs after she expressed a desire to keep them as pets.
Now, having beaten cancer, she's studying veterinary science in Australia, and wants to join the Make-A-Wish foundation and become a wish granter herself! She says that she'd like to be a source of positivity to children and let them know that "it's not over yet".
Lesson Learned: Whatever your difficulty is, know that it's not over, and that it can get better.
7. Lavanya Prakash, 14
Lavanya blogs about her nature and wildlife expeditions at My Nature Experiences since she was 12, and her goal is to reconnect children with nature. Lavanya has been actively giving nature a voice through her blog, and has even been a speaker at TEDx Singapore!
Lesson Learned: Put that phone down, the Internet will still be there when you get back. Go ahead and nestle yourself in the loving arms of Mother Nature once in a while, you'll love it! Just ask Lavanya.
8. Jonathan Ng, 22
At 14-15, Jonathan was the epitome of "youth at risk". Smoking 3 packs of cigarettes a day and committing petty theft were only two of his many vices. This was, in some way, an escape from what was happening at home – his mother had been diagnosed with depression, and subsequently, multiple cancers. He was close to his mother, who let him indulge in magic tricks, his only hobby. Having to deal with her impending passing was a lot for him to handle.
His turning point came when he spoke to a counsellor, who encouraged him to volunteer at a community club, which he did. Eventually, he came clean to his mother about how he had been living his life, which she accepted with joy because he was so remorseful. Since then, he's resolved to not disappoint his mother and live his life with dignity and character.
His story has inspired his entire family to take part in community service, as well as many others around him.
Lesson Learned: From a "troubled teenager" to a compassionate magician and youth volunteer, Jonathan's story tells us that it's never really too late to make a change.
9. Gregory Ong, 15
A handcyclist with cerebral palsy, Gregory has dreams of representing Singapore at the Paralympics one day. He trains very hard and has improved tremendously since he first started handcycling – we're talking about from finding it difficult to go 1.6km to making 12-13km with ease. He's won a bronze medal in handcycling already, and he's only going to get better from there.
He's also taking horse-riding lessons, which is more than I can say for myself.
Lesson Learned: Baby steps are as good as any, and determination can get you anywhere, regardless of your situation.
10. Trevis Tang, 15
Trevis makes it a point to encourage his classmates to focus during class. He's even formed a small study group to help each other out! During CCA (Dance), he also encourages his friends to persevere despite strenuous training, taking note of those who have trouble keeping up and then motivating to them individually.
Every school has a few, right? The one who helps everyone "behind the scenes" and motivates everyone around him to do better. Too many people these days are caught up in their own worries and keeping their own heads above water, then there's Trevis, who's giving out life jackets.
Lesson Learned: Making a difference doesn't have to involve mega noble contributions. While his story isn't as dramatic as everyone else's on the list, Trevis is the unsung hero who helps everyone out in small but significant ways. Remember to thank the Trevis in your life!
11. Audric Ping, 20
At the tender age of 14, Audric lost his mother and his grandmother to illness, which left him lost as both women had been strong support pillars in his life. But since then, he has pulled himself together. In that very year, Audric started volunteering karate lessons at four schools, as he had been learning karate since he was 9.
After learning about the New Delhi gang-rape, he also volunteered to give self-defence classes to women, organised by the Singapore Karate Federation. Furthermore, he and his schoolmates actively volunteer at the Marsiling Civil Circle and the Bishan Home for the Intellectually Disabled.
Lesson Learned: You don't need to be special to make a difference. You can just do it. In Audric's words, "You don't need to be rich with resources to be giving (and) to be contributing… I am just an ordinary person (and) I, too, can contribute." And he indeed has.
About Youth Celebrate!
In celebration of SG50, Youth Celebrate! showcases the vitality of our local youths. Singaporean students are proving their mettle in all areas, and it's high time we gave them some recognition.
Co-organised by MOE and MCCY, Youth Celebrate! will be held at the Sports Hub on 26 July 2015 (Sunday), and is the biggest showcase of young talent ever organised by MOE, as well as the first time the new National Stadium will be hosting a joint sports and arts event comprising of over 53,000 people!
Prepare to be wowed even further by the many talented youths we have in Singapore as they present exciting performances and attempts at breaking Singapore Records.
When: 26 July 2015
Where: National Stadium
---
This post was brought to you by the Ministry of Education.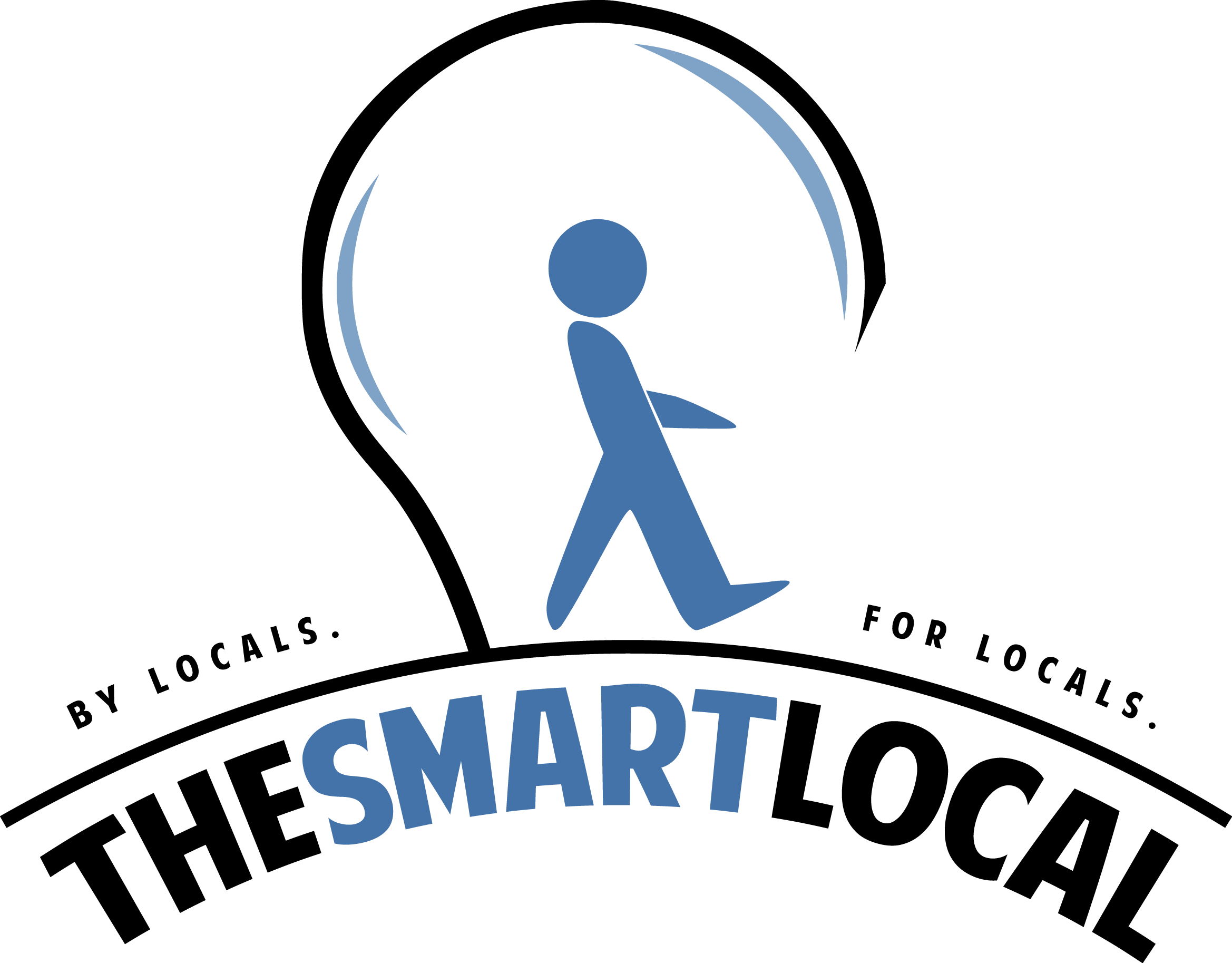 Drop us your email so you won't miss the latest news.