Satisfy your nasi lemak cravings in Klang Valley
Nasi lemak, literally translated to 'fat rice' (Bahasa Malaysia, go figure) is one of the must-try dishes whenever you are in Kuala Lumpur or around the Klang Valley for that matter. The dish typically consists of fragrant rice cooked in coconut milk, crunchy peanuts and ikan bilis (anchovies), cooling cucumbers, a savoury hard-boiled egg, and a healthy dose of sambal (that can taste anything from sweet to savoury to extra spicy) to give the meal that extra kick it deserves.
The best thing about nasi lemak is its versatility; you can have it at any time during the day, sometimes even multiple times a day. From breakfast to supper and even post-drinking sessions, nasi lemak is the only meal in Malaysia that all Malaysians love; yet deny loving in the first place.
Here are some of the MUST-have nasi lemak dishes around the Klang Valley (we are in no way responsible for the salivation that will occur after reading this article).
1. Nasi Lemak Village Park
Voted as the Best Ayam Goreng by Blogger's Choice in 2011 as well as Time Out KL Food Awards 2014, Village Park is no stranger when it comes to its signature dish that just keeps people coming back for more: nasi lemak.
Village Park was started by a Chinese-Muslim husband and wife duo that has grown to be one of the most sought after places to grab a delicious plate of nasi lemak. Many locals near and far pledge allegiance to Village Park, declaring it to be the best Nasi Lemak in KL (don't take their word for it, read the rest of the article first!).
What makes Village Park different from the rest is their ayam goreng (fried chicken). Cooked to perfection every time, no plate of nasi lemak is finished until you top it up with a juicy, tender, and greasy helping of ayam goreng. Their sambal isn't as spicy as you would expect, but it still works pretty well together with the dish, making sure not to be too overpowering.
Located in the business district of Damansara Utama, Village Park definitely adds to the daily struggle of finding a car park around the area, especially during lunch and dinner hours. Be sure to head there early to beat the crowd for a coveted spot that is considered more precious than a federal title to your name like Tan Sri or Datuk (basically being knighted in the UK).
Address: 5, Jalan SS 21/37, Damansara Utama, 47400 Petaling Jaya, Selangor, Malaysia
2. Nasi Lemak Medan Selera 223
There have been claims over the years that eating nasi lemak through a packet is so much better compared to when it's served on a plate because you can just taste its authenticity (didn't know that was possible!). With that being said, the nasi lemak sold at Medan Selera 223 will blow you away with not one, but two different nasi lemak stalls.
Both stalls, Suri and Yati boast similar yet dissimilar types of nasi lemak, depending on your preference.
In the red corner, we have Nasi Lemak Panas Yati whose sambal pedas (spicy sambal) really packs a punch. It also comes with a hard-boiled egg sliced in half and a healthy dosage of fragranced rice with coconut milk.
In the blue corner, we have Nasi Lemak Panas Suri whose sambal is as mean as a basket full of puppies but makes up for it with its delicious and fluffy rice, ensuring you get a balanced meal (not like nasi lemak is much of a balanced meal in the first place).
The best part about both stalls is their consistency and efficiency when it comes to putting out a hot packet of nasi lemak all-night long, time and time again. They are open throughout the night so if you plan on coming here for supper or after knocking back a few pints with your friends, expect Medan Selera 223 to always be packed, no matter what time it is.
Address: Medan Selera 223, Jalan 223, Petaling Jaya, Selangor
3. Nasi Lemak Bumbung
Known amongst the locals as nasi lemak babi (there's actually no pork in the dish; it's only called that because of a bak kut teh stall right behind it), Nasi Lemak Bumbung is another famous stall located in the heart of PJ known for its quick service with a smile and delicious ayam goreng which goes really well with the nasi lemak.
Expect the dish to come in a matter of minutes with steam still rising and the ingredients piping hot. Some might say Nasi Lemak Bumbung is another representation of Village Park but what makes the difference between the two is the sambal provided. Expect the sambal from Nasi Lemak Bumbung to not only fill the empty void in your life with spice, but also make you down your drink in one huge gulp.
Nasi Lemak Bumbung is another popular stall that is open throughout the night so even if you are planning to come here for supper or for a super early breakfast, rest assured they will be open.
Address: Jalan 21/11b, Sea Park, 46300 Petaling Jaya, Selangor, Malaysia
4. Nasi Lemak Famous
When it comes to Bangsar, many would say it's been through plenty of phases throughout the years. Bangsar has transformed from a quaint and inconspicuous residential area to streets filled with local watering holes, cafés galore, a hub for art and culture, and ultimately, the home of Nasi Lemak Famous.
Nasi Lemak Famous is one of the few remaining landmarks of Bangsar from the old days, reminding everyone that old and new can coexist. Nestled deep within the Bangsar Selera Food Court, Nasi Lemak Famous is here to stay for the foreseeable future.
What makes this nasi lemak different is the abundant amount of side dishes you have at your disposal waiting to clog your arteries in a moment's notice. With the likes of fresh cockles, beef rendang, fried tempeh, various fried fishes, and so much more, Nasi Lemak Famous deserves the undisputed title of best nasi lemak in Bangsar.
Address: Bangsar Selera Food Court, Jalan Telawi 1, Kuala Lumpur, 59100, Malaysia
5. San Peng Nasi Lemak*
Having been in business for over 30 years, it is no wonder San Peng Nasi Lemak holds the title of being one of the most popular food stalls in Jalan Pudu, which is in the heart of KL. Seeing as it is a non-halal establishment, San Peng would normally garner plenty of Chinese customers, due to the heavy usage of pork in its nasi lemak.
San Peng normally starts around 8pm until 2am which isn't a lot of time; especially when there is always along line from the moment it opens until its last call.
The uniqueness of San Peng is because of its various pork meats like luncheon meat, lup cheong (Taiwanese sausage), pork curry, and such. Although Chinese-style nasi lemak focuses more on being savoury rather than spicy, San Peng manages to infuse both sambal and curry together to give a spicy and savoury taste with every bite you take.
Address: Jalan Baiduri, Off Jalan San Peng, Pudu 52100, Kuala Lumpur
6. Nasi Lemak Sentul*
Located right in front of a vegetarian restaurant, you will notice plenty of their customers casting longing glances the moment they catch a whiff of what's cooking.
Nasi Lemak Sentul is another non-halal stall that caters to a wide-array of customers who have a penchant for high-cholesterol consumption, clogged arteries, and heart attacks.
The most famous dish to have with your nasi lemak would definitely have to be their curry spare ribs; if you thought having ribs alone was already good enough, think again! There is also a variety of other sumptuous dishes to have like prawn sambal, sambal sotong (cuttlefish), curry chicken, and pork sausages to name a few.
Although business doesn't start until 6pm, be prepared to wait a really long time just to get your order taken as people who visit here take their nasi lemak rather seriously.
Address: Jalan Sentul Ria 1, Sentul 5100, Kuala Lumpur
7. Nasi Lemak Peel Road
Being in the nasi lemak game for more than 40 years, Nasi Lemak Peel Road in Cheras sure knows how to keep their customers coming back and wanting more.
What stands out for Nasi Lemak Peel Road are the hosts of different dishes which you can add together with your nasi lemak. You are even given an option of two different sambals to choose from, one of which is less spicy compared to the other for people who can't take the heat (weakling *cough* *cough*).
Their well-renowned wild boar curry is the absolute deal-clincher for a perfect nasi lemak dish as the tender meat complements the curry while the sambal and fragrant rice plays an overly-complicated piece on your tastebuds which can make even the likes of Mozart jealous.
Other dishes which works just as well as wild boar curry include chicken curry, mutton curry, sambal kerang (cockles), and sambal sotong to name a few. This is one nasi lemak stall you definitely wouldn't want to miss out on.
Address: 96, Jalan Peel, Cheras 50400, Kuala Lumpur
8. Nasi Lemak Tanglin
You might have heard of Nasi Lemak Tanglin when it was aired recently on Food Wars Asia, hosted by Michele Lean. They were up against Village Park Nasi Lemak for the coveted title of 'Best Nasi Lemak' in Malaysia.
And the winner was… *drumroll*
Nasi Lemak Tanglin!
Known as the crème de la crème of nasi lemak in and around the Klang Valley (in this author's eyes), Nasi Lemak Tanglin has been in business since 1948, steadily building a reputation that cannot be matched anywhere else.
They are ideally located opposite Tanglin Clinic, where plenty of their regular customers go for check-ups regarding high-cholesterol levels after every meal. Most regulars have been coming here for years, proclaiming it to be the best nasi lemak around, and they are not wrong.
Although the portions of rice here are miniscule compared to everywhere else, Nasi Lemak Tanglin makes up for that with plenty of flavour and spice. Their sambal in particular runs out pretty quickly as most customers would ask for more as it is not only sweet and spicy but oh-so savoury as well.
Their most notable dishes to have with nasi lemak would have to be liver, sambal sotong, and beef rendang. When eaten altogether, it creates an amalgamation of flavours which just can't be found or created anywhere else.
They are open daily from 7am until noon but be sure to get here early as the queue will get pretty long once they are ready to serve. Not to worry, it will all be worth the wait.
Address: Gerai No 6, Kompleks Makan Tanglin, Jalan Cendrasari, KL City Centre, 50480 Kuala Lumpur
Prepare your stomachs
We apologise for any excessive salivating and stomach-churning you have endured while reading this article. If you have any more stalls with delicious nasi lemak that we have missed out, drop us a comment below and let us know!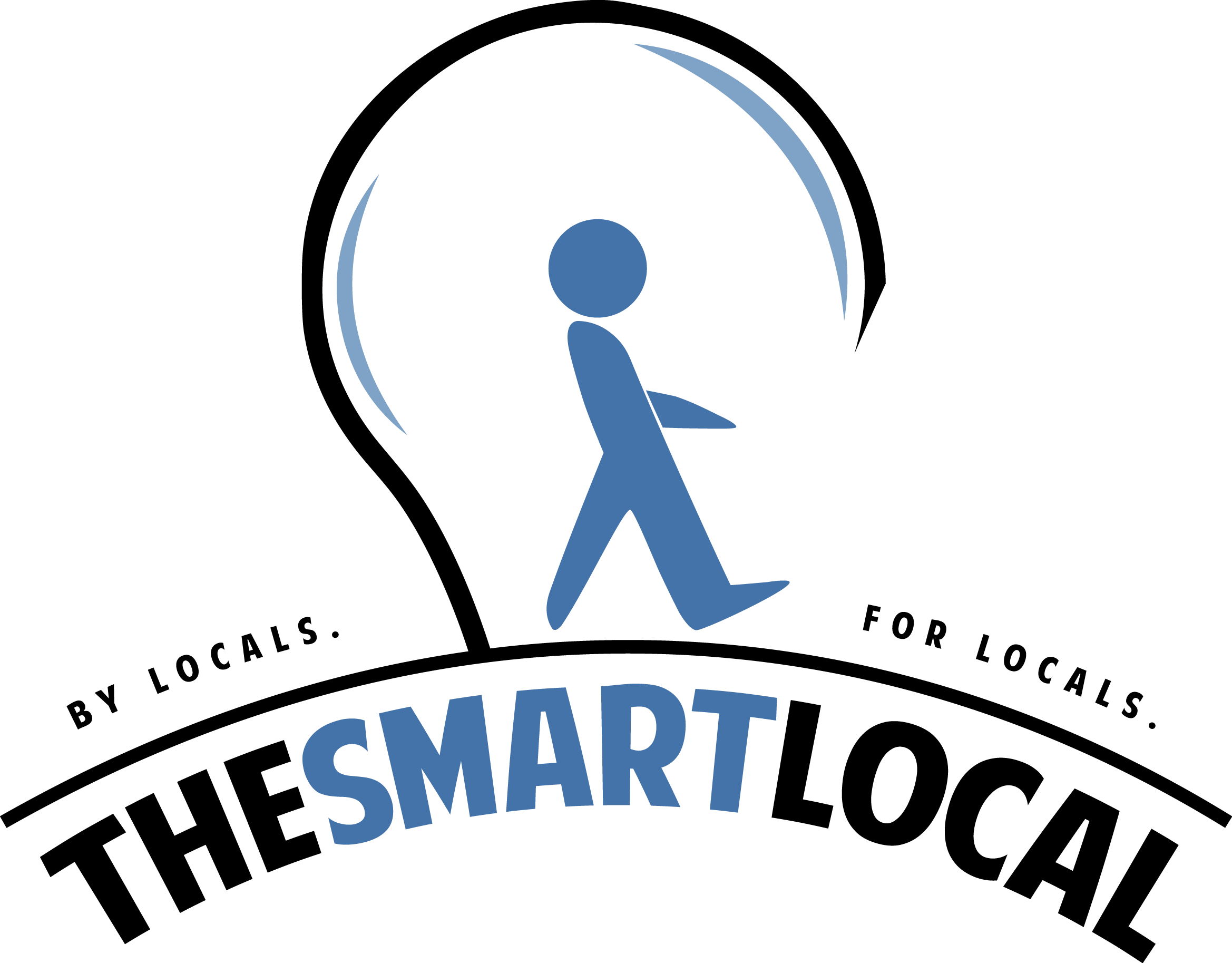 Drop us your email so you won't miss the latest news.