Singapore's best nature walk spots
---
With the increasing popularity of Instagrammers taking scenic shots at MacRitchie Reservoir Park and Macritchie's Treetop Walk, Singaporeans are just starting to discover the little patches of wilderness hidden within our tiny city.
From the basics like MacRitchie Reservoir Park to an abandoned reservoir near Telok Blangah, you won't have to dream about travel Instagram pages after you're done with this article. Here are 8 nature walks that transport you out of Singapore's concrete jungle, and into our glorious wilderness:
---
Beginner trails (Flat terrain)
---
1. Find a slice of New Zealand at Kranji Marshes
---
For most of us, Kranji MRT is where we go when we want to take a bus into JB, but look for Berth 3 at Kranji MRT and you'll find an express bus to Kranji Marshes. As an enclave for diverse flora and fauna, you're going to be sent into our local version of Alice in Wonderland.
This super Instagrammable floating platform is only accessible by guided tour, and leads to Turut Woods. Standing on the pontoon will definitely give you the sense of open space and freedom you can't get anywhere else in our concrete jungle.
The tree sculptures arch over to give those fairytale vibes, and with rock paths like that, you're bound to get a little light on your feet and skip around like Snow White in her forest a little. It's a great spot for the gram, too:
The 10.65m Raptor Tower gets you a bird's eye view of the whole Kranji Marshland, and if you're lucky, you'll get to spot raptor birds from November to March, as well as migratory species like the Black Baza and Japanese Sparrowhawk.
Source @natural_photos_ever
Source @petyuyoko
Find out about our experience at Kranji Marshes here and sign up for a guided walk here.
Note: Visitors who don't register will be turned away, and only 20 participants will be selected via balloting to minimise disturbance to the wildlife.
Difficulty: Easy (2 hours)
---
2. Go on an easy stroll along Berlayer Creek and Bukit Chermin Trail
---
Source @pohcrastinator
This atas-sounding trail isn't just home to 40% of endangered and vulnerable plant species in Singapore – it connects the Southern Ridges to Labrador Nature Reserve and the Southern Waterfront.
You get to see 6 different habitats as well – the mudflats, mangroves, coastal forest, rocky shore, parkland, and Adinandra belukar (forest on degraded land) will pique your curiosity about just how much wildlife there is in Singapore. You can spot up to 60 bird species, 19 fish species, and 14 true mangrove plant species here!
Berlayer Creek is located near Labrador Park MRT station, and is one of the more accessible walks, and is also wheelchair friendly.
Difficulty: Easy (1 hour)
---
3. See wild dolphins if you're lucky @ Sisters' Island
---
Within Singapore's waters hide wildlife that the average local probably hasn't seen in his or her life. When the moon pulls the waters down to 0.4m, we get a glimpse into what life is like for our marine life in Singapore's first ever marine park.
Sisters' Island, together with the Southern Islands, are high-biodiversity areas and house 32% of the global total species of hard corals, so you can expect to see much more than the regular East Coast Park.
Get to see rare species of seahorses, endangered giant clams, starfish, anemone shrimps, and even wild dolphins!
We even have a coral garden here!
Guided walks are available free of charge, and are limited to 15-45 people per slot to minimise disruption to the environment. Book your slot here.
Difficulty: Easy (2 hours)
---
4. Take romantic night strolls at Changi Point Coastal Walk
---
Source @rbayy
Nothing screams nature like Changi. Besides the extensive greenery in the general vicinity, Changi East Boardwalk hides quiet corners that people hardly go to. Get the best of Changi here at any time of day – it's one of the rare parks to be open 24/7. Embark on the creek walk, beach walk, sailing point walk, cliff walk, kelong walk, and sunset walk.
Source @matt.b.r
By far the safest walk on this list, you won't be stranded when you're tired and hungry. Drop by Changi Sailing Club on the Sailing Point walk, or grab a quick snack at Coachman Inn Restaurant by the shore.
When you're done, finish up the walk a stunning view along the Kelong walk. We recommend going at around 6pm for the sickest sunset shots.
Source @smilewithjeryl
Difficulty: Easy (45 min)
---
Intermediate trails (Flat + uneven terrain)
---
5. Get a fresh look at the newly opened Chestnut Nature Park South
---
Source @intanina 
Source @hikethedream 
Located at the skirts of the Central Catchment Nature Reserve, Chestnut Nature Park South only opened its doors in 2016. It's the first nature park to boast separate trails for hiking and mountain biking, and its 2.1km hiking trail is packed with untouched, scenic views.
Source @fkaipeng
You'll find globally-endangered birds and native trees as well. There aren't paved roads, only dirt tracks, so wear comfortable shoes and be ready to get up close and personal with bugs, mud and the occasional giant centipede.
Difficulty: Easy – Moderate (40 mins)
---
6. Take a serene walk at MacRitchie Reservoir Park
---
Enough of the Treetop Walk at MacRitchie – Instagram has seen enough of that. Take MacRitchie's boardwalk instead. It's quieter, muddier, and the backdrop is one you can stare at for hours on end.
Source @darylaiden
There are leisure walks suitable for kids and senior citizens, all the way up to hardcore 9.5km hikes that'll get you a serious workout.
We recommend the Chemperai trail (4.8km), or Petai Trail (3km) for an easy stroll around the reservoir. For the more adventurous bunch, take the 11km trail (marked in yellow). If you want the lowdown of the flora and fauna, we recommend signing up for a free guided walk here.
Source @bearfangs
While you're on your walk, we recommend packing a picnic to re-energise your tired self – there will be plenty of time and space to walk off your full meal. You can also kayak, fish, and wade through a submerged boardwalk to cool your tired feet off.
Note: Don't feed the wildlife, bring dogs, or fish outside the non-designated areas. The golf route is also closed till April 2017, so instead of completing the loop, you'll have to U-turn and go back the way you came.
Difficulty: Easy – Moderate (2-3 hours)
---
7. Bingewalk the Northeast's best nature spots in 4 hours
---
Source @weikuan_tay
Discovering Punggol's nature has never been this complete. The Northern Eastern Riverine Loop covers Sengkang Floating Wetland, Sengkang Riverside Park, and Lorong Halus Wetland, so you can binge walk the entire perimeter of the Northeast's best nature spots.
Previously a landfill, Lorong Halus is now a wetland covering 18 football fields. Fun fact: the cattails in the area absorb harmful substances, and naturally clean the wetland. You can potentially spot swimming monitor lizards too, so take those zoom lenses along when you visit.
Source @fumiakira
Sengkang Riverside Park collects and filters rainwater naturally with its aquatic plants, and allows you to walk right up to the edge of the ponds and the mangroves to really become one with nature. There are fruit trees found all around the park, from the usual mangosteen, pomelo, and starfruit, to the exotic Pond Apple, Sweetsop, and Custard Apple.
Source @xjosephtbr
Next to Sengkang Riverside Park is Sengkang Floating Wetland. Stare at it long enough and you'll realise it's no normal piece of land in the middle of the water – unlike islands that are rooted to the ground, this floating wetland floats!
Difficulty: Easy – Moderate (3 – 4 hours)
---
Most adventurous trails (Off-road + unmapped locations)
---
8. Creep yourself out at abandoned Keppel Hill Reservoir
---
Source @sshebreathes
When it was rediscovered in 2014, this forgotten reservoir was believed to have existed from as early as 1905. Two drowning incidents were reported here – one in 1936 and another in 1948, but as of 2000, there was no trace of this reservoir on local maps. Despite being forgotten by the world, the reservoir stands, an eclectic mix of nature and creepy.
We don't recommend swimming here, even though there's an old diving board, bathing area, and concrete steps, but there is a narrow path you can take that will bring you to the other side. There aren't any marked trails, and a free-and-easy trek takes approximately an hour. Keep Google Maps by your side, and you won't get too lost.
Difficulty: Moderate – Difficult (1 hour)
---
**Bonus**: Uncover forgotten Sungei Pandan
---
Take a kampong-style laidback stroll at the reservoir that's as old as Singapore – Pandan Reservoir. The super quiet vibes make for a great HTHT spot for the westies, but we won't recommend visiting mid-day – there's no shade around at all.
The mouth of Sungei Pandan used to lead into a massive mangrove forest, but today, it exists as a thin strip hanging by the Pandan Reservoir and Jalan Buroh shoreline. Most of the mangroves in this area were cut down for their valuable 'bakau' wood, or cleared for development.
For the more adventurous, water-savvy of us, you can kayak through the Pandan mangroves for a tranquil drift through the forest.
Book your kayak trip here.
If you prefer to keep yourself dry, there are other photogenic spots to discover in the area:
This run-down wooden kampong hut is something you'd expect to find in Pulau Ubin, but surprise, it's located by Jalan Buroh where it crosses the Pandan River. It used to be part of a larger kampong that was the most productive local prawn farm back in the day. And while its glory days are long past, the owners choose to keep their sea folk kampong vibes alive, bringing visitors out on their boats for fishing trips for $80/person per day.
Here's where to find them:
Difficulty: Easy (1 hour)
---
Soaking in Singapore's wilderness
---
Most of us know the value of leading a healthy lifestyle, but a mundane walk or run in the same neighbourhood three times a week gets pretty boring. Our very own local wilderness is the perfect excuse to get that workout motivation going, to breathe fresh air, and just to spend some time out of the concrete jungle.
---
Get rewarded for exercising
---
This new year, AIA Singapore is bringing more rewards to their AIA Vitality members for staying active! Anything from yoga sessions to walks can be exchanged for weekly vouchers.Their all-rounded wellness programme helps members take charge of their health. An afternoon spent completing MacRitchie's Chemperai and Perai Trails will cover 7.8km (~9,500 steps), gaining 50 AIA Vitality points, while completing MacRitchie's Blue Trail (10.3km; ~13,500 steps) gets you 100 AIA Vitality points.
Clock in those steps on your walks and runs and you'll be eligible for Cold Storage, Starbucks, or Uber vouchers every week! Members are also entitled to discounts if they buy selected fitness devices or Under Armour apparel.
AIA Vitality members can keep track and redeem freebies by downloading the AIA Vitality Weekly Challenge mobile app on the Apple's App Store or on Google Play.
Also check out these hiking and exercise trails:
---
This post was brought to you by AIA Singapore.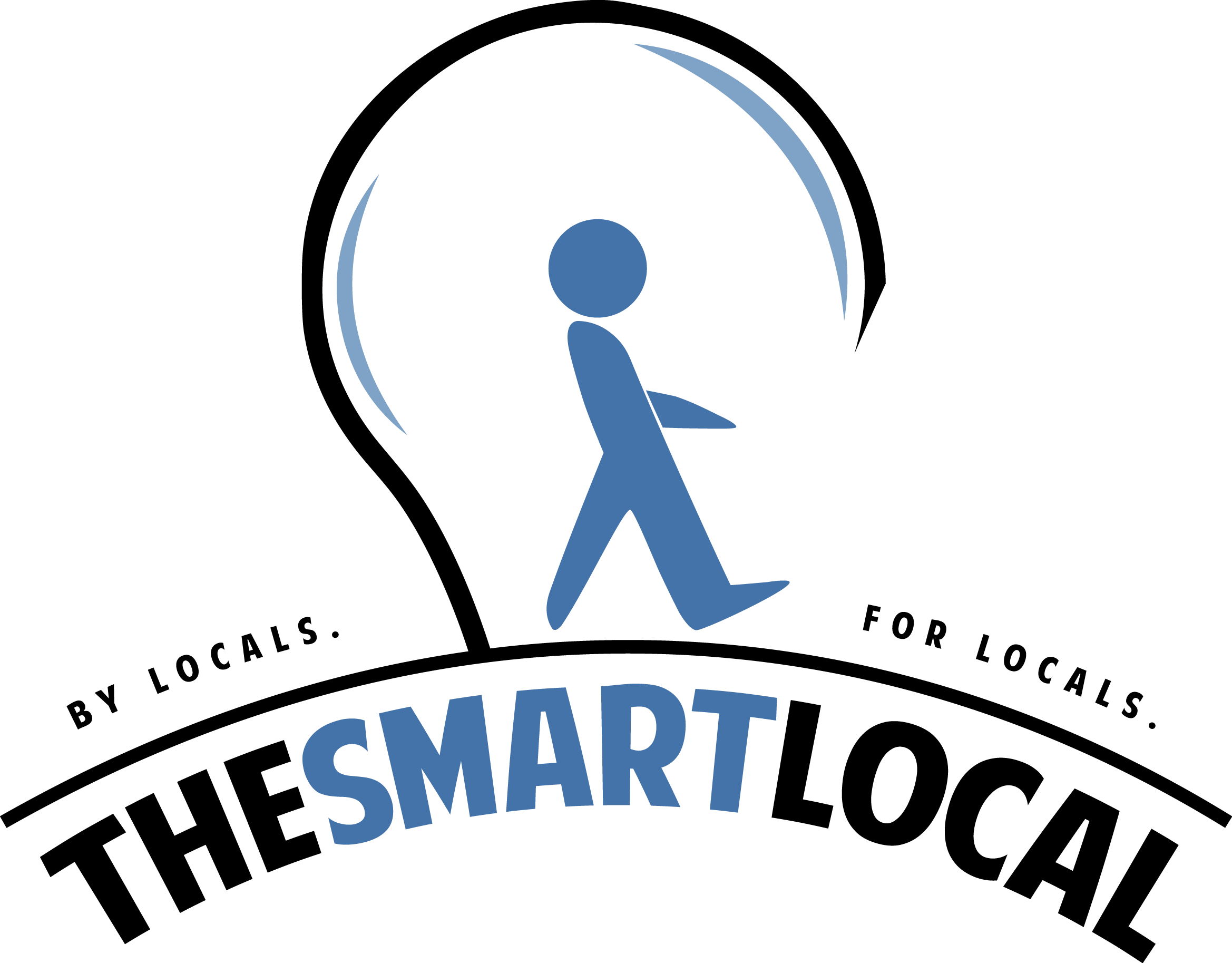 Drop us your email so you won't miss the latest news.