Sing your hearts out with cheap karaoke
Adapted from source
The cool thing about karaoke sessions is that we don't take the singing too seriously. We'll never forget the unfortunate incidents where we messed up the lyrics to iconic songs, and the times we tried to keep up with Eminem's raps. It's such shared moments of embarrassment that strengthen familial and friendship bonds, and provide some lighthearted fun amidst the daily stresses of life.
If you need ideas for a get-together with your loved ones, look no further than a crazy singing marathon. From cute cat-themed KTV rooms to sleek classy ones, here's a list of the cheapest karaoke places. And don't worry, none of these are lupsup!
1. Manekineko
This 'fortune cat' KTV is gaining popularity for its Karaoke-plus-buffet package, which covers a 3-hour karaoke session, and an international buffet spread (For lunch, $15++ on weekdays, $25++ on weekends. For dinner, $35++ from Mon to Thu & Sun, $45++ for Fri & Sat).
Also included in the deal are free-flow drinks to soothe your parched throats from all that singing and screaming, as well as complimentary snacks and soft serve ice-cream.
Note: This buffet is only offered at Manekineko's Orchard Cineleisure outlet, available daily between 11am to 3pm (lunch), and 6pm to 10pm (dinner).
Manekineko's rooms are easily the brightest and most attractive KTV rooms around, with that unmistakable cat mascot adorning the walls. With an insanely wide collection of 150,000 songs that are constantly updated, you can be sure to belt out your favourite K-drama OSTs, the latest chart-toppers, or the best of Beyonce.
Price: From $15/pax for 2 hours
Address: Cathay Cineleisure Orchard, 8 Grange Road #08-01, Singapore 239695
For a full list of outlets, click here.
Opening Hours: 11am – 6am
Telephone: 6756 3113
Website
2. Teo Heng KTV Studio
Teo Heng is a favourite among my peers as they have one of the best song catalogues, and offer affordable prices perfect for broke students like us. Also the most family- and student-friendly KTV parlour due to the no-alcohol policy, it's perfect for cozy family gatherings where your younger cousins can join in the fun.
Be sure to make full use of their longstanding Happy Hours promotion, a 3-hour package deal that's available from Mondays to Thursdays, after 7pm. Prices could go as low as $2.20 per person with this hot deal.
Price: From $8/hour (room for 4 pax)
Address: Temasek Boulevard, #03-380 (Between Tower 3 & 4), Singapore 038983
For a full list of outlets, click here.
Opening Hours: 1pm – 1am (Mon to Thu), 1pm – 2am (Fri), 12pm – 2am (Sat / Eve of PH), 12pm – 1am (Sun)
Telephone: 6884 6266
Website
3. Voicebooth
This noraebang (Korean for 'song room') is run by a friendly Korean dude who wishes to provide patrons flexibility in karaoke session timings. Here, you pay by the number of songs you belt instead of the number of hours clocked – in coins! You're only charged $1 for every 2 songs, so hop over for a quick one if you're somehow stuck in town and need to pass time.
Designed specially for those who enjoy singing alone or as part of a duo, most of Voicebooth's rooms accommodate a maximum of two each. However, their largest room can accommodate 8 to 10 people. Pop by before 6pm if you wish to enjoy the pay-per-song deal, 'cause anytime after that and you'll have to book a room at $20 per hour – though that's decently affordable too, if you were to split the cost.
If you're normally one to play your musical instruments at home for hours on end, you can do your neighbours a favour by practising here instead – because Voicebooth's karaoke system can transform from lyric screen to music score display in an instant!
Price: $1 for every 2 songs, $10 – $20 (room booking)
Address: The Cathay, 2 Handy Road, #03-14/15/16, Singapore 229233
Opening Hours: 12pm – 10pm (Mon to Thu & Sun), 12pm – 1am (Fri & Sat)
Telephone: 8112 0480
Website
4. Ten Dollar Club KTV
Ten Dollar Club KTV sure stays true to its name. Unlike many other KTVs, you just have to pay $10 per person to enjoy 3 hours of non-stop singing, no matter the day or time. With that, you're granted access to an extensive library of pop songs and free-flow drinks. You can also challenge your friends to pool at $2 per game, if you wanna take a break from singing.
Price: $10/pax for 3 hours
Address: Home team NS – JOM Club Balestier, 31 Ah Hood Road #01-05, Singapore 329979
For a full list of outlets, click here.
Opening Hours: 2pm – 1:30am
Telephone: 6252 2308 / 6252 5508
Website
5. K Star Karaoke
This KTV lounge is perfect for the busy millennial who die die cannot make it for karaoke on weekdays. Their weekend bookings can go as low as $2 per person for an hour, making it one of the cheapest in Singapore. Many of their customers have sung praises about the friendly service and impressive sound system here.
Their super efficient karaoke system lets you view all the songs of an artiste by simply tapping on a button beside his or her name – a feature not commonly found in most KTVs. Plus, K Star Karaoke is a mere 5-minute walk from Beauty World MRT, so you can indulge in scrumptious eats at Beauty World Centre to end off your singing session on an even sweeter note.
Price: From $6/hour (4 pax)
Address: 20 Toh Yi Drive, #03-03 Bukit Timah CC, Singapore 596596
Opening Hours: 1pm – 12am
Telephone: 6469 9989
Website
6. Tang Music Box
Tang Music Box's biggest draw is certainly their concept minimart. Offering a wide array of munchies – even Japanese snacks – we're not sure if we'd end up snacking more than singing. You're also entitled to a free drink if you book a 2 hour-session, and an additional snack should you opt for 3 hours. To make your feel even more at home, the friendly staff will go the extra mile offer blankets if you're feeling chilly.
Although there's a "minimum spending" per room, this amount is equivalent to cash credits, which you can use to stock up on the scrumptious snacks.
Price: From $5/pax for 3 hours (Minimum spending of $40 and above, depending on room size)
Address: The Foundary, 3B River Valley Road, #02-03/04, Singapore 179021
Opening Hours: 2pm – 4am (Mon to Thu), 2pm – 6am (Fri & Sat), 1pm – 3am (Sun)
Telephone: 6338 6659 / 6338 0081
Website
7. Party World KTV
Calling all party animals and social butterflies, 'cause Party World is right up your alley. Their large rooms can easily accommodate a crowd of 60, which makes them perfect for 3-generation family gatherings or huge birthday bashes. Team TSL had our team bonding session here sometime back, and we sure had a blast!
For the constantly hungry, you'll be glad to know that besides roasted peanuts, there are more filling snacks like nuggets and crispy samosas for you to munch on.
And if you're a student, hop over to their website to get the dibs on special promotions.
Price: From $12+/pax for 2 hours (Note: price varies at different outlets)
Address: NEX Serangoon Central, 23 Serangoon Ave 2 #04-63 S(556083)
For full list of outlets, click here.
Opening Hours: 2pm – 2am daily
Telephone: 6634 3434
Website
8. Cash Studio Family Karaoke
Crooning into the mike like a diva while caressing the stand is no longer wishful thinking, all thanks to Cash Studio Family Karaoke, where you'll be upgraded from shower singer to superstar in an instant. The disco ambience amps up the party vibes, so the place doubles up as a dance floor. Go all out in channelling your inner Ariana Grande, 'cause free drinks are available to soothe your throats after all that passionate singing.
Fun fact: Lulu The Movie was filmed in here!
With 5 outlets islandwide, and one of which in town at Cuppage Plaza, Cash Studio is a great choice for cathartic after-work singing sessions.
Price: From $30++ for 3h (3 pax)
Address: Cuppage Plaza, 5 Koek Road, #B2-09 to 20, Singapore 228796
For full list of outlets, click here.
Opening Hours: 1pm – 4am
Telephone: 6533 0090
Website
9. Aviary KTV (The Chevrons)
Aviary KTV is the karaoke haven that every NSF wished they didn't have to share. Nestled in The Chevrons, a country club for full-time NSmen, this KTV is equipped with an arsenal of 60,000 songs in 15 languages. It is also open to the public, but to enjoy discounted rates, be sure to jio your army friends and get them to make a booking under their name!
Price: From $13/hour (8 pax, minimum 2 hours)
Address: 48 Boon Lay Way, Singapore 609961
Opening Hours: 5pm – 1am (Mon – Thu), 5pm – 3am (Fri & eve of PH), 2pm – 3am (Sat), 2pm – 1am (Sun & PH)
Telephone: 6668 8840 (Members can make advanced bookings)
Website
10. K-Garden Family KTV
Source
The most attractive deal at K-Garden Family KTV is their 'Sing Till U Drop' promotion, available on weekdays from 2pm to 8pm. At only $10 nett per pax, you're entitled to 6 hours of singing, plus a free drink or beer. Songs are updated weekly, so you're bound to find the latest hits that've been stuck in your head all week.
This unbelievably cheap promotion is only available till March 2017, so you'd better head down asap! As they have limited rooms, be sure to make an advanced booking to avoid disappointment.
Price: From $10 nett/pax for 6h
Address: K-Garden Family Karaoke,18 Maju Avenue, Singapore 556693
Opening hours: 2pm – 1am (Mon to Thu & Sun), 2pm – 3am (Fri & Sat)
Telephone: 6287 7256
Website
BONUS: Neway Karaoke
The next time you cross the Causeway to JB, don't ever give Neway Karaoke a miss. Located in City Square Mall, this KTV lets you fork out as little as RM18.80 for 3 hours of singing, and feasting on food from a salad buffet (available between 11am to 1pm). In case you're thinking it's an all-veggie spread, it's not! Besides salads, there are bread, hot soups, and spaghetti too.

Source: @renz.quinsay
If you're a student, head down between 1pm to 5pm to enjoy discounted rates of RM10++ ($3.18) on weekdays, and RM 15++ ($4.78) on weekends. But the shiokest deal here has gotta be FREE entry after midnight – just with the purchase of a drink per person.
Price: From RM10++
Address: Lot M5-01, Level 5, Johor Bahru City Square, 106 -108, Jalan Wong Ah Fook, 80000 Johor Bahru.
Opening Hours: 10am till late
Telephone: +607-228 1499
Website
Affordable KTVs for fun-filled group outings
Extensive song choices, good ambience and cheap rates – these are must-haves that we look out for when booking a karaoke session. Luckily, you're guaranteed of all these at the KTVs above. Then we have the perks – interesting food options that go beyond the typical kacang putih, and free-flow drinks that are always more than welcome.
If you've been frequenting the same KTV parlour for the longest time, it's time to switch things up for a whole new experience. So go on and try some in this list – you might just find yourself a new favourite!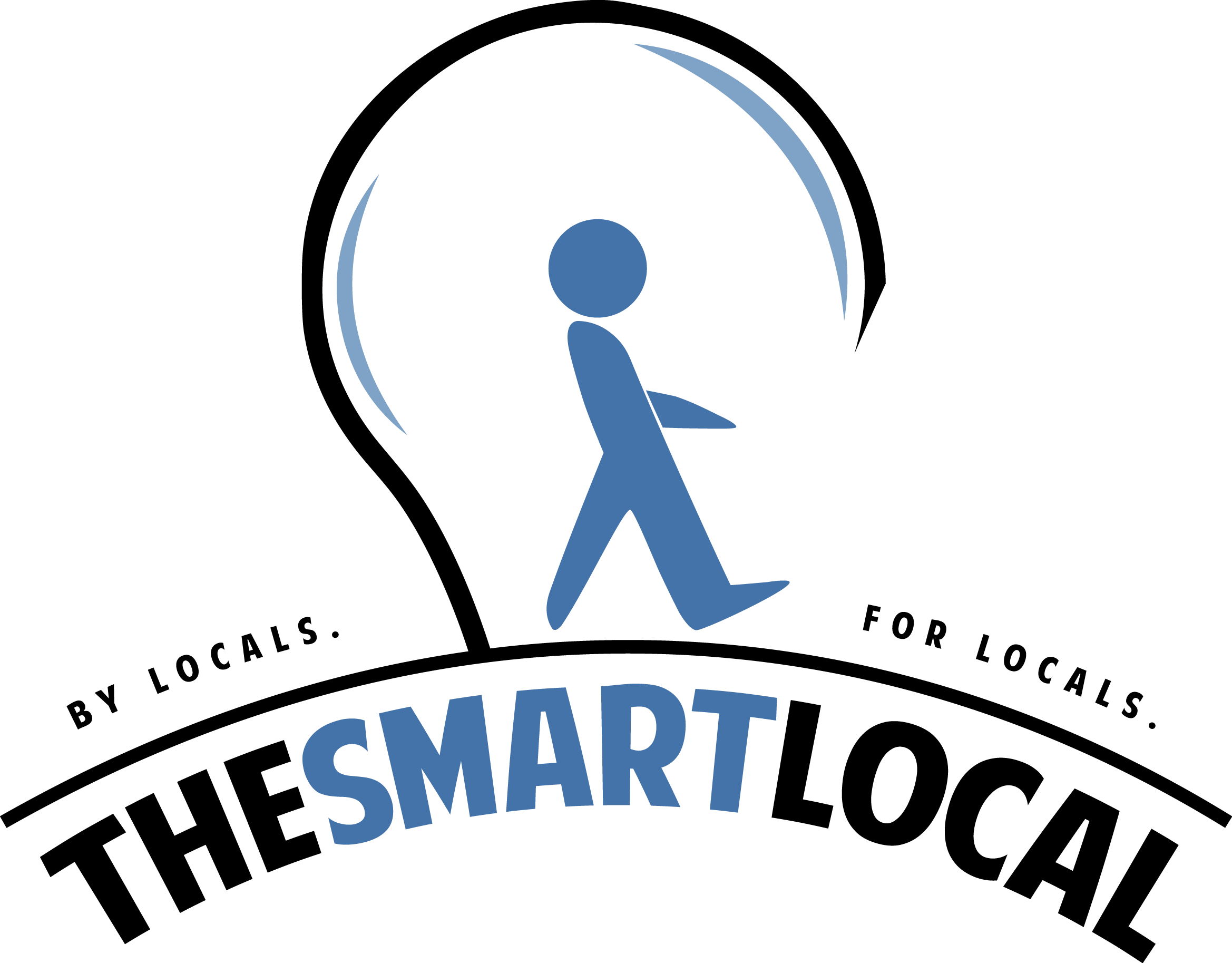 Drop us your email so you won't miss the latest news.