Budget guide to exploring London 
Adapted from Source
Despite growing up in Durham, I was truly captivated by London's quintessential streets and the gloomy clouds that mask them. Sometime in the three years that I lived there, the city quietly stole my heart and hid it. You'll probably find it sitting behind one of those classic red telephone boxes or something.
Nonetheless, London is an incredibly expensive city. In just one week, I managed to blow an entire month's budget on tourist-trap food and overpriced tickets to clubs. As a student on limited money, I had to find ways to cleverly budget – I certainly couldn't survive like that. So here are some of the hacks I've learned to cheapen the seemingly exorbitant London.
1. Get a Visitor Oyster Card for cheaper Tube rides
Source: @transportforlondon 
The London Underground, or the "Tube" is basically the British version of the MRT. Fare price goes by zones, and there are up to 9 zones. It starts with Zone 1, which is the center of London, where all the fun touristy stuff is. The higher the number, the further a zone is from Central London.
It can get pretty expensive if you're buying single journey tickets from Zone 1-3, as they cost a whopping £4.90 each way. However, if you apply for a Visitor Oyster Card before your trip, you'll only be paying £2.80 each way! The Visitor Oyster Card is different from your regular Oyster card as it gives you extra discounts on London attractions.
For example, one of the offers includes 2-for-1 entry tickets to the theatre production, "The Woman in Black." You can check out all their other deals here.
2. Pay as little as £5 for musicals – instead of £95!
Seeing a musical in London is a must. The top musicals can run for over twenty years, and they sell out most of the time too! They make for a fun-filled evening that'll have you smiling and singing into the night. Unfortunately, your smile might end up feeling rather strained, as for Matilda the Musical, they can cost up to a hefty £95. But if you're between the ages of 16-25, you have a chance of nabbing yourself a bargain £5 ticket!
To save a colossal 90 quid, you have to turn up in person at the Cambridge Theatre Box Office to buy them. There are only 16 tickets available at £5 on each performance day, so make sure you come early. The box office opens at 10am, but I'd recommend you come at least two hours earlier in order to secure yourself a ticket. Bring a blanket and some food too – two hours is quite a long time to wait in chilly London!
Important: – Tickets are sold everyday except on Mondays
– Bring ID for proof of age
– Only one ticket is allowed per person
Matilda the Musical
Address: Cambridge Theatre Box Office, Earlham Street, London, WC2H 9HU, UK
Opening Hours: Mon – Sat: 10am – until shortly after the start of evening show | Closed on Sundays
Note: Matilda isn't the only musical that has cheaper tickets, so check out this website for other musical ticket bargains!
3. Bus 11 – a budget hop on and off bus tour agencies don't want you to know about
Adapted from: @featurefotos
While a hop-on-hop-off bus tour will set you back £25 per person, a trip on the budget-friendly number 11 bus will cost only £1.50 with your Visitor Oyster Card!
It takes you to all the spots that the hop-on-hop-off bus tour would, so you'll be able to see various landmarks of London such as the Big Ben, Houses of Parliament and the Royal Courts of Justice.
Even if you do get off the bus to take some pictures, the Visitor Oyster card has a price cap of £6.60 if you travel between Zones 1 and Zones 2. This means that although you have to pay another £1.50 to get on again, once you've reached the £6.60 price cap, you won't be charged further – thus saving yourself at least £18.40. Nice.
4. Grab your free Metro newspaper – it's got Mcdonalds Vouchers inside!
Source: @Jordon_Cox
The Metro is one of the UK's largest tabloid newspapers, and it's handed out for free on weekdays in underground stations across London. If you ride the Tube, you'll definitely see a couple lying around on the seats.
Don't brush it off as just a boring old newspaper, though! They often have McDonalds vouchers hidden within, meaning you can satisfy that good old Macs craving for just £1.99.
5. A rare FOC public toilet is hidden at King's Cross Station
Adapted from Source
In London, there are barely any free toilets, meaning you have to pay to wee. Because most of our shopping areas are outdoors, we don't have any nice clean mall toilets like Singapore does. The ones you find will be those weird-looking toilet cubes plonked in the middle of the street. Let's be honest – they're dingy, and kind of gross. Plus, they cost 20p.
So here's a trick: if you're anywhere near King's Cross Station, there's a fancy first-class toilet in the Virgin Trains Lounge. Just take a lift up to the lounge, and head straight to the toilets – anyone can go in!
If you're not anywhere near King's Cross, here's a map of all the public toilets in London you can get in for free. Don't worry, we've got yo back.
Virgin Trains First Class Lounge
Address: Euston Road, King's Cross, London, N1 9AL, UK
Opening Hours: Mon – Fri: 7am – 9:25pm | Sat: 8am – 8:15pm | Sun: 9am – 8:15pm
6. Citymapper is the number 1 app you need to install
Adapted from: @tag_school
When I first arrived in London, I relied on Google Maps to get me through the day. However, my street-smart friend introduced me to Citymapper, and I never looked back.
While Google Maps has many of the features Citymapper has, it doesn't tell you how much your journey is going to cost you. Citymapper on the other hand calculates your journey to the last penny, which'll allow you to choose the cheapest journey and stay within your budget.
Google Maps vs CityMapper
But how much will it cost, Google Maps? (top)
They even throw in the wacky option of jetpack and catapult sometimes. I'm serious.
7. Museum-hop without spending a penny
If you haven't visited the museums in London, you haven't truly visited London. Good news: entrance to most museums are free. You'll be able to lap up the historical offerings without spending a penny. Some of my favourite museums are the British Museum, Science Museum, Natural History Museum, and National Gallery!
You'll find yourself immersed in British culture and history, unable to pull away. It's easy to spend days in these museums, especially the British Museum. So bring snacks, because you won't want to leave for a food fix when you're so enthralled looking through the huge selection of exhibits.
8. Check out free events and festivals
Source: @southbank.london
It's never quiet in London, and that's because there is always something going on. Places I used to visit all the time included Trafalgar Square and Southbank Centre.
Trafalgar Square is the place for outdoor festivals. From the Russian Winter festival to the Chinese New Year festival, there's bound to be some event there any given weekend. They usually have lots of little stalls with the corresponding culture's food, and a big stage set up to entertain. Check out this website for upcoming events! The atmosphere is always lively, and it's usually pretty crowded so go early if you want a good view of the stage.
Southbank Centre is equally exciting, with loads of exhibitions and festivals too – take a look at this site to see what's going on. Also, make sure to visit their market with amazing food stalls! One of my favourites is Korrito, which sells Korean BBQ burritos, forming a sense-exploding combination that had me wondering if this was one of man's greatest gifts to the world.
If you're around at Christmas, Winter Wonderland is a magical event you wouldn't want to miss. They have rides, game stalls, food and cute little gifts for sale – it's the epitome of festive cheer!
9. Quality steak for only £10 at Flat Iron
Source: @kyuwon7044
Everyone knows that steak can get pretty expensive, but at Flat Iron it's yours for just the measly price of £10! It's cheap because the cut of the steak isn't the best, but the chefs cook it in such a way that it could rival higher-end steak restaurants. It even comes with a little salad.
Other restaurants I've tried include Hawksmoor and Goodman. Although their steak quality is better, they cost at least four times more than Flat Iron's. For the affordability and quality, I'd always go back to Flat Iron. They have a few branches scattered around London, so go check it out!
Note: they don't allow reservations, so it's first-come first-serve.
Soho
Address: 17 Beak Street, Soho, W1F 9RW, UK
Opening Hours: Mon – Sat: 12pm-12am | Sun: 12-11:30pm
Soho
Address: 9 Denmark Street, Soho, WC2H 8LS, UK
Opening Hours:Sat: 12pm-12am | Sun: 12-11:30pm
Covent Garden
Address: 17/18 Henrietta Street, Covent Garden, WC2E 8QH, UK
Opening Hours: Mon – Sat: 12pm-12am | Sun: 12-11:30pm
Shoreditch
Address: 77 Curtain Road, Shoreditch, EC2A 3BS, UK
Opening Hours: Mon – Sat: 9am-11pm | Sun: 10am – 11pm
10. Keep warm with a free cup of tea/coffee at Waitrose
'Be careful, Hugo. I don't want you bumping into any of those people who only come in here for the free coffee.' – @WaitroseQuotes
As you might have guessed from that quote, Waitrose is on the top of the food chain in the British hierarchy of supermarkets. While the posh folk go shopping for their essentials like Pork Tongue sandwiches and vermicelli nests, go grab your free cuppa!
Firstly, you'll have to sign up for a free Waitrose card here. Once you receive your card, you're ready to go. Just march into any Waitrose and fill up your cup at the machine. When you're done with that, head to the checkout and present your member card – and there you are: nice cup of tea or coffee.
Oh, and if you have a spare minute – check out that @WaitroseQuotes Twitter page. It's absolute gold.
11. This unofficial observatory that delivers London-eye views for free
Source: @yae_dani
Finding decent views of London from up high is pretty hard. You're either going to have to spend an ungodly amount at a posh restaurant, or pay £20 to head up to the Shard.
However: there are two ways you can get extraordinary views for free. The first one is to go to the Sky Gardens, a glass dome packed with three storeys of landscaped public gardens. It's located at 20 Fenchurch Street and entry is completely free, but you'll have to book in advance here. Just click "book a free visit" on the top right hand side.
The second way for sweet views is to visit the Shard, but request to go to the Aqua Shard when you enter the ground floor. It's a bar with free entry, but I would recommend you buy a drink as the couple of pounds is defo worth it to complement those breathtaking views.
12. Half price sushi across the city!
Source: @emmsjane
Itsu is a Japanese chain that sells healthy and delicious sushi, salads and soups. Some people like to eat in, but I used to take-away due to the convenience of it.
And the best thing: everything in store is half price half an hour before closing time. For example, eight pieces of tuna and salmon would usually cost £6.99, but you'd get it for just £3.49 – an absolute steal! As there are 60 shops in just London alone, you'll probably find one that's near you.
Itsu
Opening Hours: Mon – Sat: 8:30am – 9pm, half price starts at 8:30pm
Sun: 10:30am – 7pm, half price starts At 6:30pm
13. London's famous 24-7 bagels for under £4
Source: @anne_kaw
Trying out London's must-eats can rack up a pretty hefty hole in your pocket…but not this one. Whenever I'm craving something savoury and filling, I always go to Brick Lane's Beigel Bake. The most popular bagels are the smoked salmon and cheese at just £1.60, and the hot salt beef at £3.70!
They're open 24 hours everyday – making them incredibly popular with taxi drivers and clubbers who are up past midnight.
Beigal Bake
Address: 159 Brick Lane, London, E1 6SB, UK
Opening Hours: Open 24-7
14. Club the night away at just £1 entry to Roxy
Entry to the original Ministry of Sound playing mainstream music will cost you up to £30, but a cheeky night at the Roxy which blasts a mix of indie and rock costs only £1. Imagine the amount of chicken nuggets you can get after your night out with that extra 29 quid. All you have to do is sign up to the mailing list on the website, which is on the top right hand side, and you're done!
£1 nights happen on Tuesdays and Thursdays. Having been a loyal Roxy fan, I can tell you that you'll have a pretty great night out. They're open on other nights too, but that'll cost you up to 9 quid depending the day of the week.
The Roxy
Address: 3-5 Rathbone Place, Fitzrovia, London, W1T 1HJ, UK
Opening Hours: Mon – Thurs: 5pm – 3am | Fri: 5pm – 3:30am | Sat: 6:30pm – 3:30am | Closed on Sundays
15. Don't take the train, stay fit and cycle!
Source: @boredlondongurl
If you've got a spare tyre on your tummy, get rid of it by travelling on two tyres! By renting Santander Cycles – otherwise called 'Boris Bikes' – you can get go places and get fit. A one way ticket on the train with an Oyster will set you back £2.20 but you can pay as little as £2 to travel anywhere on bike.
However, there's a trick to getting free bicycle rental. As the first 30 minutes of each journey is free, you should dock every half an hour to avoid paying an extra £2. By docking, you're tricking the system as it's technically a new journey each time!
16. Free personal shopping at Knightsbridge and Oxford Circus
You'll be feeling pretty fashion-conscious when you stroll down the streets of London. Left and right, you'll see gorgeous girls and boys in the latest trends. But don't worry, Topshop has your back with free personal shopping at London Knightsbridge and London Oxford Circus!
It's super simple to book a personalised appointment online here, where you can select anything ranging from a 30-minute "perfect jeans" session to a complete 120-minute "wardrobe overhaul." You'll also get to pick your own stylist to ensure that you're shopping with someone of a similar fashion sense to yours.
With your own private dressing suite and one-on-one advice, you'll be confidently strutting your stuff in no time. You're not obliged to buy anything, so feel free to just have some fun.
Knightsbridge
Address: 70 Brompton Road, Knightsbridge SW3 1ER, UK
Opening Hours: Mon – Fri: 9am to 9pm | Sat: 9am – 8pm | Sun: 12:30pm – 7pm
Oxford Street
Address: 536-540 Oxford Street, Marylebone, London, W1C 1LS
Opening Hours: Mon – Fri: 9:30am – 10pm | Sat: 9am – 9pm | Sun: 11:30am – 6pm
17. Save up to £63 a night with Airbnb
Staying in Central London will cost you at least £81, and that's in a budget chain hotel. However, use Airbnb and you'll be able to save up to £63.
Rooms start from around £17, and that can get you a super comfortable double bedroom in Zone 1 of London. Or, for £92 a night, you can get the full London penthouse experience. It can accommodate up to 8 people, so if you split that between everybody it's only £11.50 each. Bargain.
18. Dine like the Queen with Groupon deals
It would be silly to come to London and not settle down with a warm scone and a hot cup of tea. London knows this, and they offer a whole bunch of afternoon teas, with some of the more famous ones including The Ritz and Claridges. They're also above £100 for two people. Yikes.
However, if you book in advance on Groupon, there's tons of discounted prices for great afternoon teas. For example, my friend and I dined at the Millennium Hotel at the half price of £29.95 for two! Usually it'd cost that much just for one person. Some of the other popular places include Galvin at The Athenaeum and The Montcalm.
19. Fill your tummy with Borough Market's free samples
There's no such thing as free food; unless it's portioned into bite-sized samples. And Borough Market is bursting at the seams with food samples just waiting for you to try. As stall owners are constantly competing with each other, they often give out free samples to lure in consumers.
So don't be shy – take one! The majority of people like to try everything before deciding what to buy, so you needn't feel embarrassed. Grab this free food opportunity and take all the samples! By the time you've gone through all of Borough Market, you'll be full up and ready to move onto the next attraction.
Note: most of the free samples are in the form of desserts or blocks of cheese, so you might want to buy a savoury meal. I'd recommend these scotch eggs, which are hard boiled eggs wrapped in sausage meat and coated with crunchy bread crumbs. You can get the meal box for £6.90, where two scotch eggs come with a bed of rocket or the yummiest sweet potato fries.
Borough Market
Address: Borough Market, 8 Southwark Street, London SE1 1TL, UK
Opening Hours: Mon – Thurs: 10am – 5pm | Fri: 10am – 6pm | Sat: 10am – 5pm | Closed on Sundays
20. High quality coffee for the same price as Starbucks
Source: @kyungshinie
Instead of always heading to Starbucks for your daily fix of coffee, check out London's independent coffee houses instead. Go visit Flat White, or one of my favourites, Monmouth Coffee, which has branches in Covent Garden, Borough Market and Bermondsey,
The coffees in Starbucks and these shops cost around the same, but these local stores do a real creamy, delicious brew. Plus, they almost always froth the milk perfectly with just the right amount of microbubbles. Once you come here, you won't be able to go back to Starbuck's relatively low-quality coffee.
Note: if you do visit Monmouth, come at an off-peak time if you want a seat. The store is super tiny, so it's almost always packed.
Address: 17 Berwick Street, Soho, London W1F 0PT, UK
Opening Hours: Mon – Sat: 9am – 6pm | Sun: 9:30am – 7pm Sun: 9:30am – 7pm
Covent Garden
Address: 27 Monmouth Street, Covent Garden, London, WC2H 9EU
Opening Hours: Hours: Mon – Sat: 8am – 6:30pm | Closed on Sundays
Borough Market
Address: 2 Park Street, The Borough, London, SE1 9AB
Opening Hours: Mon – Sat: 7:30am – 6pm | Closed on Sundays
Bermondsey
Address: Arch 3, Spa North, Dockley and Spa Road, SE16
Opening Hours: Sat Only: 9am – 1:30pm | Closed Mon – Fri and Sun
London: The City of Smoke
London was, and is still one of my favourite cities on this planet. There's simply nothing quite like it. When visiting London, it's not about the flashy stuff like overpriced afternoon teas or even the shiny departmental stores like Harrods. Taking it down a notch and leeching the free cups of coffee, Brick Lane bagels, and the queueing up in the cold for cheap tickets can be just as fun.
I hope that this list of hacks will make your journey to London one that'll leave a positive lasting impression! It'll definitely save you some money, and keep you from falling into any potential tourist-traps.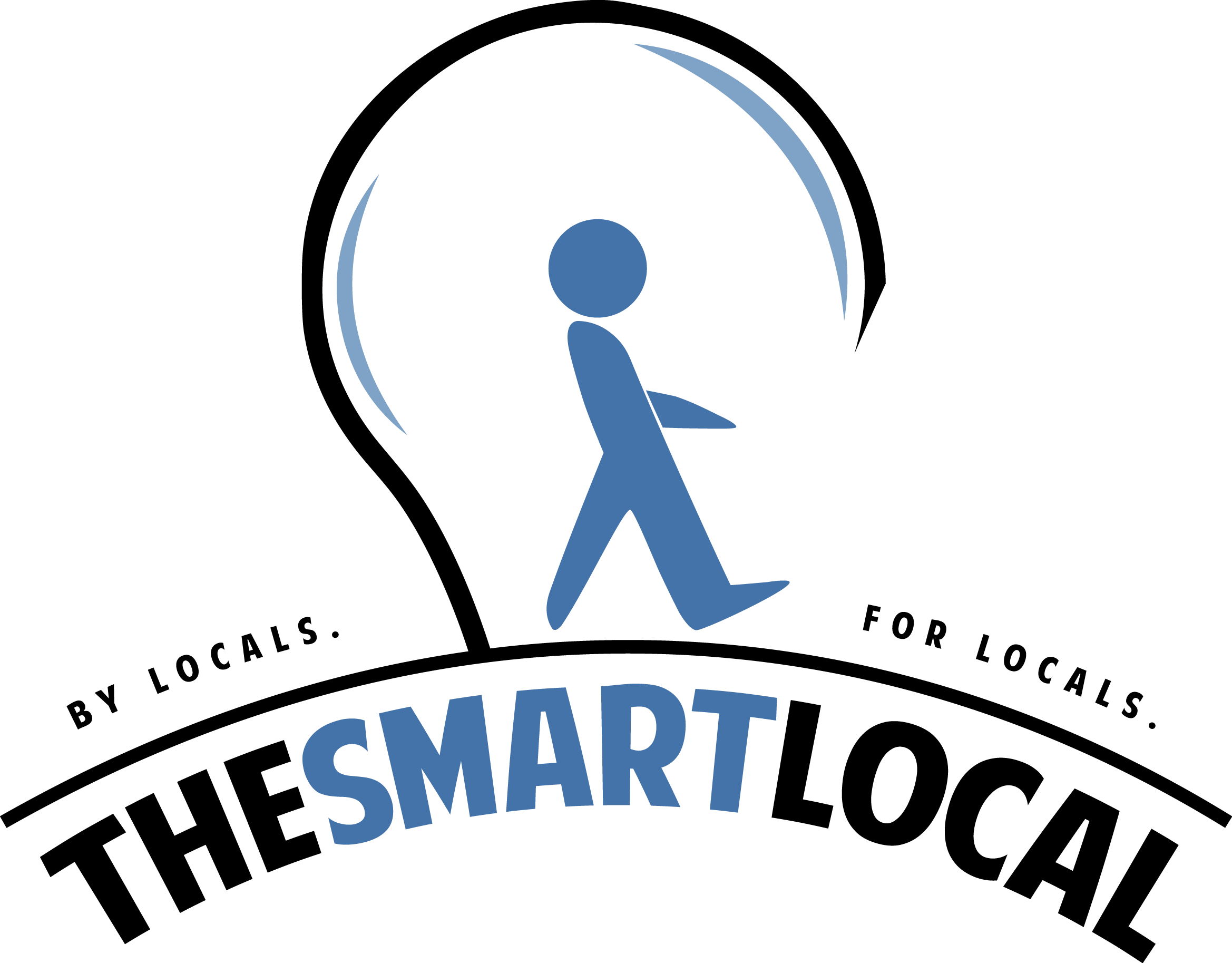 Drop us your email so you won't miss the latest news.