A Valentine's gift guide
Relationships are difficult, and they take effort to sustain. You might think keeping quiet about small frustrating issues is the best way to avoid conflict in a relationship, but these itsy bitsy things might develop to become major problems in the future. Almost like a volcanic eruption of saltiness (enter saltbae).
There's no easy way to bring up sensitive issues to bae, but there is an indirect method of getting him/her to do what you secretly want… and Valentine's Day is the perfect occasion to do so. From freshening the boyfriend's smelly room to making him spill some honesty, here are some ingenious gifts you can find at Bugis Junction and Bugis+, the hub of quirky shopping in Singapore.
It's time for some subtle "give and take" with your partners.
1. For the one who wants to go out every weekend (but you just wanna nua)
Make some good ol' popcorn in the convenience of your homes
Say you're a person who hates crowds, but your boyfriend is ecstatic to get to the cinema for Fifty Shades Darker on Valentine's. You know that practically every couple in Singapore will be out and about at movie theatres that day; the thought of being out is almost paralyzing.
To ensure more planned nights in, give your partner this Nostalgia Electrics Retro Mini Popcorn Maker ($99) sold at grandchild, a small novelty shop at Level 2 of Bugis Junction. The keyword to use here is "together", ladies and gentlemen — "Hey beb, let's make some popcorn together at home. I downloaded some good old Netflix movies for us to watch too!"
grandchild
Bugis Junction
Unit Number: #02-38C
2. For the boyfriend too hooked onto FIFA/ Overwatch/ DOTA
The controllers of this gaming console are so small and foolproof even for gaming newbies
This gift isn't to fuel your boyfriend's obsession with games, it's to let you join him in his gaming adventures. If you've always felt left out because of bae's machine mistress, you could gift him with a vintage Nintendo Family Computer ($149) sold at GameMartZ for some gaming competition at home together. The cute little gaming device can be connected to your TV screen, and it comes with 30 pre-installed games!
Once again, remember the keyword "together", friends.
Note: The Nintendo Family Computer is very popular and limited in quantity, so check for its availability before going!
For those who already have gaming consoles at home, you can opt to shop at GameMartZ's rows and rows of games, available for PS4, Xbox ONE and more. And if YOU are a gamer who's trying to persuade your bae to the dark side, get some games that are easy to learn. As a person who's terrible at games, nothing frustrates me more than playing those which require you to press every single key on the controller — I'll break your controller if you offer to play FIFA with me.
GameMartZ is a one-stop gaming provision store that will even help you with repairs
GameMartZ
Bugis Junction
Unit Number: #03-24B
3. For the one who STILL refuses to watch Tangled with you
We all know how difficult it can be to sit our boyfriends down to watch princess animations together. You agreed to watch Disney's Tangled months before, but every time you mention it to your boyfriend he smoothly changes the topic, or it seems like he's suffering from memory loss.
Unleash your inner passive-aggressiveness and give this Sky Lantern ($15) from Totally Hot Stuff to remind him of that lantern scene in Tangled. Proceed with guilt tripping and say, "This reminded me of my favourite scene in Tangled, yeah that movie we were supposed to watch a million years ago but it's okay, I know you've been busy. Or you've forgotten about it. But it's completely fine, just wanted to let you know."
"This could be us but you wouldn't relate to it 'cause you didn't watch Tangled with me."
Totally Hot Stuff
Bugis+ (Link bridge between Bugis+ and Bugis Junction)
Unit Number: #02-51/52
4. For the one with a TYS answer to "Did I gain weight?"
This is a popular device used in TV shows too
"Did I gain weight?" No.
"Does this dress make me look fat?" No.
Somehow, every time you ask your boyfriend a sensitive question, he seems to reply you with the same-old textbook answer. If his replies have been rather short and indifferent lately, suggest playing "Truth or Dare" together — then whip out this Electric Shock Lie Detector ($19.90).
Be careful of what you're keeping from him/her though, you don't want a plot twist and get the arrows pointing back at you.
Fwah
Bugis+
Unit Number: #03-05
5. For the one who's always late
Quirky alarm clocks that are sure to wake bae up
A universal pet peeve in relationships is when a partner is always late. You're supposed to meet your boyfriend at 11am for brunch, but he calls at 10:30am to tell you that he's just woken up. Your blood pressure rises every time this happens, and you're so ready get rid of his awful habit.
At Fwah, there's a whole range of cool alarm clocks you can get for your partner, like this Gun Alarm Clock ($29.90) which will force someone to find the gun, aim it at the target through his groggy eyes, and literally shoot it down to turn off the alarm.
This alarm clock only switches off when you hit bull's eye!
Besides that, there's a Flying Alarm Clock ($19.90), which launches a propeller at a pre-set time and you have to get up to look for it! The clock can only be switched off once the propeller is clicked back in place — athletic senses in the morning #triggered.
Give an emoji plushie to show what you feel when he/she is late
Fwah is full of affordable and humorous gifts for a light-hearted time with your loved ones
Fwah
Bugis+
Unit Number: #03-05
6. For the one whose man cave is fermenting
These aroma diffusers are perfect to brighten and freshen up bae's room
Growing up, I always thought that my brother's room was the epitome of nasty. Think fermented socks, sweaty clothes strewn across the floor, and a lingering smell of food.
People can be magically immune to the stench of their rooms if they've stayed inside long enough. Should your bae's room have a unidentifiable foul odour and you're too nice to tell him, this is a good time to invest in an aroma diffuser.
Coming in a variety of adorable animal designs, this Air Refreshener ($26.90, 2 for $40) sold at Action City is a compact diffuser that comes with a complimentary bottle of aroma oil. The scent isn't too overpowering, so it'll be great for a subtle change in your boyfriend's room.
7. For the one who's still using the "make me a sandwich" joke
Source
"Since I'm supposed to make sandwiches, why don't you make me some sushi?"
He could have been using the sandwich joke on you, but now it's time for you to start rolling some sushi jokes on him. Appeal to your partner by saying all the wonderful possibilities this Perfect Sushi Roll device ($19.90) from Action City could bring you: Picnics out at Marina Barrage. Instagramming sushi creations with the caption "Made sushi for bae ⯑", getting a whole lot of likes and wows.
Who knows, this might be the start of his cooking journey!
Action City's having CNY sales too; up to 50% off for party toys and games while stocks last!
Action City
Bugis Junction
Unit Number: #03-23
Bonus: If you just want to give the bf/gf a gift
Replica of the rose from Beauty and the Beast — just in time before it hits our theatres!
Gifts inspired by our favourite movie characters
Gifts don't need to have a hidden agenda, sometimes all you want is to pamper your sweetheart and make him/her happy. If your bf/gf is a Disney or comic junkie, you're sure to find some collectible gems here at Simply Zakka. Nestled at the corner of Bugis Junction further down from Kinokuniya, this souvenir shop will get your partner's heart palpitating.
Unlock your girlfriend's childhood with Disney collectibles
Simply Zakka
Bugis Junction
Unit Number: #03-10C
Valentine's shopping at Bugis Junction and Bugis+
Who says Valentine's is only for chocolate gifts? Forgo the sweet devil of calories and opt for a change this year with meaningful presents that are beyond the same-old. Whether you're a budget-tight student or a well-paid working adult, Bugis Junction and Bugis+ will have something in store for you this Valentine's. Jio bae along for some much needed time together.
Have a rockin' fun time at Manekineko, KBox's Japanese themed karaoke with an unlimited flow of drinks and food. Fish under the shade at Fish@Bugis+, Singapore's first 24h air-conditioned fishing/prawning pond. And finally, spoil your bellies with over 80 food and dining options spread across the 2 shopping malls!
For all those single pringles feeling lonely, we hope you'll find your other half for next year's Valentine's. Till then, maybe you could bask in the happiness that you don't have to make your wallet cry for every couple-y occasion.
---
This post was brought to you by Bugis Junction and Bugis+.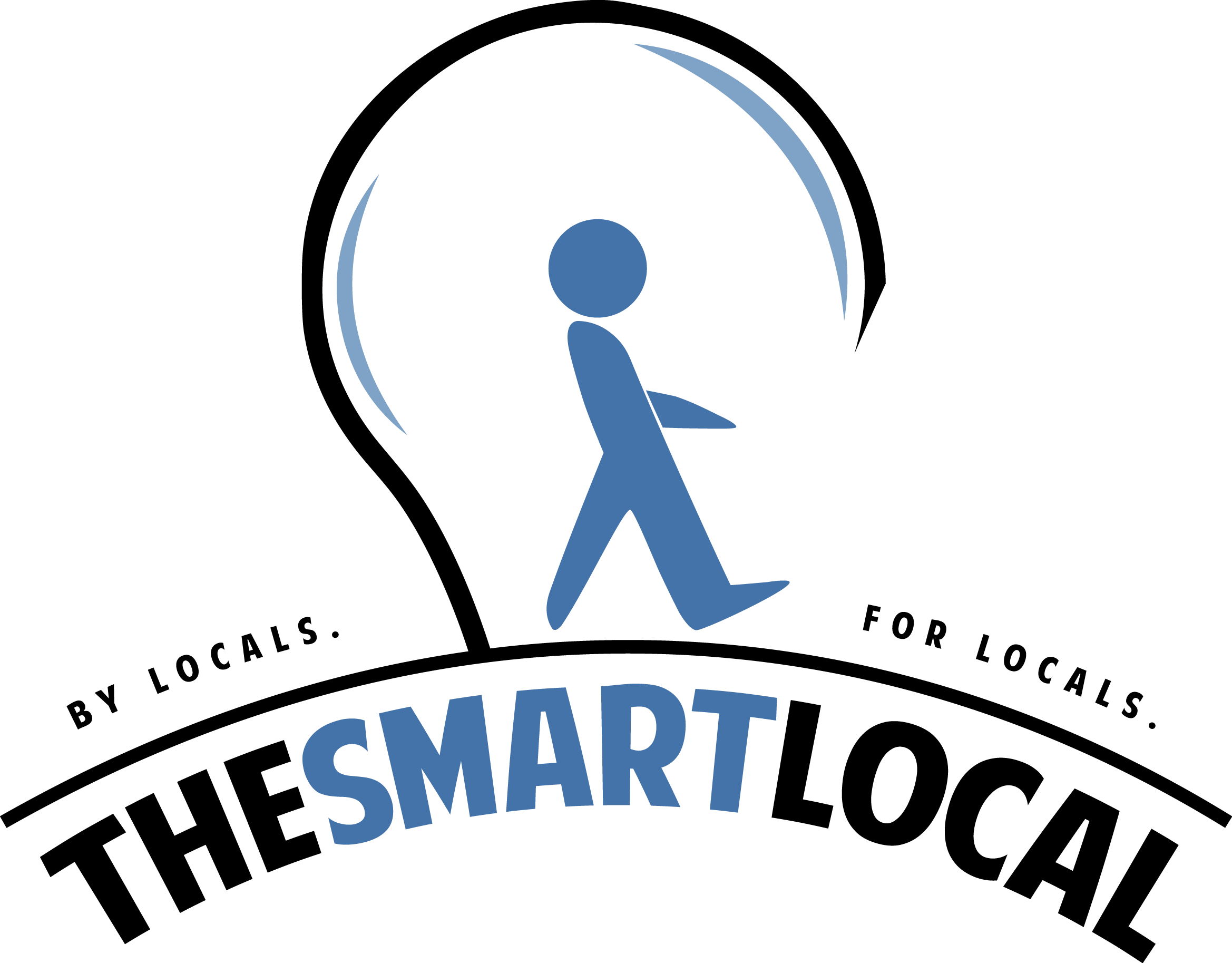 Drop us your email so you won't miss the latest news.