Sakura hotspots in 2017: Where and when to visit
Adapted from source: @insta.fol12
For most of us, encounters with cherry blossom have been limited to our instagram feed and romantic drama scenes. While a couple of sakura spots exist in Singapore, nothing compares to the romance of standing in the middle of a sea of pretty pink sakura blossoms. But trips to Japan can be crazy expensive, and it's important to to plan your trips right – each sakura season lasts only two weeks and happens all over Japan at different times.
Stretching over the course of 5 months and across 10 cities, here are the best places and timings to be a part of the hanami (flower viewing) experience from just $378. Whether you're a seasoned visitor or still a cherry to the land of the rising sun, there's no better time to head there than over the next couple of months.
1. Okinawa (Mid Jan to Mid Feb)
Japan's southernmost prefecture, Okinawa consists of a few dozen small islands. Apart from being home to several US military bases, Okinawa is also where you can find Japan's earliest cherry blossoms, which start blooming in January. The cherry blossoms in warm and humid Okinawa are of the Hinan-Zakura species, a darker shade of pink compared to the characteristically paler ones in other parts of Japan.
Source: @kazk1ng
One spot to catch their cherry blossoms is Nakijin Castle. Standing in an area of low population and lush forests, there is an air of romance to the ruins that is enunciated during cherry blossom season. With extended viewing hours during hanami season, you can be there till midnight with your loved ones, soaking in the atmosphere and marvelling in the myriad of twinkling lights in the night sky.
In southern Okinawa, there's also Yaese Park, home to the Yaese Castle Ruins. Every year during cherry blossom festival, the park becomes wrapped in a fantastic atmosphere with about 170 lanterns lighting up the cherry trees dotting the compound.
And if the cherry blossoms aren't good enough reason, here's a whole article on why you should visit Okinawa.
Also recommended: Yogi Park, Nago Castle
Time: Mid Jan to Mid Feb
Two way flight to Okinawa: from $631 per adult Book here
Accomodation: From $61 (Single Room) at Hotel Hokke, (38 min drive from Yaese Park, 10 min drive from Yogi Park) | $87 at Budounoki (34 mins drive from Nakijin Castle | 41 mins drive from Nago Chuo Park)
2. Fukuoka (25 March to 10 April)
Closer to Seoul than to Tokyo, Fukuoka was and still is an important harbour city for Japan, due to its closeness to mainland Asia. Made up of two former towns, Fukuoka Castle Town and Hakata, the port city also has plenty of places for cherry blossom viewing.
Nishikoen, Source:@maybe_op
Along the northwestern coast of Fukuoka in Hakata Bay lies Uminonakamichi Seaside Park. Over 2,000 cherry trees are planted around lawns and cycling trails, together with millions of other flowers planted around different areas of the park. Because of the park's size, bicycle rentals are recommended, for easy exploration. At ¥400 (S$5) for 3 hours, rental here is cheap anyway!
Source: @haceroxane
About 1,000 cherry trees are planted in Maizuru Park, within the ruins of Fukuoka Castle, lining paths and forming tunnels of flowers. There are also lawned areas to hold hanami parties under the blossoms. You can also observe incredible views from the observation platforms in the main citadel.
Also Recommended: Nishkoen, Tenjin Central Park
Time: 25 March to 10 April
Two way flight to Fukuoka: from $412 per adult Book Here
Accomodation: From $43 (Studio Apartment) iResidence Nishijin by Fukuoka Properties (9 min drive from Nishikoen, 10 min drive from Maizuru Park, 17 min drive from Tenjin Central Park, 29 min drive from Uminonakamichi Seaside Park)
3. Hiroshima (29 March – 12 April)
It's hard not to be reminded of the nuclear bombing that happened back in WWII whenever someone mentions Hiroshima. Truth is, the city today has recovered greatly from the bombings, and some of her most famous landmarks have been successfully rebuilt and restored. With rich heritage even before the war, Hiroshima is a popular destination today, especially during cherry blossom season.
Hiroshima Castle, reconstructed after destruction from the atomic bomb blast. Source: @___nicom6___
While Hiroshima Castle and Shukkeien Garden were both decimated by the blast, both have been revived to become popular spots for cherry blossom appreciation by locals and tourists alike.
Peace Memorial Park, Source: @lalasimomon
Once the political and commercial heart of Hiroshima, Peace Memorial Park now stands on the exact location where the "Little Boy" landed, and is created and devoted to memorial facilities. With about 300 cherry trees scattered around the various museums and monuments, it is a worthy alternative to any cherry blossom park, all while reminding us all of the price of peace.
Time: 29 March to 12 April
Two way flight to Hiroshima: from $570 per adult Book Here
Accomodation: From $66 Hotel Areaone Fukuyama (58min by train from Peace Memorial Park, 57min by train from Hiroshima Castle, 45min by train to Shukkei-en Garden) $75 (Deluxe Single Room) Seyjour Fujita Hotel (11 mins walk from Peace Memorial Park, 10 mins drive from Hiroshima Castle and 12 mins drive from Shukkei-en Garden)
4. Osaka (29 March – 12 April)
Commonly only seen as a transit point between flights to Tokyo or the fastest way for travellers to get to Nara and Kyoto, Osaka has plenty to offer, from food to festivities. Japan's second largest metropolitan city and nicknamed 'The Nation's Kitchen', Osaka has got several go-to spots during sakura season.
You're never too old for a romantic hanami date, Source: @pkusumah
Kema Sakuranomiya Park has 4,700 cherry trees lining Okawa River for several kilometres, which can be viewed from the charming riverside promenade or from boats cruising down the river.
Pasar malam with a view, Source: @oshiya86
The head office of a Mint might not be the first place you think of during the cherry blossom season, but Osaka Mint Bureau is just as famous for their coins as the 300 cherry trees of 100 varieties that stand in their premises. Every year, the gates to the cherry garden are specially opened to the general public during a one week period in mid April. If only the Singapore Mint looked so pretty.
Even if you don't have much time to spend in Osaka, it's no excuse to miss out on it's most popular sights and sounds. Here's a list of things you can see and do in Osaka.
Also Recommended: Osaka Castle Park, EXPO Commemoration Park
Time: 29 March to 12 April
Two way flight to Osaka: from $573 per adult Book Here
Accomodation: From $21 Hotel Sun Plaza (23 min drive and 40 min by train from Osaka Castle Park, 17 min drive and 36 min by train to Kemasakuranomiya Park, 20 min drive and 32 min by train to Osaka Mint Bureau, 31 min drive to EXPO Commemoration Park)
5. Nara (28 March – 11 April)
The first permanent capital of Japan, Nara is full of historic treasures, including some of Japan's oldest and largest heritage sites. It comes as no surprise that some of these are also hotspots for cherry blossom viewing.
Heijo Palace, Source: @fixed_in_nara

Heijo Palace is a UNESCO World Heritage site for its cultural and historical significance. Bearing Nara's old name from the 8th century, Heijo Palace is brimming with history. But what pulls crowds here in early April are the blossoming cherry trees planted around the large palace ground. The blooming schedule at Heijo Palace is typically a few days behind that of the trees in nearby Nara Park, which has cherry trees that outnumber their 1,200 deers.
The trail up Mount Yoshino, Source: @yumi_omori
And no list of hanami spots will be complete without Mount Yoshino.
Japan's most famous cherry blossom spot, Mount Yoshino features a whopping 30,000 sakura trees. Planted in groves at different altitudes, spectacular sights of pretty pink flowers can accompany your entire climb up to the top of the mountain.
Time: 28 March to 11 April
Two way flight to Kansai International Airport: from $573 per adult Book Here
From Kansai Airport, Airport Limousine buses run to the two Nara train stations every hour (¥2050, 1 1/2 hours)
Accomodation: From $69 (Japanese style room with 1 futon) Yamabe Hotel (1h7min drive from Mount Yoshino, 30min drive from Heijo Palace, 22 min drive from Nara Park)
6. Kyoto (29 March – 12 April)
Within an hour's journey from Osaka International Airport, Kyoto is famous for her countless temples, shrines and other classic structures. These monuments and gardens date as far back as the 8th century, when Kyoto was the capital of Japan, and seventeen of them have been labeled as World Cultural Heritage Sites.
Fun Fact: Due to Kyoto's historic value, the city was dropped from the list of target cities for the atomic bomb and spared from air raids during World War II.
Philosopher's Path, Source
To many locals, the single best way to spend an hour or two in Kyoto is a lazy stroll down Philosopher's Path, an aptly named stone path for the deep thoughts the slowly flowing waters of the stream beside invites. Like most other places known for cherry blossoms, Philosopher's Path gets crammed with people during the sakura season. Most crowds go home by sunset, and the trees, illuminated for several hours after it turns dark, are even more magical at night.
Shoseien Gardens, laid out behind the historic Higashi Honganji Temple, provides a tranquil and peaceful spot for you relax and enjoy the cherry blossoms, despite being only a few strides away are the busy streets of Kyoto. Centuries ago, Shoseien Gardens served as guest palace for politicians and high ranking officials visiting Kyoto. Even though it's located close to the main JR Kyoto Station, the garden is not as well known as places like Kyoto Gosho to most tourists, allowing visitors an escape from the bustle of other hanami spots.
Heian Shrine, Source: @mariuszponiatowski
Also Recommended: Heian Shrine, Toji Temple, and some lesser known cherry blossom spots
Time: 29 March to 12 April
Two way flight to Kansai International Airport: from $573 per adult Book Here
Kyoto is 90 mins from Kansai Airport by direct access train
Accomodation: From $97 Kessei Guest House (20 min drive and 30 min by bus to Philosopher's Path, 22 min drive and 43 min by train to Kyoto Gosho, 15 min drive to Toji Temple, 15 min drive to Maruyama Park, 20 min drive to Heian Shrine)
7. Tokyo (26 March to 11 April)
Ueno Park, Source: @mattytravelogue
The world's most populous metropolis needs no introduction to all Singaporeans, with a stunning diversity of choice in shopping, entertainment, culture and dining that can put Orchard Road, Bugis or wherever else in Singapore to shame. Contrary to common perception, Tokyo also offers a number of attractive green spaces, all within short train rides from the city center.
Famous for its many museums and even a zoo, Ueno Park is also one of Tokyo's most popular and lively cherry blossom spots during late March and Early April, typically a few days ahead of other spots in the city.
Most parks in Tokyo during cherry blossom season have crowds that remind you of a Friday night in Zouk, as locals and tourists and locals alike flock to be a part of the spectacle. However, beating the crowds is not an impossible task, with Monzen-Nakacho being a prime example. A canal lined with cherry trees and paper lanterns, the lake is hardly ever crowded. Moreover, with lights operating from 6pm till 9pm, it makes for one of the most romantic twilight strolls in Tokyo.
Also Recommended: Asakusa Promenade, Meguro River, Sumida Park
Time: 26 March To 11 April
Two way flight to Tokyo: from $488 per adult Book Here
Accomodation: From $25 (Sleeping Capsule) Hotel Hilltop (43 min drive to Shinjuku Gyoen, 40 min drive to Ueno Park, 52 min drive to Meguro Park 大塚山公園, 52 min drive to Sumida Park, 44 mins Yoyogi Park)
8. Fukushima (8 April – 18 April)
In recent years, concerns have been raised by tourists visiting Fukushima, considering the nuclear disaster initiated by tsunami from the 2011 Tōhoku earthquake. However, Fukushima's city center lies 60 kilometers northwest of the Fukushima Daiichi Nuclear Power Plant, and never had to be evacuated. While radiation levels are remain higher than usual, but they pose no health risks.
Set on the slopes southeast of Fukushima City and just beside a rural farming neighbourhood, Hanamiyama Park contains some of the best sights in all of Japan. Initially started by local farmers, there are several cherry varieties that provide visitors with a plethora of pink in many different shades. Different walking trails are available, with the longer courses leading you to the top of the hill, to wonderful views of Fukushima and Azuma Mountains in the background. During peak season, accessibility to the park is easy, with shuttle bus services available from nearby Fukushima Station.
Also Recommended: Mount Shinobu, Miharu Takizakura
Time: 8 April To 18 April
Two way flight to Fukushima: from $1,427 per adult Book Here
Accomodation: From $56 (Standard Single) The Celecton Fukushima (17 min drive from Hanamiya Park, 24 min drive from Mount Shinobu, 1 hr drive from Miharu Takizakura)
9. Aomori (22 April – 4 May)
Hirosaki Castle, Source: @travelloveinsta
With over 2,500 cherry trees, sakura tunnels, petal filled moats and picnic sites, Hirosaki Castle is everything you have ever wanted in a cherry blossom park. Chill by the sakura trees or take a relaxing boat ride down the castle moat, there's something for all visitors. There's an annual festival held here from April 22 to May 4, at the peak of cherry blossom season.
Tunnel of cherry trees of Tsugaru railroad in Ashino Park, Source: @maylikeschoco
Another popular location in Aomori is Ashino Park. The park is massive, covering over 80 hectares and includes a lake and 2,200 cherry trees and 1,300 pine trees. Kanagi Sakura Festival is hosted in the park every year from April 29 to May 6, with over a hundred stalls popping up in that period, allowing you to immerse yourself into a full hanami experience.
Time: 22 April to 4 May
Two way flight to Aomori: From $810 per adult Book Here
Accomodation: From $59 (double bed room) Hotel Select Inn Hachinohe (2h+ drive from both Ashino Park and Hirosaki Castle / $123 (double bed room) APA Hotel Aomori-Eki Kencho-Dori (59 min drive from Ashino Park, 1h3min drive from Hirosaki Castle)
10. Hokkaido (29 April – 5 May)
Hakodate's Goryokaku, Source: @insta.fol12
Hokkaido Ice Cream. Hokkaido Bake Cheese Tart. Hokkaido this. Hokkaido that. Who knows what the next Hokkaido craze will be, but find out for yourself from Japan's largest prefecture. Hokkaido is the last place in all of Japan to catch cherry blossoms – there are years when the first bloom only starts in May. Tickets there are crazy cheap, even at the peak of sakura season.
Be sure to visit Hakodate Goryokaku, a massive star shaped fort that turned into a public park after losing its military importance. Over one thousand cherry trees were planted along its moats, making it one of Hokkaido's best cherry blossom spots. The peak of the blooming season usually takes place around early May.
Toda Memorial Cemetery Park Source
For a quieter option, make a drive 55km north of Sapporo station to Toda Memorial Park. Except that this is nothing like a normal park, but a cemetery instead. 8000 yoshino sakura trees, many of them planted in rows along the roadway, make for some amazing scenes when driving along the green Hokkaido hills. Possibly the most spectacular place for cherry blossom appreciation in Hokkaido, and there are various nooks and crannies perfect for a peaceful picnic lunch. Just keep in mind that a cemetery is not the best place to hold a party!
And if you're still unconvinced about going to Hokkaido, here's a whole bunch of reasons why you should head over.
Also Recommended: Matsumae Castle, Hokkaido Shrine
Time: 29 April to 5 May
Two way flight to Hokkaido: From $378 per adult Book Here
Accomodation: From $99 (Japanese style – 1 futon) Minshuku Akiba (5h13min from Goryokaku, 6h26min from Matsumae Castle)
Check cherry blossoms off your bucket list
That beauty of cherry blossoms is made even more poignant by the fleetingly short life of the delicate flowers. Cherry blossoms bloom for only about 2 weeks, and are the embodiment of impermanence – a reminder that nothing lasts in this world. Even if they are as pretty as cherry blossoms.
Avoid disappointment by planning early and keeping up to date. Take note that the dates and prices we've listed are an estimate and not a guarantee, being subject to changes by their respective airlines, hotels and seasonal conditions. Hence, it'll be wise to check out our Skyscanner hacks and do more research in the places you are interested in from this list. To make sure you don't miss this coveted event, you should then follow up by constantly monitoring the progress of the cherry blossoms the closer you are to your trip.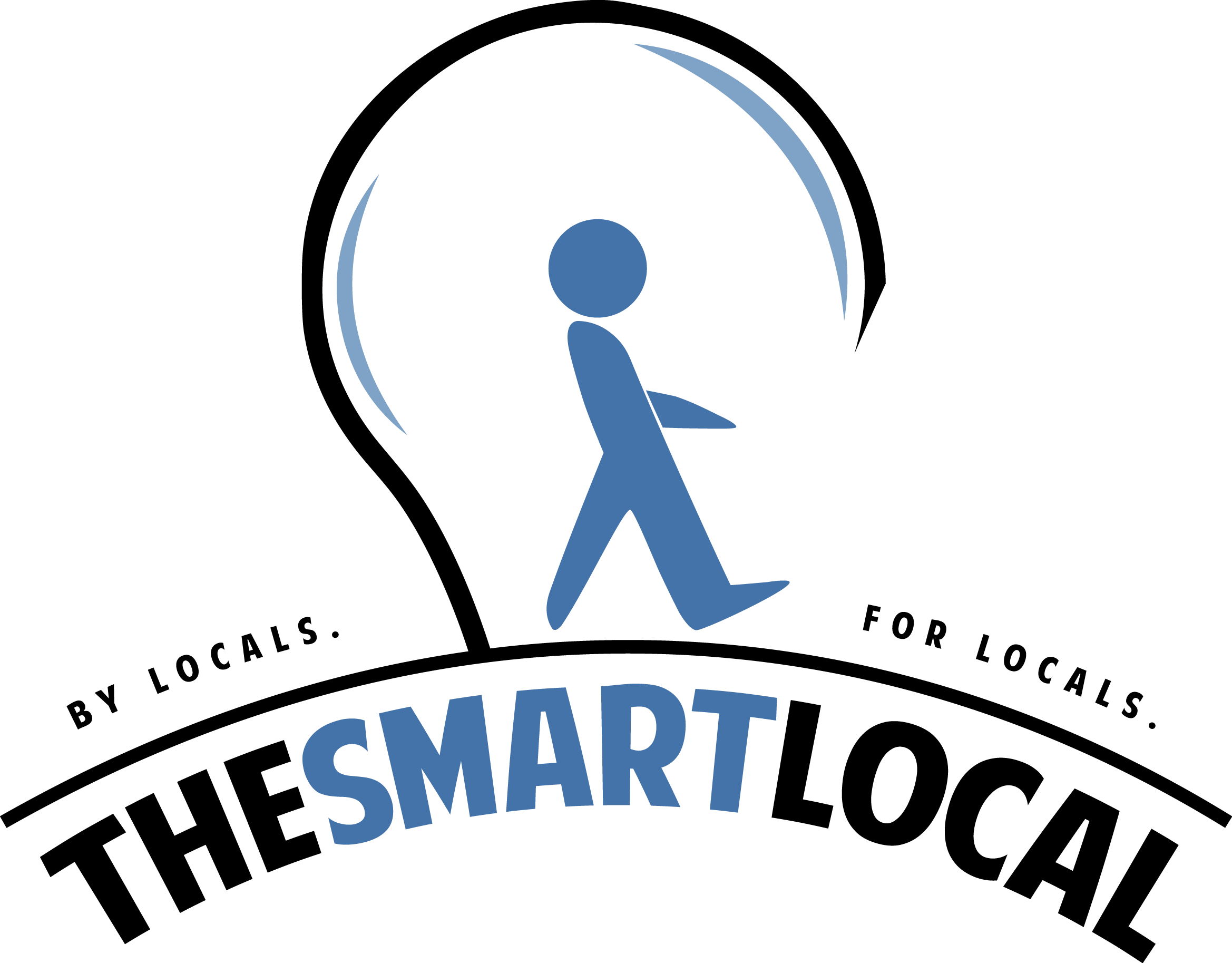 Drop us your email so you won't miss the latest news.