About Okinawa, Japan
I've never been to Japan, so when the Okinawa prefecture invited us to visit, I replied with a resounding yes! We spent five fun-filled days in Okinawa, coming back happy, well-fed, and inspired to keep travelling and seeing more of the world.
Okinawa isn't as popular a tourist destination as Tokyo or Kyoto, so for those who don't know much about it, Okinawa lies at the southern part of Japan, which comprises hundreds of the Ryukyu Islands in a chain. Its capital is Naha City and the culture and people here are different from the mainland but still Japanese.
Okinawa achieved world-wide fame when they were found to be the country with the longest life expectancy in the world. Compared to their compatriots elsewhere in Japan, up to five times as many Okinawans live to be 100 years old. Must be those sea grapes they eat at every meal.
Here are 20 reasons to visit Okinawa, Japan.
1. This Sweet Potato Ice-Cream
Unlike the yellow-fleshed sweet potato we're used to, the Okinawan sweet potato is purple on the inside and goes by the name of "beni-imo" here. This sweet potato can be proudly seen everywhere in Okinawa. It's even in their ice-creams! The most popular chain serving this is called Blue Seal. Skip their milk teas and go just for the ice cream.
2. Step Into The Ryukyu Kingdom Palace
Not to long ago, Okinawa belonged to the Ryukyu people. They had their own kingdom and culture that was a mix between Japanese and Chinese, since they're located near these two countries. If you visit the Shurijo Castle, you'll realise that there are Chinese elements to it – for example, the use of dragon emblems as a symbol of power. The castle's architecture also borrows heavily from Chinese influences.
The Shurijo castle was where their kings ruled from, all the way from the 14th century. The castle was destroyed during the way, but today, a re-constructed version stands in its place. Okinawan festivals and imperial ceremonies are re-enacted throughout the year.
Shurijo castle has also been designated as a UNESCO World Heritage site.
Address: Japan, 〒903-0815 Okinawa Prefecture, Naha, Shurikinjocho, 1丁目2.
3. Eat Godly Bowls Of Ramen Everywhere
While waiting for our flight, we had a bowl of ramen (SGD 12) from a random stall at the airport. It was one of the best bowls of ramen we have ever had. I'm not sure if the cold weather has anything to do with it, but random ramen places here trump some of Singapore's best ramen places .
4. Okinawa Is Nowhere As Expensive As You Think

Dessert from Hilton Hotel, Okinawa
For the longest time, we've been afraid of making the trip to Japan because of the tales of how expensive Japan is. Perhaps it's because Singapore has became costly to live in too, so we don't feel the pinch. Everything in Okinawa seems reasonably priced.
The yen is trading at a low, so you get more bang for your buck when you change your Singaporean Dollar to Japanese Yen. Also, the cost of living in Okinawa isn't high – things are a lot less expensive here than in some of the bigger cities like Tokyo. Case in point: a buffet dinner at the newly opened Hilton Hotel, Okinawa costs only SGD 40.
Say whuuuut.
5. Okinawa Is Different From The Rest Of Japan
Japan is known for being homogeneous, but even within that homogeneity there are places in Japan that are quaint and different – Okinawa is one of them. Apart from international tourists, many domestic tourists enjoy visiting Okinawa for this very reason.
The people of Okinawa have an interesting take on life – their idea of formal wear is a Hawaiian-looking tropical shirt which comes in black or grey in the event of funerals. You'll also find that there are many Chinese influences throughout Okinawa.
6. Automation At Its Finest
Many dining places in Japan make use of machines where patrons get to place their orders, customising them down to every last detail – including how many grams of rice you want with your meal. These go a long way in speeding up the service process – two thumbs up for efficiency.
We also love the high-tech toilet bowls – or should we say, toilet systems. The Japanese think of everything, from heated seats to a button which will play the sound of running water so that you don't get embarrassed by your own ungainly peeing noises. Most toilets also have bidets installed! Singaporean toilets suddenly seem downright primitive in comparison.
Finally, we were here to witness the Okinawa Trade Fair which you can read more about in our upcoming guide. Everything about it was so systematic with buyers and sellers meeting at designated tables and then switching seats at every time interval. And there were thousands of people. Meanwhile in Singapore, the only precise organisation we have that involves a lot of people is at Hello Kitty queues.
7. Perfect Climate
For those who want to escape the heat and humidity of Singapore, you will love Japan. If you're a die-hard fan of cold weather, visit Hokkaido where the temperatures go below zero. Or if you don't want to be weighed down by the thick coats and puffy jackets necessary for such places, Okinawa's your best bet.
The weather in November and December fluctuates from a comfortable 20 – 26 degrees, and the breeze is deliciously cooling without being too chilly.
8. Eye-Opening Fish Markets
If you're going to Japan, visiting a fish market is a must! You'll have to wake up at an unearthly 4am, but it's a fantastic experience you won't regret. You can also buy sashimi or sushi at most fish markets – and trust me, this will be the freshest sashimi that you'll ever taste in your life.
9. Munch On Addictive Sea Grapes
Other than having a unique culture, Okinawa also boasts a different type of cuisine which you don't see in other parts of Japan. One of its signature appetiser dishes is Sea Grapes. This has the texture of fish roe and the taste of seaweed – a surprising combination when married together. It was so unexpectedly addictive it had one of our companions were munching on this non-stop.
We later went to a sea grape farm to see how these were made.
10. Taste Chicken Sashimi
Chicken sashimi is as exotic as it gets.. You get to choose the chicken parts you want, and most chicken sashimi come served with a delicious condiment that looks like wasabi, but is something else altogether. The condiment is extremely spicy and salty, and goes really well with the chicken sashimi.
11. Drink Their Unique Okinawan Alcohol
Alcohol lovers will know your sake and soju, but have you heard of Awamori? Okinawa had a an open trade culture so this is a whisky-like spirit that originated from a Thai alcoholic drink. It was later refined by Okinawans and today it is made from long grain Thai rice.
Awamori typically ranges from 30-50% in alcohol content, and the locals dilute it with water for a drink over dinner. It carries a heavy-bodied yet fragrant taste.
13. Direct Flights Are Now Possible
Every carrier worth its salt offers flights to Japan, and these are priced competitively especially during sales periods. If you want to visit Okinawa, it's an additional 2-3 hour domestic flight from Tokyo, but Jetstar has recently started direct flights to Okinawa.
14. Ride A Ferris Wheel At American Village
History buffs will love to visit Japan and immerse themselves in these cities where many important and significant historical events once played out. As for Okinawa, it has a long history of having housed many US military bases, with these bases occupying a whopping 18% of the main island.
The Mihama American Village is a large entertainment complex in Okinawa, and it resembles a big American outdoor mall. it is also very popular with the locals. Take a stroll along this place which is located near many of the military bases, and you'll find many soldiers relaxing and passing their time here. A Ferris wheel ride costs about $6.
Address: The American Village enclave is located in central Okinawa Honto, about 15 km north of Naha city.
15. Shop At Factory Outlets
Japan is known for its shopping – in Tokyo you have Ginza, Shinjuku and Shibuya, and in Okinawa you have the Ashibinaa Outlet Mall which carries both designer labels and more casual brands with discounts of up to 80%. Click here for a complete list of brands carried. Don't forget to bring your credit cards!
16. Politest Country In The World
Bryan told us a story of when he was J-walking in typical Singaporean fashion. A Japanese car actually slowed down and came to a complete stop, just to allow him to cross the road safely. Every single person here is bowing, nodding, or smiling all the time. Japan would win, hands down, for most courteous country. We could take a leaf out of their book.
Before we took this above picture, we waited 5 minutes for a lady who was standing infront of it. We observed her carefully emptying her trash haul into the appropriate bags. These recycling bins are everywhere in Japan and it's amazing to see such an environmentally friendly culture flourish here.
17. Convenience Stores: The Epitome Of "Convenience"
Have you been to a Japanese convenience store before? Much like Hermione Granger's magical bag, the FamilyMarts here seem to have everything you need, including ATMs, kiosks selling movie and bus tickets, hot food, and more.
18. Shikuawasa Juice
Like beni-imo, Okinawa has it's own unique variety of lime called Shikuwasa. It's very similar to lime juice but with a tangier after-taste. You can find it sold in many vending machines around Okinawa.
19. Okinawan Food Is On Another Level
It's hard to explain why, but the Japanese food we've tried in Okinawa was on another level from what we're used to in Singapore. Even the Western-inspired dishes were masterfully done. And the sashimi was fresh from this morning's market catch, not "imported from Japan".
20. See The Best Aquarium In Japan
The biggest tourist attraction here has to be the Okinawa Churaumi Aquarium, which once held the title of largest aquarium in the world. It's considered the best aquarium in Japan, with a tank so big that it holds whale sharks.
Address: 424 Ishikawa, Motobu, Kunigami District, Okinawa Prefecture 905-0206, Japan
Okinawa Wanderlusting
With charming people, delicious food, and intriguing culture, Okinawa is a destination unlike any other. I've just gotten back to Singapore, but am already planning my next trip back to the Land of the Rising Sun.
Till next time, Japan!
---
This post was brought to you by the Okinawa Prefecture. Written mostly by Cherie Foo with some additions by Bryan Choo.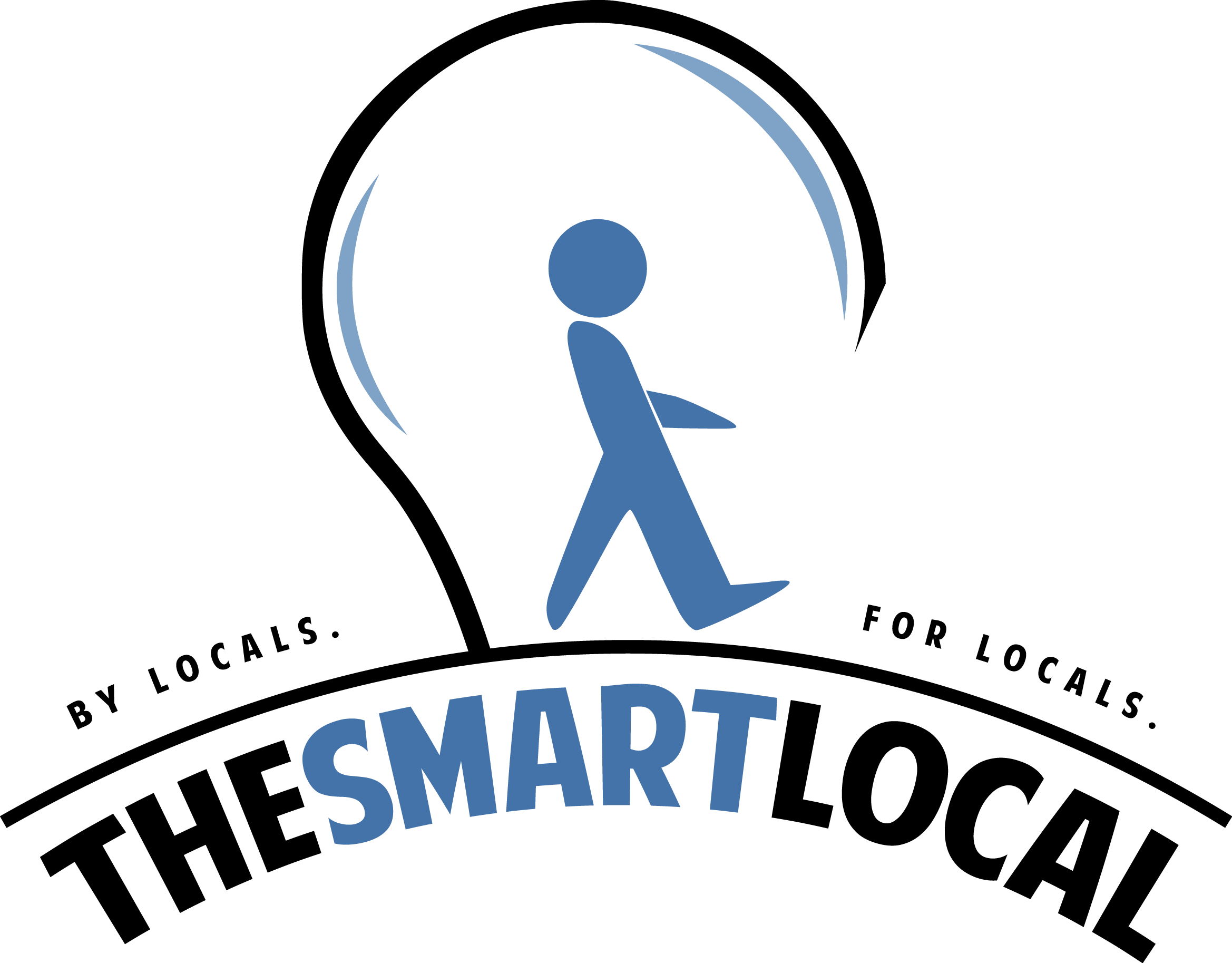 Drop us your email so you won't miss the latest news.