Hiking routes in Europe according to difficulty
If you ever wished to scale heights of something other than Bukit Timah Hill, there's no better way than to take on the stunning hiking trails of Europe. Of course, the most spectacular hiking trails aren't always the easiest – but once you reach the summit, you'll be rewarded with amazing views that will make it all worth it.
While there are countless treks for you to explore in Europe, here are some of its most breathtaking, spine-tingling ones, ranked according to difficulty levels – all based on firsthand experience.
 – Easy hiking trails in Europe –
1. Lake Bled – Bled, Slovenia
The epitome of a fairytale setting, Lake Bled is one of the dreamiest lakes you could ever visit. After your hike, you'll be rewarded with a view of the surrounding Julian Alps, a medieval castle, and the calm blue of the lake.
Getting there: Head to the Ojstrica trail located at signpost #6, where you can start a 20-minute hike to the iconic viewpoint.
Insider tip: The hike is relatively short and easy, except for certain parts with steep and large steps. You'd also want to try the Bled Cake – a tasty cream cake that the scenic town is famous for. The cake is available at almost all cafes around the lake!
2. Kapuzinerberg – Salzburg, Austria
Here's a hidden gem right in the heart of Salzburg, the city known for being the filming location of the Sound of Music. Kapuzinerberg sits on the Eastern bank of Salzach river, which runs through Salzburg. The hike up is an unconventional but refreshing one – where else can you trek through a forest and hear church bells and nearby concerts playing?
When you finally reach the top, brace yourself for an incredible view of the city as you stand among the clouds.
Getting there: There are three different starting points – the Imbergstiege stairway, the Franziskustor gate or from Fürbergstraße, all of which can be found on Google Maps. The 4.5km trail brings you from the starting points to the summit, where you can enjoy the panoramic view of the Alps and Salzburg.
Insider tip: Though the trail generally has a modest terrain, many parts of the hike require climbing up steep steps – so be prepared for that!
3. Mount Etna – Catania, Italy
If you've climbed a mountain too many, make way for the highest and most active volcano in all of Europe – Mount Etna. What's cool about this spectacular volcano is that you can hike to active craters in the summit areas, and sit on the craters!
There are plenty of walking trails up in Etna Park, with paths lined with centuries-old lava flows and colourful flora and fauna.
Image credit: Itinari
Getting there: The entire trek can take you from 1 to 8 hours, depending on how far up you want to venture. The most common way to begin the hike up Mount Etna is by taking public transport from Refugio Sapienza. The bus will bring you up to the base point where you can find an array of hikes with varying difficulties that go up to 1,370m high.
Insider tip: As Mount Etna sits at a high altitude, it can remain snowy even during Summer. Make sure you bring extra layers of clothing as the temperature dips as you scale further up. The terrain may also be pretty uneven, so proper hiking shoes are a must to last you through spongy lava pebbles or thick snow.
– Moderate hiking trails in Europe –
4. Nordkette – Innsbruck, Austria
Nordkette has hands down one of the most stunning views in all of Europe, and is just a few minutes away from the city centre of Innsbruck. It's suitable for both young and older folk to attempt.
Hiking trails on this mountain range from short, flat circular ones to lengthier ones that will put your fitness to the test. The peak of Nordkette, at 2,300m high, has an incredible panoramic view of both the Austrian Alps and Innsbruck. You'll even get the chance to see wildlife such as gold eagles and bearded vultures up there!
Getting there: You can take either bus H or bus 502 anywhere from Innsbruck Old Town, and simply tell the friendly bus driver to let you know when you've arrived at the cable car station.
Insider tip: To explore Nordkette, you will have to take a cable car up (unless you're game for a 2-day hike). The cable car stops at three different parts of the Nordkette. If you can spare the time, alight at every cable car stop to experience different sides of the vast mountain. If not, head straight to the top station, Hafelekar, where you can hike straight to the peak!
5. Cinque Terre – Italy
Most people think that Cinque Terre is one place – it isn't. Cinque Terre is literally translated as "five villages", and refers to the entire area encompassing the villages. Thankfully, the villages – Riomaggiore, Manarola, Corniglia, Vernazza and Monterosso al Mare – aren't too far apart. Day hikes between them are possible and you won't have to lug all your belongings with you in a backpack.
The trails at Riomaggiore and Monterosso are free, while the rest require a trail pass. For those who just want a taste of hiking in Cinque Terre, go for the trails from Riomaggiore to Manarola and Corniglia. While these hikes are easier and great for beginners, do wear proper shoes – no flip flops!
If you're more adventurous, head straight to the trails from Corniglia to Vernazza and Monterosso for a challenging but beautiful hike along the coast of Italy.
Getting there: The two most popular ways to get to Cinque Terre are via train and bus. You can take either Trenitalia (Italy's regional train system), or Flixbus (a European bus company), to La Spezia station. From La Spezia, you can take the local train, treno regionale, which stops at all 5 towns.
Insider tip: Get the Cinque Terre pass for free entry to all trails and other benefits such as free entry to all public toilets. This is a huge perk in Europe where you often have to pay $1.50 or more to use the loo.
P.S.: The best photo spot is at Manarola, so aim to end your hike there and reward yourself with a breathtaking view of the sunset.
6. Morskie Oko – Zakopane, Poland
When it comes to Poland, most of us would think of Warsaw or Krakow, but Morskie Oko – a lake in Zakopane, South Poland – is one gorgeous underrated place for you to put on your itinerary. The best part about hiking there is the journey itself. Get ready for a 2-hour trek among the Tatra Mountains, with the prettiest pine trees lining the path to keep you company.
You'll have to pay a small entrance fee of 5 zł (S$1.95) to begin your hike. The entire hike to Lake Morskie Oko takes around 2 hours – slightly more than it'll take to get back as it's uphill. It has, thankfully, a relatively easy terrain as the paths are flat and paved. If you're going in winter, wear proper hiking shoes as the terrain can get pretty slippery with the snow.
Getting there: The most common way to get to Zakopane is by bus from Krakow. After a 2 hour bus ride, you will reach the main bus station of Zakopane where there will be plenty of vans offering to drive you to the start point of the hike. If the ride costs 10 zł (S$3.85) or less, hop on and begin your journey!
Insider tip: There are public toilets and a few small eateries along the hike, but be prepared for food to be slightly pricey. Otherwise, consider having a picnic along the way or by the lake. Fair warning: the birds near the lake can get pretty aggressive and may steal your food.
P.S.: If you go during winter, the lake may be frozen and you'll be able to walk on it!
7. Patscherkofel – Innsbruck, Austria
With trails 1,400m above ground, Patscherkofel mountain has fabulous views. The iconic mountain is often frequented by locals and was thrice an Olympics venue.
While the trail is relatively flat and easy, there is a short portion of steep steps. But fret not, you will be greatly rewarded as the steps lead you to the summit which has one of the most amazing views in the region.
For those who don't fancy the vertical challenge of getting to the summit, there are still plenty of other trails filled with gorgeous views.
Getting there: The best part about Patscherkofel is that it is a mere 15-minute drive from the city centre of Innsbruck, making it extremely accessible. Take the cable car all the way up, where you will receive a map with the different hiking trails. From the top cable car station, you can hike all the way to the summit at 2,248m.
– Challenging hiking trails in Europe –
8. Snowdonia National Park – Wales, United Kingdom
Home to the tallest mountains in Wales, Snowdonia is filled with waterfalls, lakes and valleys. Snowdonia National Park is the largest, highest and oldest national park in Wales. It's got plenty of hiking trails, giving you the freedom to choose the one that best fits your interests and fitness level.
One hiking trail to consider is the Tryfan Hike at Ogwen Valley. Tryfan's unusual shape has made it one of the most popular mountains in Snowdonia. From the peak, you will be greeted by the gorgeous lake Llyn Ogwen, as well as other surrounding lakes. The 2-hour hiking trail is a 6.2km loop, with an elevation of 531m.
At the summit, you'll find the famous Adam and Eve boulders, about 1.5m apart with a big drop between them. Many locals actually consider it a rite of passage to jump from one boulder to the other. But don't underestimate the difficulty of leaping across them – over or undershooting would be really disastrous. Always err on the side of caution!
Getting there: The most common way to get there is by car, but if you're not keen on driving, you can opt to head there by train from London Euston station or coach from London Victoria coach station to Bangor, which is the situated right in the heart of Snowdonia!
9. Dolomites – Italy
The Dolomites (pronounced Do-lo-mee-tees), part of the Alps in Italy, are an absolute must for hiking enthusiasts. Some even consider it a "hiking mecca". Think alpine lakes, rolling green pastures, soaring peaks.
The Dolomite mountains offer countless trails – from short, flat walks, to challenging hikes for the ambitious which can take up to 9 days. Self-guided hikes are possible, but because getting to and around the Dolomites can be pretty difficult, many people opt for guided hikes as well.
There are typically 4 kinds of hikes to choose from:
1. Day hikes
2. Overnight hikes with a stay in a rifugio (mountain hut)
3. Rifugio-to-rifugio for multi-day hikes
4. Ride a gondola to the top – for those who want to get to the top but are unsure of whether you can take the challenge. You can then hike around the areas surrounding the summit.
Insider tip: Whether on foot or via gondola, by hook or by crook, make sure you get yourself to one of the peaks! The view of the majestic Alps from above is indescribable. Do visit in either Summer or Fall, as the trails all start to close once Winter hits due to safety reasons.
10. Trolltunga – Norway
Trolltunga would be one of your most physically challenging hikes ever – trust the experienced folk when they say it's not for the fainthearted or unfit. Translated as "Troll's Tongue", Trolltunga is a cliff rock, jutting out about 700m above a lake. The hike up was meant to be a multi-day one, but ever since some crazy people decided to make it a single day hike, everyone else has followed suit.
The arduous hike starting at Skjeggedal is filled with sights of scenic lakes and mountainous fjords. It'll takes about 10-12 hours (23km to and fro) and the ascent is around 900m – but some have completed it in less than 10 hours, so it all depends on your strength and pace.
After you finally complete the treacherous journey up, you're in for an incredible reward. As you muster up the courage to step out onto the rock, the feeling of actually being above the clouds will make you forget all your fatigue, temporarily at least. Go ahead and take the glorious photo on the "tongue". But, just a warning: there will probably be a queue for that.
Insider tip: As the weather can get pretty erratic there, make sure you are warmly dressed, with extra clothes in your backpack. Also, as the hike typically takes 10-12 hours, it is advisable to start your ascent as early as possible – perhaps at 5AM or so.
Best hiking trails in Europe
The landscape of Europe is vast and enthralling. In a fast-paced, concrete jungle like Singapore, we sometimes forget the peace and tranquility that nature has to offer. So get your shoes and backpack, and begin your adventure on some of the most rewarding and spectacular hikes you could ever embark on.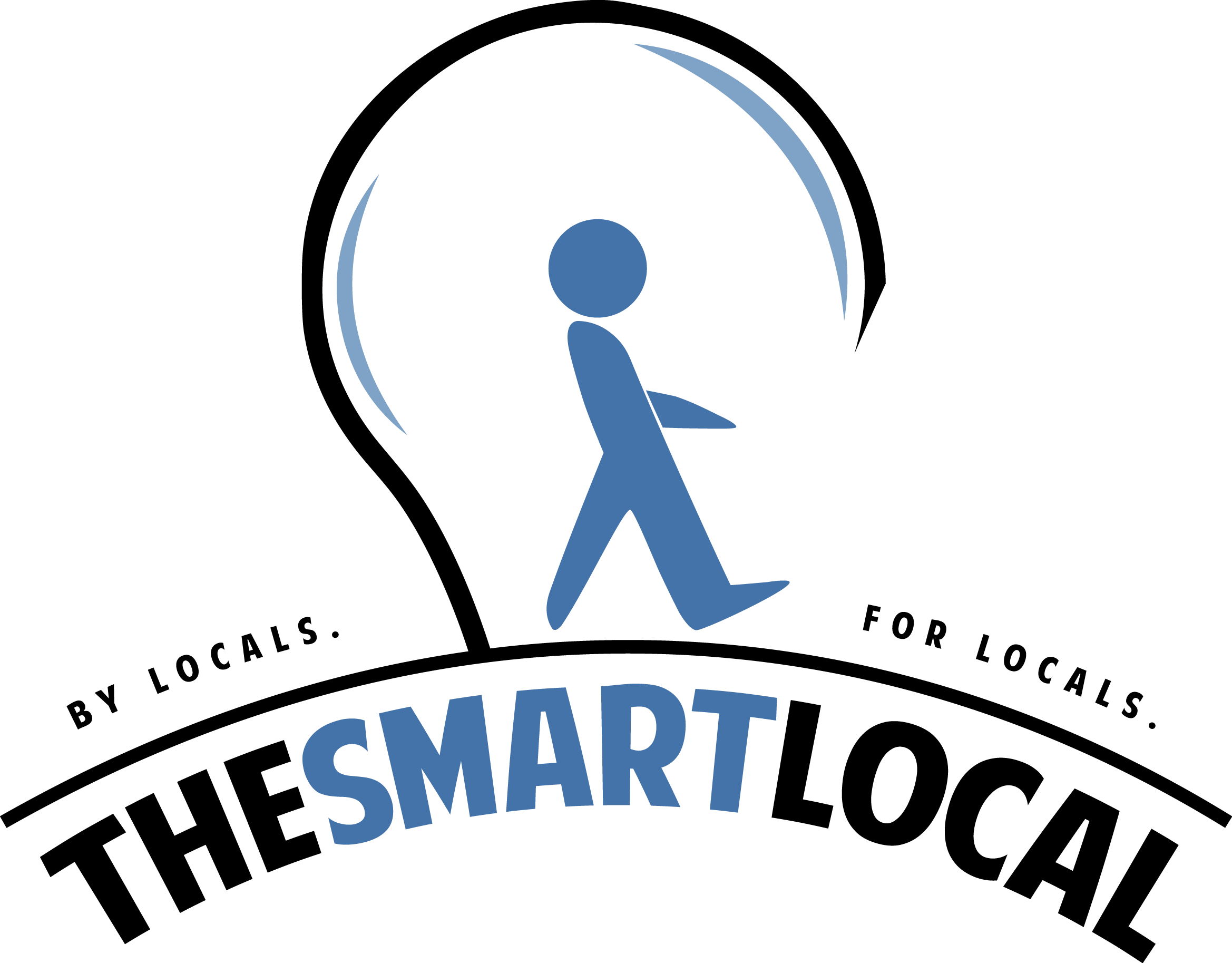 Drop us your email so you won't miss the latest news.