Nature trails in Singapore
---
Upkeeping the #fitspo life on social media in a city like Singapore is tough work. You've covered the 'do you even lift?' gym selfie, the 'casual neighbourhood jog' on Snapchat, and the 'tennis workout' photoshoot – and now you're running out of ideas.
The world is tired of the same old snap of your sweaty running shoes – even your feed deserves better. The answer to a LIT #fitspo feed is simple: walking routes. We bring you seven photogenic trails you can hit to get ripped burning some pesky calories and feed your #fitspo image:
---
1. Sungei Buloh Wetland Reserve (Near Kranji)
---
If you are an Eastie like me, think of Sungei Buloh Wetland Reserve as a combination of Bedok Reservoir Park and Pasir Ris Park, only upsized to match the mass of Serangoon's residential area. While it takes a fair amount of effort to get there, the views and the shots you'll leave with are well worth it.
There are three deserving highlights: The Eagle Point Boardwalk on the Coastal Trail (1.3km), The Migratory Bird Trail (1.95km), and the Mid-Canopy Walk which spans just 150m – perfect for picture hungry sloths with a purpose!
Some parts of the Migratory Bird Trail are undergoing some refurbishing, but that doesn't mean the photo opportunities have to go to waste. The mural-like paintings on the barricades make the trail look like an outdoor hipster ville.
You can check out the differences in the video below, or read our Sungei Buloh InstaWalk article here.

An observation pod at the end of the Eagle Point Boardwalk
Recommended Trail: Wetland Centre – Migratory Bird Trail – Coastal Trail – Visitor Centre
Completing both trails will only take you half a day with plenty of time to venture off and snap as many #fitspo pictures as your heart desires.
Getting There
By Bus:
Mondays to Saturdays
Board Bus 925 from Kranji MRT Station. Alight at Kranji Reservoir Carpark B. Walk across the road to the Visitor Centre.
Sundays and Public Holidays
In addition to the bus service, there is also a shuttle bus, Kranji Express, which operates daily from 8.30AM to 5.45PM from Kranji MRT Station.
For more information, visit National Parks Website here.
---
2. North Eastern Riverine Loop (Sengkang to Punggol)
---
The north-east of Singapore is not just about Coney Island and nonstop construction of upcoming BTO projects. If you're more of a dedicated #fitspo and actually take your workouts seriously, we recommend this trail from Sengkang to Punggol.
You'll owe yourself a good treat after you complete the entire 26km loop of all 4 parks – even recruits in BMT train for weeks before their 24km route march. The seamless route connects Sengkang Riverside Park, Punggol Park, Punggol Waterway Park, and Punggol Point Park, and there are multiple exits along the way in case you completely regret what you signed yourself up for.
There are five bridges along this trail for you to choose from, and they're so unique, you won't be able to stop yourself from snapping that perfect #fitspo shot.
Inspired by Singapore's fading offshore platforms, we loved how unorthodox the architecture of the Kelong Bridge made the perfect backdrop for the photo above. You don't even have to walk deep into the trail for this shot with the bridge being just a couple of minutes' walk from Punggol Waterway Park.

Now if only this bridge were made of wood and ropes…
The Adventure Bridge just a wee bit down the road gave us nostalgic vibes big-time with its suspension ropes akin to the playgrounds of the 90s.
On hot afternoons, you can take shelter in the lookout point right opposite SAFRA Punggol. You can take a water break here and simply appreciate the peace and quiet around you.
Recommended Trail: Start from Punggol Waterway Park – Punggol Point Park – Punggol Promenade – Lorong Halus Wetland – Punggol Park – Sengkang Riverside Park – end at Punggol Marina Country Club.
Check out this map to help you get around the different parks.
Getting There
By Bus: Board Buses 74, 113, 119 or 147 from Hougang Interchange to Hougang Ave 8 and walk to Punggol Park.
By MRT: From Buangkok MRT Station, walk towards Punggol Park via Serangoon Park Connector. The walk will take 10 minutes.
---
3. The Southern Ridges (Near Harbourfront)
---
When Singaporeans talk about the south of our island home, Henderson Waves is usually the first thing that comes to mind for the pretty backdrop. If you're the sort to stock up on #fitspo pictures and release them over a series of days – The Southern Ridges is the trail you'll be thankful for.
From looking like you're in the middle of a mangrove swamp, to high up in the trees on a suspension bridge 18m off the ground – you'll be able to take at least 3 different kinds of athletic shots here.
If you're fully committed to the duty of beautifying your Instagram feed, you'll want to go on the most scenic trail there is – this will take you through Mount Faber Park, the Forest Walk, Telok Blangah Hill Park, and Hort Park.

We took a ton of photos here simply because every corner made for an epic backdrop
Recommended Trail: There are two routes to take here: The first being to Labrador Park (Route A) and the second through to Telok Blangah Hill (Route B).
Route A: Marang Trail – Faber Walk – Henderson Waves – Alkaff Mansion – Forest Walk – Labrador Park
Route B: Marang Trail – Faber Walk – Henderson Waves – Alkaff Mansion – Forest Walk – Alexandra Arch – Hort Park
For more information on this lengthy trail, visit the National Parks website here.
Getting To Marang Trail
By Car: Park at Seah Im Public Car Park (opposite Vivo City)
By Bus/MRT: Take buses 10, 30, 57, 61, 65, 80, 93, 97, 100, 131, 143, 145, 166, 300, 408 and 855 to HarbourFront MRT Station. Exit the station via exit D.
---
4. The Monument Trail (Civic District)
---
If fending off mozzies every five minutes is not your deal, head to the Civic District and wander around the land of suits and ties. Throw yourself right in the middle of Singapore's pre-metropolitan history in the CBD as you walk along Cavenagh Bridge, through Esplanade Park, before ending at the Civilian War Memorial.
We only advise you do it on weekends or late weekday mornings or afternoons to avoid the human tsunami.

Cavenagh Bridge – your starting point

Lim Bo Seng Memorial – check!
There are a total of 27 sights and landmarks along the 1.5km walk that spans across 3 parks, and this will take you more than an hour to complete.

Civilian War Memorial Park – you're done!
Bet you didn't think a walk through Singapore's financial business district could be so therapeutic.
Recommended Trail: Start on Cavenagh Bridge and end at the Civilian War Memorial.
Check out the full trail here.
Getting There
By MRT: Take the train to Raffles Place MRT Station.
---
5. Eastern Coastal Loop (Near Gardens by the Bay)
---

You've probably been inside Gardens By the Bay, but how many of you have been around it? 
Grab your most comfortable shoes and brace yourself for one of the most picturesque routes with an alternative view of Singapore's skyline. The 8.3km route wraps the perimeter of Marina Bay, granting you a panoramic shot of the Supertrees, Marina Bay Sands and the Marina Bay Financial District.

Just look out for cyclists and those rogue e-scooters!
Recommended Trail: Start at Tanjong Rhu Promenade – East Coast Park – Bay East – Marina Barrage – Youth Olympic Park – Singapore Flyer – Singapore Sports Hub.
Check out the full loop here.
Getting There
By Bus: Bus services 11 and 158 will take you down straight to Tanjong Rhu Promenade.
By MRT: Alight at Stadium MRT Station, take a 10-minute walk to Tanjong Rhu Promenade via Singapore Sports Hub.
---
6. MacRitchie Nature Trail & Reservoir Park
---
Excluding MacRitchie from this list would just be un-Singaporean of us. From teh-tarik coloured mud to forest landings stacked with dried leaves, this isn't your typical walk in the park. Depending on how much of a workout you're gunning for, you can customise your very own trail to either up the difficulty level or reduce it.

For the most beautiful view of the entire reservoir and to save your shoes from most of the mud, opt for the boardwalk route.
Dive deep into the trails and you will see how serene Singapore can be. Without the rara-ness and cheers from the masses during events, MacRitchie Reservoir could possibly be the most zen pocket of space on the island.
When you're done, follow the boardwalk out and you will see little pavilions littered along the way. Walk towards the metal gates and then snap more proofs of your new-found #fitspo life as you do so with the entire reservoir as your backdrop.
After a long day, strutting alongside the reservoir on the boardwalks can be meditative. Just try not to get an existential crisis after looking into the blue for too long!
Recommended Trail: For the best backdrops, you can tread either the Chemperai Trail (4.8km) or the Petai Trail (3km). But if you think a trip to MacRitchie will be wasted without being 20m above the forest on their Tree Top Walk, then these are your options:
For iron men in the making, challenge yourself to the 11km loop bring you through earth, air and water – you'll start at the beginning of the MacRitchie Trail (near the Mushroom Cafe), past the Paddle Lodge, onto the Tree Top Walk, alongside the Singapore Island Country Club's Golf Course, and back to the Water Pavilion.
For the less athletic, there's also a shortcut where you can drive and park at the Venus Drive Carpark a mere 600m hike that'll also get you there.
Getting There
By Car: Enter MacRitchie Reservoir via Lornie Road and you will arrive at the carpark.
By Bus: There are plenty of bus services that will take you to the entrance of MacRitchie Reservoir. Check out the list right here!
By MRT: The nearest MRT Station will be Caldecott. You will then have to take a bus over to MacRitchie Reservoir. Don't worry, it's just a stop away.
You can find out more on MacRitchie Reservoir on their website.
---
7. Fort Canning Park (Near Dhoby Ghaut)
---
Given its previous identity as a fortress, it's no surprise that a walk through Fort Canning Park feels like a trip through an ancient city. With the set of heavy metal gates as a reminder of its history and its the walls etched with names of old, the trails at Fort Canning Park offer more than just a walk through nature.
Recommended Trail: Forget about sticking to one trail at Fort Canning Park – there are simply too many routes you can take here. Start from any of the entrances and explore the park for as long as you want to.
Find out more on Fort Canning Park here.
Getting There
By Bus: There are plenty of bus services that will take you to the entrances of Fort Canning Park. Check all of them out here.
By MRT: The nearest MRT Stations are Dhoby Ghaut (Exit B) and Clarke Quay (Exit E).
---
All about that Insta #fitspo life
---
So there you have it. More heart-pumping activities to keep you on top of your #fitspo game. And while these walks may look easy, you don't have to chiong all the way to the end point to prove anything to anyone. Just remember to warm up right, slap on some sunblock, hydrate yourself well and pull those laces tight.
The main players on your gear list are your kicks – just thinking about walking 10km in my school shoes is enough to get the soles of my feet blistering. But throw on a pair of comfortable and sturdy shoes and you're good to go.
---
Gear up with ECCO
---
Fit for both casual wear and the #fitspo journey, ECCO's latest collection, the 'Cool 2.0' was our footwear of choice for this entire day of walking almost 20km. Engineered with GORE-TEX® SURROUND™ technology, lacing up a pair of Cool 2.0 means you'll never find your feet drenched in sweat even after an entire day of physical activity.
This patented technology equips these pair of kicks maximum breathability without compromising on coverage – and by coverage, we mean they're waterproof – so you'll stay dry and comfortable all-around.
Available in men's and women's collections, the Cool 2.0 comes in 2 makes: the ECCO Cool 2.0 Textile and the ECCO Cool 2.0 Leather GTX.
The highly-breathable grid design, the stretchable inner sock construction, and the GORE-TEX® Surround™ on the ECCO Cool 2.0 Textile deliver both comfort and support whilst keeping you looking fly – not to mention dry.
So gear up for comfort with the new ECCO Cool 2.0, and you'll be set.
Also check out our trekking adventure inspo:
---
This post was brought to you by ECCO Singapore.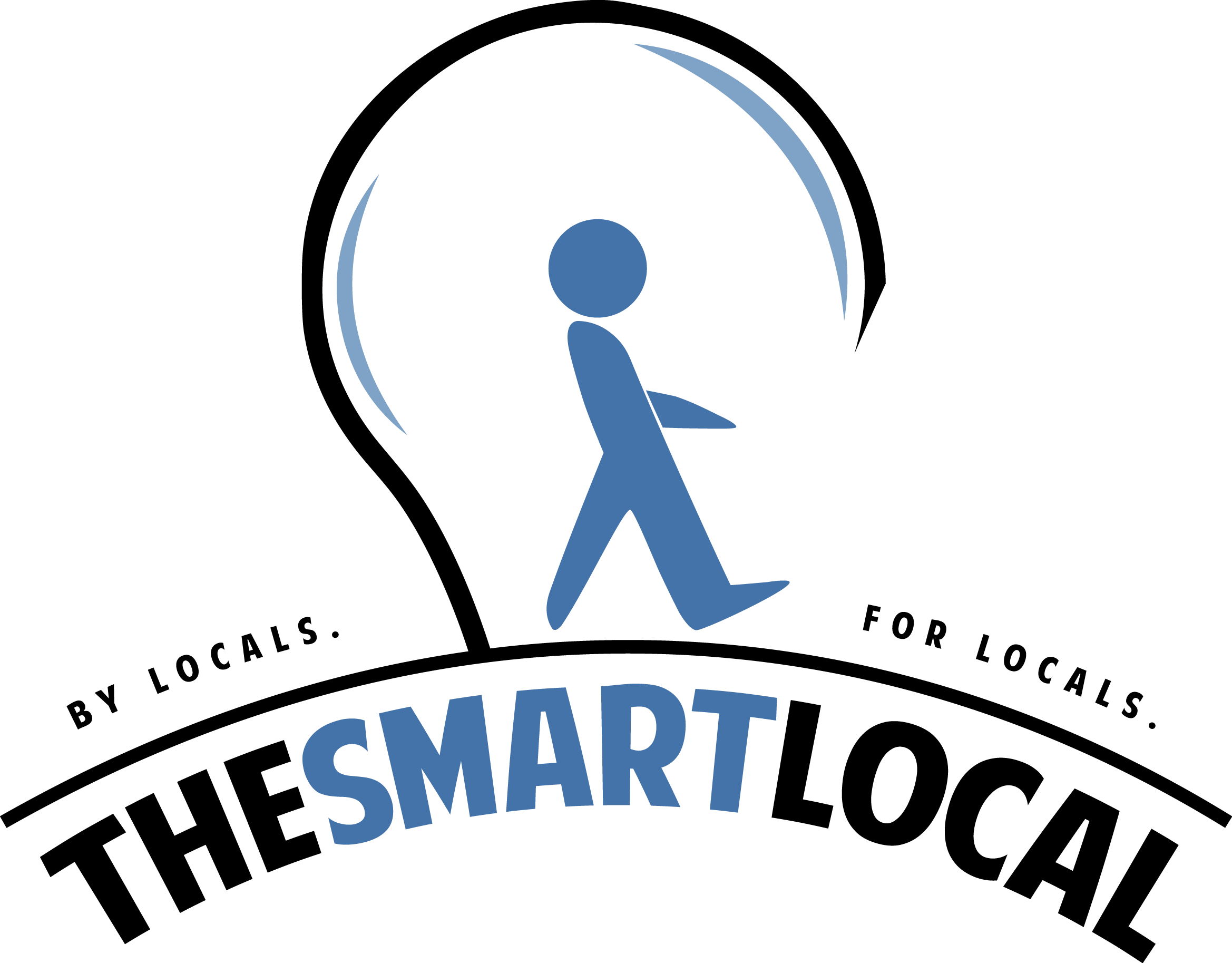 Drop us your email so you won't miss the latest news.