Cycling routes in Singapore by shape
---
Everyone has an inner artist. Maybe not all of us are inclined to paint or draw, but pen and paper aren't the only ways to create art. These days, all you need is a bike and the Strava app to turn the ground into your own canvas. The GPS on the app will mark out the roads and pathways you've ridden on to form the outline of a shape.
If you're looking to spice up your cycling routine, try your hand at creating an artistic masterpiece using GPS and a bike. Here are 8 cycling routes by shape in Singapore to get you started:
---
1. Pig – Serangoon Gardens, Defu Lane & Hougang
---

Image credit: Marine Lee via Facebook
We'll start things off easily with the Pig route. At just 15.3km in length, this beginner-friendly route takes place mostly on flat ground, so there's less of a strain on your legs as you pedal through the circuit.
The easy ride takes you through the Serangoon and Hougang neighbourhoods with a couple of pit stops to check out. There's Chomp Chomp Food Centre around the neck of the pig's silhouette. Take a break here to makan on BBQ chicken wings and sugarcane juice. You'll need the refuelling to gain back the calories you've just burnt.

Apollo Coffee.
Since you're already in the 'hood, explore Serangoon Gardens and check out its poppin' cafe scene that includes French bakery La Petite Boutique and Apollo Coffee. The route also cuts through a number of parks like Teck Ghee Park and Maplewood Park for those looking for a change of scenery.
Distance: 15.3km
Follow the Pig cycling route.
---
2. Rabbit – Bishan-Ang Mo Kio Park & Serangoon Gardens
---

Image credit: Janette Ramat via Facebook
Inspired by this year's zodiac sign, this Rabbit route brings you through Singapore's central and northeast regions. This one passes by malls like Nex and New Tech Park that provide opportunities for a quick toilet break and much needed air-conditioning after riding in the hot sun.
This route has foodies in mind as it'll bring you to a number of popular eateries in the area. Make sure to leave plenty of tummy space for the zichar at Two Chefs Eating Place along Sin Ming. Their butter pork ribs (from $10) and ginger onion venison (from $16) are said to be must-orders here.
Otherwise, take advantage of the cardio you've done by bulking up on protein with a plate of chicken rice (from $3.50) from Ming Kee Chicken Rice at Kim San Leng Food Centre in Bishan.
Distance: 24.4km
Follow the Rabbit cycling route.
---
3. Seahorse – Yishun & Khatib
---
There's more to Yishun than just Northpoint City and Adventure HQ at HomeTeamNS Khatib, as this Seahorse riding route will show you.

Image credit: Isaac Lee via Strava
There's lots of greenery to see as you map out the marine animal's shape. Discover several parks along your route, including Yishun Park, Nee Soon Central Community Park, and Yishun Town Garden. Yishun Park even has an observatory tower you can climb up for vistas of the neighbourhood and nearby Khatib Bongsu mangrove swamp.
But if you want more action than just cycling, this route has activities galore too. Challenge yourself with a high elements course at the Canopy Walk at SAFRA Yishun. You can also visit the Live Turtle & Tortoise Museum, which is home to 30 different species.
Book a visit to the Live Turtle & Tortoise Museum Singapore.
Distance: 25km
Follow the Seahorse cycling route.
---
4. Crocodile – Punggol, Buangkok & Ang Mo Kio PCN
---

Image credit: Happy Lives via Facebook
Singapore wildlife is the theme for this Crocodile route that will bring you on an excursion around the northeast of the island. Apart from creating your own buaya as you ride, keep your eyes peeled as you ride through Coney Island and Punggol Waterway. You might be able to spot otters, kingfishers, and wild boars at these places.

Coney Island and Lorong Buangkok.
Image adapted from: @cwaikong via Instagram
This route also offers several scenic views around this quieter part of the island. Cycle back in time when you ride along Gerald Drive – you'll catch a glimpse of the last kampong in Singapore at Lorong Buangkok. There's also Northshore Plaza II that is situated along the Punggol PCN and faces the Straits of Johor.

Northshore Plaza.
In case of bicycle emergencies, the mall houses the 2nd largest Decathlon store in Singapore. You'll be able to grab the necessary tools for a quick fix and be on your way.
Pro tip: The tail of the croc might be tricky to get right. You'll need to pause your Strava app just after the u-turn at Ang Mo Kio Avenue 5 until you reach Gerald Drive. This will give you a straight connecting line to complete the image.
Distance: 29.8km
Follow the Crocodile cycling route.
---
5. Merlion's head – Hougang, Kallang & Novena
---

Image credit: @zoetay10 via Instagram
The patriotic among us can create the mascot of the Lion City with this Merlion's head route. And as true blue Singaporeans, we love that this route will also bring you on a food adventure through some of Singapore's most popular hawker centres in the Bendemeer, Upper Boon Keng, and Whampoa areas.

Image credit: @baibaisieweng via Instagram
Grub you try include kolo mee from One Ton Mee and laksa from Min Ji Laksa at Bendemeer Food Centre. When you reach Whampoa, stop by Whampoa Market for orh luak from Michelin-approved Huat Heng Fried Oyster.
For a refreshing change of scenery, you can make a detour to explore Windsor Nature Park, which has a treetop walk. If your timing is zhun, you can even head up to Lower Pierce Reservoir to catch the sunset.
Distance: 38km
Follow the Merlion's head cycling route.
---
6. Santa Claus – Bishan, Ang Mo Kio, Serangoon, & Yio Chu Kang
---

Image credit: @leesi_song via Instagram
Here's a festive ride to add to your year-end plans, especially if you find just cycling along a PCN is a piece of cake. But you better watch out, and you better not cry – the Santa Claus cycling route will up the ante with its multiple hills to climb and water bodies to cross.
This route will bring you through Bishan-Ang Mo Kio Park, where you can make a pit stop to check out the river that flows right through it. The river will lead you to the park's own McDonald's for you to grab a bite. There's also ToriYard and Canopy Bishan nearby that offer al fresco dining.
Pro tip: Drawing out Santa's hat on the Strava app will require you to pause between Ang Mo Kio Street 63 and Stratton Walk Playground to complete the picture.
Distance: 49km
Follow the Santa Claus cycling route.
---
7. Godzilla – Bukit Timah, CBD & Seletar
---

Image credit: Gerald Cacas via Facebook
You could take a little trip around Singapore town, not on a Singapore city bus but on your trusty bike. You'll see the Esplanade, Singapore Indoor Stadium, and even Bukit Batok Nature Park while you map out the Godzilla.

Muah Fish Sando ($5.90) at Kunyah Cafe.
Image credit: Fortitude Culina via Google Maps
True to its likeness, the cycling route is a behemoth but don't worry, there are plenty of places along the way to catch your breath and refresh yourselves with food and a cold drink. These include Kunyah Cafe at Bencoolen, a social enterprise that supports the special needs community, and Fortune Centre that has a number of vegetarian and vegan dining options.

The asymmetrical bridge at MacRitchie Reservoir.
There are scenic sights too, such as MacRitchie Reservoir. Most cyclists will take the opportunity to have a break here, as there are toilets and water refilling stations.
Distance: 60km
Follow the Godzilla cycling route.
---
8. T-Rex – Coney Island, Lower Selatar, ECP & Changi
---

Image credit: Terrence Goh via Strava
Those who enjoy documenting their rides with photo spots will enjoy the views offered by this T-Rex cycling route. You'll cruise through several parks, beaches and islands that'll make you feel like you're overseas.

Changi Bay Park Connector and Lorong Halus Bridge.
Image adapted from: @eunnim1004 via Instagram
Shoot pics for the 'Gram at places like Changi Bay Park Connector that looks like Okinawa and Lorong Halus Wetland that looks like the set of a Studio Ghibli movie.

Image credit: @stellaseasidelounge via Instagram
Most of the route brings you along the eastern coast, where there's no lack of food options. Already, our mouths are watering thinking about nasi lemak from Changi Village Hawker, bak chor mee from Bedok 85 Market, and BBQ chicken wings from East Coast Lagoon Food Village
We recommend dapao-ing your spoils so you can have a picnic at Marina Barrage. You could also dine at Stella Seaside Lounge, a beach club along Changi where you can enjoy a well-deserved meal facing the sea.
Distance: 125km
Follow the T-Rex cycling route.

Image credit: Riz Gelle via Strava
The t-rex route is plenty, even for pro-riders. But if you think 125km is no kick, then level up the route with an additional 20km leg that'll get you the Baby & Mummy T-Rex route.
Your reward for going the distance is a visit to CapitaSpring Green Oasis, where you can enter the chio rooftop garden for free and admire the views of Singapore's CBD area. The baby dino also includes a path past Seletar Aerospace where you can catch private planes taking off and landing.
Distance: 144km
Follow the Baby & Mummy T-Rex cycling route.
---
Fun cycling routes in Singapore
---
Cycling is a versatile activity that can be enjoyed alone or with a group of friends. With the help of these fun route shapes, your next cycling journey can have an added element of creativity. If you're up for the challenge, try unleashing your inner Picasso the next time you cycle. Who knows, you might create the next cycling route masterpiece.
For more exercise trails to explore, check these out:
---
Cover image adapted from: @leesi_song via Instagram, Happy Lives via Facebook, jianjun Tang via Facebook, Isaac Lee via Strava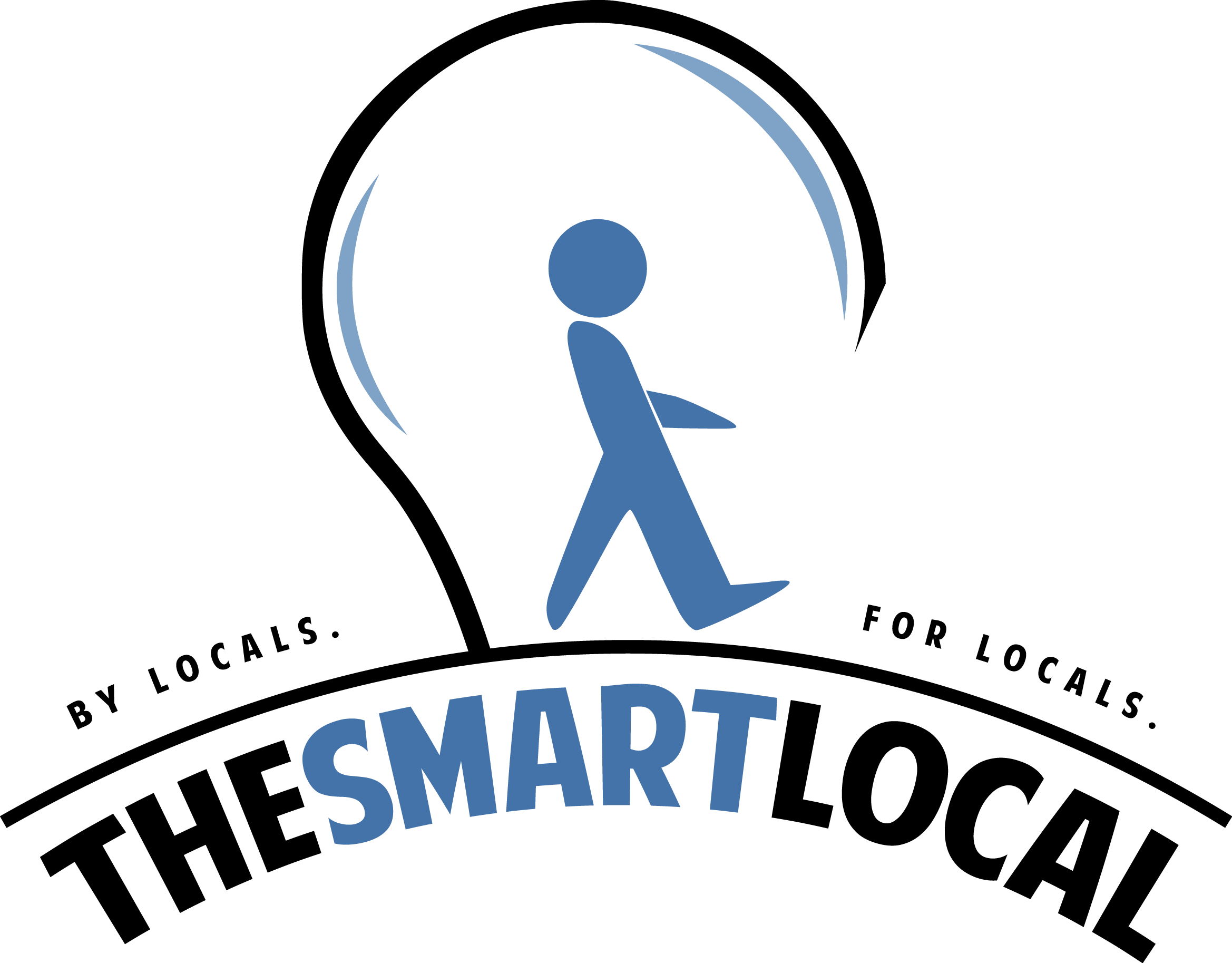 Drop us your email so you won't miss the latest news.