Fortune Centre guide
---
If you're on the hunt for yummy meat-free eateries or looking for hidden gems to explore, Fortune Centre is a place to check out. Situated just a stone's throw away from Bencoolen MRT and about a 10-minute walk from Bugis, this unassuming mall is brimming with restaurants that are full of vegetarian and vegan options – and we're not just talking about salads. 
From vegan sushi rolls and customisable artisanal pasta to Buddhist artefact shops, here's what you can expect to find at Fortune Centre:
---
– Meat-free options –
---
1. Living Wholesome – Healthy thunder tea based dishes 
---
Living Wholesome is for those who are all about clean eating. Their thunder tea–based dishes are available in various options such as low carb, brown rice, and even bee hoon. The food here is healthy ttm considering they're mostly boiled and prepared with minimal oil.

Image credit: @donttelldory via Instagram
For the uninitiated, thunder tea is a traditional Hakka dish that includes a mix of veggies, herbs and proteins, served with thick, green tea soup prepared with a variety of spices. If you're worried about the dishes having a strong matcha taste, rest assured that the soup complements the richer flavours of the rice without being too overpowering.
Living Wholesome offers an affordable menu, with their Thunder Tea Kosong Set starting from just $5.90. You can easily incorporate a healthy and filling meal into your diet without straining your budget.
Unit: #01-23
Opening hours: 10.30am-3pm, Daily
Contact: 8426 6033
---
2. Herbivore – Vegetarian and vegan Japanese food
---
If you think vegetarian and vegan food's limited to salads and raw vegetables, think again. Specialising in meat-free cuisine with Japanese options, Herbivore proves that going green doesn't have to be miso-rable. 
The Unagi Maki ($15) is amongst the various creative sushi rolls offered on their menu.
Image credit: @yewbutnotminli via Instagram
Looking at pictures of the extensive range of delectable Japanese and Western dishes they serve, you'll be hard-pressed to believe they're entirely meat-free. 
The "fish" in platters such as the 5-Kind Sashimi ($35) is made from ingredients such as konjac jelly and tofu.
Image credit: @aaronchuabh via Instagram
Not only do the "fish" resemble the original dishes looks-wise, but they also taste pretty close to the real deal too. And even if you think they don't, these yummy dishes don't compromise on taste and texture either. So if you wanna bluff someone into trying more plant-based foods, perhaps Herbivore is a great place to bring them to. 
P.S. All dishes can be made vegan upon request if they're not already.
Unit: #01-13/14
Opening hours: 11.30am-2.30pm & 5pm-9pm, Daily
---
3. Tracy Juice Culture – Fruit smoothies and vegetarian udon
---
We don't normally associate juice bars with udon noodles, but that's the exact food and beverage combination you'll find at Tracy Juice Culture. 
Aside from several main squeezes such as their Avo Smoothie ($7), Tracy Juice Culture also offers dishes such as Tracy's Special Udon ($9.90) – noodles served in a flavourful mushroom broth.
Image credit: @ramenking2018 via Instagram
Those feeling a little more adventurous can opt to try their signature Fruit Juice Curry Udon ($9.90) instead. After all, u-don know what you're missing out on till you try it. Its broth is made from a blend of curry and fruits so it's tangy, spicy and creamy all at the same time. Not to mention, it's generously topped with ingredients such as dragon fruit slices, tau pok and tofu.
Unit: #01-34
Opening hours: 9.30am-6.15pm, Daily
Contact: 9321 3299
---
4. Pine Tree Cafe – Vegetarian local dishes like nasi lemak
---
Image credit: @juveeats via Instagram
Those who love their local fare can indulge in vegetarian versions of them at Pine Tree Cafe. Using mock meat and other yummy ingredients, this eatery dishes out delectable nosh such as Nasi Lemak ($6), Bak Kut Teh ($7) and Laksa ($6) amongst others.
The best part is that everything here costs $10 or less, so whoever said going meat-free is expensive and boring can eat their words. 
Unit: #02-09/13
Opening hours: 10am-7pm, Daily
Contact: 9681 5457
---
5. Mama Patisserie – All-vegetarian Japanese Bakery
---
Image credit: @Cqveggiefinds via Happy Cow
Although Mama Patisserie's other outlet in Square 2 is now permanently closed, bread lovers can still get their hands on a wide range of freshly baked goods at its Fortune Centre branch. Apart from cakes and cookies, this bakery serves up stuffed buns with a Japanese-flavoured twist. 
Image credit: @ykei_3489 via Instagram
With a pleasantly sweet red bean and chestnut filling nestled within a fluffy matcha bread, the Matcha Chestnut Red Bean Bun ($1.80) is a must-try if you're at Mama Patisserie. The slight bitterness from the bread contrasts well with the sweetness of the filling, making it a satisfying tea time snack. 
Likewise, the Black Sesame Yam Bun ($1.70) is also worth having as the sesame seeds give the carby treat a nice nutty taste, pairing well with the yam filling in the centre.  
No worries if you don't have a sweet tooth because this bakehouse also has a bunch of vegan and vegetarian savoury bakes like their Vegan Sausage Bun ($1.50).
Unit: #01-34
Opening hours: 9am-9.30pm, Daily
---
– Non-vegetarian eateries –
---
6. Crescent – Whipped cream espresso & old-school waffles
---

Image credit: @iris.nihao via Instagram
The aroma of pandan waffles we know and love and freshly roasted espresso beans might draw you to Crescent Waffle & Sandwich Shop. 
Besides enjoying some old-school waffles with kaya or chocolate, try their signature treat – the Black Sesame Waffle ($2.80). If you're feeling a little fancy and want to have an extra flavourful snack, you can always customise and add an additional topping for $0.60.

Image credit: @daniellekopi.sg via Instagram
Those who want to fill up their tummies can order a Smoked Salmon Croissant ($11.90) or Peri-peri Chicken Sandwich ($11.90).

Image credit: @iris.nihao via Instagram
Their hand-poured brews are also reasonably priced from $4.50. For something more decadent, grab a cup of Iced Crescent Coffee ($6.50), where your iced latte is crowned with a layer of luscious whipped cream.
Unit: #01-17
Opening hours: Tue-Sun 8am-3pm (Closed on Mondays)
---
7. Pasta & Co. – Customisable freshly-made pasta
---
Image credit: Pasta & Co. via Facebook
Whether you're vegetarian or not, Pasta & Co. has options for everyone. The cherry on top is that you'll get to customise your pasta dish according to the way you like it. There are five types of handmade pasta for you to choose from, ranging from Squid Ink Tagliatelle to Beetroot Fusilli.
Image credit: Pasta & Co. via Facebook
Mix and match the pasta type to the sauce or leave it up to the service crew to recommend something to you. No doubt you'll be able to get your fill of im-pasta-bly authentic Italian dishes here.
Unit: #02-17
Opening hours: Tue-Sat 12pm-2.30pm & 5.30pm-10pm | Sun 12pm-3pm (Closed on Mondays)
Contact: 8837 9278
---
8. WaWa Lala Bee Hoon – Lala clams speciality restaurant
---
Image credit: @hungryybearr via Instagram
Founded by a bunch of seafood lovers, WaWa Lala Bee Hoon serves up a smorgasbord of dishes featuring venus clams – a.k.a. lala. Its menu features signature items such as the Signature Power Drunken Lala Bee Hoon Soup ($9.90) and Power Sambal Lala ($9.90) and other western grub such as Fusilli Vongole ($11.90). 
With a seawater tank housing live clams onsite, you can bet that the seafood here is about as fresh as it can get. 
Unit: #01-11/12
Opening hours: Tue-Sun 11.30am-9.30pm (Closed on Mondays)
---
9. Izakaya Hikari – Affordable grilled meats
---
Image credit: Izakaya Hikari via Facebook
Tucked away in a cosy corner on the third floor is Izakaya Hikari. With a modern interior and shelves lined with Japanese wine bottles, this bar is something most would not expect to find in an older mall like Fortune Centre.
Image credit: @wchujiak via Instagram
Even better, Izakaya Hikari's menu includes a plethora of affordable grilled meats (from $3.90) for you to tuck into. If you feel like having something more classic, they also offer other familiar Japanese dishes such as Sashimi Donburi (from $16.90) and Gyoza ($6.90). 
Either way, this quaint Izakaya is a great place for you to fill your belly, chillax and unwind. 
Unit: #03-01
Opening hours: Mon-Fri 12pm-2.30pm & 5.30pm-10.30pm | Sat 5pm-10.30pm (Closed on Sundays)
Contact: 8921 3779
---
10. Hangawi Korean Food – Authentic Korean nosh
---
Image credit: @thisisjeffrey via Instagram
We all know never to judge a book by its cover, so it's unsurprising to see Hangawi Korean Food filled with diners despite its hole in the wall appearance.


Image credit: @xewan9 via Instagram
Owned by Koreans, this family-run eatery is the go-to place for authentic Korean dishes that are also value-for-money. Expect to find generous servings of classic items like Kimchi Soup ($6) and Bibimbap ($6.50).
Better yet, you'll get a free serving of banchan (Korean side dishes) alongside each main you order. 
Unit: #02-18
Opening hours: 10.30am-4.30pm & 6pm-7.30pm, Daily
Contact: 9107 8749
---
– Other shops  –
---
11. Shop for vegetarian groceries and snacks
---
Image credit: @duckchocolate via Happy Cow
Forget the time-consuming hunt for meat-free groceries within regular supermarket aisles because Xin Yuan Vegetarian Food Trading is your one-stop-shop for everything vegetarian.
Conveniently located on the first floor, this store sells a variety of vegan and vegetarian products at reasonable prices – some even cost less than what you'll find in your local grocery store. At the same time, they also bring in seasonal treats such as bak kwa so it's worth a visit if you're looking for vegetarian versions of your fave festive snacks. 
Unit: #01-25
Opening hours: Mon & Wed 8am-6.30pm | Tue & Thu-Sat 8am-7.30pm (Closed on Sundays)
Contact: 6338 3456
---
12. Browse through various stores with Buddhist artefacts
---
Image credit: De Lin Buddhist Artifacts Center via Facebook
Besides food, Fortune Centre houses a couple of religious goods and occult stores that can rival those at Fu Lu Shou Complex. They are mostly Buddhist ones, which is unsurprising considering how Kwan Im Thong Hood Cho Temple is right next door. It's also easy to spot these stores as most of them are brightly lit with religious talismans and statues on display. 
Some of them even provide Feng Shui consultations and readings. If you're keen to bring in the huat, perhaps it's worth checking out these shops at Fortune Centre.  
---
Visiting Fortune Centre
---
Contrary to its "vintage" exterior, Fortune Centre is a gem many of us have not fully explored. Don't write it off as an ancient relic – rather, visit the mall in person and you'll find yourself rewarded with some of the tastiest and most creative vegetarian and vegan food in Singapore. 
Address: 190 Middle Road, Singapore 188979
Opening hours: 11am-9pm, Daily
How to get to Fortune Centre:
By car: Fortune Centre has a carpark. Though, do note that parking charges vary depending on day and timing.
By MRT: It is just a 2-minute and 10-minute walk away from Bencoolen and Bugis MRT stations respectively.
By bus: Accessible via bus 56, 131, 147, 166, 640, 857 and 980. All of these buses will stop a few minutes walk away from Fortune Centre.
For other noteworthy malls to explore in Singapore, check out: 
---
Cover image adapted from: @juveeats via Instagram, @aaronchuabh via Instagram
Originally published on 23rd December 2021. Last updated by Pat Yuan Teng on 21st April 2023.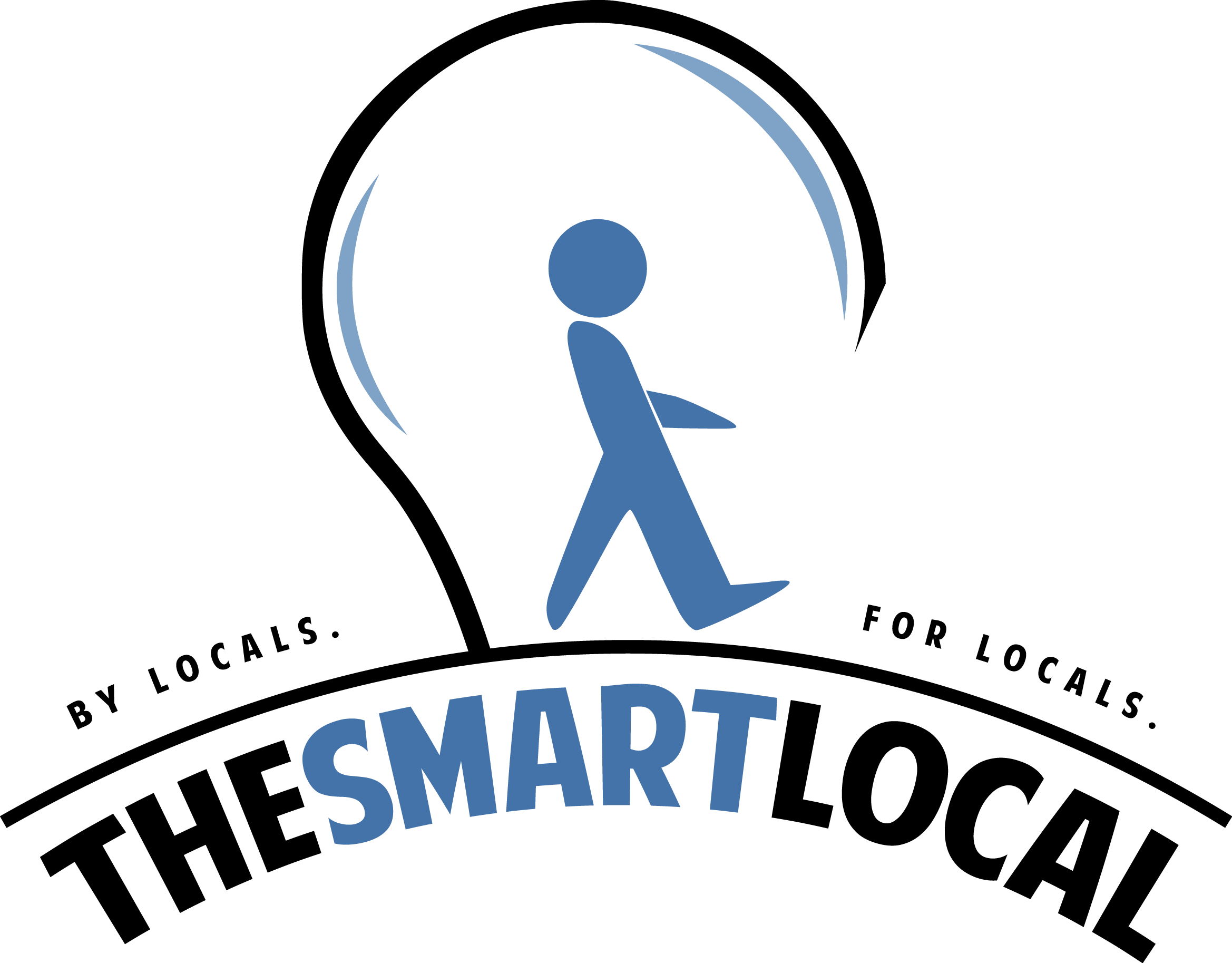 Drop us your email so you won't miss the latest news.