Bird Paradise & Mandai Wildlife West opening
---
It wasn't too long ago that we mournfully bid farewell to Jurong Bird Park. Fast forward a few months later and we have some good news for animal lovers: the new Bird Paradise is already beak-oning, with a soft launch on 8th May 2023. Precisely 17 days from now, if you're counting.
Tickets will be available for pre-booking from April 2023, with early bird discounts of up to $10 off. Visitors can also look forward to a free-entry public node of the park, Mandai Wildlife West, with 2 play areas and a handful of F&B eateries like Luke's Lobster.
---
Public Mandai Wildlife West node with activities & lots of food
---
Let's first talk about Mandai Wildlife West, which will be open to the public, with no entry fee. Directly connected to Bird Paradise, this section of the park has 2 play areas, the Pangolin Adventure and Pangolin Hideout for the little ones to run amok. 

Image credit: Mandai Wildlife Group
There'll also be 3 themed sections of the park including the mangrove-themed Forest Stream, canopy-inspired Epiphytic Cluster, as well as a Foraging Trail that's based on the medicinal resources within rainforests.

Image credit: Mandai Wildlife Group
Also look out for the Green Roof, a sheltered linkway connected to the car park that has flowering plants that should soon attract plenty of bees and butterflies. 

Luke's Lobster.
Of course, a day out in the sun is incomplete without some food. Once you're famished from all the exploring, tuck into plenty of new eateries including Luke's Lobster, Leckerbaer, and Mr Holmes Bakehouse, all 3 of which will be housed together in a flagship multi-concept store. 

A&W hotdogs.
There'll also be A&W, Collins, and Gelato Boutique and Sandwich Bar by Birds of Paradise. Other F&B options include: 
Han's Union – fusion meals

Pavilion Banana Leaf – Indian food

Coffee House by Old Chang Kee 

Starbucks

Cheers 
In line with their sustainability efforts, there'll also be a local zero-waste store, Unpackt. Plus, food waste will be processed in a "food digester" within Mandai Wildlife West. Throughout the park, you'll also be able to find bike racks, charging stations for electric vehicles, plenty of recycling bins, and water points to stay hydrated.
---
New entrance to Bird Paradise with 10m waterfall
---

Image credit: Mandai Wildlife Group
There's plenty to look out for before you even enter the park, starting with a new 84m-long archway at the entrance of Mandai Lake Road, adorned with carvings of animals like the Great Pied Hornbill, Giraffe, and Malayan Sun Bear. 
The main arrival area is also not to be missed, with a cascading 10m-tall waterfall welcoming you. Visitors will be able to take a closeup shot from the foot of the waterfall as well as walk to the top via a winding path for a wide-angle, top-down shot. Those who have been to Indonesia may also realise that this was inspired by the Madakaripura waterfall.
---
Things to do in Bird Paradise
---
Now on to what the lot of us are the most curious about: the park's main attractions. Some highlights and must-knows about the 17-hectare wildlife wonderland at a glance:
---
1. It'll be joining forces with the other big 3 
---
Bird Paradise will be joining 3 other existing wildlife parks – Singapore Zoo, Night Safari, and River Wonders – at Mandai Wildlife Reserve alongside an all-new Rainforest Wild. There'll also be more green public spaces and an upcoming eco-resort, Banyan Tree Mandai, all slated to progressively open by 2025.
The new Bird Paradise will span around 17 hectares, significantly smaller than the 20.2-hectare Jurong Bird Park. Yet, it will remain the largest of its kind in Asia, home to 3,500 birds from more than 400 species. 
---
2. There are 8 walk-through aviaries
---
Think you can't go around the world in a couple of hours? Think again. 
The new Bird Paradise will take bird-watching to a whole new level. If you're a nature lover who has always dreamt of going to different countries to marvel at animals in the wild but just can't muster enough leave days, you can traverse different geographical regions within Bird Paradise.

Image credit: Mandai Wildlife Group
There'll be 8 walk-through aviaries with different immersive environments showcasing geographically-appropriate features, vegetation, and bird species of each region:
Heart of Africa

Wings of Asia

Crimson Wetlands

Amazonian Jewels

Songs of the Forest

Mysterious Papua

Australian Outback

Lory Loft
Each aviary starts and ends with an informational hub that doubles up as a resting point and has a few interactive photo ops too. You know exactly where to go when you need to escape into an air-conditioned place.
That said, there are no bins in the aviaries so please keep your rubbish with you and dispose of it once you've exited the premises.
---
3. Including an elevated canopy – no, it's not Macritchie 
---
One of the park's main highlights, which you'll find closest to the entrance, is the Heart of Africa, a 1.55-hectare aviary with over 800 African birds spanning across 70 species. It is the largest walk-through aviary dedicated to the colourful birds of the continent. The bird you're most likely to spot here is 1 of the 8 species of Turacos.
Bee-eaters' cliff.
Image credit: Mandai Wildlife Group
Those familiar with the birds of continental Africa would've probably heard of bee-eaters, a group of colourful birds that eat bees and other flying insects such as dragonflies. At Heart Of Africa, you'll get to see them in action as they dive and swoop to catch insects mid-air in the aviary.
---
4. Sign up for bird feeding from $8 & behind the scenes tours
---
Animal lovers looking for close encounters can sign up for the feeding sessions (from $8), during which you'll get to interact with Starlings, African Hornbills, Barbets, and Pelicans.
If young ones want to have a go, perhaps the most gentle of the lot is the flock of Lories and Lorikeets found at Lory Loft. The bird keepers will hand you some homemade nectar to attract these colourful birds.
Here's another tip: there are feeding bowls all over the park, so if you want to capture a zoomed-in video of the birds in action, this is where you need to camp with your cameras ready.
African Birds feeding
Show times: 9.30am & 2pm
Location: Heart of Africa
Lories & Lorikeets feeding
Show times: 11am & 3.30pm
Location: Lory Loft
Pelican feeding
Show times: 10am
Location: Wings of Asia

Image credit: Mandai Wildlife Group
If you'd like a deeper dive into the ins and outs of the park, sign up for a behind-the-scenes look (from $118.40/pax) for a guided "backstage" tour of Bird Paradise. You'll also be privy to an exclusive look into the Avian Healthcare and Research Centre, where you can catch the breeding and conservation programmes of endangered species in action. 
These tours happen daily from 2pm-3pm.
---
5. The iconic Waterfall Aviary is being resurrected 
---
Those who have visited Jurong Bird Park would probably be familiar with its iconic Waterfall Aviary. Well, you can find a tribute to it at Crimson Wetlands, where a 20-metre-tall waterfall lies, inspired by one of the highest waterfalls in Colombia. 
This is home to the scarlet ibises and roseate spoonbills, alongside the fan-favourite colourful macaws, who will be feeding here. 
Here's your chance to get really close to the parrots and snap your 'Gram-worthy shot.
---
6. There'll be over 20 species of hornbills
---
Of course, how could we miss out the birds of Southeast Asia? Transport yourself to the bamboo forests and sloping rice terraces of the region at Wings of Asia. Beyond aesthetics, the landscaping with a labyrinth of bamboo provides sustenance for the animals living in the habitat. 
Here's where you can find 20 different species of hornbills, including new species such as the Knobbed Hornbill and Sulawesi Hornbill. This area is being dubbed as "the world's largest living genetic reserve of hornbills under human care".
This is also the section where you have the opportunity to feed pelicans fish. Fun fact: they're all named after characters from Finding Nemo.
---
7. You can dine with penguins at Penguin Cove
---

Image credit: Mandai Wildlife Group
If the weather's too humid for you, head into the Penguin Cove. It's a cold salt-water habitat that will mimic the living environments of different species of penguins, such as the Gentoo Penguin, King Penguin, Humboldt Penguin, and Northern Rockhopper Penguin. 

It's a penguin parade!
In the future, there'll also be 2 dining experiences – a casual cafe overlooking the surface of the "Arctic" and a fine-dining restaurant below from where you can observe the penguins diving underwater while enjoying a meal.
---
8. Bird Paradise will be huge on avian conservation 
---
Here's an uber-cool fact, 24% of the residents at Bird Paradise are said to be threatened species – the highest percentage listed under human care in a single zoological park. After all, the topic of avian conservation is a huge part of Jurong Bird Park's ethos. 
Get the rare chance to marvel at these endangered birds with your own eyes at at the Winged Sanctuary, a zone specially dedicated to birds of high conservation value. This includes critically endangered species like the Philippine Eagle, Vietnam Pheasant, and Negros Bleeding-heart.
---
9. Watch the birds displaying their talents
---
Remember the iconic Kings of the Skies and High Flyers from Jurong Bird Park? There will be similar shows here as well – Predators on Wings and Wings of the World – with new surprises for visitors. As the name suggests, Predators on Wings will feature predatory birds such as eagles, vultures, hawks and owls. 
We all know parrots can talk but you might be surprised at how intelligent these creatures really are, and you can learn more by attending the Wings of the World presentation. No bookings are required for either of these live shows but seats are available on a first-come-first-serve basis.
Predators on Wings
Show times: 10am & 2.30pm, Daily
Location: Sky Amphitheatre
Wings of the World
Show times: 12.30pm & 5pm, Daily
Location: Sky Amphitheatre
---
10. Snag souvenirs & gifts made from recycled materials
---
As you make your way out of the bird park, you'll encounter the Bird Paradise gift store. It's the spot to shop for colourful souvenirs that are actually useful. In addition to cute plushies in the shapes of all sorts of birds, you'll find wearables such as caps and tees.

Penguin Cove retail store.
Folks who are all about the green lifestyle can head to the sustainable section featuring merch made from recycled materials. Btw, there's also a gift shop at Penguin Cove.
---
Tips for visiting Bird Paradise
---
You must have realised by now that the park is ginormous and you're going to be on your feet most of the time, so wear comfortable shoes. If you do get tired of walking around, however, there is a free in-park tram  that can ferry you from the entrance to the Central Plaza.
Those travelling by public transport can hop on to the $1 shuttle service that picks you up from Khatib MRT and drops you off at Bird Paradise. If you're driving, the parking charges are capped at $10/entry so you can even stay all the way till the park closes.
Parents with kiddos can rent a trike or wagon at $18 for the full day to drag their kids around. The wagon even has enough space to hold small items. And if you don't want to be lugging around your stuff all day, rent a locker from $5 to store your belongings and just bring along the essentials.
Given Singapore's unpredictable weather, we'd say you should pack a poncho or umbrella as well as snacks and a water bottle to hydrate on the go. Don't forget to lather on sunscreen and wear a hat to protect from the sun … and bird poop.
Last, but not least, plan your route in advance and check out the timings for each activity so you won't miss out on important highlights such as the shows and feeding sessions. This can easily be done via the Mandai App which also has the map and all the park information you may need.
---
Discounted early bird entry to Bird Paradise
---
If you're bubbling with excitement, be the "early bird that catches the worm". The park will be having its soft opening from 8th-26th May 2023, with single park admission rates starting from $38/adult, $23/child, and $20/senior citizen. The first batch of tickets will be released from 24th April 2023 onwards so be sure to set your alarm to be among the first visitors of the park.
For visits from 27th May 2023 onwards, the standard ticket price starts from $48/adult, $33/child, and $20/senior citizen. 
To enjoy even more benefits and discounts of up to 20% off, sign up for a free WildPass. This pass can be used across all Mandai wildlife parks and includes discounts on the admission ticket.
---
Opening of Bird Paradise in Mandai
---

Image credit: Mandai Wildlife Group
It doesn't matter if you're a bird lover or an average Singaporean looking for new things to do in Singapore. Bird Paradise has plenty to anticipate from new eateries to fascinating new enclosures to explore. Avoid going overseas this May to avoid the #FOMO!
Admission (8th-26th May 2023): $38/adult | $23/child | $20/senior citizen

ADMISSION FEE
$48/adult | $33/child | $20/senior citizen
ADDRESS
20 Mandai Lake Road, Singapore 729825
Opening Hours:
Wednesday 09:00 AM-06:00 PM

Show Time
| | |
| --- | --- |
| Monday | 09:00 AM-06:00 PM |
| Tuesday | 09:00 AM-06:00 PM |
| Wednesday | 09:00 AM-06:00 PM |
| Thursday | 09:00 AM-06:00 PM |
| Friday | 09:00 AM-06:00 PM |
| Saturday | 09:00 AM-06:00 PM |
| Sunday | 09:00 AM-06:00 PM |
---
Photography by Gavin Chua.
Originally published by Dewi Nurjuwita on 11 October 2022. Last updated by Aditi Kashyap on 21st April 2023.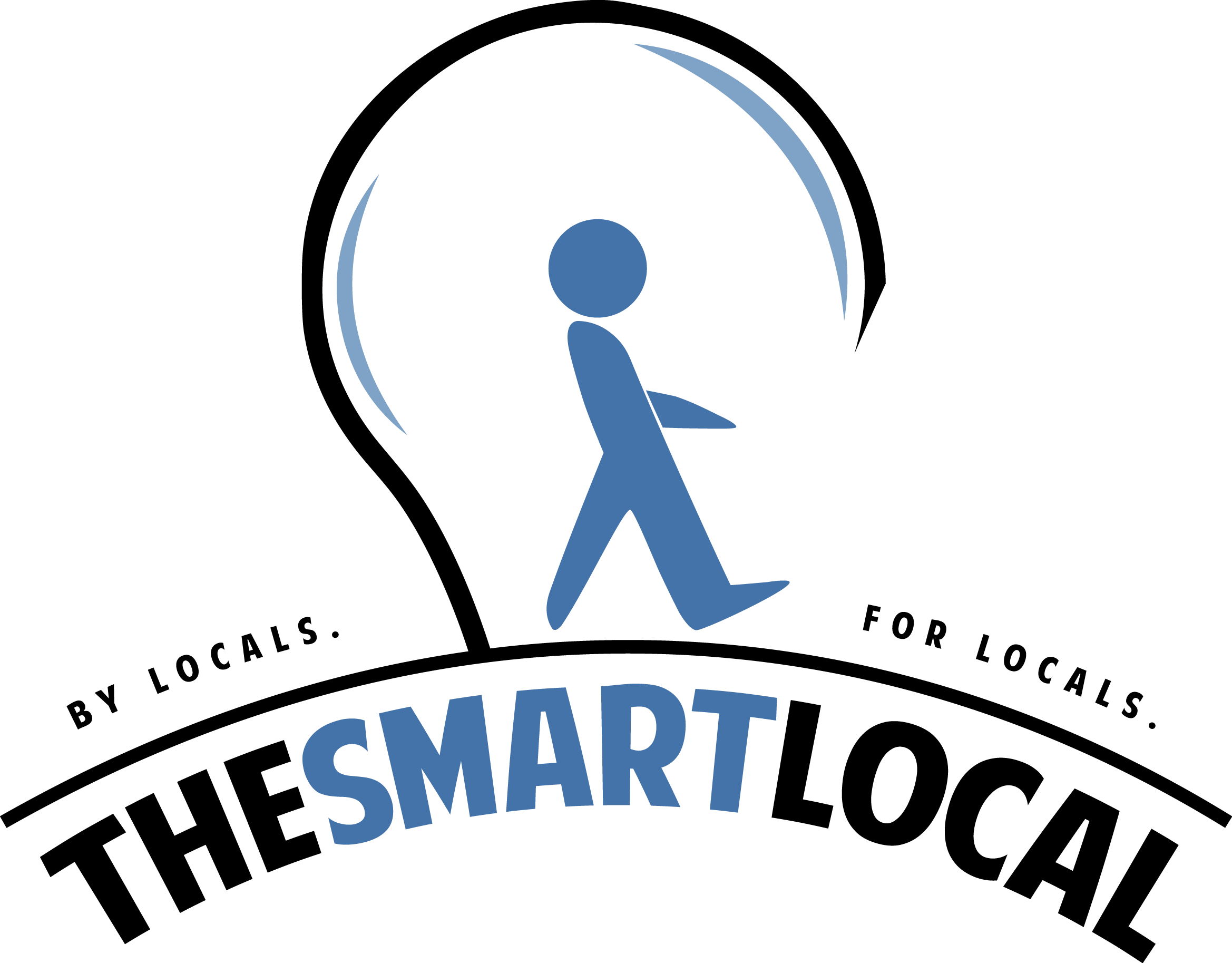 Drop us your email so you won't miss the latest news.