Beyond the surface of Lucky Plaza
Drive down the stretch of Orchard Road on a Sunday afternoon and you'll find the outside of Lucky Plaza teeming with local Filipinos congregating at the front. You'll also see numerous money changers and auntie-spirited 3 for $10 perfume deals. But alas, not many of us have ventured inside and would rather be seen at malls connected by the Orchard MRT passageway.
But let's be clear, this gem in the city centre is more than its outside facade. It's a place brimming with the best (and cheapest eats) in town and budget shopping for the hipster who's become bored of *Scape. From the best Yong Tau Foo in the city to legit JB-priced haircuts, here are 10 offerings that'll whet your appetite fosho.
FOOD
1. Inasal – where local Filipinos congregate for authentic nosh (#04-49/50/51)
Lucky Plaza isn't Lucky Plaza without its array of mouthwatering foodie picks. And after consulting my Pinoy friends and my domestic helper, Richiel – they all came to reveal a shared secret gem of theirs. This gem goes by the name of Inasal.
Inasal's exterior combines their house bakery and an inconspicuous entrance into the main restaurant. Venture in and you'll be greeted with a huge board filled with Filipino dishes and no accompanying English explanations. #local.
If you can only eat one thing here, go for the famed Lechon Kawali ($9) – the Pinoy rendition of the ever sinful sio bak, or crispy roast pork belly that was only saved for special family reunions or holidays. But Inasal does theirs with more crunch and less grease. The crispy slated skin of the pork complements the tenderness of the layered fatty meat – bliss. Pickled veggies served on the side cut through the fried aftertaste and makes for an important addition.
And while you're at it, have a go at Inasal's many pastries and sweet offerings. My favourite was their Ensaymada ($2), a condense-milk sweet bun, dusted with tons of shredded cheese. Think of it as a cultural level-up from the offerings at our HDB neighbourhood bakeries.
2. My Favourite Cafe – For the crispiest meatballs in your YTF (#06-046/47)
YTF is a perennial favourite in the TSL office, but I've always been averse to MSG laden soups and fish paste. At My Favorite Cafe though, I found myself appreciating the full bodied soup, without the usual headache or thirstiness. Amazingly, the secret to their amazing YTF isn't just the broth or in the sauce – it's all about their fried meatballs.
These glorious nuggets of goodness are highly elusive and can be reduced from 30 to 0 in a matter of minutes. It's tender filling of minced pork nicely complemented the crisp batter that was fried to perfection. Despite being deep fried, the meatballs still retained their juiciness without being dry. Richiel couldn't get enough of them and neither could I! We had 5 at one go.
Be wary of the office crowd and come early as the 12pm queue snaked all the way to the other end of the 4th floor. I'm serious – it'll put any BAKE Cheese Tart queue to shame.
3. Pig out on fast food that isn't your typical
Jollibee (#06-048A)
Having grown up with Jollibee her whole life, my domestic helper Richiel swears by their recipe. There's something about their crispy crackling golden batter and tender chicken on the inside that's a sure-win.
Thankfully, Jollibee has opened a few branches all over Singapore but their main store located in Lucky Plaza. Don't miss out on their classic Chickenjoy sets served with a side of – nope, not boring fries – but rice (#asiaftw) and a soft drink.
What's more, their 2-piece value meal only goes for $6.60 – talk about massive gains.
Tapa King (#B1-038)
We've heard of Spanish Tapas but perhaps not Filipino Tapa. Tapa (not Tapas) is a Pinoy dish that involves cured meats that are stir-fried or grilled to perfection. The result? Aromatic slivers of tender meat swimming in zhup.
Tapa King at Lucky Plaza does a pretty good version of this even though it's a fast food chain. Your typical burgers and fries can move aside for some kick-ass set meals from Tapa King.
Our Tapa King Set ($7.80) came with the quintessential Tapa Beef stir-fry, pickled vegetables and a glistening fried egg for good measure. The beef was a tad too chewy for my liking but the savoury, garlicky marinade went very, very well with rice.
4. Insta-worthy cafe food at kopitiam prices (#B1-038)
If overpriced cafe food at the extreme ulu ends of Singapore has got you raging, look no further than the central Lucky Plaza for your cafe nosh. And psst, it's cheap too. Located in the Asian Food Mall at the basement of Lucky Plaza, this 'cafe' is essentially a food court stall.
Some of their best offerings include the Dirty Fries ($4.50), a pile of shoestring fries layered with bolognese sauce, nacho cheese and luncheon meat! Note that luncheon meat is a secret menu item and can only be added by request.
Another dish we had a go at was their signature Boo Burger ($6.80), a worthy contender of the chicken and waffle variation. This baby comes with the additional runny egg and cheese sauce. The fried chicken thigh was especially tender when we cut into it but the waffles had the consistency of the frozen-and-microwave kind.
Overall, a refreshing take on cafe food that's not overpriced and not all the way in the East. Check out our full review on Eatbook.sg!
SHOPPING
5. <$10 buys for blogshop clothing!
Shopaholics, rejoice. At Lucky Plaza, indulge in guilt-free shopping with buys that even Budget Barbie would approve of. I must say, being a total nitpick about price and quality, the merch at most of the apparel stores fit the bill, and Richiel would agree too. But as usual, be vigilant for ripoffs!
Song & Song on the ground floor!
One of the main fashion franchises at Lucky Plaza include Song & Song (#01-56 & #02-115), who have a whopping 2 stores in 1 building. But deals here depend on what you're looking for – S&S on the 1st floor serves adult women and their 2nd floor sibling caters to mostly kidswear. The cheapest items go for $3! Talk about a massive steal.
Another fashion veteran in Lucky Plaza is Speed Fashion (#04-80). Speed Fashion mostly caters their prices in multiples of 5 (don't ask us why) – $5, $10, $15 and so on. Get your blogshop finds here for only a fraction of the price. While may some clothes here come off the cheena end, dig deep and you will be rewarded.
6. Fulfil your chocoholic desires at the Cheapest Chocolate Station (#02-069)
If you've got a sweet tooth, you asked and we've answered. Feast your eyes on Chocolate Station at Lucky Plaza. Or you could use their branding at 'The Best & Cheapest Chocolate Station'. Key emphasis on cheapest. This place sells hundreds of chocolate varieties at an insanely wallet-friendly prices.
From European Milka bars to sake-flavoured Kit Kats from Japan, this place has got you covered for all your choc whims. And with their massive sale going on at the moment, some of your fave sweet treats are going for as low as $1.
Besides chocolate, Chocolate Station provides elusive sweet offerings such as my all-time favourite Speculoo Biscuit Spreads. Y'know the caramelised biscuits we get at the NDP? Yup those, except in molten liquid form.
Taste the Cadbury rainbow for only 4 for $10
Take your pick from 24980502 Cadbury flavours at only 4 for $10. Flavours such as 'French Vanilla'' or 'Cashew and Cookies' are certainly ones you wouldn't be able to find in your typical NTUC or Sheng Siong.
Finding Chocolate Station can be a bit tricky. Climb 1 floor up the escalator right next to the Asian Food Hall and you'll be greeted with this mini-Willy Wonka factory.
7. Visit any one of the countless pinoy marts (and check out our cool finds!)
Ah the ubiquitous mini-marts of Lucky Plaza. Hop on any level of Lucky Plaza and there you'll find dozens of mini-marts selling the best finds of Southeast Asia. Be it addictive snacks or interesting beauty products, you'll find yourself rifling through the store for secret gems. Here're some of them.
Three words: Likas Papaya Soap. This 8cm bar is a godsend in its own right. Many Filipino women, including Richiel swear by these bar soaps that apparently whiten and brighten unevenly toned skin.
Growing up, I would always spy these bright orange bars perched on the bathroom shelf, no matter which domestic helper came and left. And it probably goes to show that these papaya soaps are truly cult favourites.
You could call this the keropok of the Philippines but 1000 times more sinful and tastier. And it goes by the name of chicharon, a snack consisting of deep fried pork skin. If the pork lard in your mee pok doesn't suffice, head down to Lucky Plaza for your dose of crispy fried goodness.
According to locals, the best chicharon still have a bit of meat attached to the skin. So bite into these golden nuggets and feel the savoury grease coat your mouth with a crrrunch.
Whether it's soap or pork rinds, there are several mini-marts staggered around Lucky Plaza. Go on a hunt for interesting buys and you never know when you'll chance upon a product that'll leave you hooked.
SERVICES
8. Eyebrow threading sans over-commercialised prices
If y'all are beat after eyebrow threading stores in Little India jacked up their prices, look no further than Lucky Plaza. There are several aestheticians offering budget eyebrow shaping / waxing / threading services, all from just $5. As long as it isn't invasive, $5 threading can't go wrong, right?
Most of the cheaper beauty salons can be found on the 2nd floor after ascending the escalator from the Asian Food Hall, but you didn't hear that from us…
9. Get JB-priced haircuts from legit salons
You no longer have to cross the causeway for a decently-priced haircut any longer. At Lucky Plaza right smack in the middle of Orchard Road, get a fresh cut for just $15 or less, and your hair fully coloured from only $30.
Many of these hair salons are legit and manned by stylists trained in the Philippines so you can be assured the opposite of a bad hair day. They not be your atas ION hair spas, but they'll do the job.
The flipside of Orchard Road for better luck
So when you and your pals find yourselves nuaing in the flashy and overpriced enclaves of the 'shinier' Orchard Road, walk over to Lucky Plaza for an unpretentious time of your life. Overdose with delicious and affordable food while getting your face prepped for that dinner with bae.
But more than that, Lucky Plaza is more than just the stereotype of 'dodgy' and 'money changer haven', it's a gem that's often left unexplored by most of us millennials. Richiel and I hope that we've changed your opinions on Lucky Plaza and that you'll be paying a visit stat.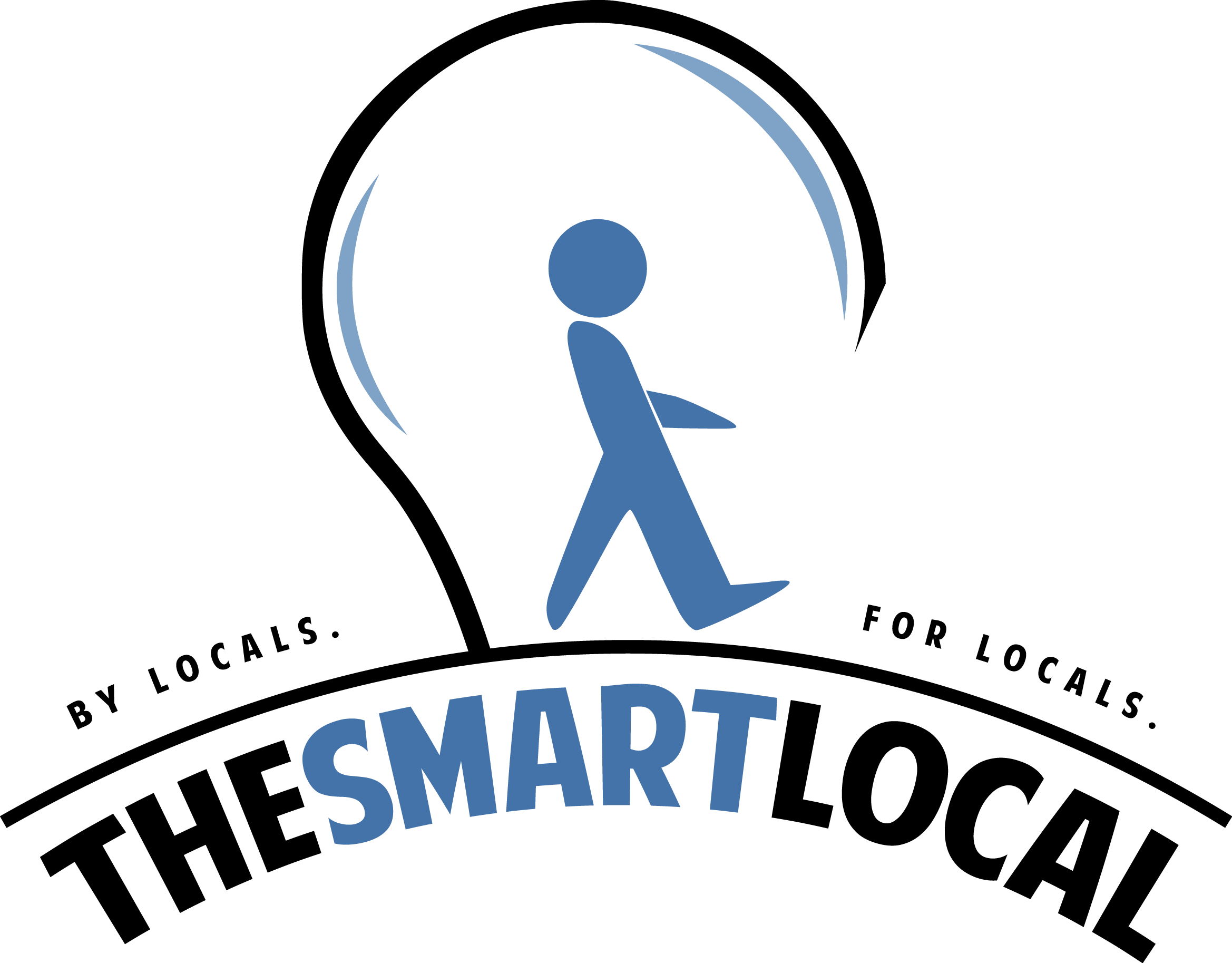 Drop us your email so you won't miss the latest news.