Major savings for CNY reunion dinners!
CNY is just around the corner and we all know what that means – unceasing house visits with good $$ gains, pig-out sessions and HUGE family reunion dinners. But the latter also means dishing out the dollas for a decent 4-course meal and ceasing to enjoy your 'well-earned' angbao money.
But don't fret, for good fortune is on your way with these sweet festive deals – all thanks to your DBS/POSB card. Dine at the island's best for cheap without risking a mediocre dinner spread that'll incur Ah Mah's wrath. Spread the good qi with the fam by feasting at these 8 culinary gems that won't break the bank.
1. Wan Hao Chinese Restaurant @ Singapore Marriott Tang Plaza Hotel

Source: Marriott Tang Plaza Hotel
If you're looking to indulge in some atas Cantonese cuisine without feeling too guilty about the price, Wan Hao Chinese Restaurant does the job. Get 12% off luxurious pickings such as Salmon and Caviar Yu Sheng or check out their 13 ingredient Pen Cai that consists of 3-head Australian Abalone and Whole Pig Trotter.
Source: Marriott Tang Plaza Hotel
Located at the decadent Marriott Tang Plaza Hotel, the ambience is sure to impress both Ah Mah and your lovely date. And if you're a major wine connoisseur because the NTUC wines just don't cut it, Wan Hao has an extensive selection of over 300 wines that'll leave you with nothing to wine about.
Website: Wan Hao Chinese Restaurant
The Deal:
Lunar New Year Takeaway Treasures
• 12% off (14th Jan – 11th Feb)
Lunar New Year Eve Set Menus
• 20% (27th Jan at Grand Ballroom only)
Lunar New Year Set Menus
• 20% off (9th Jan – 11th Feb, except 27th Jan)
Auspicious Lunar New Year Takeaway Goodies
• 12% off (14 – 28 Jan)
2. The Salon @ Hotel Fort Canning

Source: Hotel Fort Canning
For some millennials, the traditional Chinese dinner setting and creaky central turn-table are things we'd associate with backward customs. However, a CNY reunion dinner at The Salon's modern alfresco dining area will definitely usher in a chill vibe for the year.
With your DBS/POSB card, take advantage of discounted fusion dishes such as Braised Ramen with Truffle Oil or Fresh Alaskan Crab in their Yu Sheng. Celebrate the Lunar New Year with a backdrop of warm jazz and fairy lighting at Hotel Fort Canning – it'll be a reunion dinner you won't forget.
Website: The Salon @ Fort Canning
The Deal:
Blossoms of Spring Takeaway Collection
• 20% off
Golden Prosperity Set for dine-ins
• S$100 off
3. Crystal Jade
Source: Crystal Jade
Crystal Jade has always been the fan favourite when it comes to dim sum and is always one of the first places that comes to mind when friends mention Chinese restaurants. Honestly, there's no better way to celebrate the New Year with the original MVP AND get up to 12% of your money back.
Source
This new year will also usher in interesting items such as their Nourishing Yu Sheng ($118 for large, $78 for small) that includes herbal ingredients such as Chinese yam and Cordycep flowers.
But with all-time crowd pleasers such as their BBQ meats and Baked Boston lobster with Scallion in Superior Broth adorning their 6 extensive set menus, these treats will give you those major #throwback feels to Chinese dinners with the fam as a kid.
Website: Crystal Jade
The Deal:
12% rebate on Chinese New Year Set Menus for DBS/POSB Jadeite member. **Chinese New Year dining at Crystal Jade restaurants will start from 16 January 2017 to 12 February 2017.
4. Mitzo Restaurant & Bar @ Grand Park Orchard
Source: Grand Park Orchard
Cantonese cuisine doesn't always have to look like the traditional dumpling/soup noodle fare we see along the streets of Hong Kong. In fact, Mitzo does their Canto food with a bit of modern flare and aims to reinvent traditional Chinese dining with insta-stunners such as their Black Truffle Crispy Roasted Duck or signature BBQ Pork.
Source:@alainlicious
For a refreshing take on CNY reunion dinners, Mitzo's unique Kingfish Yu Sheng with Lychee Caviar and Spring Blossom artisanal cocktail are sure wins. Your Ah Mah might budge a little too with the 15% off on their CNY set menus and take away using your POSB/DBS card.
Have your feast surrounded by the mosaic-esque interior of Mitzo that'll add some modern flare to your ordinary yearly reunion dinner. Hey, if all else fails, you could use the unique decor as a conversation evader when prying aunts ask too many questions.
Website: Mitzo Restaurant & Bar
The Deal:
15% off CNY set menus & goodies takeaway
5. Tim Palace
Source: @gimtimgroup
You can't go wrong with Peng Cai. For the uninitiated, Peng Cai is a treasure trove of premium CNY delicacies such as abalone, fish maw and oysters, all braised in 1 pot till tender. This CNY, Tim Palace is offering a massive 50% off for every 2nd Peng Cai purchased during the festive season.
Imagine yourselves indulging in the gems of the ocean for only half the price! But besides Peng Cai, Tim Palace also caters to more contemporary taste buds with their Deep-fried Prawn with Salted Egg Yolk and Salmon Sashimi Lo Hei. That way, the whole fam bam can have a ballin' good time.
Website: Tim Palace
The Deal:
50% off second Peng Cai
6. Hai Tien Lo @ Pan Pacific Singapore
Source: Pan Pacific Singapore
Heralded as one of this island's top restaurants, a reunion dinner at Hai Tien Lo is almost guaranteed to trump all others. Indulge in luxury goodies such as Pan-fried Foie Gras with Sliced BBQ Beijing Duck and Chicken Roll. Yes, you read that correctly – foie gras. This buttery French delicacy will be available on CNY for a truly sumptuous feast.
Not only that, the interior of the Private Dining Room (Ruby Room) will also make you feel like absolute royalty as you indulge in your lavish meal.
It's all at a steal – besides the $30 return voucher with any CNY set menu, Hai Tien Lo is also offering 15% off takeaway goodies such as our all time faves: golden pineapple tarts and tender kueh lapis slices. This season is all about the snacking but remember that the lower the expense, the better!
Website: Hai Tien Lo @ Pan Pacific Singapore
The Deal:
• 15% off Chinese New Year takeaway goodies
• S$30 return voucher with any CNY set menu ordered
7. Royal China @ Raffles
Source
If you're that Instagram foodie, then you'd already know that Royal China @ Raffles is famous for their dim sum offerings. Reservations are always required to score a dumpling feast here. But don't fret if you can't enjoy Royal China's sio bak on a daily basis as they're offering exclusive deals on their Pen Cai Pots at 25% and 10% off.
Source: Royal China @ Raffles
And if plain old tap water just won't cut it to impress the family, Royal China is now giving away 2 complimentary bottles of House Pour Wine with any order of their Lunar New Year Set Dinner Menu. So gan bei to that!
Website: Royal China @ Raffles
The Deal:
• 25% off & 10% off of Royal China CNY Deluxe Treasure Pot (Pen Cai Pot)
• 15% off of Royal China CNY's Cake and Yusheng for take away
• Complimentary 2 bottles of House Pour Wine with any order of Lunar New Year Set Dinner Menu
8. The Fullerton Hotel, Singapore
Source: @lonelywanderlust
Calling all salted egg yolk lovers. If you're into the gooey nature of your fave custard bun, you'll love Jade's rendition of their Golden Mantou stuffed with Spicy Crab Meat sauce. One bite and you'll get that oozy money shot. And if you're looking for more, Jade is offering 15% off CNY Set Dinner Menus.
Source: The Fullerton Hotel, Singapore
Helmed by decorated Master Chef Leong Chee Yeng, prepare yourself for a whirlwind of flavours with restaurant signatures such as Braised Egg Noodles with Boston Lobster that'll be sure to satiate your expensive tastes.
Website: Jade at The Fullerton Hotel
The Deal:
15% off dinner set menus
Huat your way into the Lunar New Year with good food at a steal
Gong xi, gong xi! With your POSB/DBS Credit and Debit cards, feasting with the extended family never has to feel like a burden on your CNY savings again. What's more, you'll also get to save up for next month's Valentine's date with bae.
So ring in the new year with quality time spent with your loved ones at these esteemed restaurants at a steal, from your childhood throwbacks to modern menus that cater to contemporary preferences. Huat ah!
---
This post was brought to you by DBS.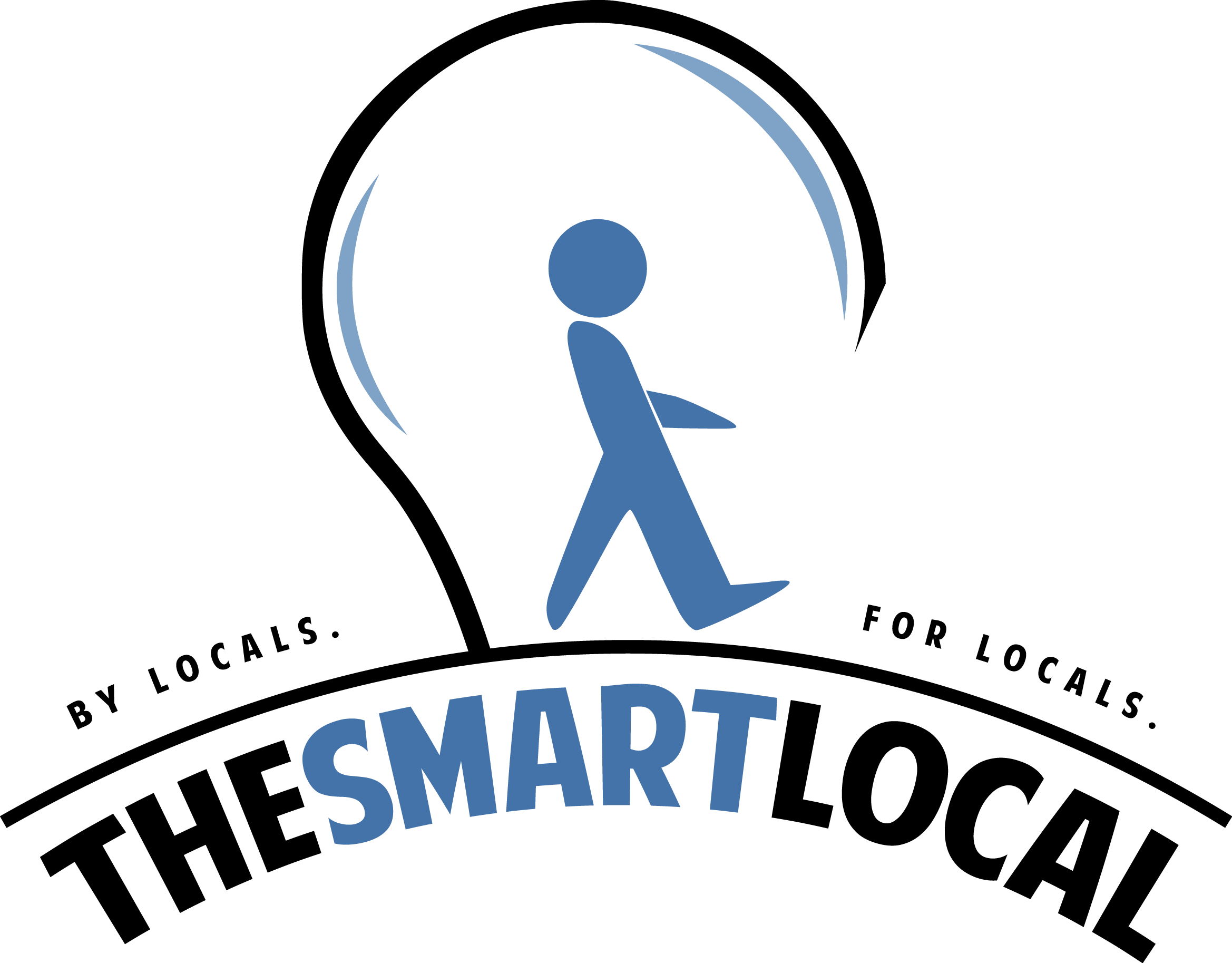 Drop us your email so you won't miss the latest news.