Modern cheongsams for the New Year
Neither is it a surprise, nor is it something to celebrate when all your relatives turn up for reunion dinner in jeans and a western top. It is sad that many young people these days, including myself are guilty of not wearing our cheongsams during Chinese New Year. We often despise our traditional ethnic costume simply because it is not cool and trendy.
From traditional cheongsam pieces to make your grandparents proud, to the hybrid new age pieces that you can still wear after you hit your 40s – provided that you can still fit in them of course – we dispel the myth with these 11 clothing stores that'll make you fall in love with cheongsams again:
1. Love, Bonito
Drefana Lace Midi Dress ($58.90) Source, Giada Embroidered Shoulder Dress ($44.90) Source
We know of Love Bonito as our local high fashion brand and the one-stop destination for sophisticated female office wear. But little do we know that they also sell cheongsams with a modern twist.

Brynn Lace Shoulder Top ($36.90) Source, Athyla Printed Top ($34.90) Source
Their clothing is the epitome of perfect harmony of the Chinese heritage and Western influences. Although their CNY collection has a distinctive Chinese-style to it, it does not seem too obiang to wear it on an everyday basis.
Address: 313@somerset 313 Orchard Road #B1-24/29 Singapore 238895
Opening Hours: 11AM-10PM, Daily
Website
2. Intoxiquette

Yuli Vintage Print Cheongsam ($45.90), Jinlee embossed Cheongsam ($45.90) Source
Intoxiquette is an online boutique store selling clothing catered more to the young office ladies with an under $50 budget and want to look chic, yet not too tacky and in your face. All the cheongsam dresses that I tried surprisingly flatters my curves and accentuates my waist, instead of making me look hideously wrapped like bak chang.
Their clothing are made of thin, breathable material so that you can look stylo-milo without feeling suffocated during CNY house visits. They have 2 physical outlets so that you check out the quality and fitting of their dresses.

Vierra Side Peplum Cheongsam In Pink ($42.90)
At first look, I was a little skeptical about this bright orange cheongsam dress as it seemed a little too flashy for my liking. But surprisingly, the dress flatters my figure with its skater flare and the colour compliments my skin tone. I was so close to buying it except that my wallet screams no.
Kira Sakura Blooms Cheongsam In Red ($45.90)
Outlets: Marina Square, Centrepoint
Website
3. The Closet Lover

TCL Golden Enchantment Cheongsam ($46.90)Source
If you are all about the floral cheongsams yet don't want to look too auntie, you should get this cheongsam dress from The Closet Lover. Super chio, and made of thick embroidery material, fully-lined so no chee ko pek will be able to see through your dress during CNY.
As much as we love to adhere to the newest fashion trends, Pantone's new colour of the year, Greenery is not the most flattering to don this year. You can proudly protest your dissatisfaction by living in last year's Rose Quartz with this flowy number. It even has the classic mandarin collar to keep up with the festive CNY spirit.

Herren Crochet Dress In Rose Pink ($37.90) Source
Outlets: 313@Somerest, Bugis Junction
Website
4. L'zzie
L'zzie sells clothing to cater to all of you out there that love the sweet, xiaomeimei dresses that your 7 year old niece wears and leaves you constantly wondering if they have your size. Fret no more because L'zzie sells both children and adult wear- all equally feminine and demure.

Keira Cheongsam Dress ($89)

Coulter Cheongsam Dress ($89)
When we tried on their Coulter Cheongsam dress, I felt like a dreamy princess in a living fairytale and looked extra girly and put together – worlds apart from my regular day lap sup look.
Outlets: Bugis Junction, The Central, Wisma Atria
Website
5. LilyPirates

Garden Of Grace Cheongsam Dress In Porcelain Blue ($52)Source
Most cheongsams in the market are straight cut or with a skater flare. However, LilyPirates' unique wrap design dress is one of its kind. If you are indecisive about whether to go for a checkered or floral printed dress, I think this dress is the best of both worlds and you'll never have to wrack your brains shopping ever again.

Sky Full Of Stars Cheongsam Dress In Sky Blue ($52)Source
This pleated design cheongsam skirt is bound to make heads turn. Most people dismiss clothes with too many pleats due to its high maintenance. But this dress seems quite worth the investment, especially for those with banana shaped bodies, to give an illusion of fuller curves.
6. Dressabelle

Mandarin Collar Skater Dress Mint ($44.90), Peplum Lace Dress Navy ($49.90) Source
When we think of cheongsam dresses, we think of the dull, floral patterned ones our grandmothers wear. Dressabelle debunks this stereotype by offering alternatives for the girl next door who still wants to stay true to her Chinese roots.Their prices are comparable to other online based clothing stores and their additional discounts – who can say no?
Their A-line and peplum designs also make the perfect cover for that pineapple tart baby in your belly.

Mandarin Collar Jacquard Sheath Dress Pink ($39.90) Source
Outlets: 100AM Mall, Suntec City Mall (North Wing), JEM, Marina Square
Website
7. #01-248 Chinatown Complex
Traditional cheongsams don't have to cost you an arm and a leg. You just need to know where the lobangs are. This inconspicuous no-frill, no-visible-signboard shop is a gold mine of affordable cheongsams that aren't bordering on tacky.
With basic cheongsams ranging from $26 and up, you can always swing by to pick one off the rack if you're pressed for time. Apart from selling Chinese ethnic wear, they also sell clothing for dailywear to celebrate your post-CNY working life.

Cheongsam dress ($26)
When I was there, a petite auntie was mending the shop. She is adorable with her animated movements and she was very willing to give discounts for the cheongsam dresses that I fancied.
Address: Chinatown Complex Blk 335 #01-248 Smith Street Singapore 050335
8. Matsuzaki

Cheongsam dress ($39)

Cheongsam top ($35)
Another hidden gem of Chinatown Complex, is Matsuzaki – a cheongsam wholesaler for many of her neighbouring shops and even large shopping centres. The ladyboss, Miss Ang, has been designing cheongsams for the past 21 years and the best part is, her clothes cater to people of all ages and shapes, with sizes going all the way up to 4XL.
You'll never have to go for inhumane salad diets just to wear that unrealistically small dress!
She's even set up an own online store and Carousell account but doesn't update regularly because of how fast her pieces are sold. We recommend dropping by the physical store instead!
Address: Chinatown Complex Blk 335 #01-259 Smith Street Singapore 050335
Opening hours:9AM to 8PM, Daily
Telephone: 6372 1105
Website
9. Golden Scissors
Master tailor Qiying of Golden Scissors has been in the business for 40 years. She used to design the cheongsams, but has passed on the baton to her son. Nonetheless, the dresses do not compromise in terms of their variety and quality.
Compared to the other shops, her clothes are pricier but you will not be disappointed by the more luxurious, higher quality cloth that she uses. If you are on a budget, you can try out her $98 cheongsam dresses or her $68 cheongsam tops with more basic patterns.

This striped cheongsam is the way to go for the next 50 years of CNY, provided that pregnancy does not hit you like a truck.
Golden Scissors also makes customisable Cheongsam dresses to cater to your every whimper and fancy. Sadly, it is a little too late to order your tailored cheongsam dress, but it is never too late to plan for next year's CNY outfit!
Address: 32 New Market Rd, People's Park Complex #02-1114-1116 Singapore 050032
Opening hours: 1pm to 8pm daily
Telephone: 8163 0178
10. Utopia Apparels
Founded by mother and daughter, Sherry and Amy, Utopia Apparels aims to share and celebrate their love for Asian ethnic wear. Their designs invoke nostalgia of Singapore's multi-cultural background.
For all those secretly Peranakan-Chinese but want to be loud and proud about it, you can incorporate these batik printed clothing into your wardrobe. My personal favourite has to be this floral off-shoulder top with caged design sleeves. I can see myself wearing this to work on normal days and dressing it up with a denim jacket during party nights.
For those that are more conservative with the floral batik prints, I would suggest this lace cheongsam dress with a peek of batik cloth at the bottom. It adds some excitement to your outfit and is also a great conversation starter during those awkward CNY family dinners.
Outlets: Parkway Parade, Kampong Glam Shop Houses
Website
11. My Fine Collections
I remember being in primary school when it was cool to wear Peranakan ethnic wear for Racial Harmony Day, inspired by the famous Little Nyonya series. Although many years have passed, Peranakan clothing is still trendy and the fashion still lives on in My Fine Collections.
Their batik are sourced from different parts of the world. Some of their dresses have gold dust outlines over their floral patterns which makes the outfit more grand.
Address: 10, Sinara Drive, #01-42, Novena Square 2 Singapore 307506
Opening hours: 11:00am – 9:30pm, Daily
Telephone: 6397 7303
Website
Timeless cheongsams to pass down to your grandchildren
If you intend to leave a legacy of the greatest fashion pieces of all time, owning a cheongsam is the first step towards that goal. Fashion trends come and go, but you can go old-school anytime with these cheongsams creations that never go out of style!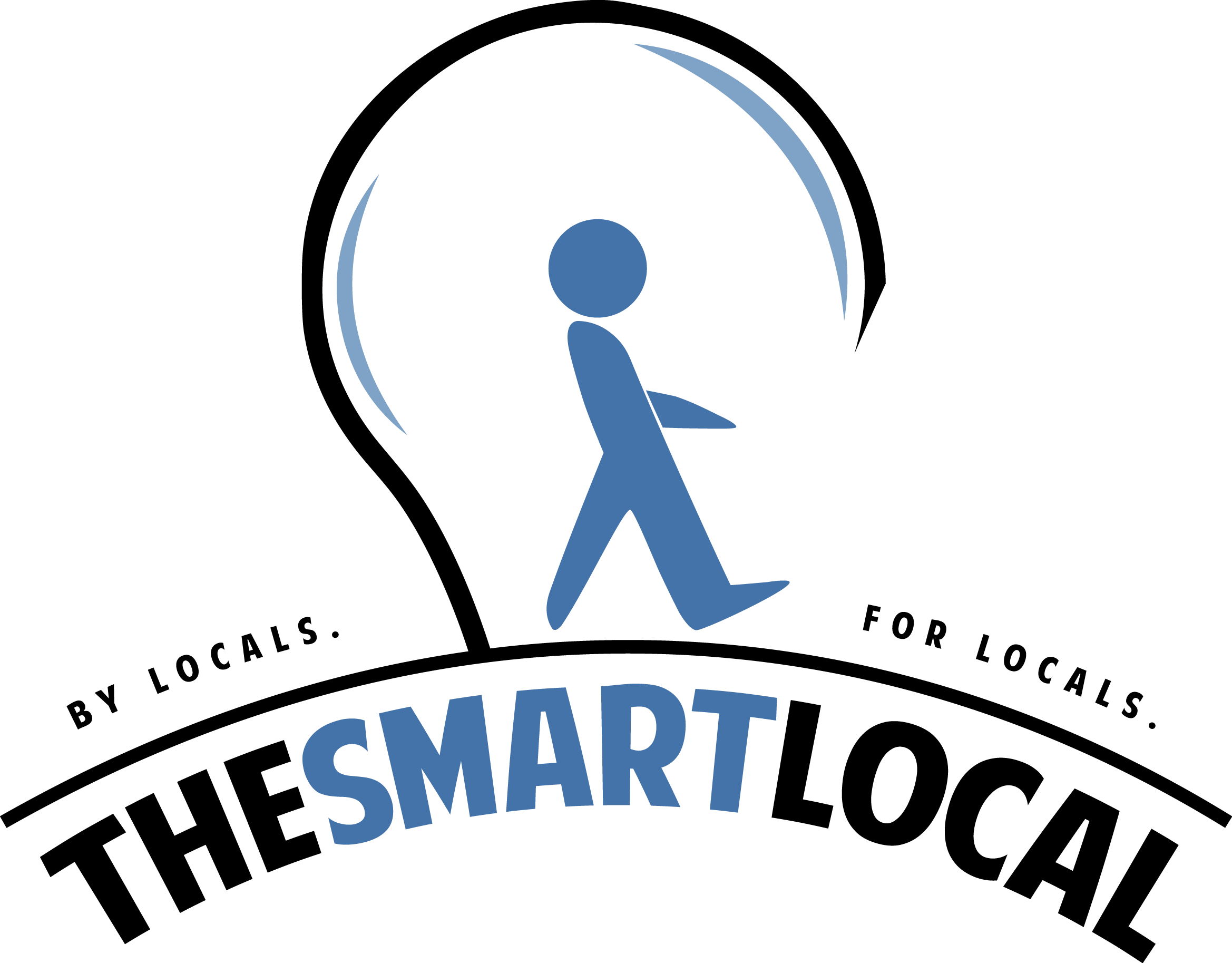 Drop us your email so you won't miss the latest news.