Online feng shui masters in Singapore
---
Growing up with the name "Jin Heok", I've always been asked why it sounded neither Singaporean nor Korean. Turns out, my parents went to a feng shui master right before I was born to calculate my Ba Zi – AKA my date and time of birth – to choose an auspicious name for me.
Aside from picking the perfect name to attract good luck or placing a potted plant in the toilet to improve your wealth – or when you run out of toilet paper – feng shui actually has many other applications. If you're thinking of having your fortune analysed, check out these online feng shui consultants.
Note: Most of these provide both onsite and offsite consultations.
---
1. Adelina Pang – Choose the best site for your future home
---

Image credit: Adelina Pang via Google Maps
For couples having trouble deciding on a place to BTO, why not engage a third party to make this life-altering decision for you? Adelina Pang offers property selection readings where you'll get to know if your shortlisted home location is a good fit.
After all, the last thing you'd want to hear is that you need to spend thousands to knock down a wall that's blocking good fortune after you've bought a house. Therefore, it's important to canvas your property before committing to a purchase.
Price: Visit website to receive quotation
Contact: 6430 6766 | Adelina Pang website
---
2. Master Tay – Determine the best time to make big life decisions
---

Image credit: Fortune Resource Centre via Facebook
Master Tay has rightfully earned the title of "master", with over 3 decades of experience in feng shui analysis and guiding clients through various problems. In particular, his life analysis service focuses on helping clients plan ahead when making major decisions.

The Qi Men Dun Jia was originally devised for military tactics during the Warring States period.
Image credit: World Zen Art Center
Utilising the Qi Men Dun Jia, a feng shui tool based on astronomical observations, he identifies the best time and date for major life decisions by interpreting the various symbols. These actions can include business decisions, career moves, and even your marriage.
Price: Visit website to receive quotation
Contact: 9002 8882 | Master Tay website
---
3. Bazi Master Chan – Get advice on future career paths
---
"Do you want to be a doctor or a lawyer?" This is a classic Asian parent move, often made before we even learn our ABCs. Now, using the popular formula for Chinese birth reading – Bazi – Master Chan will be able to tell our parents that becoming a doctor and lawyer is truly out of our reach. Sorry, ma.

Image credit: Laurent Langlais
In all seriousness, if you're undecided on a career path, perhaps going for a feng shui reading will give you some clarity. 
Master Chan helps to determine the nature of the job that best suits you. The reading is based on the unique numbers associated with your birth, and how they interact with the Five Elements in Chinese fortune telling: Fire, Water, Wood, Earth, and Air. You'll even get to know details like the amount of job satisfaction and your possible promotional prospects.
Price: From $1,088 for a Ba Zi written report
Contact: 9071 2121 | Master Chan website
---
4. Art of Feng Shui – Selection of auspicious names
---
In many Asian cultures, it's believed that a person's name can affect his or her destiny and even determine their fortune. This doesn't just extend to a person's name either, but the names of businesses as well. 

It's finally time to break free from the "Wei Jies" in Singapore and choose a unique name for your child.
Image credit: Babyment
Art of Feng Shui provides online consultation for businesses, baby, and personal name selection – the latter for those looking to change their current name. Apart from that, you'll be given 3 to 6 names to choose from, including a report on suitable career paths and auspicious locations to live in.
This is calculated using Ba Zi for people and company data for commercial decisions. 
Price: From $175 for name selection
Contact: 6383 3860 | Art of Feng Shui website
---
5. Kevin Foong Consultancy – Determine your luck in investments
---
Image credit: Kevin Foong
Everyone's talking about how to invest in crypto, but nobody's asking if you should invest in crypto. Kevin Foong Consultancy will answer your burning questions on investments and other aspects such as wealth, health, and relationships in a 1-hour online consultation.
It also comes with a free 12-month Ba Zi forecast that guides you on the best timeline to follow when making decisions, including overall strengths, weaknesses, and job prospects. People interested in investmenting can determine the right time to commit, based on the correlation of their date of birth and time.
Price: From $2,188 for an online consultation
Contact: 8700 8988 | Kevin Foong Consultancy website
---
6. Feng Shui Audit – Select the best wedding date
---
Amidst the stress of trying to book a wedding location, settling on the reception and sending out invitations, it's easy to overlook one of the most important aspects of getting married: choosing the right date. 

Image credit: Knotties Frame
Using Ba Zi analysis, Feng Shui Audit helps couples choose an auspicious date to ensure a smooth marriage ahead.
On top of giving you a lucky date, they'll also provide useful information about the nuptial bed setting AKA how to decorate the bed, the betrothal ceremony, and recommendations for wedding day procedures. 
Note: This is an online-only consultancy
Price: From $88 for a wedding date report
Contact: Feng Shui Audit website
---
7. House of Feng Shui – Improve your house's prosperity
---
As home is where we spend most of our time these days, House of Feng Shui will help you create a positive environment and attract the right energies for good fortune.
Based on feng shui calculations, the positioning of furniture, fittings and even the colour of walls is taken into consideration when achieving optimum balance. You'll also get auspicious dates for renovation and moving in as part of the service. 
While no disaster is likely to happen if you move in on the "wrong" date or pick a "bad" wall colour – touch wood – it's wise to utilise this service to fully maximise your huat.
Price: From $1,000 for a 3-room HDB residential consultation
Contact: 9018 1908 | House of Feng Shui website
---
8. GWF Feng Shui Consultancy – Feng shui for pets
---
You may have already heard of Ba Zi consultation for humans, but did you know your pets could up their fortunes too? At GWF Feng Shui Consultancy, you can learn more about your furry friend's life via feng shui as well.
Through an online consultation, the masters here will cover topics such as the characteristics and health of your pets, including a review of their future too. Based on these readings, you can make the appropriate changes to your pet's lifestyle in order to enhance their wellbeing. 
Price: Visit website to receive quotation
Contact: 9799 9419 | GWF Feng Shui Consultancy Website
---
9. 8Treasures – Optimise your office space for good fortune
---
8Treasures may sound like a dish from a Chinese restaurant, but it's actually a feng shui consultation that specialises in the "8 Aspirations of Life". This is based on the placement of items to help activate specific types of luck like education, career, or fame. 
For those looking to have the luckiest office space, 8Treasures will use your lunar birth year and gender to calculate some good and bad directions. For instance, facing a door with your back could spell bad juju that has the potential to get you fired. On the flipside, hanging a picture of a mountain behind you could increase your luck instead. 
Price: From $488 for 1 office cubicle
Contact: 8289 7959 | 8Treasures Website
---
10. Ju Xuan Geomancy Consultancy – Select the best c-section date
---
Apart from your typical services like Ba Zi readings, renovation and wedding analysis, Ju Xuan Geomancy Consultancy also helps to select Caesarean dates for mothers-to-be.
With over 17 years of experience in the feng shui field, Master Lo will lay out some lucky dates of birth, down to the specific hours your child should be born. These readings are also determined by your doctor's suggested date for the c-section, your baby's gender and details of you and your spouse.
You'll also receive an additional report regarding your baby's future, like their career, wealth and even character. A look into our child's future? Sign us up.
Price: Visit website to receive quotation
Contact: 9829 9315 | Ju Xuan Geomancy Consultancy
---
Best online feng shui masters for you to calculate your fortune
---
Stubbing your toe on the corner of a sofa might not be bad furniture placement – as much as it feels like it. But if you do want to find out how you can incorporate feng shui into your day-to-day life, perhaps consider some of these online feng shui masters we've listed above. 
For all you know, you're just one flower pot shift away from striking TOTO.
For other feng shui tips, check out:
---
Cover image adapted from: Laurent Langlais
Originally published on 23rd August 2021 by Tay Jin Heok. Last updated by Iffah Nabilah Norhisham on 3rd July 2023.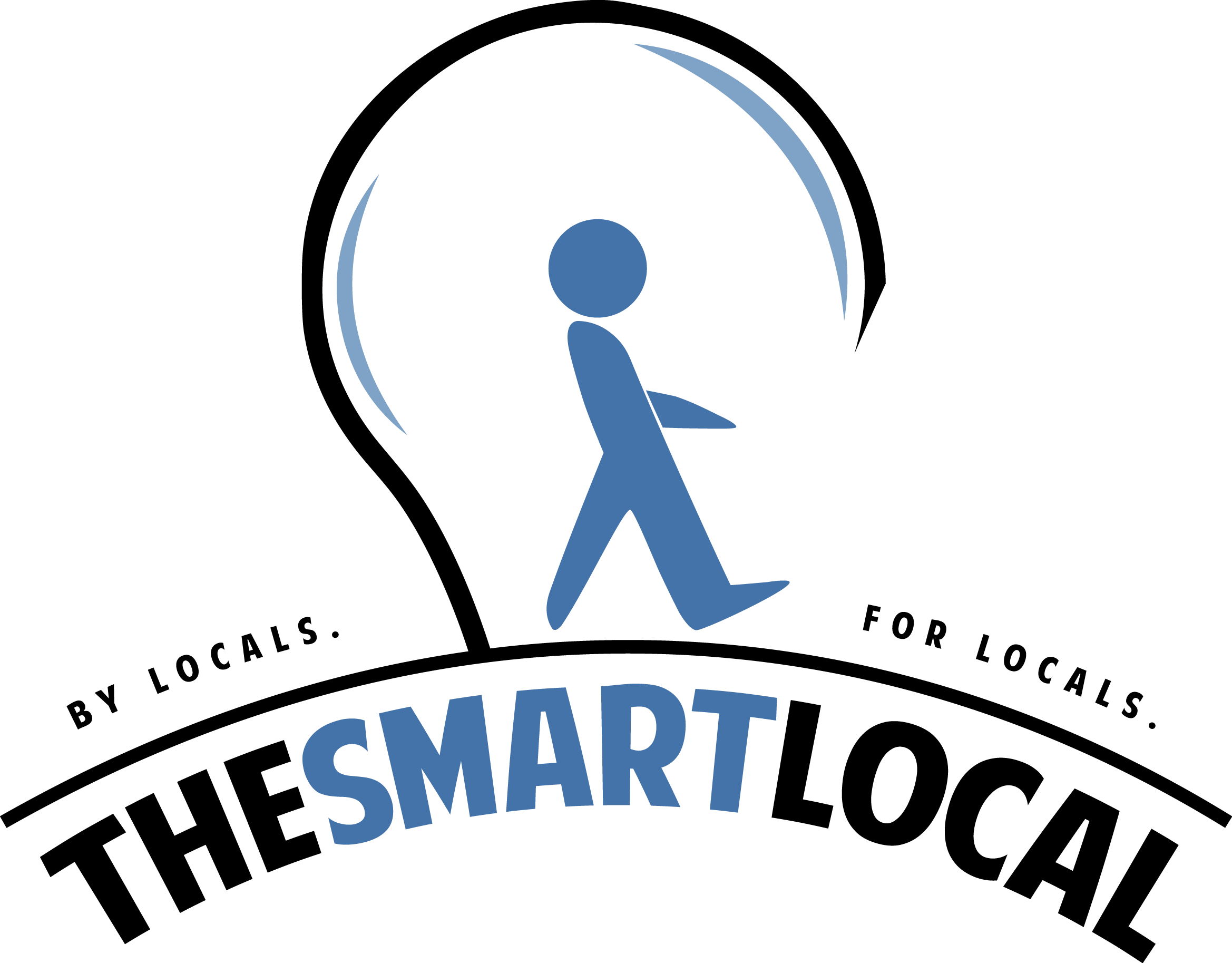 Drop us your email so you won't miss the latest news.