Chinese zodiac 2023 predictions
---
With elaborate signages erected at almost every mall, the yearly zodiac forecast displays are hard to ignore. To save you the hassle of squeezing with strangers to get a clear glimpse or snapping a deluge of pics with your phone, here's a comprehensive list of Chinese zodiac predictions in 2023, AKA the Year of the Rabbit.
Fret not if your forecast isn't the best, as we've included sagely words of wisdom from feng shui experts to help you make the most of the year ahead.
---
1. Rabbit – Stellar wealth luck, effort needed in health & relationships
---
You've waited a full cycle of 12 years, and now the time has come for your luck to be indubitably huat. Those born in the Year of the Rabbit are said to be in store for exceptionally good wealth and career forecasts, with shining opportunities for either job progression or striking it out on your own biz.
Although there aren't any major hiccups expected in your health and relationship readings, Rabbit folks are reminded to dedicate ample effort in preserving both aspects. If not, you may notice friction in your familial ties or be plagued by small ailments during periods of neglect.
Rabbit birth years: 2023, 2011, 1999, 1987, 1975, 1963, 1951
---
2. Dragon – Relationship obstacles for couples, good academic luck
---
Your easy-going nature makes you a magnet for new friendships, and a blossoming romance may be in the cards for singletons. Meanwhile, attached Dragon signs are urged to be wary of potential relationship obstacles, be it in the form of third-party saboteurs or allowing seemingly minor arguments to fester.
For those still in school, you'll be pleased to know that gradual improvements are forecasted for your academics in 2023. "Slow and steady wins the race" will be your mantra, so keep at it and your efforts shall be rewarded come exam season. 
Dragon birth years: 2012, 2000, 1988, 1976, 1964, 1952
---
3. Snake – Smooth-sailing social life, skin & respiratory issues
---
Having endured a rocky 2022, Snakes can look forward to slightly calmer seas this year. Your relationship and career luck are forecasted to be on a swift incline, so you can bid adieu to two-faced acquaintances and workplace drama once we enter the Year of the Rabbit.
The trade-off comes in the form of dwindling health and wealth predictions; be on guard against possible respiratory and skin ailments throughout the year. Meanwhile, money matters are expected to be stable but far from booming. To stay prepped for rainy days, it'd be wise to spend prudently and save as much as possible. 
Snake birth years: 2013, 2001, 1989, 1977, 1965, 1953
---
4. Horse – Good time for marriage & conception, head outdoors more
---
Wedding bells are a-ringing for Horse ladies and gents in relationships, and the fortune forecast to start planning a bundle of joy is also promising if you've been waiting for a sign. 2023 is said to be a year of smooth-sailing health for you, and you can not only maintain but further boost your HP by regularly embarking outdoors to soak up sunshine and fresh air.
On the career front, stay focused and put in the hustle to stumble upon many a benefactor along your path. To ensure harmony in your social circles, Horse signs are advised to turn a blind eye to swirling rumours and external attempts to sow discord.
Horse birth years: 2014, 2002, 1990, 1978, 1966, 1954
---
5. Goat – Chronic ailments expected, be wary of new love connections
---
While 2023 is said to be a positive career progression year for Goat signs, lukewarm health predictions are part of the package. As you slay in the workplace, be mindful of issues such as chronic migraines and indigestion creeping up on you. To ward off further health misfortune, a tip from feng shui experts is to donate blood during the earlier months of the year.
Love luck isn't particularly optimistic for single folks of this sign either, as new connections seem unlikely. Your quest for a new relationship will be made even more complicated with the possibility of encountering xiao ren – conniving individuals sent to bring you harm – disguised as potential suitors.
Goat birth years: 2015, 2003, 1991, 1979, 1967, 1955
---
6. Monkey – Take more initiative at work, ditch unhealthy habits
---
PSA for Monkey signs: taking the initiative to volunteer for leadership roles or new projects at work will propel your career to unparalleled heights. Similarly, youths can enjoy bountiful rewards and opportunities for the hard work they put in. Expect stellar grades and successful applications to the higher education institution or internship of your choice.
Health wise, nothing of significant detriment is forecasted but you're urged to drop unsavoury habits like smoking, drink, or staying up late in order to keep sickness at bay.
Monkey birth years: 2016, 2004, 1992, 1980, 1968, 1956
---
7. Rooster – Be prudent with finances, control your temper
---
Those born in the Year of the Rooster ought to keep close tabs on their health as well as their finances in 2023, as forecasts for both are far from rosy. Wealth losses are predicted as investments bleed more than grow, and entrepreneurship attempts are met with one obstacle after another.
In addition to frequently falling under the weather, the stresses of life will also have you prone to emotional episodes this year. Be mindful of your relatively explosive temper to prevent irreversible damage being dealt to not only your personal relationships, but your physical well-being as well.
Rooster birth years: 2017, 2005, 1993, 1981, 1969, 1957
---
8. Dog – Put effort into rekindling romance, stay safe on the road
---
Dog signs may experience fizzled sparks with their partner. To counter this and make it through the year with stronger ties than ever, organise frequent dates and don't underestimate the value of celebrating special occasions and milestones with each other.
The great news is that you're forecasted to be in the pink of health, although road safety as both a driver and pedestrian are highlighted. In other words, keep your eyes on the road and observe traffic rules to minimise chances of a tragedy.
Dog birth years: 2018, 2006, 1994, 1982, 1970, 1958
---
9. Pig – High stress & workload expected, take care of mental health
---
A mountain of work is forecasted for Pig signs, but sadly the workload seems to be disproportionate to your income, leading to lacklustre wealth readings. This in turn leads to less time and energy on your hands to tend to relationships, so be prepared to endure some challenges in your kinship and romantic ties.
The psychological stress you're about to face in 2023 will also open the door to periods of mental and emotional unrest. Those born in the Year of the Pig are strongly urged to schedule relaxation sessions whenever possible so as to keep calm and balanced amidst the chaos.
Pig birth years: 2019, 2007, 1995, 1983, 1971, 1959
---
10. Rat – Bountiful earnings, cut down on sinful food
---
Lady luck will be shining brightly on Rat folks as far as wealth and career are concerned. Those who run their own business will reap abundant earnings, while the salarymen and women get to heng, ong, huat to the tune of hefty raises. 
Although your health forecast isn't too shabby, you are advised to monitor your diet and cut down on sinful food that's laden with sugar and grease. This is particularly pressing for Rat signs born 1996 and earlier, 'cause let's face it – your metabolism ain't what it used to be.
Rat birth years: 2020, 2008, 1996, 1984, 1972, 1960, 1948
---
11. Ox – Take it easy to combat mental blocks, invest cautiously
---
Those born in the Year of the Ox are known to be as hardworking and determined as their zodiac's symbolic animal. While charging forth and not letting obstacles stand in your way is undoubtedly your strength, 2023 will require you to take things easy. Not only will it do your mental health a favour, it'll also free up any mental blocks you may have faced in 2022.
For those considering big ticket investments or business ventures, the main piece of advice is to research extensively before proceeding.
Ox birth years: 2021, 2009, 1997, 1985, 1973, 1961, 1949
---
12. Tiger – Monitor health & finances closely, hold off on marriage
---
After a full lunar year of revelling in good fortune, you may notice a decline for pretty much all aspects. Tiger signs can counter the bad juju by holding onto their steady income stream and avoiding risky financial moves, going for regular medical checkups, and choosing the high road at every turn to avoid social conflict.
For attached Tiger signs who are on the fence about tying the knot, it would be safer to avoid matrimonial unions till the Year of the Rabbit passes.
Tiger birth years: 2022, 2010, 1998, 1986, 1974, 1962, 1950
---
Up your huat levels in 2023 with these zodiac forecasts
---
They say knowledge is power, and being aware of the highs and lows in your fortune forecast may very well aid in channelling your huat levels for the year ahead. That said, don't be too bogged down by predictions that are less than auspicious. At the end of the day, it's up to your own thoughts and actions to mould your fate.
We hope the tidbits of advice prove helpful, now go forth and make 2023 your year no matter what the predictions say.
For other Chinese New Year resources, check out:
---
Predictions adapted from: Geomancy Centre For Applied Feng Shui Research, Way Fengshui Group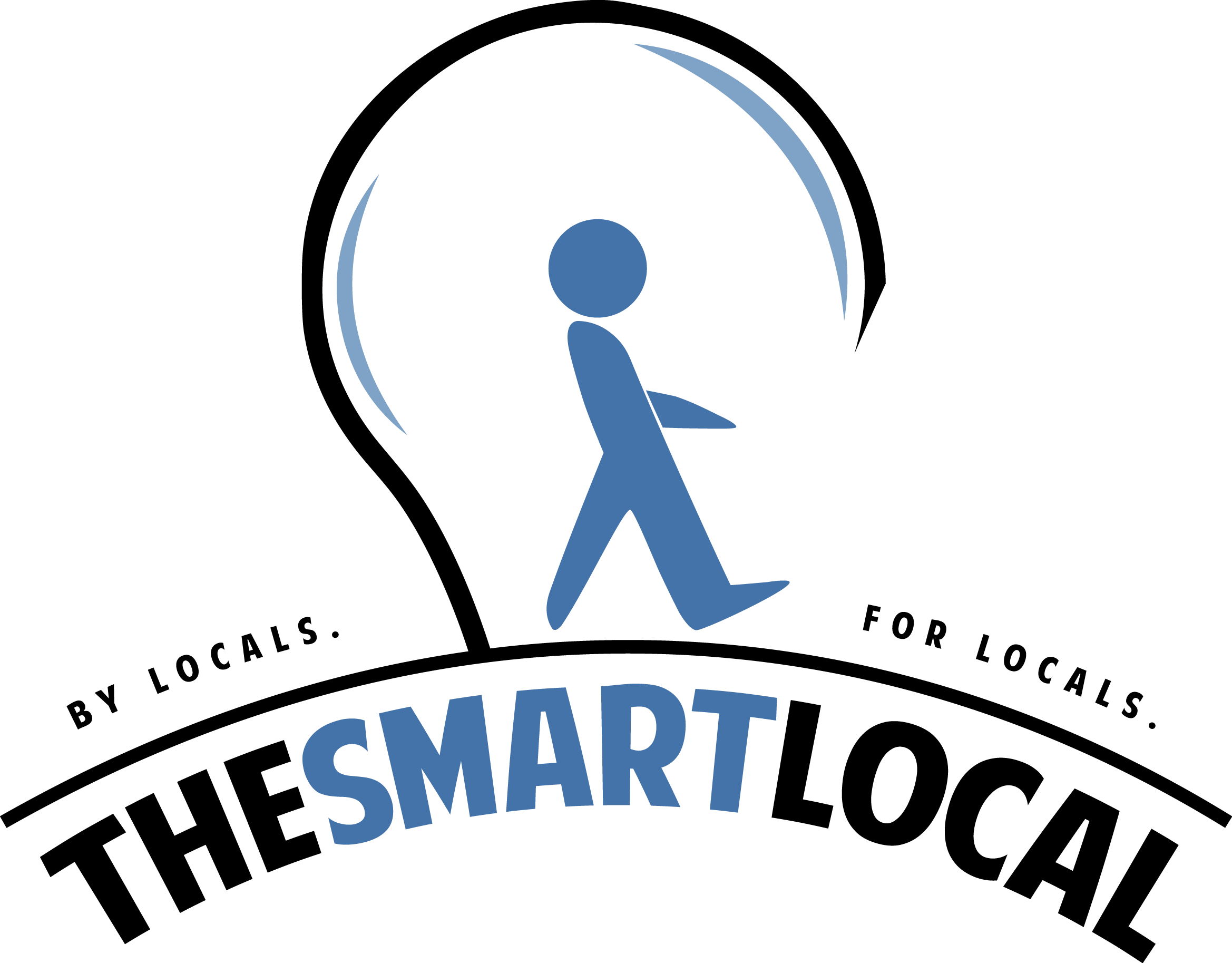 Drop us your email so you won't miss the latest news.