Things to do in the Chubu region
---
Mention "winter in Japan" and the snowy fields of Hokkaido will likely be the first thing to pop up in most Singaporeans' minds. But there's as much winter fluff in the hidden gem that is the Chubu region that is just a 2.5-hour shinkansen ride away from Tokyo.
But Chubu is more than just a winter wonderland. This is where you'll also be able to gild your own gold leaf souvenirs, meet a samurai IRL, and even practise Buddhist meditation for free. If you're looking to spice up your itinerary, consider these 10 things to do in Chubu's Ishikawa, Gifu, and Fukui prefectures. 
---
1. Enjoy seasonal snow crabs at Omicho Market
---
Dubbed "Kanazawa's Kitchen", Omicho Market boasts more than 300 years of history and over 170 stalls. It's the place to be if you're hankering for some fresh seafood. 
Visiting in winter meant that we were able to get our hands on zuwai gani, also known as snow crabs. It's a local delicacy that makes a rare appearance only when the coldest season hits. Fishing for this prized crustacean is only permitted from 6th November each year, with the season lasting till 29th December for female crabs and 20th March for males.
The snow crabs are best served boiled as-is with its meat and innards stuffed into the shell. For texture and richness, ask for the female ones, which are called kobako gani, and come filled with 2 types of eggs – uchiko and sotoko. You can try the male crabs as well, which are larger and can be identified by the black dots on their shells.
Pro tip: Look out for ones with more dots, as they're said to be packed with more flavour.  
Stuffed crab shell, otherwise known as kani-men.
Female snow crabs are priced ¥2,200 onwards (~S$22.57) each, while male ones can go from ¥20,000 onwards (~S$205.22) each. 
Address: 50 Kamiomicho, Kanazawa, Ishikawa 920-0905, Japan
Contact: +81 76 231 1462 | Omicho Market website
---
2. Feast on the freshest seafood at Nouka Banzai
---
Located near the southern entrance of the market, Nouka Banzai specialises in hearty kaisendon. Prepared fresh daily, the seafood here are sourced locally from Ishikawa, as well as Hyogo and Wakayama prefectures. 
Go for the Ichiba-ya Special Bowl (¥2,980, ~S$30.58), which is filled to the brim with an impressive array of sashimi that includes crab legs, squid, shrimp, and different types of fish.
If your stomach's got room for more, don't miss out on the Assorted Oden Plate (¥1,150, ~S$11.80). Besides seafood, Kanazawa is known for its oden, a braised dish comprising fishcakes and daikon radish. Their rendition of the classic wintertime food has toppings that are unique to the region, including kuruma-bu (baked wheel-shaped wheat gluten) and whelks.
Address: 19-1 Shimotsutsumicho, Kanazawa, Ishikawa 920-0917, Japan
Opening hours: 7am-3pm, Daily
*Hours may vary – refer to Nouka Banzai website for more details
Contact: +81 76 254 1088 | Nouka Banzai website
---
3. Stroll down traditional geisha districts in a kimono
---
Donning a kimono is one of the most memorable experiences you can have in Japan, but the steps to wearing the traditional garb can be confusing for the uninitiated. To save yourself the headache, visit Kanazawa Kirara to get fitted in the gorgeous garment. 
The Easy One Day Plan (¥5,500, ~S$56.44) comes with your choice of a full set of kimono, complete with hair styling services. Walking around in tight-fitting robes may not be the easiest, but you can easily get around with a 30-minute rickshaw tour (¥8,800, ~S$90.30) that's included. 
Our guide explained how yukitsuri, a method of protecting trees from heavy snowfall, works. 
Ride down the historic streets of Kazuemachi Chaya District, 1 of the 3 preserved geisha districts in the area. The area has its own unique custom of hanging ears of corn from eaves of houses. The custom stems from a belief that corn kernels symbolise prosperity, while the hairy husks repels demons.
See if you can also spot wooden lattice windows, a distinctive feature of the tea houses in the area that prevents passer-bys from peeping in. 
Before you head back to Kanazawa Kirara, drop by Higashi Chaya District, which is just a stone's throw away from the rental shop. It'll feel like you've stepped back in time with the number of chaya – tea houses – flanking the streets. The preserved tea houses are where geisha continue to entertain guests in the ancient art form.
Make a reservation at Kanazawa Kirara.
Kanazawa Kirara Higashi Chaya Main Store
Address: 1-3-18 Higashiyama, Kanazawa, Ishikawa 920-0831, Japan
Opening hours: 9am-6pm, Daily
Contact: +81 76 252 4931 | Kanazawa Kirara website
---
4. Gild gold leaf on souvenirs at Gold Leaf Sakuda
---
As the producer of 99% of Japan's gold leaf, just about everything in Kanazawa glitters with gold. Beverages, desserts, and even cosmetic products are embellished with gold in this castle town. Now, you can create your own gilded memento to bring home.
Add your own Midas touch on items like chopsticks and compact mirrors at a 60-minute gilding workshop (from ¥700/pax, ~S$7.18) run by Gold Leaf Sakuda. 
You get to work on your own gilded souvenir from scratch – picking a design, cutting stencils, and applying adhesive included. The exciting part comes when you get to brush the gold leaf that's approximately 0.0001mm in thickness over the sticky parts of your design.
At this point, we recommend holding your breath, as even the slightest gust of wind will cause the gold leaf to wrinkle. Use a brush to fix parts that are not covered in gold, wipe away the excess, and finally, peel off the masking tape to reveal your own luxe imprint to take home.
The workshop is just a sampling of the work that goes on in gilding. You can catch a glimpse of the manufacturing process around the souvenir shop too, where artisans work skillfully to transfer delicate gold leaves onto various items – even toilets. Go for a toilet break to check out the gold-covered restrooms on the second floor.
Address: 1-3-27 Higashiyama, Kanazawa, Ishikawa 920-0831, Japan
Opening hours: 9am-6pm, Daily
Contact: +81 76 251 6777 | Gold Leaf Sakuda website
---
5. Explore the ethereal winter landscape of Shirakawa-go 
---
A trip to the Chubu region isn't complete without visiting Shirakawa-go, a traditional village in the mountainous region of Gifu Prefecture. It's best known for its gassho-zukuri style farmhouses, where the thatched roofs are angled at a steep 60 degrees to keep heavy snowfall off.
For those postcard-worthy shots, head up to the observation deck that overlooks the snow-covered village. Once you've snapped enough Kodak moments, you can walk down to explore the village on your own.
Look out for snack stands to satiate hunger pangs. Beef skewers (¥600, ~S$6.16) and croquettes (¥300, ~S$3.08) made from tender Hida beef are widely available.

Head to the suspension bridge to get a stunning view of the Sho River that runs through Shirakawa-go.
Though there are over 80 farmhouses in the village, only 4 are open to the public. Wada House is most popularly visited due to its proximity to the bus terminal, but drop by Nagase House (¥400/adult, ~S$4.10) instead to avoid the crowd.
Book the Shirakawa-go Day Trip Bus Tour.
Address: 1086 Ogimachi, Shirakawa, Ono District, Gifu 501-5627, Japan
Opening hours: 9am-5pm, Daily
Contact: +81 5769 6 1013 | Shirakawa-go Tourist Association website
---
6. Sample sake at ~S$1.03/cup in Takayama
---
You may have seen Takayama in travel brochures touted as a well-preserved merchant town. Its historic townscape has been meticulously maintained to look just as it did during the Edo period. Electric cables run underground and only buildings that match pre-existing ones are allowed to be built.
What's lesser known about Takayama might be its sake. Breweries concocting Japanese rice wine can be found all over the town, with most of them selling high-quality ones made with waters sourced directly from Hida Mountains.
Sake tasting at Funasaka Shuzo, one of the many breweries at Takayama.
If you're a try-before-you-buy kind of traveller, you can sample various sake before committing to a whole bottle. Purchase an ochoko – sake cup – (from ¥100, ~S$1.03) at each brewery then go ham trying as many different sake available.
Funasaka Shuzo
Address: 105 Kamisannomachi, Takayama, Gifu 506-0846, Japan
Contact: +81 577 32 0016 | Funasaka Shuzo website
---
7. Wield authentic ancient Japanese swords at Shijimaya Honpo
---
Admiring glass-barricaded historical swords in a museum is cool and all, but Shijimaya Honpo takes it up a notch by allowing katana-fanatics to hold real artefacts. As a 5th-generation samurai, Shijimaya owns several katana and wakizashi (short swords) that were used by his ancestors in battles. 
Hold the ancient blades for yourself as Shijimaya goes into detail about the anatomy and craftsmanship of the swords, some of which date back to as early as the Muromachi period which lasted from the 1330s to the 1570s.
For a more immersive experience, don the traditional garb for an additional ¥3,000 (~S$30.49) and wield replica swords like a real samurai. There's even a real-life demonstration by the man himself, as he slices a rolled up tatami with a swift stroke.  
Book the Samurai Culture and Merchant Culture Experience.
Rates: From ¥5,500/pax, ~S$56.44
Address: 1-17-28, Yayoi, Kanazawa 921-8541, Japan
Opening hours: 9am-6pm, Daily
Contact: +81 76 241 3122 | Shijimaya Honpo website
---
8. Marvel at the rugged cliffs of Tojinbo
---
There are only so many traditional Japanese villages in Chubu to visit, so if your eyes are in need of new scenery, you'll want to check out Tojinbo. The natural landmark is a series of rocky cliffs that stretch 1km along the Sea of Japan. Craggly and rugged, these cliffs were formed from volcanic eruptions some 13 million years ago. 

Sea views from Tojinbo Tower.
Your up-close encounter for photos will be through the sightseeing boat rides (¥1,500/adult, ~S$15.25) that cruise along the coast of Echizen-Kaga Kaigan Quasi-National Park. Alternatively, climb Tojinbo Tower (¥500/pax, ~S$5.08), an observatory deck nearby, for 360-degree view of the expansive ocean and the columnar rock pillars.
Tojinbo Sightseeing Boats
Address: 64-1 Mikunicho, Antou, Sakai, Fukui 913-0064, Japan
Opening hours: 9am-4pm, Daily (1st Apr-31st Oct) | 9am-3.30pm, Daily (1st Nov-31st Mar)
*Hours may vary – refer to Tojinbo Sightseeing Boats website for more details
Contact: +81 776 82 5515 | Tojinbo Sightseeing Boats website
Tojinbo Tower
Address: Tojinbo, Mikunicho, Sakai, Fukui 910-0063, Japan
Opening hours: Mon-Fri 9am-3pm | Sat-Sun 9am-4pm
Contact: +81 77 681 3700 | Tojinbo Tower website
---
9. Experience zen meditation at Eiheiji 
---
Image credit: @hana.photo.9
One thing we Singaporeans aren't good at: Relaxing. But maybe it's because our minds are cluttered with worries like coming back to hundreds of emails after a break. If that sounds like you, you might need a mental reset. And at Eiheiji (¥500/adult, ~S$5.08), you'll get that with a meditation exercise at the temple.

Image credit: @hana.photo.9
Eiheiji is one of the head temples of Soto Zen Buddhism that offers zazen, a form of seated meditation that's integral to the practice of the religion. You'll first be guided on sitting positions, postures, and breathing techniques before you're left to meditate on your own.

Sanshokaku ceiling.
Image credit: @hana.photo.9
The zazen is offered thrice daily at 10am, 1.30pm, 3.30pm. Once you're done, you can also explore the rest of the temple, such as the Sanmon. It's the oldest building in the compound that still sees practising monks recite the sutra every day. There's also the Sanshokaku that has a massive ceiling adorned with 230 paintings of Japanese birds and flowers.
Address: 5-15 Shihi, Eiheiji, Yoshida District, Fukui 910-1228, Japan
Opening hours: 8.30am-5pm, Daily (Closed on 1st Jan)
*Hours may vary – refer to Eiheiji website for more details
Contact: +81 776 63 3188 | Eiheiji website
---
10. Soak your cold and fatigue away at Awara Onsen
---
A private open-air onsen in Grandia Housen's Kotobuki-tei guestroom.
You can't plan a trip to Japan without at least a mention of an onsen. In the Chubu region, that honour goes to Awara Onsen, an onsen village in Fukui Prefecture. Like most other onsen villages that dot Japan, this one also features mineral-rich waters that claim to have beneficial properties to soothe ailing joints.
What's harder to find in other places are the dinosaur motifs you'll spot around the area. That's because Fukui is where a majority of dino fossils in Japan were unearthed.
That isn't to say your onsen experience would be Jurassic in nature. On the contrary, many of the hot spring baths, though old, have been kept updated with modern facilities. Case in point: Grandia Housen, which is a 60-year-old ryokan but has remained popular for its 2 public springs and 33 private outdoor baths in guestrooms.
The rooms are well-appointed with plush beds and panoramic windows that show the snowy village outside. You'll even find dinos on its pillows and walls in a number of the family rooms, as a nod to the prefecture's fossil finds.
You can opt to dine out in the village but it's recommended that you book a kaiseki shabu shabu dinner at the ryokan. In season fresh produce is used in the dish but the star is the Wakasa beef, which is esteemed for its dense marbling and tenderness.
Grandia Housen
Rates: From ¥33,000/night, ~S$335.44
Address: 43−26 Funatsu, Awara, Fukui 910-4193, Japan
Contact: +81 776 77 2555 | Grandia Housen website
---
Where to stay in Chubu
---
Kanazawa Chaya
---
To manoeuvre around the region easily, base your stay in the city of Kanazawa. For a taste of traditional Japanese hospitality, Kanazawa Chaya is a ryokan that is just 3 minutes from Kanazawa Station. Lines that run through this station include JR West lines, Hokuriku Railroad, and the IR Ishikawa Railway.
As this is a ryokan, the modest rooms are lined with tatami mats. There are turndown services nightly that move furniture out of the way to make room for the mattresses. For an authentic Japanese stay, you can get yukata to wear in your rooms. Don these before you access the communal onsen.
Rates: From ¥15,400/night, ~S$158.02/night
Address: 2-17-21 Honmachi, Kanazawa, Ishikawa 920-0853, Japan
Contact: +81 76 231 2225 | Kanazawa Chaya website
---
Hotel Kanazawa Zoushi
---
Chic boutique hotel with Japanese-style rooms with a modern flair.
For a more modern offering, consider Hotel Kanazawa Zoushi, which is located slightly further away from the station. But, it's close to Omicho Market and other main sightseeing spots, so it's ideal for travellers who intend to tour the city.

Free mitarashi dango, and a hearty bowl of udon that's available upon request.
There's still a touch of Japanese hospitality, also known as omotenashi, here. Upon arrival, you'll be served with soy sauce-glazed dango on sticks. Hungry insomniacs can even order a free bowl of udon from 8pm-9.30pm.
Rates: From ¥11,500/night, ~S$118/night
Address: 12-37 Yasuecho, Kanazawa, Ishikawa 920-0854, Japan
Contact: +81 76 222 3711 | Hotel Kanazawa Zoushi
---
Underrated things to do in Chubu this winter
---
If you find the glistening skyscrapers in Tokyo all too similar to the ones we have back home, hit up the Chubu region. Winter villages, sake straight from the source, and samurai swords are just a short 2.5-hour shinkansen ride from Tokyo.
---
This post was brought to you by Japan National Tourism Organization.
Photography by Xiu Ting Wong.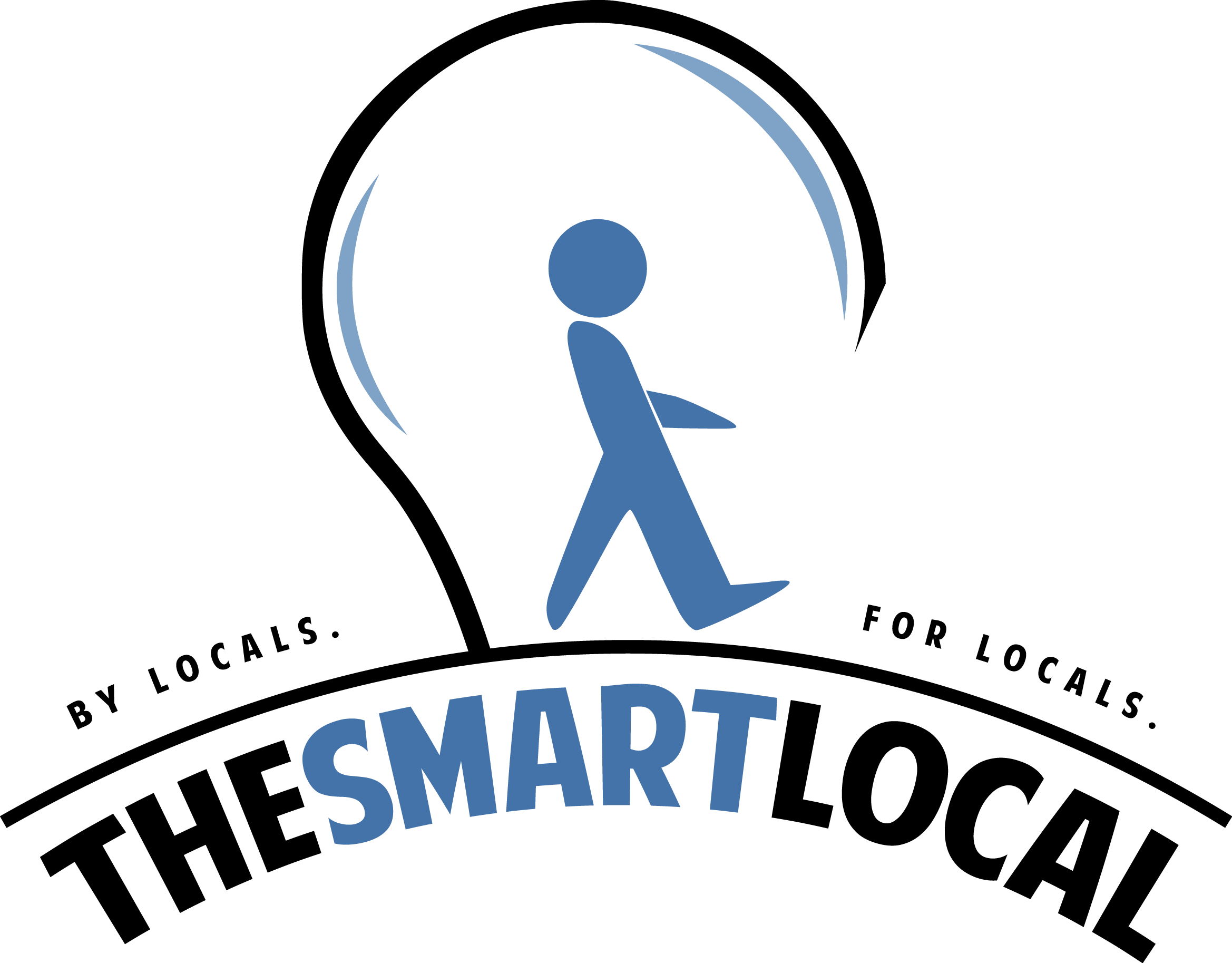 Drop us your email so you won't miss the latest news.