Chinese New Year home decor & accessories
---
Dong-dong-qiang season is upon us once more, but that doesn't mean you have to sacrifice your street cred to get into the festive mood. From homeware and decor that'll induce the envy of your houseguests to accessories to level up your OOTD's huat factor, here are 11 cool Chinese New Year home decor and accessories to snag this year.
We know it's a mad scramble to get ahold of CNY essentials last-minute, so to make things easier, you can get all of these items online without leaving the house. Add to cart today so you can get your loot in time!
---
1. Mahjong kitchen sponge
---

Image credit: Shopee
Nobody likes tackling a mountain of dirty plates, cups, and cutlery, but having a cute dishwashing companion almost makes it a joyous affair.
For $1.36 each, these mahjong kitchen sponges come dry-compressed and are incredibly compact and easy to store. When you need to use them, simply wet the wood pulp material to have it expand and puff up. There is a wide range of mahjong tile designs so you can stock up for months at a time: Fa, Zhong, the 4 Winds, Ba Wan, and Jiu Wan.
Get the mahjong kitchen sponge.
---
2. Retro coasters with CNY greetings
---

Image credit: Shopee
Coasters are a must when you host guests and everyone's sipping on a cold bevvy. Instead of just gaudy red and tacky patterns, these CNY greeting coasters have bright colours and checkered retro designs.
Get them individually at $4.21 each, with your choice of Chinese characters: Fa (prosper), Shun (smooth-sailing), Ji (luck), and Le (happiness).
Get retro CNY coasters.
---
3. Aesthetic pussy willow ornaments
---

Image credit: Shopee
Pussy willows are a CNY decor staple, but you can skip the old-fashioned ornaments like plastic ingots and furry pipe cleaners. These cute yet auspicious Rabbit Year ornaments will jazz up your plant display without ruining the aesthetic of your abode.
It retails at $4.19 for a set of 8 pieces, and designs include adorable rabbits and carrots, mahjong tiles, CNY greeting banners, and plump mandarins.
Get aesthetic pussy willow ornaments.
---
4. Embroidery hair clips
---

Image credit: Shopee
It's a well-known fact that the elders love seeing vibrant and colourful outfits when you go knockin' on their door for angbaos. With these embroidery hair clips ($4.07 each), you can easily add a pop of colour and auspicious vibes to any outfit.
They come in simple Chinese character designs saying fortune or abundance, as well as more detailed designs with full greetings and phrases of prosperity. We never knew there'd be an aesthetic way to don miniature CNY greeting banners on your head, but here we are.
---
5. LEGO Chinese New Year sets
---

Image credit: LEGO
LEGO has released some gorgeous festive playsets which double as both decor and a great bonding activity, the first of which is a set of 3 connectible toy parade floats ($149.90).
In it, you'll find iconic LEGO minifigures such as the pirate, astronaut, and knight as well as CNY elements such as rabbit mascots and performers in traditional garb.

Image credit: LEGO
There is also a set of 2 CNY display stands ($119.90) which will make for a stunning centrepiece. Each of them encompass different auspicious motifs like golden ingots, koi fish, blooming peonies and of course, the all-important angbao.
Get LEGO Chinese New Year sets.
---
6. Non-slip bath mats
---

Image credit: Shopee
Not only are these uniquely Singaporean bath mats ($16.90) highly rated for being absorbent and non-slip, they also sport cheeky and relatable sayings that'll give your house guests a chuckle when they're about to answer nature's call.
We stan the Cai Shen Ye print along with well wishes for you to tio beh pio, meaning to strike the lottery. And if you're hosting a mahjong sesh, rubbing your feet on the heng ong huat mahjong tile design may very well give your luck a boost.
Get non-slip bath mat.
---
7. Classy mahjong crossbody bag
---

Image credit: Shopee
CNY merch has never been this elegant and fashionable. Looking low-key like a luxury accessory but only costing $17.81, this mahjong crossbody bag combines a classy calligraphy-style mahjong tile design with a sleek gold chain that'll will atas-ify your OOTD.
A major plus point is that the size is perfect for you to store your essentials like your phone, wallet, and all the angbaos you'll be reaping. Choose from 3 designs: Fa, Zhong, and Ba Wan.
Get the mahjong crossbody bag.
---
8. Table place mats
---

Image credit: Shopee
If you're hosting reunion dinner at home, these table place mats ($2.65 each) are sure to elevate the experience. The non-tacky designs with auspicious phrases will delight the older folks, for instance, Bao Fu (get rich) and Da Ji (good luck).
The fact that they're not garish red and in-your-face with CNY designs also mean that they'll make a trendy and unique dining table accessory throughout the year.
Get table place mats.
---
9. Quirky sofa cushions
---

Image credit: Shopee
For the same cute and quirky designs as seen on the table place mats, get these sofa cushions ($3.29-$4.72) to adorn your couch with. There are 27 design options available, in various sizes for you to mix and match. Some of the wholesome phrases include "Ri Jian Fu You" (getting richer day by day) and "Wan Shi OK" (everything will be OK).
With these taking front and centre on your sofa, your home is sure to be filled with good fortune and plenty of huat. And, if things start to get a lil awkward and quiet with relatives, these will come in clutch as a convo starter.
Get quirky sofa cushions.
---
10. Lion dance nail art stickers
---

Image credit: Shopee
Avoid the CNY surcharge and last-minute rush for appointment slots at nail salons. For a little over a dollar, you can get a pack of nail art stickers ($1.24/pack) to glam up your talons. No UV setting or gel polish is needed; these waterproof adhesives are made to be strong enough to withstand regular hand-washing.
Designs feature festive colours like red and gold, with classy lion dance and lantern prints. They're certainly auspicious enough to impress the seniors, but not gaudy at all so you can still retain your style points.
Get lion dance nail art stickers.
---
11. Pet bandana & collar in festive prints
---
Pet bandana (left) and pet collar (right).
Image adapted from: Modparade

Your furkid shouldn't be left out of the festive 'fits fun. Made by homegrown fashion brand, Modparade, is an adorably named pet accessories collection: Pawparade. Their pet bandanas ($17.90) come in designs like the maneki neko AKA fortune cat, rabbits for the Year of the Rabbit, and mahjong tiles.
If you don't want to fiddle with tying a bandana, you can get a simple pet bandana collar ($12.90). The designs include minimalist moneybags and mahjong tiles, traditional maneki neko, and a cute "fortune doggo" twist on the fortune cat.
Get Pawparade pet accessories.
---
Shop online for these trendy Chinese New Year home decor & merch
---
CNY is that one time a year where folks look forward to going all-out in the festive vibes. Be it stocking your pantry with snacks and goodies or getting your hair done and purchasing spanking new outfits, the prep work is almost half the fun. 
For the savvy homeowners or fashionistas out there who wish to strike a balance between embracing maximum CNY vibes and not getting judged for being obiang, we gotchu with these reccs.
Here are more guides for you to get CNY-ready:
---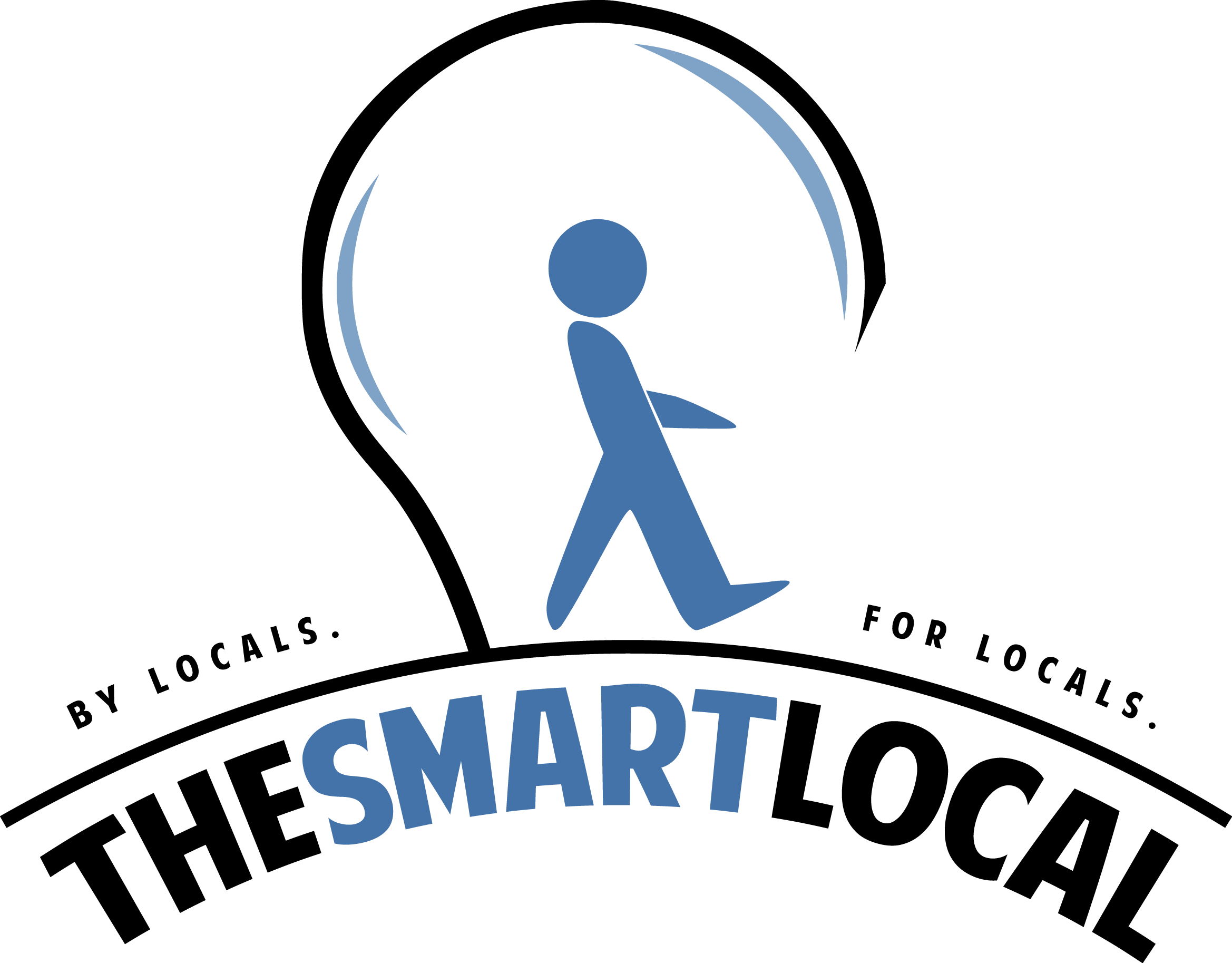 Drop us your email so you won't miss the latest news.