How to invest in cryptocurrency in Singapore
---
Unless you've been living under a rock, you would have caught all the chatter about cryptocurrency. "Do you have any Doge?" is no longer a passing question about Shiba Inus but a conversation starter about your coins, Bit or no Bit. 
If you want to get started investing in cryptocurrency, it's imperative that you don't go in guns blazing. From choosing a reputable crypto exchange to owning your first coin, here's how to make your first crypto investment in five easy steps.
Disclaimer: This article is not intended to and does not constitute financial advice or investment advice.
---
1. Choose an exchange to start on
---
The first step in your crypto journey is creating an account. It's going to be where you buy, sell, trade, and monitor the prices of the many cryptocurrencies available on the market. 
There are a lot of local and international exchanges available in the market for retail investors in Singapore, a.k.a. people like you and me.
Before you sign up with an exchange, you should do your own research. Remember to get down into the nitty gritty and look into the exchange's product offering, fee structure, user interface, and level of security. It's hard work but this is an important step. 
Pro tip: Most exchanges require you to have your passport, driver's license, or IC submitted for verification. The sign-up process at Gemini is simple because it is integrated with MyInfo using your SingPass login. This means you won't have to manually upload your documents.
---
2. Transfer funds to your account
---
Once your account is fully verified, you're now ready to start buying your first crypto! But before going wild, you must fund your exchange account first.
Most exchanges can be funded with your credit and debit cards. Some platforms like Gemini allow you to directly link your bank account to facilitate easier transfers. The process is the same as transferring funds from one bank account to another on your mobile banking app.
Pro tip: If you're afraid about sending funds wrongly, you can always do a small transfer first to test the process.
---
3. Buy your first crypto
---
Image adapted from: Gemini
After funding your account – you're finally ready to start. For beginners, it is likely that you will start by buying crypto directly with fiat (the term for government-issued money like SGD and USD). Once you become more seasoned, you can explore different trading pairs like crypto-to-crypto trades.
We know starting out in investing can be a daunting thing whether it's in cryptocurrency or in other assets. But not to worry, we got you! In the next few paragraphs, we break down the different order types you can place. We made it simple, we promise.
Now, the simplest type of order you can place is a market order. A market order is an instant order that buys or sells crypto at the market price at the time you place it. If you would rather buy crypto at an ideal price, you can place a limit order instead. This means that the order will only be executed when the crypto reaches the limit price you've set.
A more advanced order type is the stop-limit order. Traders will set two prices: the stop price and the limit price. When the stop price is hit, the order will then be placed as a limit order, which will only be triggered when the market price reaches your limit price. The stop-limit order type is ideal for risk-averse traders who want to protect their assets from the market's volatility. 
A lot to wrap your head around, we know. Go ahead and read it slowly a few times over, it will make sense soon. 
Pro tip: Unlike with stocks, you don't have to buy an entire coin. You can start with just a fraction or for as little as $5!
---
 4. Decide on an investment strategy
---
Contrary to popular belief, incessantly (and obsessively) checking your exchange app to track the fluctuations in crypto prices is not a viable long-term strategy. That is unless you want to start dreaming in charts and candlesticks. 
Take it from us, we've been there. But we've come to learn that there are multiple strategies you can explore that are far more efficient. Let us share them with you so you can decide what works best. 
If you intend to grow your portfolio over a period of time, one way to do it is through dollar-cost averaging (DCA). This strategy has you dividing the total funds you intend to invest and spreading those across a fixed interval. 
Having a disciplined strategy and buying your chosen crypto every Monday, for example, will reduce panic-buying or FOMO investments along the way. Some exchanges allow you to make recurring purchases in intervals, so you don't have to manually keep track of your DCA schedule. 
HODL is a misspelling that's now a colloquial term
Image adapted from: Urban Dictionary
One of the most popular things to do with your crypto that you might have seen parroted on forums like Reddit is to "HODL". To HODL means to hold onto your coins. This is similar to the "diamond hands" narrative which means not to give in to the fear and uncertainty that comes with the market's volatility.
Another strategy some are employing is called staking. Some cryptocurrencies like Ether and ADA allow you to stake your coins in a wallet to support the security and operations of the blockchain network – in return, you'll get rewarded with coins. You can read more about staking on Gemini's Cryptopedia.
You can earn up to 7.40% interest on your cryptocurrency with Gemini Earn
Image adapted from: Gemini
Something similar to staking is crypto lending. Rather than supporting the blockchain platform, you're lending your coins to institutions through a lending platform and earning passively through interest rates. Gemini Earn is one platform that lets you participate in crypto lending – they also pay out interest daily.
With all that said, just remember that the cryptocurrency market is volatile, and the inevitable risks associated with it is something that requires careful thought and consideration. You should always do your due diligence and never invest more than you are willing to lose.
---
5. Store your crypto in a wallet
---
The Ledger Nano S is a cold wallet that can store multiple cryptocurrencies
Image credit: Ledger
Now that you've bought your coins, where do you keep them? Most exchanges have their own wallets which makes them a one-stop shop for buying and storing crypto. If you want to hold your own crypto, this is where wallets come into play. When it comes to wallets, the single most important thing is safety and security. 
Before you get ahead of yourself, no, you can't "download a Bitcoin" to your wallet. Let us explain – crypto wallets come in two forms, cold wallets which are pieces of hardware or hot wallets which are software that contain information, or keys, that grants you access to your cryptocurrency.
Cold wallets are completely cut off from the Internet, which makes them the most secure option for storing your crypto. A cheap cold wallet option is a paper wallet. This means you literally print out a piece of paper that has a QR code on it. More advanced options include the Ledger and Trezor wallets that you connect to your computer via USB. 
Those who prefer convenience can opt for a software-based wallet instead. Hot wallets run on your computer or phone, allowing you more ease when making transactions.
---
Getting started with investing in cryptocurrency
---
The world of cryptocurrency and blockchain can be very overwhelming. But if it's any consolation, all of us have to start somewhere.
Some exchanges like Gemini offer a simple and intuitive user experience with no minimum deposit or fee for starting an account. This means you jump in – and out – without worrying too much about having incurred any real losses.
Founded back in 2014 by Cameron and Tyler Winklevoss, Gemini expanded into Asia only last year. They have been ramping up their product offering in Singapore and have recently included Gemini Earn into the repertoire. 
Users can buy and trade over 40 different cryptocurrencies on the Gemini mobile app including Bitcoin, Ether, and Doge easily as they support SGD on-ramp. This means you can use SGD from your bank accounts to directly buy crypto. 
Image adapted from: Gemini
We know cryptocurrency gets a lot of chatter and it can sometimes be hard to discern what is accurate information amongst all the noise. This is when turning to a reliable resource like Cryptopedia will be helpful. 
From breaking down different token networks to explaining common blockchain and crypto related terminology, Cryptopedia does it all. You can also follow Gemini's Telegram channel to keep up with the latest news.
---
This post was brought to you by Gemini.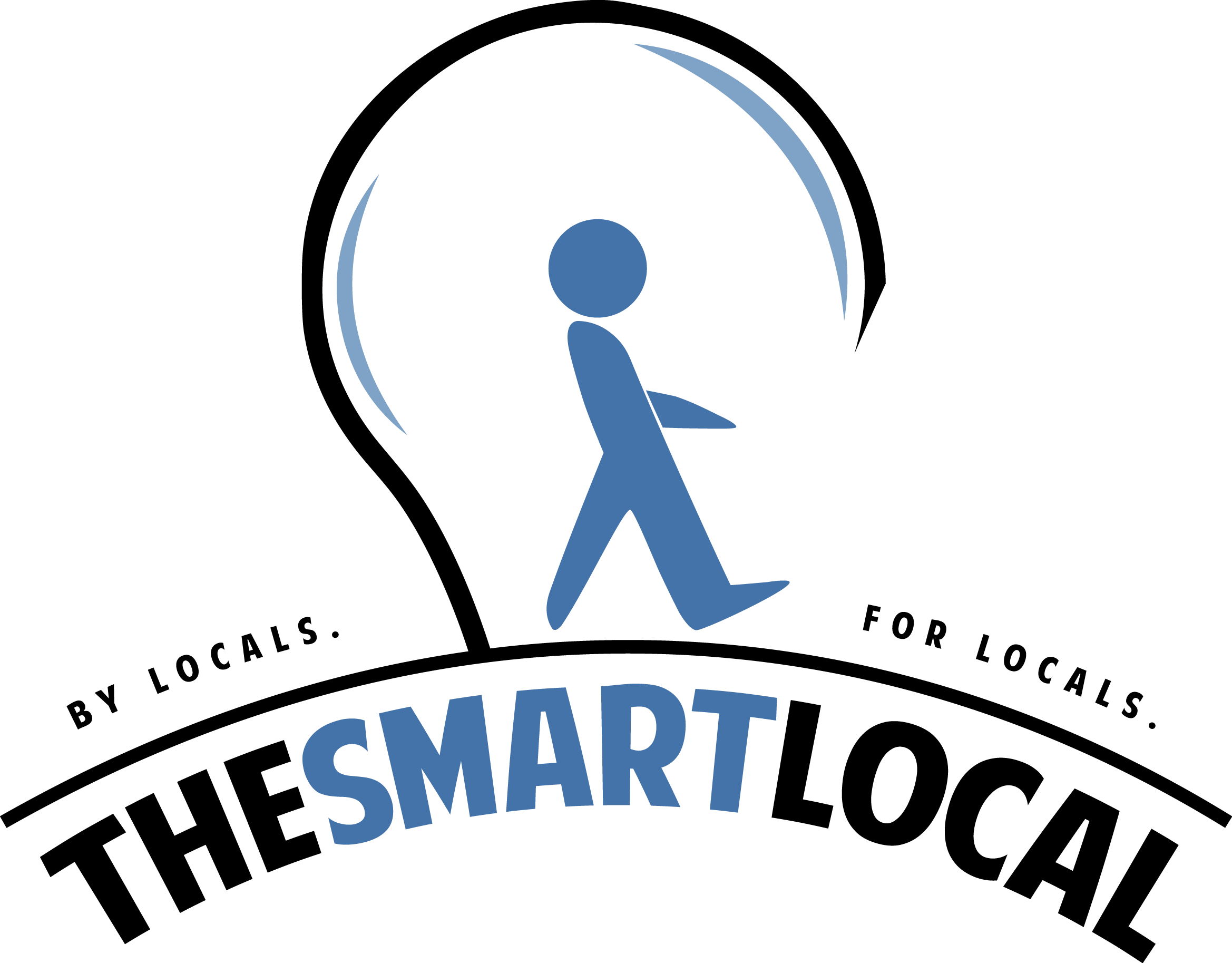 Drop us your email so you won't miss the latest news.