Misconceptions of Southeast Asian countries
---
Ask any Singaporean what they think of Thailand and the first things that come to mind would likely be affordable shopping, yummy street food, and Phuket beaches. Vietnam? Ha Long Bay, UNESCO World Heritage sites, and the Cu Chi Tunnels. Malaysia? Genting Highlands, KLCC, and cafe-hopping in JB. 
The answers may vary, but look deeper and you'll realise that what we associate with other Southeast Asian (SEA) countries are, more often than not, touristy experiences that barely scratch the surface of what makes the countries truly unique. 
And I'm abashed to say that, like most Singaporeans, I had very superficial notions of what these SEA countries were like – until I landed the job as regional editor for The Smart Local (TSL).
---
From beauty writing to managing a team of SEA writers
---
Before that, I was writing about beauty trends – skincare products, makeup, and aesthetic procedures – at a local magazine. Sure, it wasn't all frivolous since I needed to actually know the difference between hyaluronic acid and hydrochloric acid. FYI: the former hydrates your skin, and the latter burns it. 
But it is, admittedly, planets away from having to understand the quirks of different SEA countries and what their local readers are interested in. 

The TSL regional team in our October 2019 #TSLTeamThemedThursdays photoshoot
Image credit: @thesmartlocalsg
So it would be an understatement to say that I had a steep learning curve at my new job, which I started in September 2019, subsequently hiring a team comprising Malaysians, Indonesians, Vietnamese and Filipinos for our respective regional sites. 
TSL has always prided itself on being an independent media publisher that locals trust for hyper-local information – so it made sense to hire locals for the regional sites because they would be the ones who knew their countries best. For our first batch of hires, we brought them over to Singapore for a month of intensive training. 

The first, and sadly only time the whole team had dinner together in Singapore.
Image credit: Winson Chin
In that month, I got to know my writers better. And through them, I learnt more about the SEA countries than I ever did in my entire life. But knowing that Manila was not equal to Metro Manila, and that my team in Kuala Lumpur would be following the Selangor state holidays even though their office was in KL (confusing, I know) was not enough. 
---
Understanding SEA on different terms
---
Beyond the technicalities, there was so much to learn about how people from different SEA countries used social media, and what they were interested in. So even after their month-long training in Singapore, when our writers returned to their respective countries, I never stopped learning from them as we communicated through video conferences, texts and phone calls. 

Image credit: Kayce Teo
Pre-Covid times, we covered a lot of lifestyle topics – new cafes, exciting places to visit, new things to do. I discovered tons of fun places to add to my travel wishlist. Reading and editing articles about hidden gems in the SEA countries ignited my interest in travelling to these places, even though I had never been someone who was consumed by wanderlust. 
Those topics appealed to both locals and tourists, and they opened my eyes to how exciting these countries are. And thoughts of "Wow! Philippines is home to the biggest floating playground in Asia?", "Vietnam has an observatory deck made of glass walls and floors?", "There is a cafe in Indonesia that looks like Hogwarts?" whittled down in frequency.
---
The Covid-19 effect
---
Just as I thought I was getting the hang of things, Covid-19 happened. The world descended into chaos. Well, the travelling part, at least. Because as every country implemented lockdowns to curb the spread of the virus, no one was interested in places to visit anymore. 
Indeed, it is pointless to gush about an aesthetically pleasing cafe when 1) you can't even visit it, and 2) everyone else is on tenterhooks worrying about the exponential increase in the number of Covid-19 cases globally.
The regional team then made a snap decision to shift to covering news instead of lifestyle content. And my writers and videographers, who are passionate about our previous content verticals, had to pick up new skills very quickly to adapt to the changing habits of our readers. 

After the pandemic forced us to all work remotely, #TSLTeamThemedThursdays photoshoots went virtual too.
Image credit: @thesmartlocalsg
To date, I still rave about how everyone rose up to the challenge and pushed the team forward instead of letting our sites come to a standstill. And it is because of their efforts, willingness and ability to adapt that our regional sites' pageview counts have grown at least fivefold in 2020 alone. 
Numbers aside, I'm particularly proud that we're painting the SEA countries in a different light by covering wholesome and quirky content. These stories rarely fall on our radar because Singapore's English media landscape is mostly dominated by big publications from the US and UK.
Even with Asia-centric news publications, you'll mostly read about the political situations in the countries, or crimes of note – as the Chinese saying goes, "good news never leaves the house, while bad news travels thousands of miles". 
So you wouldn't come across wholesome stories like how a Vietnamese granddad-to-be used a kitten to teach his son how to bathe a baby, a Filipino teacher who was retrenched but went viral after teaching singing lessons on TikTok, or the Malaysian netizens who chimed in to offer jobs to a cancer survivor selling nasi lemak by the roadside, among many others. 
---
Sharing valuable perspectives with other Singaporeans
---
Stories like these provide fresh perspectives about the complex social and cultural situation in these SEA countries because of how close they are to the ground – take for example a piece by our Thai writer about how banning elephant riding isn't enough to prevent animal abuse. Told by the local writers, there is an added layer of authenticity that can only come from home ground. 

Workshops were held with some of the youth in Singapore to expose them to the intricacies of working in the media industry in SEA
Image adapted from: @kayceteo
Most recently, in collaboration with the National Youth Council (NYC), the TSL Regional team got the chance to share these insights with a group of Singapore youth who wanted to better understand these countries. 
Over the course of two workshops, titled "Navigating the SEA Media Industry", spanning four days each, the participants learnt about the technical aspects of editorial work – writing, researching, search engine optimisation (SEO), and more – and heard from our writers traits unique to their nations.
This included what the official state ideology of Indonesia, Pancasila or "Five Principles", means to Indonesians, and why one should never discuss it in a negative light; and why we should write about Malaysia's royals cautiously because of censorship rules in the nation, among other nuances.
Participants also tried their hands at writing articles for our regional sites, where they experienced first-hand the importance of having a local perspective. It was a tall order to ask that these youth bring an insider view to the articles, but guided by the team, they were able to do so and with their own personal finesse. 
---
Understanding other cultures through NYC's Asia-Ready Exposure Programme
---
Covid-19 may be stifling the growth of these SEA countries in various industries – including media – as they continue to battle the third wave of the pandemic, ramping up their vaccination rates. But it's important to keep in mind that there is immense potential in the ASEAN countries' media landscapes, even if global travel remains an elusive concept for the time being. 
This short but holistic exposure to SEA to understand its social and cultural nuances, as well as market growth trajectories, are made possible because of NYC's Asia-ready Exposure Programme (AEP), a youth development programme that empowers young people to be Asia-ready. This is accomplished by providing opportunities for meaningful exposure to ASEAN member states, China and India (ACI). 
The programme also aims to strengthen participants' competencies in building friendships and networks within the region. NYC works closely with partners from a wide array of industries in the co-development of ACI-focused resources, such as webinars and reading materials, and experiential projects.

Past NYC webinars bridging Singaporeans with recognised partners across the region
Image credit: National Youth Council
If my experience has taught me anything, it is that preconceived notions are easily corrected, as long as you keep an open mind, listen to the people who are actually on the ground, and try to understand their points of view. 
Not being able to travel to other countries to work may have been seen as a disadvantage during pre-Covid times. But being able to pivot to working remotely, and adapt to an increasingly digital working environment, are crucial skills that will boost your competitive edge as remote working becomes commonplace. You won't have to fear falling behind because you had to shelve your plans to get experience in regional work. 
If you want to make the most of your time and rack up overseas exposure and valuable insights or skills that will boost your employability, consider joining the AEP so you can learn the different cultures of the region, understand its market potential and make new friends – all without even leaving Singapore's borders.
Check out our regional sites for more ASEAN content:
---
This post was brought to you by the National Youth Council.
Cover image adapted from: Kayce Teo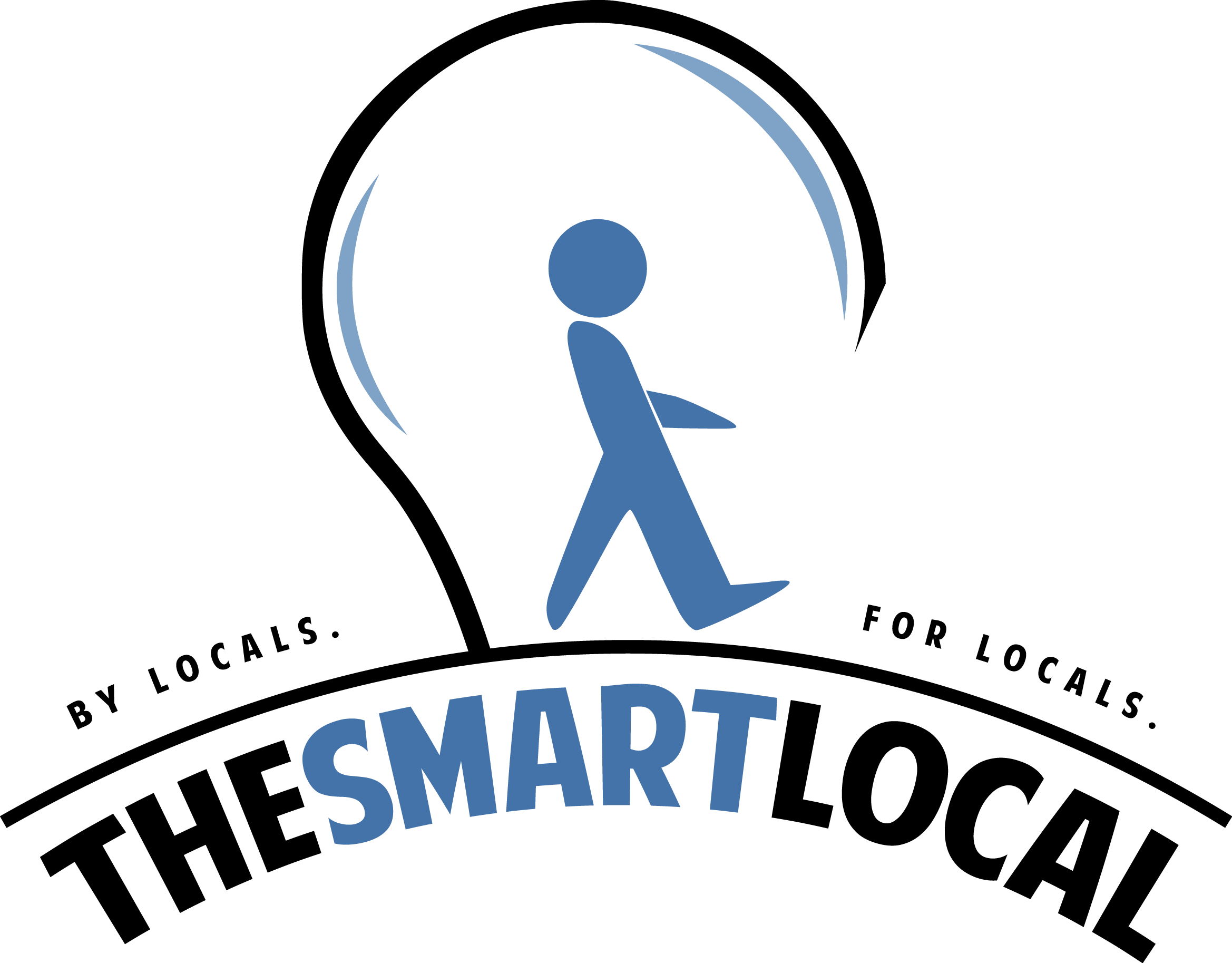 Drop us your email so you won't miss the latest news.