Hiking trails in Singapore
---
Route march. One of the most, if not the most, dreaded activity that those of us who've been through the army have to experience.
Unbeknownst to us, some of the trails we've marched on are actually open for public access, doubling as viable hiking trails that allow you to work those leg muscles for a solid workout.
Below are 5 of such trails we've found scattered throughout Singapore – these are open to everyone, regardless of whether you're a soldier or a civilian.
P.S. Read till the end to find out how to refresh yourself as you hike along these trails. 
---
1. Temasek Club
---
The stretch of Rifle Range Road that lies before Temasek Club provides you with a fairly strenuous hike, as it slopes uphill towards Murname Reservoir.
You can choose to hike on the main road itself – just be sure to keep to the sides to avoid oncoming traffic! Terrain on this well-maintained road is even, so the only obstacle you have to face is the incline.
Entry point into Kampong Trail.
Alternatively, walking just a short distance away from Temasek Club will bring you to a by-path that leads you to one of the many entry points of Kampong Trail. You will walk straight into the heart of nature itself, as thick jungle foliage will accompany you on both sides of the path.
If you choose to take this route, be sure to watch your footing, as tree roots tend to snake across the ground and jut out sporadically.
Getting there:
By car: Park at the carpark along Hindhede Drive at the Visitor Center.
By bus: Buses 67, 75, 170, 171, 173, 184, 852, 961. Take bus to Upper Bukit Timah Road, alight opposite the Bukit Timah Shopping Center and Beauty World Center.
By MRT: Take Downtown Line and alight at Beauty World station. From there it's approx. 10 minutes walk along Hindhede Drive
Opening hours: 7AM-7PM
---
2. MacRitchie Reservoir
---
With its collection of trails that vary by distance and terrain type, along with the lush greenery that decorates its landscape, MacRitchie Reservoir's reputation as a popular spot for hikes, runs, and even route marches is not hard to comprehend.
We've narrowed down 2 routes that you can take while you're here.
The first of these is the 10km loop that goes around the entire reservoir – beginning from MacRitchie Reservoir Car Park and passing through Mushroom Cafe.
As the terrain here is flat and well-paved, this trail makes for an easy trek. On top of this, the views here are scenic with the reservoir itself, dotted with islands of vegetation, located just to the left of the trail.
If you prefer a trail that has a slightly more challenging terrain, try out the 4.8km Lornie Trail, which you can access by walking in the opposite direction from the carpark. As this is a gravel path that cuts straight through jungle foliage on both sides, you can expect it to be slightly uneven – you'll want to watch your footing when you're here.
Getting there: 
By car: Park at the carpark along Lornie Road, next to Mushroom Cafe.
By bus: Buses 52, 74, 93, 157,130, 132, 156, 157, 162, 162M, 165, 166, 167, 852 and 855, 980. Nearest bus stop is 51071.
By MRT: Caldecott MRT (CC17)
Opening hours: 7AM-7PM
---
3. Labrador Nature Reserve
---
Labrador Nature Reserve serves a number of roles, acting as a historical site, a nature lover's paradise with its forest and coastal landscapes, and a spot for both hiking and route marching alike.
Hiking here is an easy affair, as the main road that circles around the reserve does not come with any sharp increases or decreases in incline. Due to the road's closeness to the sea, you'll also get to enjoy the lovely sea breeze as you move along.
As you walk through the reserve, learn about Labrador's rich history through the relics that still survive here, such as this WWII machine gun post that has now become part of a sand playground for kids.
Also of note is Berlayer Beacon, a navigational light beacon that is renowned for its insta-worthy pastel reddish hue.
Getting there: 
By car: Enter Labrador Villa Road, off Pasir Panjang Road, and park at Carpark A, B or C
By bus: 

Buses 10, 30, 51, 143 and 176. Alight at Pasir Panjang Road before walking to Labrador Villa Road.
Buses 61, 93, 97, 100, 166 and 963. Along Alexandra Road, alight on the same side or opposite NOL Building and proceed on foot via Labrador Villa Road.
Service Parks 408. Direct service that plies between HarbourFront Bus Interchange and Labrador Park (Saturdays, Sundays and Public Holidays 11AM-9PM) in 30-min intervals.
Opening hours: 24h
---
4. Lower Mandai
---
One of the many ulu sections of Singapore, Lower Mandai is not just a place where you can find the Singapore Zoo, but also the place of a solid hiking spot: Mandai T15 Trail. This is a trail that cuts through a thicket of rainforest, making for a hike that is challenging yet enjoyable.
A single gravel path guides you into the forested section, where it becomes quickly engulfed by thick layers of leaf litter – caution should be exercised as you thread through the trail to avoid obstacles like tree roots or even unsuspecting animals.
Getting there:
By bus:

Buses 171, 927. Alight at 48029 – Bef Mandai Lake Road.
Buses 171, 927. Alight at 48021 – Aft Mandai Lake Road.
---
5. Lorong Halus
---
Located a short distance away from the famous Punggol East Container Park and its collection of cargo container bistros is Lorong Halus, which is accessible by walking along Punggol Promenade Riverside Park.
Before walking into the scenic vicinity itself, you'll cross Lorong Halus Bridge, which is outfitted with a snazzy zigzag design that provides you with fantastic photography opportunities – especially when it is flanked against the backdrop of blue skies or a glowing sunset.
When you've crossed over to Lorong Halus itself, you can choose to turn to the left and walk on a dirt track. Walking along its entire length (972m) will eventually bring you to another bridge, which you can cross to access the east entrance of Coney Island.
If that's not your end goal in mind, enter the main Lorong Halus Wetland area itself, where there is a well-maintained road that passes through a gorgeous landscape that is predominantly lined with cattails.
Getting there:
By MRT/LRT: 

From Punggol MRT station, transfer to the LRT line and alight at Riviera LRT station.
Take Exit A.
Walk across the hard court and the mini-gardens behind it towards the Punggol Promenade Riverside Walk.
Turn left along the boardwalk until you reach the start of Lorong Halus Bridge.

By car:

Drive to Punggol East Container Park and park at the carpark.
Cut through the collection of cafes towards the Punggol Promenade Riverside Walk.
Turn left along the boardwalk until you reach the start of Lorong Halus Bridge.
---
Drink up with 100PLUS Active, the non-carbonated isotonic drink
---
"Half full water bottle, drink up!" 
This familiar army command gives army boys much-needed reprieve from the strain of both route marches and strenuous physical activities alike, letting us replenish the water lost through perspiration. Yet as we perspire, we not just lose water from our bodies, but also crucial minerals like sodium and potassium. 
Isotonic drinks are ideal for replenishing all that your body loses, but most of these are carbonated. The fizz in these drinks makes your stomach bloated and can cause excessive burping – not ideal for optimal performance.
This beverage is also endorsed by HPB as the healthier choice.
Here's where 100PLUS Active enters the scene, offering you a non-carbonated alternative for your next hiking trip. This drink is packed with all the goodness of any good ol' isotonic drink, and on top of that, it comes with vitamins B3, B6, and B12 – making it perfect for reducing fatigue.
Also check out:
---
This post was brought to you by 100PLUS.
Photography by Vanessa Teo.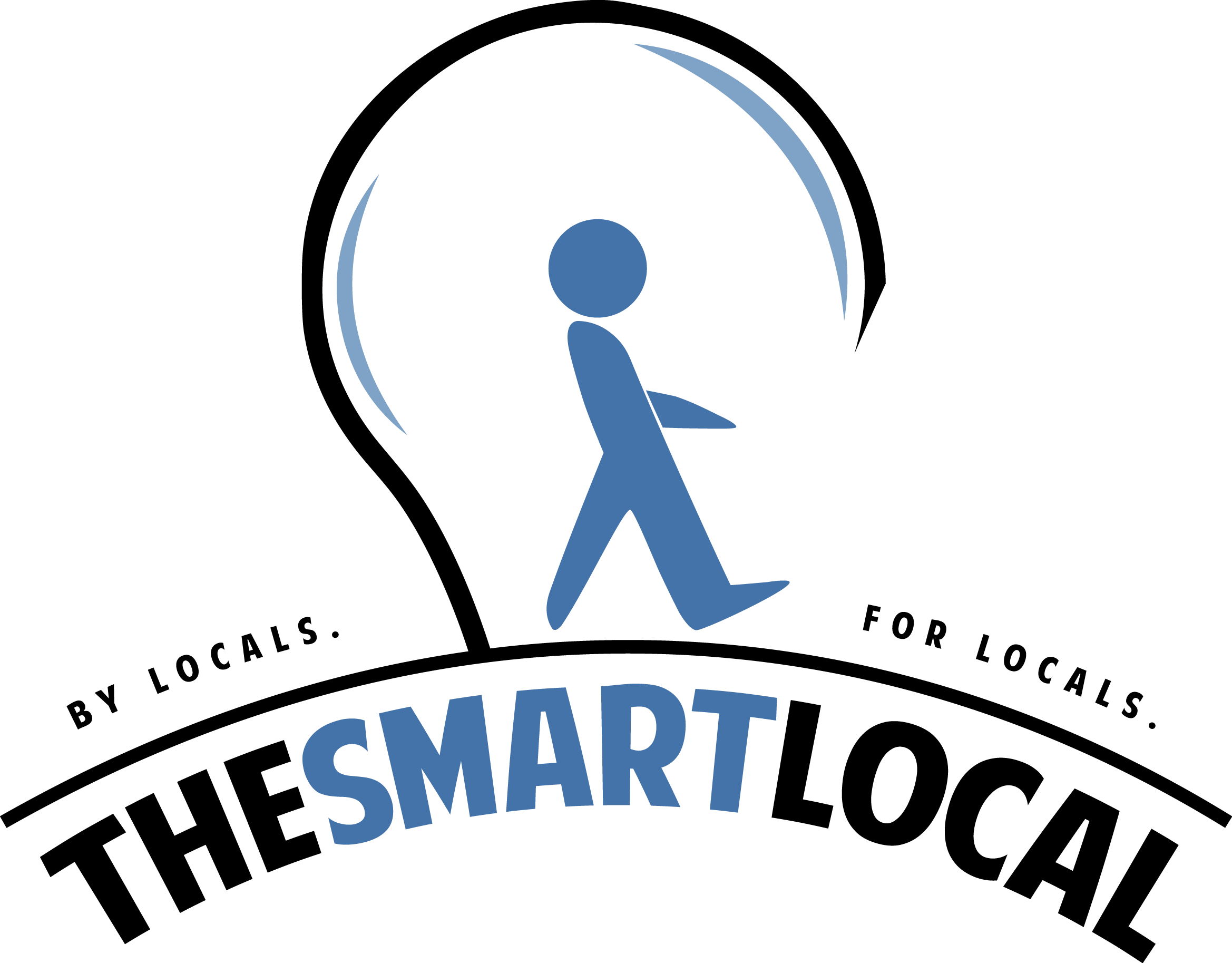 Drop us your email so you won't miss the latest news.