Things to do in November 2018
Image adapted from: Minimalism
November marks the start of the period where most of us would either be having our holidays or planning to take leave from work. And with so many of us beginning to unwind from the hectic year, November brings with it a slew of activities lined up to keep us entertained.
Below are 18 new and fun things you can do in November.
1. Conquer obstacles, do skate stunts, and whizz down giant slides at SuperPark
Bounce high up into the air and attempt aerial acrobatics at the Trampoline Platform in the Freestyle zone!
Image credit: SuperPark Singapore
Getting fit is not something that has to involve the mundane – jazz things up by heading down to SuperPark, an indoor activity park from Finland, which will be opening its doors in Suntec City Mall on 17 Nov.
Find this augmented reality rock climbing wall in the Game zone.
Image credit: SuperPark Singapore
Taking its roots from Finland, SuperPark is an all-in-one indoor activity park, and Singapore's outlet will feature 20 fun activity stations that the whole family can enjoy together. These will be split into 3 distinct zones: Adventure for younger children, Game with sports-based activities, and Freestyle with physical freestyle activities.
The Freestyle zone comes outfitted with an indoor skate and scoot park.
Image credit: SuperPark Singapore
Over in the Adventure zone, keep your eyes peeled for Pedal Car Track, where you can zip around an indoor track.
Try your hand at virtual Tai Chi with iWall.
Image credit: SuperPark Finland
Check out iWall in the Game zone, a freestyle VR game that lets you do all manner of physical activities like Tai Chi and running through several cities – without leaving the room you're in.
Date: From 17 November
Venue: Suntec City Mall
Prices:
Weekdays: $22 (6PM-9PM) | $35 (all-day)
Weekends: $32 (9AM-1PM) | $40 (1:30PM-5:30PM) | $28 (6PM-9PM) | $48 (all-day)
2. Step into K Bowling Club for a night of bowling, drinks, arcade games, and darts
Don't let the unassuming name of K Bowling Club fool you. It's more than just a mere bowling alley, with neon strobe lights and throbbing K-pop beats that'll make you feel like you've stepped into a club.
The bowling alley itself has club vibes, complete with dim mood lighting and neon egg chairs. Even the glass tables are aligned with the neon theme, coming with changing coloured lights.
Bowling is not the only thing that's on the menu here, with alcoholic drinks and bar bites available on demand, along with arcade games and darts to boot.
Check out our full coverage of K Bowling Club here.
3. Learn about the history of the Polaroid, aka Instagram's ancestor
Before Instagram, there was the Polaroid, allowing you to snap and develop photos on film instantaneously.
Image credit: The A List
Learn more about the Polaroid through National Museum of Singapore's In an Instant: Polaroid at the Intersection of Art and Technology exhibition, where artwork, artefacts, and vintage memorabilia will provide you with a tour of its history.
Hands-on activities will also be available on-site, where you'll get to participate in themed Polaroid photog opportunities, and also play around with a selfie station and a photo booth.
Dates: 10 Nov 18 to 31 Mar 19
Times: 10AM-7PM
Venue: National Museum of Singapore
Prices:
Adults: $12.50 (citizens and PRs) | $18 (non-citizens and non-PRs)
Seniors: Free (citizens and PRs | $14 (non-citizens and non-PRs)
Students: Free (citizens and PRs | $14 (non-citizens and non-PRs)
4. Get into the Christmas mood at GBTB's Tsum Tsum-themed Poinsettia Wishes
Last year's version of Poinsettia Wishes.
Gardens by the Bay has a thing for remodelling its Flower Dome, as was the case with its Sunflower Surprise. And with Christmas a mere 2 months away, GBTB is jazzing it up yet again, this time with a Disney Tsum Tsum-themed Poinsettia Wishes.
Imagine your fav Tsum Tsum characters popping out amongst these lovely poinsettia blooms.
Expect to see an array of poinsettia flowers, with beloved Tsumified Disney characters like Olaf, Mickey Mouse, and Dumbo peeping out from amongst the blossoms.
Dates: 2 Nov 2018 to 6 Jan 2019
Times: Daily, 11AM-3PM (except for 10, 11, 24, and 25 Nov & 8-9 Dec 2018: 2PM-5PM)
Venue: Gardens by the Bay, Flower Dome
Prices: $12 (Flower Dome) | $20 (Flower Dome and Cloud Forest)
5. Celebrate local food and music at Let's Go Jalan Jalan
As its name suggests, Let's Go Jalan Jalan Food & Music Festival is a celebration of local food and music, bringing together the best of the old and new in one massive celebration.
Kecha's iconic cylindrical bottles will be available here.
Image credit: @oyhz
Food options encompass not just modern aesthetically pleasing creations like cute agar agar cakes and Kecha tea, but also traditional favourites like tutu kueh and nasi lemak.
Sink your teeth into tutu kueh.
Image credit: @food_and_i_
Music in this event is brought to you by both budding and established musicians alike, with newcomers like Zeeaura sharing a stage with old-timers like Robert Fernando. Find the full music lineup here.
Catch the fringe activities while you're here, which include a dog pageant show and horse/pony petting.
Dates: 16-18 Nov
Times: 5PM-11PM (Fri) | 11AM-11PM (Sat-Sun)
Venue: Singapore Turf Club @ Kranji (Carpark B, Next to Kranji MRT), 1 Turf Club Ave, S(738078)
Price: Free
6. Thrill yourself at HeadRock VR, the first virtual reality theme park in Singapore
Image credit: @hollywoodgyumri
Southeast Asia's first ever will open Xtreme Virtual Reality Theme Park at Resorts World Sentosa, promising to provide you with a thrilling VR experience.
Specific details have not been released as yet, so watch their IG for further updates on this event.
Opening date: 17 Nov
Venue: 26 Sentosa Gateway, #01-38/39
7. Sample different types of Japanese sake at Sake Sake 2018
Image credit: @shukuuizakaya
Shukuu Izakaya will be holding Sake Sake 2018, a sake bash where the most legendary of Japan's brews will be imported and made available onsite.
Image credit: @shukuuizakaya
Up to 50 newly-curated brands of sake will be featured, along with bar snacks to go with your drinks. The sake will be divided into 4 stations for your tasting: Sweet & Dry, East & West, Rice Type, and Hot.
Find Dassai's range of quality sake at Sake Sake amongst other brands.
Image credit: @shukuuizakaya
All visitors will receive a complimentary Sake Sake 2018 glass.
Date: 11 Nov
Times: 1PM-6PM
Venue: Shukuu Japanese Izakaya & Sake Bar (8 Stanley Street, Singapore 068727)
Prices: $38 (early bird) | $48 (standard)
8. Check out 11 floors of design installations at Tan Boon Liat Party 2018
In its second year running, the Tan Boon Liat Party is set to take place – you guessed it – at the eponymous Tan Boon Liat Building, where 34 participating brands will be putting together a massive interior design event spanning a grand total of 11 floors.
Find quaint vintage trinkets of both European and Asian origins at Emperor's Attic.
Image credit: Expat Living
Swing by Emperor's Attic on the first floor, where you'll get to browse artisanal crafts and decorations. And if you're in the area at 3PM on 25 Nov, get yourself into the festive mood with a Christmas carol performance staged by the Dulwich Singers.
Browse LivingwithArt's extensive collection of beautiful art pieces at their flagship gallery in Tan Boon Liat.
Image credit: @livingwithartsingapore
Or go up to the second floor and visit LivingwithArt Singapore's new gallery, which carries classic floral and landscape works, along with more contemporary pieces that fit into the abstract and minimalism genres. You'll also be able to snag limited door gifts when you're here.
Dates: 24-25 Nov
Times: 10AM-7PM (24 Nov) | 10AM-6PM (25 Nov)
Venue: Tan Boon Liat Building, 315 Outram Road
Price: Free
9. Have an affordable Korean barbeque feast from just $12
Image credit: @anneamg
Whether or not you're a fan of K-pop and Korean culture in general, it matters not: KBBQ is an appropriate meal option for any occasion, and most certainly so when you're part of a large group of friends figuring out where to go for your next dinner outing.
Check out our article on affordable KBBQ restaurants in Singapore here, with prices from as low as $12/person
10. Appreciate the beauty of simplicity at an art exhibition on Minimalism
Art Science Museum and National Gallery Singapore are coming together in a collaboration in Minimalism, an art exhibition featuring a series of 150 exhibits that are distributed equally between both venues.
Image credit: Minimalism
Keep a lookout for Neon Light Installations 1970-2002, where strips of multi-coloured neon lights are arranged in a geometric pattern.
Image credit: Minimalism
Also of note is Seu Corpo Da Obra, where rainbow-coloured sheets of plastic are put up to create an explosion of colours that simultaneously merge and separate from each other.
Dates: 16 Nov 18 to 14 Apr 2019|
Venues: National Gallery Singapore and Art Science Museum
Prices:
1 Venue: $15 (regular) | $10 (concession)
2 Venues: $20 (regular) | $15 (concession)
11. Watch an LED kite show and outdoor movies at Singapore River Festival 2018
Image credit: @closetkitty
The fourth iteration of Singapore River Festival will take place this month, jam-packed with a variety of activities that'll keep you occupied over the weekend.
Image adapted from: @thatmomoffour
For starters, keep your eyes peeled for Sky Aquarium, an aquarium-themed LED kite show that will feature a synchronised choreography of LED manta ray kites "swimming" across the skies.
If you find yourself feeling hungry while you're here, head down to LAH Bazaar, an e-payment-driven bazaar that offers up a wide selection of street food.
Saap Bowl's Mussel Tom Yum
Image adapted from: @saap_bowl
Tuck into a bowl of Saap Bowl's Mussel Tom Yum, where the tangy spiciness of tom yum blends with the richness of mussels to produce a hearty, flavourful broth that appeals to every fan of spice and seafood.
Image credit: @good.drops
While you're there, try your hand at the array of carnival games such as Ring Toss and win yourself some plushies.
Bouncy castles for the kiddos
Image credit: @tomomimica
Dates: Now till 11 Nov
Times: 3PM-10:30PM
Venue: Singapore River, across Boat Quay, Clarke Quay, and Robertson Quay
Price: Free
12. Visit Little India for its mesmerising Deepavali light up and Festival Village
Image credit: @rodextravel
The onset of Deepavali is always exciting in Little India every year, as the streets will be elaborately decorated with light displays featuring intricate murals of oil lamps, flowers, elephants, and peacocks.
Image credit: @jeanne.legarrec
Immerse yourself in the festivities by entering the Deepavali Festival Village, a bazaar with items like traditional wear like saris, spices, and festive treats.
Dates: Now till 25 Nov (Deepavali Light-up) | Now till 6 Nov (Deepavali Festival Village)
Times: 10AM-10PM (Deepavali Festival Village)
Venue: Little India
Price: Free
13. Soak in one of Singapore's own Japanese-style onsen spas
Image credit: @ikedaspa
For those who have never had the chance to soak themselves in the rejuvenating waters of a Japanese hot spring or are suffering from post-Japan holiday withdrawal, fret not: Singapore has a bevy of onsens available for you to visit.
Although these aren't powered by natural hot springs, the waters in each one come with minerals and health benefits that aim to resemble an actual onsen as much as possible.
Check out our guide on which onsens are worth visiting in Singapore here.
14. Rock out for three days straight at Neon Lights 2018
Indie fans, rejoice: Neon Lights 2018 will happen soon, and it promises to bring with it an impressive lineup from both local and international artists!
Malaysian singer-songwriter Yuna will grace the stage of Neon Lights 2018.
Image credit: Wikipedia
Chill out to the sultry voice of R&B favourite Yuna, or jam out to the smashing performances of post-punk heroes Interpol. Different artists will take to the stage on different days, and you can check out the lineup here.
Dates: 9-11 Nov 2018
Time: 24h
Venue: Fort Canning Road Singapore 179618
Prices: $25-$280
15. Get trendy snacks and photo ops at Market on Wheels
Cereal Citizen's unicorn milkshake
Image credit: @ariane.le
Market on Wheels, which previously rolled into AMK Hub and Bugis, has now made its way to Bedok Mall, this time coming with a street theme, where the container-style stalls and seating are daubed with splashes of graffiti art.
Image credit: @marketonwheels
As with its previous incarnations, Market on Wheels will feature aesthetically-pleasing food such as Cereal Citizen's unicorn milkshake and Egg Stop's sandwiches packed in cute egg carton-like boxes.
Dates: Now till 11 Nov
Times: 12PM-11PM
Venue: Bedok Mall
Price: Free
16. Be wowed by the death-defying acts of The Great Moscow Circus
The Wheel of Death sees four men running in rotating wheel-like contraptions
Image adapted from: @ortizjeffersonangel
World-renowned circus stars come together in The Great Moscow Circus, providing you with entertainment staged by contortionists, clowns, jugglers, and daredevils. Brace yourself for death-defying stunts that involve acrobatics, motorbikes, and precarious balancing.
Watch these motorcyclists zip around each other in an enclosed sphere in Motorbike Sphere of Fear.
Image adapted from: @okumura194
Dates: Now till 18 Nov
Times: 7:30PM (Tue-Fri) | 12PM, 4PM and 7:30PM (Sat) | 11AM and 3PM (Sun) | 12PM and 4PM (PH)
Venue: The Mighty Big Top, Bayfront Avenue, Beside Marina Bay Sands
Prices: From $65
17. Run through a neon-lit route at the L.E.D.M Run 2018
L.E.D.M Run, short for Light Electronic Dancing Music Run, is a 5km run in Punggol Waterway Town that's aglow with neon lights.
Race pack contents.
Image credit: L.E.D.M Run 2018
All runners will be entitled to a race pack, which will comprise a waist band, shirt, water bottle, watch, neon-lighted L.E.D.M Run medal, bluetooth speakers, and hand towel.
Following the run, head down to Social Innovative Park, where you can take part in an EDM Party that will feature the tune-spinning talents of DJs Sirius, Doublefrappe, and Ricochet.
Date: 7 Nov
Time: 7PM onwards
Venue: Punggol Waterway Town
Price: $35
18. Bring your doggo to a dog run for exercise and socialisation
Image credit: Michelle M.
Dog runs are great for bringing your furkid to for exercise, socialisation, and quality bonding time. Some of these dog runs even come equipped with obstacle courses, giving your dog a little extra physical challenge while at play.
Check out our list of dog run recommendations here.
Events in November 2018
With so many activities lined up for you to partake in in November, you'll find that there's no end to the things you can do to occupy your free time away from work and school. Even though the EOY hols are not here yet, this doesn't mean you should scrimp on relaxation – you'll need to treat yourself every now and then.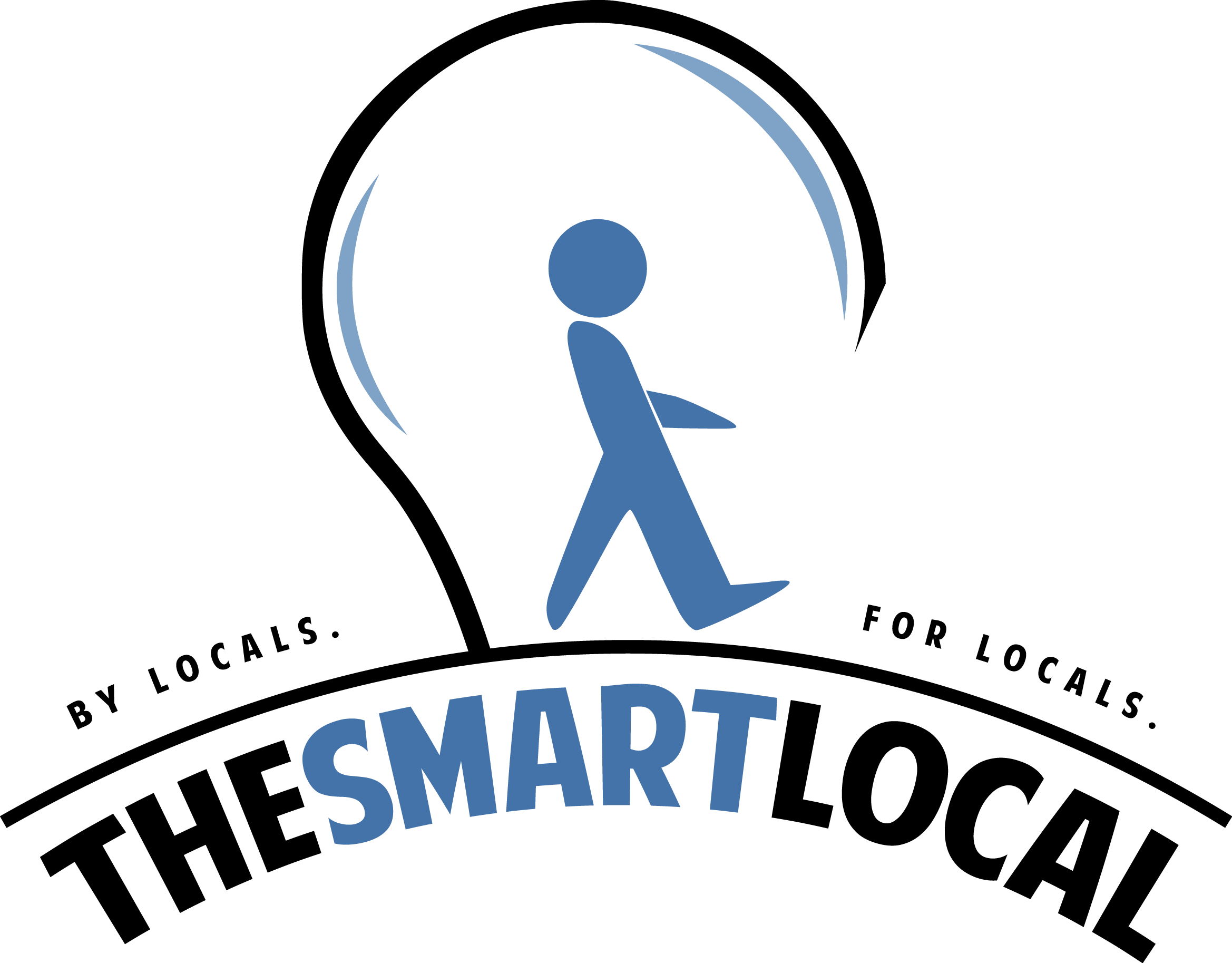 Drop us your email so you won't miss the latest news.