Things to do in Singapore in September 2018
Just like that, August has expired, introducing a new month in its wake. For some of us, a week-long school holiday awaits in the first week of September. But this doesn't mean the rest of us have to scrimp on having fun amidst our busy schedules, as September brings a huge lineup of new activities to do. From food festivals to a Marvel-themed beach party, here's what this month has to offer.
1. Rock out for 5 days straight at Music Matters 2018
Tabitha Nauser at the 2017 edition of Music Matters
Image credit: Music Matters
In its 8th year running, Music Matters 2018 presents the talent of more than 30 artists hailing from 14 different countries, including local talents DJ Nashd and Shigga Shay, alongside Kpop star Lee Seungri from BIGBANG. Check out the full lineup here.
The best part of this festival? Admission is completely FREE, allowing you 5 solid nights of good music without spending on concert tickets.
Dates: 7-12 Sep
Venues:
7-8 Sep: Fountain Square, Clarke Quay
9-12 Sep: Participating venues in Clarke Quay and Timbre Music outlets
Price: Free
2. Sample different types of tea at Singapore Tea Festival 2018
Fruit teas from Kittea
Image credit: @thepurrfectpour
If you're a tea lover, make a beeline for Singapore Tea Festival 2018, with free tastings available at every booth. Brands to look out for include the homegrown Kittea, with cat-inspired loose-leaf fruit teas, as well as Kindred Teas, which has blooming teas which unfurl into beautiful floral masterpieces.
Image credit: @kindredteas
Those looking for more eccentric varieties will not be disappointed, as local brands SUCRE and The 1872 Clipper Tea Co. will be offering uniquely Singaporean blends durian tea and Nonya kaya tea respectively.
Dates: 21-23 Sep
Times: 10AM-10PM
Venue: B4 Ion Station, Ion Orchard
Price: Free
3. Become a human rainbow at The Color Run
Image credit: @colorrun2k17
If you've been looking forward to this year's Color Run, the wait is almost over, for it'll be held on 29 Sep. For those who don't know, this iconic running event will have you put on a white shirt at the start of a 5km route, and you'll be doused with colored paints at every kilometre interval. The goal is to have as many splashes of color on your shirt at the end of the run.
Image credit: @linvanilla
To jazz things up, this year's Color Run comes pegged with a hero theme. Suit up in their lightning bolt-fronted tees, and receive a unicorn hero medal when you complete the run!
Date: 29 Sep
Times: 4PM (first wave)
Venue: Sentosa Palawan Green
Price: $65 (regular) | $95 (deluxe) | $35 (kids)
4. Cosplay and watch J-pop performances at the Singapore Toy, Game & Comic Convention 2018
Get your geek on at this year's Singapore Toy, Game & Comic Convention (STGCC), where the best of Eastern and Western pop culture are brought together in an exciting ensemble of comics, toys, anime, and live performances.
Dr Octopus "attacking" Spiderboy
Image credit: @miccostumes
If cosplay is your thing, dress up as your favourite character and join the Championships of Cosplay. If your outfit sways the judges, you may find yourself walking away with a paid trip for 2 to Chicago, where you'll represent SG in the Crown Championships of Cosplays Finals at C2E2 2019.
Famous cosplayer Leon Chiro and fans
Image credit: STGCC
Get the opportunity to meet your favourite comic, manga and art creators through Walk of Fame, where you'll get to meet iconic figures like Arthur Adams, legendary artist of Marvel's Spiderman, and Ryan Meinerding, renowned for his work on Marvel's Black Panther and Avengers.
Image credit: STGCC
J-pop fans, look out for live performances by Japanese music groups like AkaiRyusei, famous in the doujin scene for their high-energy jazz remixes of tunes from Touhou, Kancolle, and Vocaloid.
Dates: 8-9 Sep
Times: 10AM-8PM
Venue: Marina Bay Sands Expo, Halls D, E, and F
Prices: $20.50 (2-day pass for STGCC AND GGXP)
5. Munch on good food while grooving to tunes at Bites & Vibes
It's all about food and music at Bites & Vibes. Held on 9 Sep only, this street food party will bring you a selection of delectables including Ben and Jerry's ice cream, the gourmet burgers of The Market Grill, and the fajitas of Vatos Urban Tacos.
Image credit: @vatossg
Stay for the music as well, as there will be a lineup that includes local talents Sam Rui, MARICELLE, and Sivanesh Pillai, as well as a couple of international DJs and bands.
Image credit: @iamhenzydavid
If you feel stuffed from the food, shed some of the excess calories with Pure Yoga Singapore, who will be conducting a free Hatha class. Sign up for this class here.
Date: 9 Sep
Times: 12PM-10PM
Venue: Amoy Street
Price: Free
6. Go on a heritage photowalk with Lens of the Past @ My Queenstown
Church of Blessed Sacrament
Image credit: @vncnttkkk
To the uninitiated, photography may seem like nothing more than pointing a camera at a random tree and pressing the shutter. Nicky Loh proves this wrong with Lens of the Past @ My Queenstown, as he'll teach you photography techniques while guiding you on a heritage walk around the Queenstown district.
Sri Muneeswaran Temple
Image credit: @joemontano_
You will be brought through some of the area's most iconic landmarks, including the Church of Blessed Sacrament, Sri Muneeswaran Temple, and Tanglin Halt Neighbourhood Centre. Along the way, you'll be given the opportunity to put your new photog skills to the test with these buildings as your subjects.
Date: 23 Sep
Times: 9AM-12PM
Venue: Begins from Commonwealth MRT Station
Price: $5
7. Unwind with beer and music galore at Beerfest Asia 2018 X Edition
The name of the event already tells you all you need to know; Beerfest Asia 2018 X Edition is going to be a celebration of beer, beer, and more beer.
For a period of 3 days, head down to the Meadow at Gardens by the Bay and indulge in an enormous spread of over 600 local and international beers, including locally-produced favourites from The 1925 Brewing Co.
Image credit: Beerfest Asia
Beer is best taken with a happy belly and the right ambience. This is amply taken care of with bar bites like Char's slow-roasted pork belly and Shiso's Japanese skewers, alongside rock classics from tribute bands like Killer Queen (Queen) and Viva Coldplay (Coldplay).
For more info on Beerfest Asia 2018 X Edition, check out our article here.
Dates: 30 Aug-2 Sep
Times: 6PM-12AM (30 Aug) | 4PM-12AM (31 Aug) | 3PM -12AM (1 Sept) | 2PM-11PM (2 Sept)
Venue: The Meadow, Gardens by the Bay
Prices:
Advance pass (can be purchased until 29 Aug): $20 (Thurs/Sun) | $25 (Fri/Sat) | $75 (group of 4)
VIP pass: $110 (Thurs/Sun) | $150 (Fri/Sat)
8. Check out giant Marvel-themed sand sculptures at Sentosa Sandsation 2018
Image credit: Pinterest
Fans of Marvel, 2018's edition of Sentosa Sandsation is designed with you in mind: the festival's enormous sand sculpture will be modeled after your favourite Marvel characters, including Iron Man, Thor, and Captain America among others.
Also, don't miss out on the Marvel-themed activities that will be organised for you, where you'll be able to perform the iconic Hulk Smash and even pose as your favourite heroes in the a 180-degree video booth.
Be among the first 100 to check in at Sentosa Sandsation on 1 Sep from 10AM-2PM, and you'll receive a limited-edition Marvel comic book, an Islander individual membership worth $25 and Token Fun Pass worth $72!
Dates: 1-16 Sep
Times: 10AM-9PM
Venue: Sentosa Siloso Beach and Palawan Green
Price: Free
9. Visit AMK Hub's Market on Wheels for snacks and photo spots
Selection of food from AbraCowDaBra, Cereal Citizen, and The Swag Social
Image credit: @foodmakescalhappy
Riding on the coattails of Bugis Junction X Bugis+'s Market on Wheels success is AMK Hub, who'll be rolling out its very own edition of the container truck market from 3-9 Sep. Though nestled in the heartlands, this new version of Market on Wheels looks set to be every bit as awesome as the one at Bugis.
Expect to find an aesthetically-pleasing collection of food available for sale from local cafes like Cereal Citizen, AbraCowDaBra, and The Swag Social all in one location. And if Bugis' Market on Wheels is anything to go by, there'll also be designated photo spots for you to snap pictures for the gram.
Check out our article on Bugis' Market on Wheels here.
Dates: 3-9 Sep
Times: 12PM-9PM (weekdays) | 12PM-10PM (weekend)
Venue: AMK Hub L1 main entrance and L1 plaza entrance
Price: Free
10. Try new bubble tea alternatives to Gong Cha and Koi
Adapted from: Monica Koh, @always_mute, and Lock Yin Tam
Bubble tea has become a staple addition to so many of our diets. But we tend to limit ourselves to the same old options – Gong Cha, Koi, and LiHo immediately come to mind.
Get your next bubble tea fix at some of the newer bubble tea shops available in Singapore, like Hollin, which has rotating pearl flavours including cocoa, coconut, and peanut.
Check out the full list of our bubble tea store recommendations here.
11. Run for a good cause at the Yellow Ribbon Prison Run
Image credit: @yellowribbonsg
Get your heart racing for a good cause by participating in the Yellow Ribbon Prison Run 2018, part of the Yellow Ribbon Project that seeks to create awareness of the importance of reintegrating ex-offenders back into society.
Image credit: @yellowribbonsg
All participants will be given a race pack that contains a Yellow Ribbon Run-themed T-shirt and a finisher's medal amongst other items. Attractive prizes are also up for grabs for the 10km competitive run, where finishing 1st will net you $500.
Date: 9 Sep
Times: 6AM-1PM
Venues:
Start: SAF Field, Farnborough Road (Near Changi Village)
End: Changi Prison Complex
Prices:
Individual: $32 (5.6km fun walk) | $50 (10km competitive run)
Group (5 and above): $28 (5.6km fun walk) | $45 (10km competitive run)
12. Tantalise your tastebuds at The Great Food Festival
Magnum's special mermaid-themed ice cream bar
Image credit: TGFF
The Great Food Festival (TGFF) promises to provide your taste buds with a real treat, as it brings together cuisine from around the world in one location. This festival comprises 3 main zones, each one featuring unique specialties.
Tung Lok Heen's Chilli Crab with Sakura Ebi Spring Onion Pancake
Image credit: RWSCOOP
Star Chef Arena features the gustatory delights of Michelin-starred and celebrity chefs, with dishes here going from $10 onwards. Give Tung Lok Heen's Singapore-Japanese fusion dish chilli crab with sakura ebi spring onion pancake a try, or if you love fish, go for Fratelli Trattoria's Tonno tataki, Bagna Cauda, and Crumble di Pistachio combo.
Fratelli Trattoria's Tonno tataki, Bagna Cauda, and Crumble di Pistachio
Image credit: RWSCOOP
Rollin' Sweet Times is pretty self-explanatory, tackling your sweet tooth with desserts from the best patissiers and dessert chefs like . Keep an eye out for Magnum's Pleasure Bar, which will serve up a unique white choc ice cream with a pastel mermaid's tail.
As for The Cellar, premium wines specially curated by a wine consultant will be made available. These will be paired with some of the world's finest cuts of meats and cheeses, granting you an experience that, even for the briefest of moments, will make you feel like a true-blue Crazy Rich Asian.
Dates: 27-30 Sep
Times:
Star Chef Arena: 11AM-3:30PM (lunch from 28-30 Sept) | 5:30PM-10PM (dinner from 27-30 Sept)
Rollin' Sweet Times: 5PM-11PM (27 Sept) | 11AM-10PM (28-30 Sept)
The Cellar: 11AM-10PM daily
Venue: Resorts World Sentosa
Prices: $30 (1-day pass) | $40 (4-day pass)
13. Go on fangirl mode for K-pop stars at HallyuPopFest
BTOB
Image credit: Cube Entertainment
The biggest Southeast Asian Kpop music festival, HallyuPopFest, makes its way to Singapore for the first time from 7-9 Sep. This festival features a massive lineup of 111 artistes, including hit sensations like BTOB, EXID, and Taeyeon.
Taeyeon
Image credit: allkpop
Different artistes will be featured on different days, so to make sure you're getting your money's worth, check out their programme lineup here.
And if you've ever had the dream of becoming a Kpop idol yourself, give their Global Audition a go, where you'll be able to try your hand at auditioning as a singer, dancer, or actor for Jellyfish, Starship, or Cube Entertainment. Check this page for more details.
Dates: 7-9 Sep
Times: 9AM onwards
Venue: Singapore Indoor Stadium
Price: From $148 per day
14. Play arcade games for free at new bar NINETEEN80
NINETEEN80, a new retro-themed arcade-bar, will take you back to the good ol' 80s. It's outfitted with an array of 2D games including the likes of Street Fighter, Puzzle Bobble, Metal Slug, and Pac Man. The best part? You can have a go at the games for free, so long as you buy a drink from the bar.
Check out our full coverage of NINETEEN80 here.
15. Glug all-you-can-drink alcohol at Sake Matsuri
Treat your taste buds with Kaba Shuzo's Torosei and Janpan sake.
Image credit: @gicco555
Connoisseurs of sake, Sake Matsuri is designed with you in mind. With ticket prices starting as low as $35, you're granted access to a free-flow tasting of over 200 craft sakes, including rare varieties made available here for the first time. Free Schott Zwiesel glasses worth $20 will also be given out to early-bird ticket holders.
And if you're interested in the art of drinking and brewing sake from scratch, there're masterclasses conducted by sake sommeliers and brewers. Tickets for these are sold separately, and more information can be found here.
Dates: 29 Sep
Times: 12PM-6PM
Venue: UE Square, Skylight Atrium
Prices: $35 (early bird: now till 15 Sep) | $45 (regular)
16. Celebrate Mid-Autumn Festival at Gardens by the Bay
Artist's impression of one of the installations
Image credit: Gardens by the Bay
Gardens by the Bay never disappoints with its stunning celebrations of festivals observed in Singapore, and this year's Mid-Autumn Festival looks set to be a true crowd-pleaser. Appropriately themed as the "Autumn of Fantasies", the Gardens will be transformed into a mesmerising, otherworldly realm with its larger-than-life lantern sets.
Artist's impression of the Food Street
Image credit: Gardens by the Bay
When you're done admiring the lantern displays, head over to Supertree Grove, where lies a host of Mid-Autumn-themed activities in store for you. Look out for Food Street, designed to replicate a street scene right out of the pages of China's rich history, where you'll find local and Asian delicacies available for sale.
Also keep an eye out for the Mid-Autumn edition of the Gardens' iconic Garden Rhapsody, featuring a medley of lights and music crafted from the legends and songs of the moon.
Dates: 6-24 Sep
Times: 6PM-10PM (Mon-Thurs) | 6PM-11PM (Fri-Sun)
Venue: Gardens by the Bay
Price: Free
17. Pick up craft materials at stores other than Art Friend and Spotlight
Image adapted from: @jerlynstudies
Although I can't attest to being an artist, I can appreciate the hard work and dedication that goes into creating art, whether they be paintings, sketches, or beadwork. And a crucial part of the process is, of course, picking up supplies at a craft supply store.
Check out our list of affordable craft supply stores here, which stock materials at bargain prices.
18. Celebrate all things Japanese at the Japan Summer Festival
Held in Singapore Sports Hub, the Japan Summer Festival aims to be a replica of the natsu matsuri that is traditionally celebrated in Japan during Summer.
Image credit: Peculiar Jean
True to the natsu matsuri tradition, you will get the opportunity to rent a yukata to wear during the festival.
Yo-Yo Tsuri
Image credit: Rachel Yohannan
And no natsu matsuri is complete without food and games. There will be at least 100 Japanese F&B booths, and stations with traditional Japanese games. Among these are Yo-Yo Tsuri, where you fish for water balloons, and Senbonbiki, where you win prizes based on the strings you pull.
Image credit: @guang.ye
Also look forward to a special Pokémon carnival, where Pokémon-themed game booths are set up, with an exclusive Pokémon EZ-Link card is available for sale. There will also be Pikachu meet-and-greet sessions, allowing you to get up and close with adorable Pikachu mascots.
Dates: 8-9 Sep
Times: 12PM-9PM (8 Sep) | 12PM-8PM (9 Sep)
Venue: Singapore Sports Hub
Price: $5 (online booking till 7 Sep) | $6 (door price)
Activities and events in September 2018
With this list of activities that extend beyond the term 3 hols in the first week, you'll find that there's no end to the entertainment lineup awaiting you in the month of September. Whether it is being splashed with coloured paints while running or tending to your cravings for the world's best beers, September looks set to be a fantastic month ahead!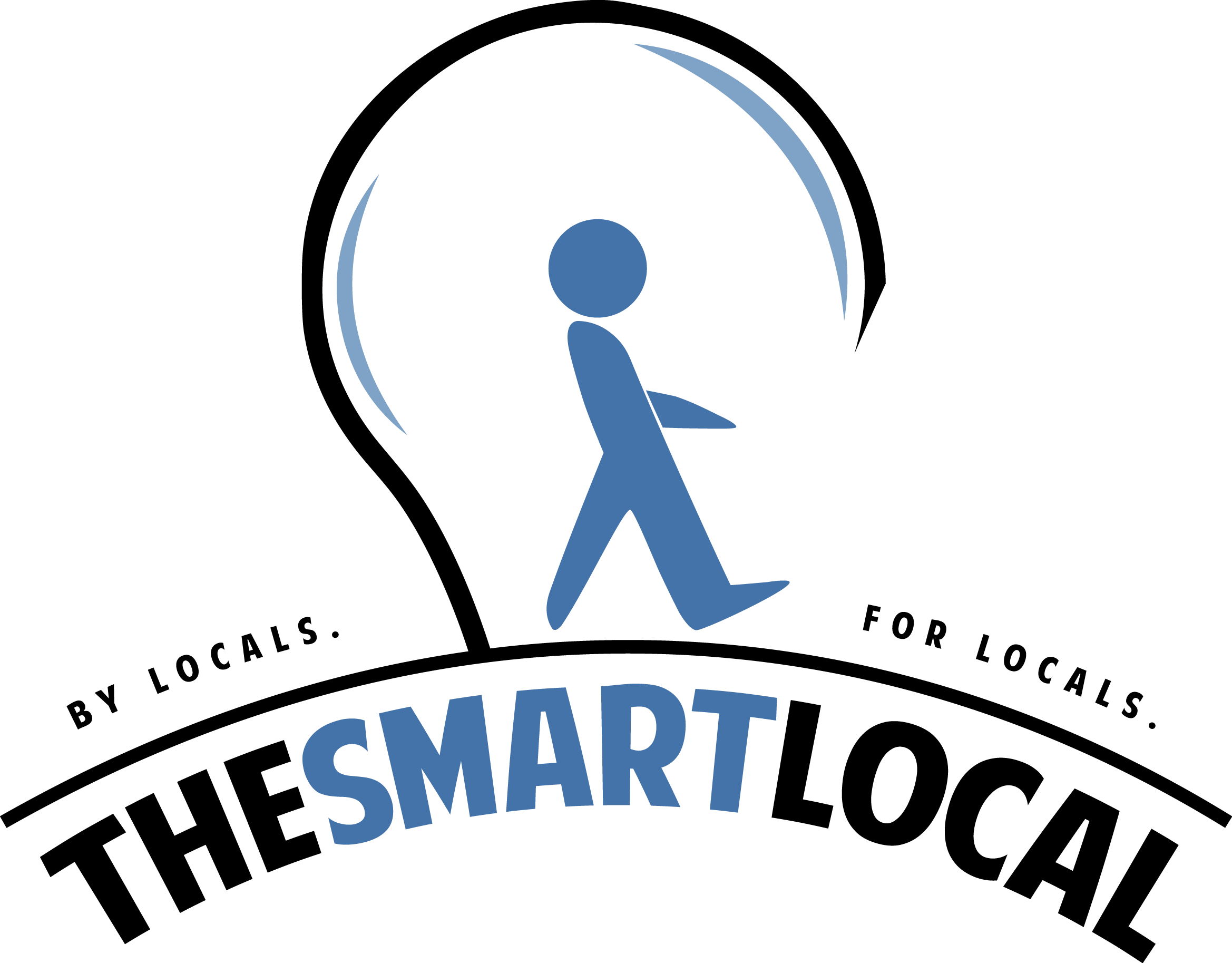 Drop us your email so you won't miss the latest news.