Affordable Craft Stores In Singapore
Affordable craft stores in Singapore
Image adapted from: @jerlynstudies
Let's face it, we're not all budding Michelangelos or Picassos, but most of us probably wish we could replicate those beautiful crafts we've pinned on our Pinterest board. Be it writing calligraphy messages for a special one, scrapbooking for your mum's birthday, or knitting little mittens for your baby niece, there's a craft project everyone can get on board with.
As a fellow DIY craft hobbyist, I know the struggle of finding wallet-friendly craft supplies all too well, as materials for a single project can set one back a fair bit. To ease your "starving artist" woes, here are a list of 13 affordable craft supply stores in Singapore which are worthy rivals to Art Friend and Spotlight.
– For painting, scrapbooking, and sketching –
1. Krafers' Paradise – huge collection of spray paint and drawing supplies
Krafers' Paradise functions as a retail store, art studio and gallery all in one – with the retail wing merged with the studio. The first thing we noticed about this store is their extensive collection of spray paints – graffiti paradise! They also have drawing supplies like brush pens, charcoal, calligraphy pens, and watercolour paper.
A colourful range of spray paint
Image credit: @krafersparadise
Besides purchasing materials for your crafts, you can sign up for craft workshops hosted by in-house craft experts to give your artwork a little more finesse.
*Note: Tertiary students promo: 10% off all purchases.
Sign up by 31st Aug to enjoy free membership and privileges for students.
Things to get: 
Spray paint
Scrapbooking supplies like stamps, paper, and 3D stickers
Nitram Bâton Fine Art Charcoal Set ($37.90)
Plaster for carving and painting
Address: 180 Kitchener Road, City Square Mall, #04-19/20/21 Singapore 208539
Opening Hours:Mon-Fri: 9AM-7PM | Sat: 9AM-5PM | Sun: 1PM-5PM
Telephone:6884 9986
---
2. Streaks 'n' Strokes – wide selection of fabric paints and DIY painting kits
---

Image credit: Streaks 'n' Strokes
If you're looking to give wearable art a go, you can snag your supplies from Streaks 'n' Strokes. It's an e-commerce store filled with fabric painting kits and tools that lets you design everything from T-shirts to tote bags and even sneakers. 
You can design everything from T-shirts to sneakers
Image credit: Streaks 'n' Strokes and Streaks 'n' Strokes
Sometimes, expressing our individuality via our fashion sense just isn't enough. To try your hand at DIY clothes and accessories, let your imagination run wild with Streaks 'n' Strokes' painting kits. Each set comes with paint, brushes, palette, instruction booklet – and depending on the kit you bought, it'll also come with a plain item for you to create your design on. 
For ideas, simply scroll through their page dedicated to painting ideas, where you can gain inspiration from the articles there. Alternatively, you can also watch their free online painting classes, where you'll learn to paint cute designs under the virtual guidance of their staff. 
Things to get:
Trial painting kit ($19.90)

DIY tote bag, t-shirt & sneaker painting kits (from $44.90)

Creative fabric paint (from $8.90)

Plain t-shirts, tote bags, or sneakers (from $7.90)
If you're collecting your items directly from the store, set up an appointment by giving them a call.
Address: 38 Ang Mo Kio Industrial Park 2, #04-55, Singapore 569511
Telephone: 8587 8884
Website
3. Sagacity Art and Crafts – one-stop shop for all kinds of art materials
Image adapted from: Ghazali R. via Foursquare 
Akin to Art Friend's thriftier cousin, Sagacity is home to one of the widest selections of craft supplies for all kinds of DIY projects in Singapore – include paint supplies, craft paper, fabric like felt cloth, and craft blades. Pottery enthusiasts can drop by to check out their collection of clay materials and modelling tools.
Paint and drawing tools 
Image adapted from: Ghazali R. via Foursquare
Things to get:
Paintable canvas bags ($1.50)
Candle wax ($3) and moulds ($1.80)
Saga acrylic paint ($7.20)
Watercolour brushes (from $0.35)
Address: 705 Sims Drive, #02-10 Shun Li Industrial Complex, Singapore 387384
Opening Hours:Mon-Fri 10AM-6PM | Sat 10AM-4PM | Closed on Sun
Telephone:6336 6538 / 8344 3157 (WhatsApp)
4. Overjoyed – drawing and painting materials not found elsewhere 
Image credit: @glaizaseno
Ask any of your artist friends and they will tell you that Overjoyed is the one-stop shop for fine art and design supplies. Their shelves are stocked with acrylic, oil, calligraphy and watercolour materials that you won't find anywhere else in Singapore. For scrapbookers, this quaint shop is your best bet for one-of-a-kind decorative papers for your next project.
Bonus points for impeccable service – the staff are approachable and willing to help you find what you're looking for, but don't follow you around like you're going to steal something.
Tertiary students, flash your matric card to get 15% off all purchases.
Things to get:
Acrylic ink (from $6.90)
White Knights watercolour set (from $32.90)
Address: 2 Handy Road, The Cathay, B1-11 Singapore 229233
Opening Hours:Mon-Fri 9AM-7PM | Sat-Sun 9AM-6PM
Telephone:6333 9776
5. Junior De Artist – stamping kits, pigment ink, and stencils
Image credit: Junior De Artist 
Junior De Artist is mainly catered to children – with items like non-toxic paint sets and craft paper with colourful patterns. But other than that, they also sell general craft supplies such as stamping kits, pigment ink and stencils at affordable prices.
Spectrum Noir Illustrator Markers
Image credit: JDA Junior Artist Facebook
Things to get:
12 by 12 inch craft paper ($1.60/piece)
Scrapbooking supplies like pop-up stickers, pens, rubber stamps ($11-$40)
Kid-friendly non-toxic paint sets
Address: 238 Thomson Road, #03-22, Novena Square, Singapore 307683
Opening Hours:Daily 12PM-8.30PM
Telephone:6255 7860
6. Straits Art Co Pte. Ltd. – affordable brush pens and professional art supplies 
Current owner with her son
Image credit: Straits Art Co Pte. Ltd Facebook
Straits Art Co Pte. Ltd is a 70-year-old specialty store which imports a range of products by Australian and American brands – including White Knight watercolour pencils ($4.50/set of 12) and Schmincke oil paint sets ($18). You'd be hard pressed to find these anywhere else in Singapore.
Image credit: @paggy1029
If you're looking for calligraphy pens for your card making or scrapbooking, this outlet sells Ecoline Brush Pens ($3.90) for cheap.
Things to get: 
Watercolour pencils set (from $4.50)
Pastels (from $2.90)
Ecoline Brush Pens ($3.90)
Paint sets (from $10)
Address: 420 North Bridge Road #01-27 North Bridge Centre, Singapore 188727
Opening Hours:Mon-Sat: 9AM-7PM | Sun: 1PM-5PM
Telephone:6338 1710
– For DIY fashion –
7. Sing Mui Heng – sewing machines and colourful fabrics 
Image credit: Project Stitchworks
DIY Fashionistas, Sing Mui Heng has got your back. They've got practically everything you need to set up your own mini tailoring business – from colourful fabrics with unique patterns to sewing essentials like pins, thread, and cutting mats.
Image credit: @laraqdesigns
They're stocked with the most beautiful batik fabrics which you can use to make a boho wrap skirt for your next beach vacay, and they're also an official retailer for Brother sewing machines in Singapore.
Image credit: Sing Mui Heng Facebook
Limited edition Hello Kitty sewing machine by Brother
Image credit:Sing Mui Heng Facebook
If you're a newbie dressmaker, don't be afraid to approach the staff for advice 'cos they're friendly and know their stuff.
Things to get: 
YKK Zippers (from $1.30)
Apparel fabric and quilt supplies imported from Japan, US and South Korea (from $16/m)
Brother sewing machines
Address: 101 Upper Cross Street,#01-05A People's Park Centre,Singapore 058357
Opening Hours: Mon-Sat: 9AM-6PM | Closed on Sun
Telephone:6221 9209
8. Sin Hin Chuan Kee – supplier for ribbons, beads, and embroidery thread 
If you're a budding fashion designer, Sin Hin Chuan Kee has all the accessories and materials you need to get started.
Image credit: @fishyvee
They carry an impressive collection of ribbons and beads to glam up your clothing with – go for the frilly look by attaching their Lace Ribbon ($6/13m) on the skirt hems, or channel 30s glamour by covering your dress with delicate bead embroidery.
Things to get: 
YKK Zipper (from $1.30),
30 yard ribbons (from $4),
Sewing accessories like 8mm pearls,
Roll of metal beads starting (from $8)
Sin Hin Chuan Kee @ North Bridge Road
Address: 796 & 798 North Bridge Road, Singapore 198766
Opening Hours:Mon-Sat 9AM-6PM; Closed on Sun
Telephone:  6298 8000
Sin Hin Chuan Kee @ Textile Centre
Address: 200 Jalan Sultan #01-08, Textile Centre, Singapore 199018
Opening Hours:Mon-Sat: 9AM–6PM | Closed on Sun
Telephone:6298 8622
9. Lye Nai Shiong – sizeable collection of nylon fabrics and threads
Lye Nai Shiong, one of the longest surviving haberdasheries in Singapore, boasts the cheapest selection of sewing materials. Their Japanese Printed Nylon Fabrics in particular are especially popular for their vibrant kimono-inspired patterns. YKK zippers, elastics, and other garment accessories can also be found here at a swee bargain.
Image adapted from: Lye Nai Shiong Facebook
Things to get: 
YKK Zippers (from $0.50),
Japanese Printed Nylon Fabrics ($8),
Dressmaker's Pins for a set of 80 ($4.50),
Sewing threads (from $0.80)
Address: Blk 32 New Market Road #02-1018A/B Singapore 050032 (Beside People's Park OG)
Opening Hours:Mon-Sat: 11.30AM-7.30PM | Sun: 11.30AM-6.30PM
Telephone:6532 6013
– For jewellery-making and beadwork –
10. Beads and Crafts – Swarovski crystals and DIY beading books
Beads and Crafts is home to a selection of beads for your jewellery-making needs. If you can't seem to get enough of handmade bracelets sold online at a premium, head down here to source for materials to make your own!
Friendship bracelets with Toho Seed Beads ($2.50)
Image credit: @bybijou.bizu
If you're just looking for a fun beading project to get started on, the store sells convenient DIY kits for bead animal keychains and other trinkets. Newbies can purchase their beading tutorial books to acquire useful step-by-step instructions on how to bead.
Things to get: 10gm/pack of beads for $2
Address: 101 Upper Cross Street #02-59 People's Park Centre. Singapore 058357
Opening Hours:Mon-Sun: 11AM-8PM
Telephone: 6438 3305
11. Beads.Etc – with 925 silver and 14k gold parts 
Beads Etc is a beading supplier conveniently housed in Orchard Gateway.
Image credit: Beads Etc Facebook
Notable offerings are their 925 Silver and 14k Gold filled jewelry parts. The next time you're window shopping in Orchard you spot a fancy necklace that you like, you may just be able to find the materials you need to replicate a pair at a fraction of its retail cost here.
14k Gold Filled Hooks with Solar Quartz crystals
Image credit: Beads Etc Facebook
The store owners are also willing to offer advice for jewellery design, so ask away if you're unsure of how to get started.
Things to get:
100pcs brass beads (from $6.95),
charms (from $2.15)
ribbons,
necklace and bracelet chains,
jewellery pliers
Address: 277 Orchard Rd, #B2-27 Orchard Gateway, Singapore 238858
Opening Hours:Mon-Sat: 11AM-8.30PM | Sun: 12PM-8PM
Telephone:6734 6136
– For knitting and crocheting –
12. Golden Dragon –  yarn galore since 1949
As one of the oldest needlecraft supply stores in Singapore, Golden Dragon has been the go-to place for quality crocheting, sewing and knitting tools since 1949. If you're buying in bulk, you can request for quotes at wholesale prices.
Image adapted from Shirley W. via Foursquare
Fabrics go for as low as 2 for $4.90 in the bargain rack
Image adapted from Fifi K. via Foursquare
They have a variety of unique threads that aren't supplied anywhere else, like these Hologram threads for the holosexuals out there.
Image credit: Golden Dragon 
Things to get: 
Fabrics (2 for $4.90)
Sewing threads – i.e. Hologram threads (from $5.30/roll)
Yarn ($4)
Address: 101 People's Park Centre, Upper Cross Street #02-51, Singapore 058357
Opening Hours:Mon-Sat: 10AM-8:30PM | Sun & PH: 12.30-7.00PM
Telephone:6535 8454
13. Elsie Departmental Store – cross stitch kits  
Image credit: Tiny Rabbit Hole
Dubbed as the friendly neighbourhood knitting supplier by loyal patrons, Elsie Departmental Store has a extensive selection of yarn and cross stitching tools at affordable prices from as low as $1.80. The store houses both local and imported brands like Crown and LuLu yarn.
They have an expansive selection of T-shirt Yarn which can be used to make knitted cotton clothes.
The owner of this quaint little store is enthusiastic and chatty with customers, so you'll never have to worry about not finding what you're looking for.
Things to get:
Yarn (from $1.80),
Cross stitch tools (from $1.50)
Address: Blk 709 Ang Mo Kio Town Centre Ave 8 #01-2607 Singapore 560709
Opening Hours:Mon-Sun: 10.30AM-8.30PM
Telephone:6451 5519
14. ONDORI – warehouse with knitting supplies in bulk 
Image credit: Tiny Rabbit Hole
Yet another treasure trove full of knitting and crocheting materials, ONDORI Kewalram House is stationed in an obscure warehouse in Bukit Merah. The warehouse generally sells yarn in bulk, sothe more you purchase, the more discounts you'll get.
Things to get: 
Yarn in bulk (prices depend on no. of yarn purchased)
Knitting tools
Address: 8 Jln Kilang Timor, #01-06 Kewalram House Singapore 159305
Opening Hours:Opening hours: Mon-Fri: 9AM-5PM, Closed on Sat* and Sun
Telephone:6273 9922
Note: The warehouse opens on Sat occasionally, call for more info.
Bonus: Daiso Chinatown Point for yarn and paper craft materials
Yes, Daiso. This cheapo's paradise might be a no-brainer, but we'd like to draw your attention to the Chinatown Point outlet in particular, where there's a larger range of general craft supplies – origami, pens, craft paper, stickers, paint, brushes, stamps. Local yarn enthusiasts recommend a visit to this outlet for their $2 yarn.
Things to get:
Thin yarn (size #20) for small crochet projects
Thicker yarns (size #40) for bigger knits like clothing
Address: Chinatown Point, Plaza Singapura
Opening Hours: Mon-Sun: 10AM-10PM
Telephone: 6702 0042
Cheap art and craft stores in Singapore
If you're looking to create that Pinterest-worthy art piece, these stores are a good starting point for your supplies. Who knows, you might even become so good at crafting that you could make some side income from selling personalised handiwork on Instagram, like these local IG stores here. Happy crafting!
If you know of any other hidden craft stores in Singapore, let us know in the comments below!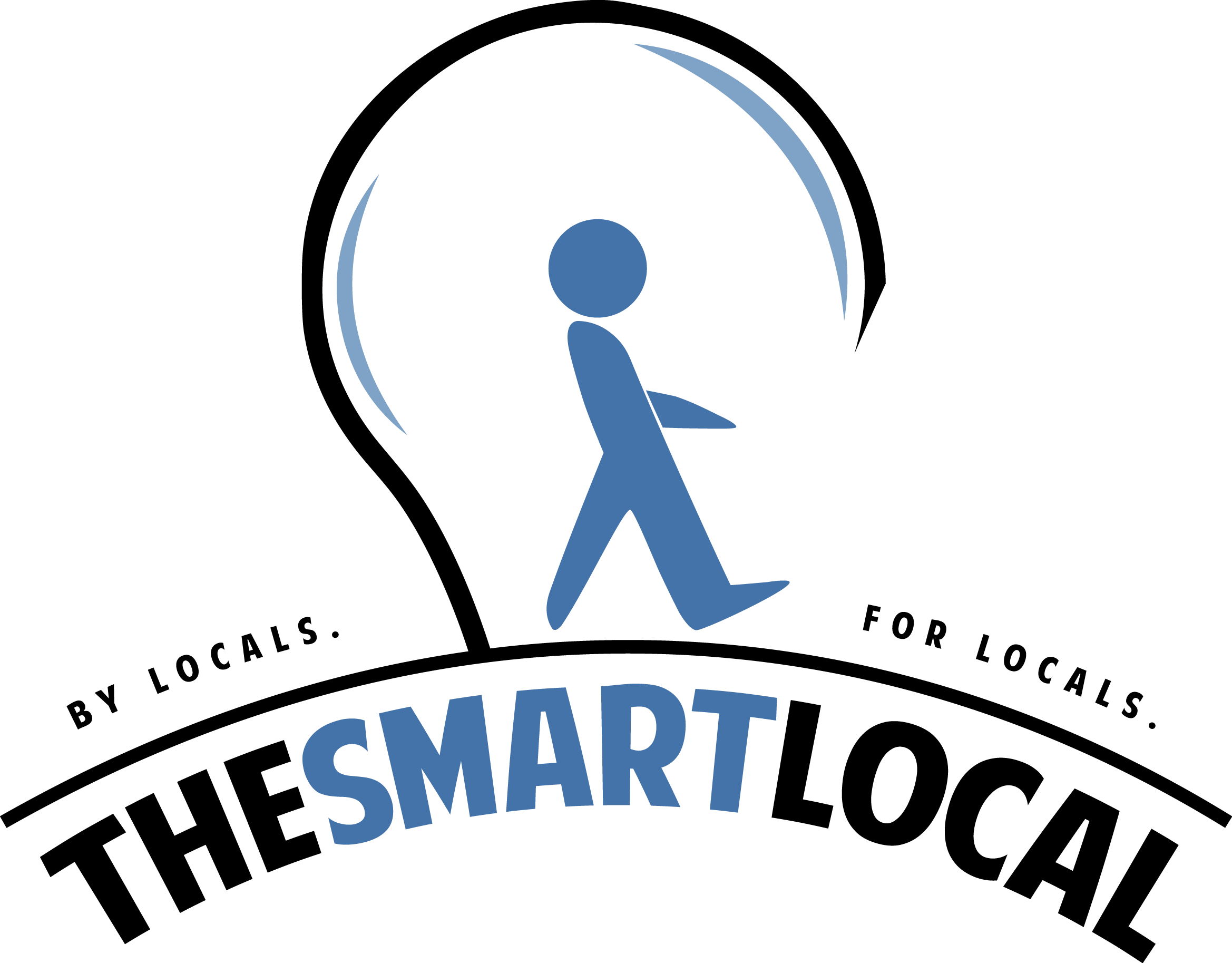 Drop us your email so you won't miss the latest news.