Skateparks in Singapore
---
Whether you're a beginner or a seasoned rider looking to switch it up, it can be difficult to find a skatepark that is close to home and not overwhelmingly crowded, especially when some of these skateparks in Singapore don't even show up on Google maps.
Having frequented these spots for years, I've embarked on a quest to compile a comprehensive guide, listing all publicly available skateparks coupled with tips on the best timings to visit and the best spots for beginners to hone their craft.
Pro tip: Save the locations of these skateparks by clicking on the addresses below.
Check out our other articles on skating:
---
– 
Central
 skateparks –
---
1. 
Xtreme Skatepark
---
As the largest skate complex in Singapore, Xtreme Skatepark is the most well-known – and most crowded – thanks to its many obstacles and features unique only to the park. With its construction costing a whopping $7.6 million, you can expect the best features – including quick-drying concrete so you'll be back skating 10-15 minutes after a slight drizzle.
What's more, the skatepark is open round the clock and is a stone's throw away from East Coast Lagoon Food Village, making it an ideal destination for a day-out with your kakis.
---
Street Course
---
This particular area at Xtreme Skatepark is the perfect spot for beginners with gentle inclines or banks to roll up and down on, and a small quarter pipe ramp to try your first drop-in. Throughout the park, you'll also find ledges of various heights where you can practice grinds once you've learnt how to ollie – or jump – onto them.

Quarter pipe ramps and roll-in ramps of varying heights and steepness at Xtreme Skatepark
The street course also offers some of the tallest – and steepest – ramps in Singapore, complete with a whopping 12-foot (3.65 metres) roll-in ramp for some insane airs across the funbox and the quarter pipe on the opposite side.
---
Combo Bowl
---

The semi-circular structure at the centre of the image in the background is called an over-vert
Once you're confident with ramps and moving at fast speeds, the combo bowl at Xtreme Skatepark lets you take your skills to the next level.
Like most bowls, there is no way out but to pump yourself, or sprint and lift yourself up its steep sides. This takes a little practice, but if all else fails, there's a safety ladder should you find yourself stuck.
This combo bowl is the only one in Singapore, and comes with an over-vert or "cradle" – a slight overhang for more advanced manoeuvres – along with a towering bank wall and vert ramps lining some parts of the bowl.
Pro tip: If you want to avoid the crowd and see some pro skaters in action, visit Xtreme Skatepark from 8PM-10PM onwards.
---
Vert Bowl
---

A vert bowl is named for its "vert" sides – which are curved ramps with an initial drop of 90 degrees
Not for the faint of heart, this 3.6-metre deep vert bowl is a fear-inducing drop-in that only practised pros dare to conquer. Purely meant for advanced skaters, the vert bowl is a great place to catch some air, coupled with backflips, 360s, 540s, and all the other mad tricks that most can only dream of.
That said, I've seen skaters in their teenage years riding this vert bowl like it's a piece of cake, so it's definitely doable with tons of practice in the combo bowl and on vert ramps.
Address: 1 East Coast Terrace, Singapore 458912 (Behind Car Park F)
---
2. Somerset Skatepark
---

Image credit: Gordon Koh
Those who frequent Orchard on their weekend jaunts would probably have walked past Somerset Skatepark before. While Xtreme Skatepark is still the best skatepark for obstacles, Somerset holds its own thanks to its central and accessible location, right outside Somerset MRT's exit A.
Given its chill city vibes, it is not uncommon for both skaters and non-skaters to be seen relaxing at the park amidst the cityscape.

Somerset Skatepark features a large funbox at its centre complete with rails, ledge and stairs.
Image credit: Justin Oh
After a recent revamp, Somerset Skatepark now features a new layout with ramps of varying heights and several funboxes, which are a combination of obstacles that usually includes rails, ledges and ramps. The ramps are also less steep and more forgiving than the ones at Xtreme Skatepark.
One of the best things about Somerset Skatepark aside from its accessible location is that it has movable grind boxes. However, they are rather heavy to move and hence left where they are: close to the steps.
Pro tip: If it rains, bring some rags as it can take a while for skateparks like Somerset to dry up

Image credit: Justin Oh
For budding skaters who just want a smooth flat ground to practice the basics, Somerset also offers a wide-open area behind the main skatepark. It's located right behind a busy bus stop, so any fails in front of your impromptu audience might be extra embarrassing.
Night owls will be disappointed to know that Somerset Skatepark closes at 10PM daily, so you'll only have a couple of hours after work to skate to your heart's content.
Pro tip: Somerset Skatepark can get very crowded in the afternoons with skateboard lessons and kids, so a session in the evenings will be preferable.
Address: 1 Somerset Road, Singapore 238162
---
3. Bishan Skatepark
---

Image credit: Justin Oh
Located just a stone's throw away from Bishan MRT station, Bishan (Harmony) Skatepark features three main areas. Coded by colour, there's a street section in red, a flat area in green and a wide, shallow bowl in blue.
The street section offers one of the few spines in Singapore, which are two ramps placed back-to-back. There's also a waist-level grind rail for those looking for an intermediate obstacle to conquer.

Image credit: Ginny Toh
Nearby, you'll find a large open area that has a few makeshift obstacles. Thanks to its smooth, soft flooring and railings all around, this is one of the best and safest spots to learn the bare basics on flat ground.

Image credit: Ginny Toh
Just beyond the flat green area is a wide bowl that provides a gentle incline to practice your first drop-ins before conquering steeper quarter pipe ramps. The circular track surrounding the wide bowl is also an ideal spot for inline skaters to practise crossovers by constantly crossing one foot over the other to glide along the curve.
Address: Bishan Road, Singapore 579778
---
4. Stadium Skatepark
---
Situated near Gate 14 of the Singapore Sports Hub, Stadium Skatepark has plenty of obstacles for both beginner and intermediate skaters. While it doesn't offer anything extreme like the tall ramps at Xtreme Skatepark and Somerset Skatepark, it does have a mini ramp set up along with a fun box and several low rails.
As a bonus, you'll find unique obstacles like stairs on the sides of the funbox where you can get creative with your tricks.
If you miss skating the old mini ramp at Somerset before its removal, head over to Stadium Skatepark. It's not too steep which makes it a great starting point to train your pumps while going fakie – or backwards.
Moreover, the location of Stadium Skatepark provides a great alternative if it happens to rain – you can seek shelter in the covered indoor track just a few steps away. Lights shut off at 10PM sharp, so it's best not to stay too late.

Address: 14 Stadium Dr, Singapore 397641
---
5. 
ITE College Central Skatepark
---
Yes, ITE College Central Skatepark is open to the public. Though the park may occasionally be used for school events and activities, you can make the most of your trip at one of the many eateries or even the Sheng Siong supermarket within the campus while waiting for things to open up.
The park is located in a cool, shaded area and includes a mini ramp, fun box, and pyramids as its main obstacles. The ramps are also incredibly smooth, smoother than the ones at Stadium Skatepark, which makes rolling a breeze.

There's a flat rail (foreground) and two benches (background) to grind
Tempting as it might be, skating on benches is usually frowned upon, but ITE College Central is one of the few skateparks to feature benches meant for both sitting and skating on. Plus, there's a relatively unobstructed flat rail so you've got plenty of space to gather momentum and nail the landing without worrying about collisions.
Address: ITE College Central, 2 Ang Mo Kio Drive, Singapore 567720
---
– Neighbourhood skateparks –
---
6. Tampines Skatepark
---
Right next to Tampines MRT and just a stroll away from three malls, Tampines skatepark is a blessing for skaters in the east. While small, it offers the essentials: a flat ramp, grind box, flat rail and a facing quarter-pipe.

Tampines Skatepark with a beginner-friendly spine in the foreground.
The best feature of Tampines Skatepark is the spine which is much smaller and gentler than the one at Bishan, making it perfect for beginners learning to catch some air time on spines.

Grind on the 2-metre long flat rail
There are also a couple of cones brought in by local skaters so you can use them as additional obstacles to jump over.
Address: Tampines Ave 4, Singapore 529538
---
7. Woodlands Skatepark
---

Image credit: Ice D
Note: Woodlands Skatepark has been cordoned off as per Covid-19 regulations.
Woodlands Skatepark is home to another mini ramp, with probably the widest flat surface in Singapore, along with a funbox and a couple of flat rails. It sits between Woodlands and Admiralty MRT stations and is a 5-10 minute walk from either station.

Multi-level rail and flat rail in a line so you can do tricks back-to-back
Image credit: Ice D
While the park is rather old and you may have to sweep away some leaves and twigs before starting your sesh, Woodlands skatepark offers grippy concrete flooring and is a nice quiet spot aside from the occasional passing train. There's also a small four-step flight of stairs included on the funbox if you want to practice skating or jumping down.
Address: Woodlands Drive 50, Singapore 730890
---
8. 
Eunos Petal Garden Skatepark
---
Also known as Eunos Harmony Hub Skatepark, Eunos Petal Garden Skatepark is a decent-sized park with a smattering of street obstacles and a mini ramp. It offers a wide box in the centre so you can practice your ollies and manuals on it.
The highlight of the skatepark is the waist-level ledge that is probably the tallest you can find in Singapore's skateparks. It has a decent length of about three metres and a smooth flat top that can be waxed for grinds.
Address: 611 Bedok Reservoir Road, Block 611, Singapore 470611
---
9. Buangkok Skatepark
---

Image credit: Samuel Lau
Surrounded by other community fitness areas, Buangkok skatepark is a few minutes away from a nearby bus stop and the Buangkok Crescent plaza. Although it's the most accessible skatepark for those living in the north, beginners might have to be extra careful due to its rough concrete flooring and cracks in the ground.

Image credit: Samuel Lau
That said, if you're well-padded and willing to ignore its cons, it is a small, quiet skatepark with plenty of ramps and a small grind box in the middle.
It's also the skatepark where I've personally trained my drop-ins on a skateboard with the help of a couple of strangers. It's a quaint little skatepark that gives off some homely vibes despite its poor maintenance.
Address: 983 Buangkok Cres, Singapore 530983
---
10. 
Hougang Skatepark
---
Currently closed due to COVID-19, Hougang Skatepark is a small, colourful park that doesn't have anything too fancy. Its main feature is a structure in the centre with gently curved ramps. Surrounded by a generous flat area, this makes it perfect for beginners to build confidence and speed on inclined surfaces.  

Hougang Skatepark has a single grind box featuring large steps and a gentle ramp
Getting to Hougang Skatepark was surprisingly convenient too – with a HDB carpark nearby and a bus stop within walking distance.
Address: Hougang Ave 6
---
11. Jurong West Skatepark
---

Image credit: Samuel Lau
For many living in the west or studying at NTU, Jurong West Skatepark is a secret skating haven perfect for a spin after a long day of work or study. A stone's throw away from NTU, you'll find this skatepark at the bend of a road behind some bushes and trees. At present, the skatepark cannot be found on Google maps, but we've included coordinates in the link below.

Image credit: Samuel Lau
Jurong West Skatepark offers small flat ramps that are very gently-sloped and its hidden location means you could have the whole park to yourself if you're lucky.
Address: Along Pioneer Road North, Jurong West
---
Guide to skateparks in Singapore
---
Before heading to a skatepark, it is important to get up to speed with basic skatepark etiquette. As an open area with people moving at high speeds while doing stunts, it is imperative to look out for yourself and others to avoid freak accidents.
If you're a parent, taking your kids to the skatepark can be very dangerous – it is not your regular children's playground. So do keep an eye out for them at all times and educate them about skatepark etiquette as well.
In general, here are some skatepark Dos and Don'ts to follow:
Do:
Look out for other riders who may be moving into your planned path

Wave or shout to notify other riders before you drop-in on ramps

Queue up for obstacles if the skatepark gets crowded.
Don't:
Hog obstacles, even if you're trying to nail a particular stunt.

Block common paths especially at the centre of a skatepark.

Litter. Not only is this against the law, but small items like plastic bottles and caps can also pose a hazard to skaters.
---
Chill out at one of Singapore's Skateparks
---

Artist impression of the upcoming Jurong Lake Skatepark
Image credit: National Parks
Apart from the skateparks listed above, you can also check out the basic facilities at Choa Chu Kang Skate Plaza or look forward to the reopening of Bukit Batok Skatepark which is cordoned off at the time of writing. You can also anticipate the opening of Jurong Lake Skatepark, an upcoming skate complex that many in the skating community are excited about.
Whether you're a frequent skater or finding your feet in this adrenaline-filled sport, this guide to the best skateparks in Singapore will help you find the perfect spot to hone every stunt and manoeuvre on your to-do list.
Check out our other articles:
---
Photography by Huiwen Chan.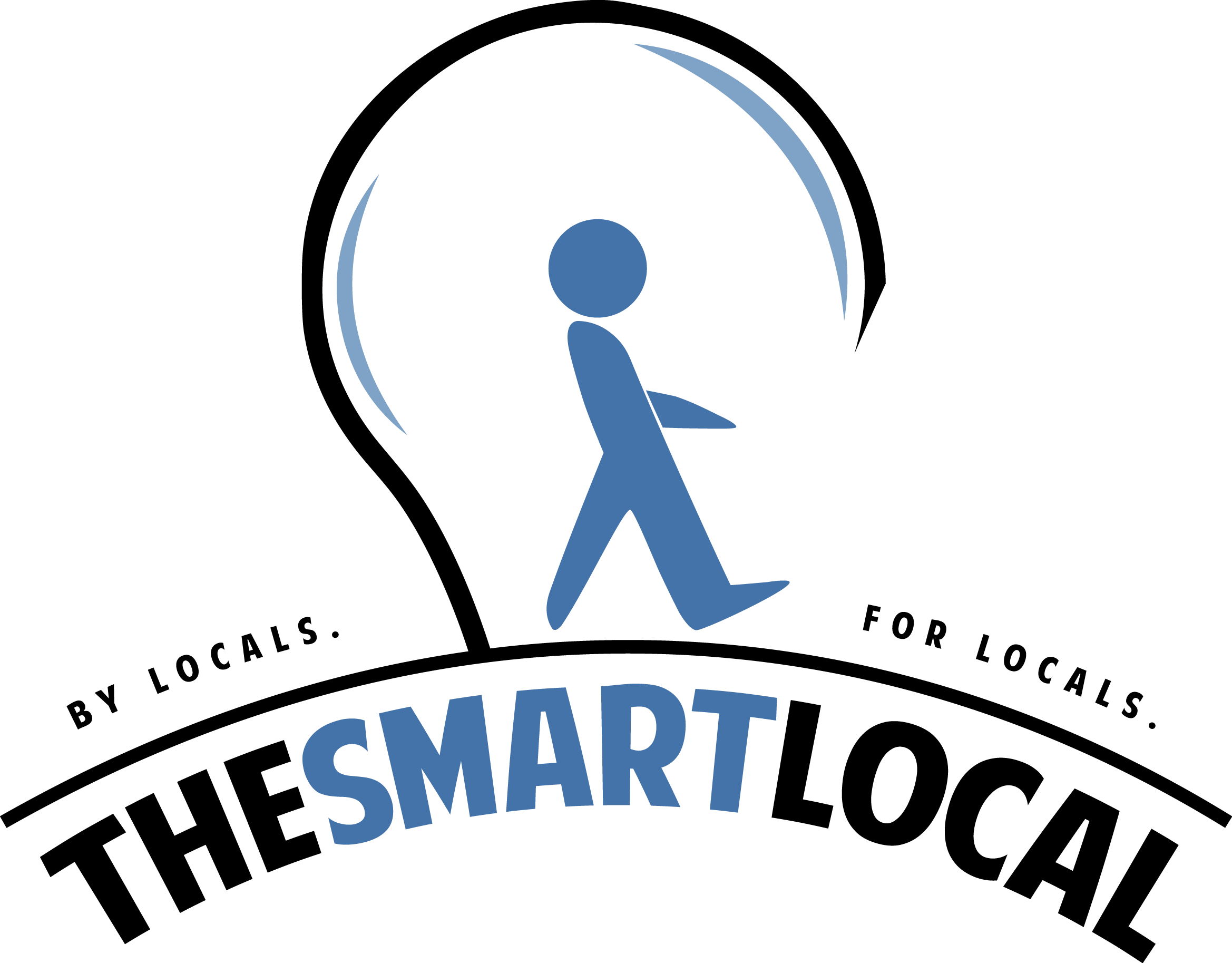 Drop us your email so you won't miss the latest news.