Self-photo studios in Singapore
---
There ain't nothing like commemorating formal occasions such as graduations and family occasions with a trip to the photo studio. But it's now the 2020s, and a new generation of self-photo studios is making a mark in Singapore.
From classic photo booths to 24-hour studios with make-up and costume stations, here are 15 self-photo studios in Singapore to capture some candid moments on your own.
---
– Photo booths – 
---
1. Dollop Print Club – $10 2000s NeoPrints 
---

Image credit: @dollopprintclub via Instagram
If you're a 2000s baby, you'll probably remember taking cutesy NeoPrints at arcades after school. In fact, the fad was so huge that most kids had little photo strips pasted at the back of their phones. If you're craving some early 2000s nostalgia, you'll be glad to hear about Dollop Print Club. 
This photo booth has 11 outlets islandwide, and is essentially an upgraded version of the NeoPrint booths we're familiar with. For $10 for 2 strips, you'll get to choose from an assortment of pretty frames, and even receive a complimentary digital GIF version of your pics in your email. 
---
2. Life4Cut – Korean photobooth with free costumes & props
---

Image credit: @life4cut_sg via Instagram
Life4Cut may be a familiar brand name to you if you've been to Korea. This photo studio is a popular chain there, and it's finally opened up 2 branches in Singapore. Unlike other self-photo booths, this one comes with a ton of adorable accessories and even costumes to use, from animal headbands to the Korean Hanbok. 

Image credit: @softheartlove_ via Instagram
The booth offers 2 different photo types – a regular 4 panelled photo strip, called "Life4Cut", or a more dynamic 1 to 8 panelled design, titled the "Story Edition". For 2 strips each, the "Life4Cut" version costs $10, while the "Story Edition" costs $12. 
Life4Cut at Suntec City
Address: 3 Temasek Blvd, Singapore 038983
Opening hours: 9am-10pm, Daily
Contact: 6980 7025 | Life4Cut Instagram
Life4Cut at Bugis Junction
Address: 200 Victoria St, #03-12B, Singapore 188021
Opening hours: 9am-10pm, Daily
Contact: Life4Cut Instagram
---
3. National Museum of Singapore Photo Booth – From $2/strip
---

Image adapted from: @liangzx, @marsmel0dy via TikTok
The next time you head down to the National Museum, don't leave without stopping for a pic. The museum's photo booth is super value-for-money, costing only $6 for 3 strips – so just $2 per strip.  
The affordable booth comes with a couple of filters to choose from, and you can even add an extra $2 to get a video recording of your session that'll be perfect to post on IG.
Address: 93 Stamford Rd, Singapore 178897
---
4. Fotoautomat – Vintage photo booth
---

Image credit: Fotoautomat Singapore
Hopeless romantics can attest to the fact that any rom-com isn't complete without an iconic photo booth scene. If you've always wanted to recreate the moment with bae, pop by Fotoautomat, located at Projector X.

You can't print multiple copies here, but that means one-of-a-kind shots each time.
Image credit: @qiaosian via Instagram
While you won't be able to catch a quick look at how you look before snapping away, what you will get is an old-school photo strip that no other. It costs $4 for a 4-piece photo strip and no prior booking is required – however, the booth is pretty popular so it's best to come here during non-peak hours.

Address: 2 Handy Road #05-01 The Cathay Singapore 229233
Opening Hours: Mon – Fri 4pm-10pm | Sat, Sun & P.H. 1pm-10pm
Contact: 9337 4697 | Fotoautomat website 
– Self-photo studios –
---
5. Dollop Automat Self Studio – Unlimited shots for 15 minutes
---

Image credit: @andyangrs via Instagram
Dollop Automat Self Studio offers patrons a private space to comfortably shoot studio-quality pictures, with unlimited shots at $30 for 15 minutes. There will be a quick briefing by the studio staff to get you familiarised with the equipment and general procedure, so don't worry if you've got no "professional" experience.
You'll get to print four B&W or colour photos of your choice, with add-ons available for those who'd like to take home digital files and extra prints. Plus, you'll also snag yourself a free GIF file of all your photos from the session.

Address: 21A Arab Street, Singapore 199844
Opening Hours: Mon-Fri & Sun 1pm-8pm | Sat 11am-8pm
Contact: 8918 8232 | Dollop Automat Self Studio website
---
6. Fotomat Studio – No-frills B&W photos
---
For those who wanna throw it back old-school style with some classic B&W photos, Fotomat Studio is the place to go. The studio offers a flexible space to privately shoot, preview and select your shots on the spot. There are a variety of professional cameras and studio lighting for you to play around with too.

Four backdrops are offered here – white, black, and two shades of grey.
Image credit: @hazmiazizzz via Instagram
Prices start from $30 for two pax (30 minutes) where you'll get to keep two prints. Customers can opt to have soft copies from the session sent via email for an additional $30, or prints for $5 each. Bigger groups can also top up an extra $10 for each additional person.
Note: An online booking is required to secure a slot. Students and military personnel can also show their respective passes to the staff to receive 10% off services.
Fotomat Studio at Waterloo Street
Address: 3F, 155 Waterloo Street, Stamford Arts Centre, Singapore 187962
Opening Hours: 11am-9pm, Daily
Contact: 8778 3686 | Fotomat Studio website
Fotomat Studio at Keong Saik Road
Address:  6 Keong Saik Road, Singapore 089114
Opening Hours: 11am-9pm, Daily
Contact: Fotomat Studio website
---
7. Photobytes – Funky light modes
---

Image credit: @photobytes_official  via Instagram
Props and costumes aren't the only things that can add some spice to a shot – enter Photobytes, which, on top of coloured backdrops, offers funky light modes to pick from:
RGB colour:

A selection of red, green or blue backdrops 

Dark Mood:

Coloured or monochrome prints with a black backdrop

Film White: 

Coloured or monochrome prints with a white backdrop

 
Profile+:

Coloured or monochrome prints with a grey backdrop

Twilight:

Opt to use sunset and/or violet lighting

Image credit: @photobytes_official via Instagram
At a base rate of $35 for two, you'll have 30 minutes to enjoy taking as many photos as you want. On top of receiving your photos on the spot, you can also take home the original soft copy files for a $25 top-up or bring your pet along for an additional $20.

Address: 61A Haji Lane, Singapore 189254
Opening Hours: Mon-Fri 1pm-10pm | Sat-Sun 11am-10pm
Contact: 8202 4991 | Photobytes website
---
8. Studio03 Room – Korean-inspired with professional editing services
---

Pets welcome!
Image credit: @studio03.room via Instagram
Unlike most self-photo studios on the list, Studio03 Room is one that offers professional photo editing services. This is great news for those looking to get "pro" shots in a more casual environment, such as graduation or family portraits. All raw images are free to keep too.

Bigger groups only need to top up $10 per person – do ensure to check the studio's current guidelines before doing so.
Image credit: @boopteehee via Instagram
For those who don't get paiseh to pose in front of a photographer, Studio03 also offers professional ID, solo, couple, and pet photography with over 50 backgrounds to choose from.

Address: ​CT Hub 2, 114 Lavender Street #01-6, Singapore 338729
Opening Hours: Tues-Sat 11am-8.30pm | Sun 11am-5pm (Closed on Mondays)
Contact: 8299 8186 | Studio03 website
---
9. Pitega Spaces – Versatile packages for bigger groups
---

While 24 hours, we'd recommend coming down in the daytime to make full use of the natural light.
Image credit: @pitegaspaces via Instagram
Located in a quiet nook in Tai Seng is Pitega Spaces, with dreamy backdrops that make it hard to believe it's a self-photo studio. The photo backdrops have several aesthetics depending on your style, from cosy pastels to rustic nature-inspired corners.
While a little bit on the pricier side, these packages can be split into different sessions with a three-month validity period:
2 hours:

$65/hour

4 hours:

$60/hour

6 hours:

$55/hour

10 hours:

$45/hour
There are family packages available too, starting from $368 for a 30-minute slot.

Address: 3 Kim Chuan Lane, Goodland Group Building, Singapore 537069
Opening Hours: 24 hours, Daily
Contact: 8824 2989 | Pitega Spaces website  
---
10. Photopia – Free snacks and customisable collages
---

Image credit: @sunnysheryl_ via Instagram
Bringing it back to the good ol' days is Photopia, which comes with the option of personalising your prints with frames and personalised quotes a la neoprints. Each session lasts 30 minutes, and customers can bring from single photo and collage prints from $30.
On top of a buy-5-get-3-free deal for their prints, the studio also provides complimentary kroffles (croissant waffles) to munch on while waiting for your pics to be ready.
Note: Photopia, Photonara, Photomania and Photomatic are under Self Photo Studio and have the base price of $30 for 20 minutes.

Address: 181 Orchard Road, #04-09 Orchard Central, Singapore 238896
Opening Hours: Mon – Fri 12pm-9pm | Sat 11am-10pm Sun 11am-9pm
Contact: 9017 7030 | Photopia website 
---
11. Photonara – Special packages for unlimited shots
---

Image credit: @ci.ci962 via Instagram
In the same studio collection as Photopia is Photonara, which offers a cosy private space right in the heart of Bugis. For $30, you'll be able to shoot in both colour and B&W, and bring home two physical prints and three digital copies.
If you don't mind forking out extra to go all out, opt for the premium package ($70) or VIP package:
Premium package:

Full digital copy, unlimited shooting, physical print with wall frame, one timelapse video, three single prints and one collage print

VIP package:

Full digital copy, unlimited shooting, four physical print with wall frame, one timelapse video, six single prints, one collage print and one photo letter

Address: 200 Victoria Street, #02-01 Bugis Junction, Singapore 188021
Opening Hours: 11am-9pm, Daily
Contact: Photonara website
---
Bonus: Photomania
---

Image credit: Self Photo Studio
Not too far from Photonara is Photomania, a budget-friendly photo studio at Bugis+. The newest kid in the Self Photo Studio fam also offers 20-minute sessions at the same price along with premium and VIP packages. However, if you wanna save some cash, opt for their add ons instead.
With a $20 top-up, you can either take home digital copies of all the photos or opt for lamination service for one photo of your choice.

Address: 201 Victoria Street, #03-21 Bugis+, Singapore 188067
Opening Hours: Mon-Thu 11am-9pm | Fri-Sat 11am-10.30pm | Sun 11am-9pm
Contact: Photomania website 
---
12. Photomatic – Free costumes like Squid Game outfits
---
If your love for Squid Game is still going strong, Photomatic has the show's iconic green tracksuits and red jumpsuits for you to play dress-up during your shoot. 

They also have other costumes like wigs, sunglasses, and animal headbands.
Image credit: Photomatic
You'll get to take home two digital copies and prints after a 20-minute session ($30), with the choice of coloured and monochrome photos. And while the backdrops available are aplenty, don't forget to get a shot with the store's rainbow walkway before leaving.

Image credit: Photomatic

Location: 107 North Bridge Road, #02-11 Funan, Singapore 179105
Opening Hours: Mon-Fri 11am-9pm | Sat-Sun 10am-10pm
Contact: 9137 4375 | Photomatic website 
---
13. 123ChiCha – 20 photo spots and over 200 costumes
---
Whoever said graduation photos have to be "proper" has clearly never met 123ChiCha Selfie Studio. With a grand total of 20 photo spots within eight themed rooms, the studio is a great option for besties looking to commemorate their time together. 
Snap some #girlsjustwannahavefun shots at the Bedroom or channel your inner Bella Swan from Twilight at the gothic Black Romance room
At $80/pax for a 2-hour session, you'll get unlimited usage of each themed room, professional equipment, and over 200 costumes and props to pick from. And if that wasn't enough, 123ChiCha also offers complimentary makeup and hairstyling services to get you all dolled up.
For more details, check out our full review on 123ChiCha Selfie Studio.

Location: 110 Lorong 23 Geylang, #03-07 Victory Center, Singapore 388410
Opening Hours: 24 hours, Daily
Contact: 9029 4733 | 123ChiCha Selfie Studio website
---
14. Full House – Retro Shanghai-themed studio
---

Image credit: @manlou_fullhouse via Instagram
Tucked away along Geylang Road is Full House, a classy bar-cum-photo studio that'll transport you way back to old-school Shanghai. A walk around the studio and you'll find antique furniture and props, from old typewriters, telephones, and vintage posters that really add to the vibe.

Image credit: @tun_2x via Instagram
Prices start from $25 for two, inclusive of unlimited shots and a free coffee or beer. Do note that costumes aren't provided, so get dressed to the nines before heading over.
A professional shoot with an experienced photographer is also available to book at $100 (10 shots) or $200 (20 shots).

Address: 593 Geylang Road, Singapore 389532
Opening Hours: Tues – Sun 4pm-10.30pm (Closed on Mondays)
Contact: 9138 6966 | Full House Instagram
---
15. Byte Size Home – Homey photo studio
---

Image credit: @ehlearn via Instagram
If you're familiar with impromptu "photoshoots" at IKEA's showrooms, then Byte Size Home might just be up your alley. A pet-friendly photo studio that emulates a cosy home environment, Byte Size Home will be giving you decor inspo and house envy all at the same time.

The studio feels like an actual home
Image credit: @bytesizehome, @bytesizehome
Priced at $58 for two people, enjoy an hour worth of photo-taking along with some complimentary tea. Aside from getting a free slo-mo video of your session, you can also take home all raw images for $58 and extra slo-mo videos at $15 each. 
Note: A $15 charge will be added if you bring your pet or an additional person. Keeping in line with Covid-19 measures, the studio only accepts up to five individuals. 
More information on booking can be found on Byte Size Home's website.
---
16. Standard Photo – Mug & pillow printing
---
Selfies might get the job done, but not much can capture true personality and beauty like getting your photos done at Standard Photo. Started as a photo printing website, the business now has a studio for shoots.
Image credit: @standardphotostudio via Instagram
Both the basic package ($35) and deluxe package ($85) will grant you 30 minutes to shoot, 1 set of 2 single photos, and a 4-picture collage to take home. If you book the latter, however, you'll get an extra set of 2 acrylic prints with a stand and a lil' photo for your wallet. There's even an option to get your pics printed on a mug or pillow (from $17.90). Consider this year's gifting for your S.O. done.

Address: 565 MacPherson Road, #03-00, Singapore 368234
Opening hours: Mon-Fri 9am-6pm | Sat-Sun 10am-6pm
Contact: 6282 9122 | Standard Photo website
---
Bonus: Vintage photography and Hanfu-themed shots
---
Those who aren't ones to shy away from a professional photographer can pay a visit to some of the more unique photography studios in Singapore.
---
Hip Xiong Photo Studio – 1850s-style wet plate photography
---

This photo was taken in 2020, believe it or not.
Image credit: @hipxiongphotostudio via Instagram
If you've ever come across your grandparents' portrait shots from their younger days and wanted to recreate them for yourself, visit Hip Xiong Photo Studio to discover the novelty of tintype wet-plate photography. 
Being the first and only of its kind in Singapore, this studio uses a photography technique dating back to the 1850s to create vintage portraits. By coating blackened metal plates – tintypes – with photosensitive chemicals, you'll receive a one-of-a-kind image that can't be achieved digitally.

Capture the present and make it family heirloom-worthy
Image credit: @hipxiongphotostudio via Instagram
Hip Xiong Photo Studio offers 45-minute shoots for individual portraits at $200 and couple portraits at $300. Group portraits, however, are priced at $600 for 1.5 hours, giving you and the gang plenty of time to capture that picture-perfect moment.

Location: 480 Geylang Road, Singapore 389439
Opening Hours: Tue-Fri 12pm-6pm | Sat-Sun 11am-8pm (Closed on Mondays)
Contact: 8892 0799 | Hip Xiong Photo Studio website
---
Dressed Up Dreams Photo Studio – Period drama-esque shoots
---

Image credit: @dressedupdreams via Instagram
Being the first and only studio to specialise in classic Chinese portrait photography, Dressed Up Dreams Photo Studio will let you finally live out your period drama dreams.

Outfits and photography styles range from period eras to more contemporary times
Image credit: @dressedupdreams via Instagram
Whether you're looking to get some unique wedding photography shots or just want to have fun with your friends, the studio offers consultation sessions to know you better and discuss shoot locations. The team will also be able to recommend suitable outfit styles depending on your preferences and give you a quote accordingly.

Address: 1 Irving Place, #09-01 The Commerze @ Irving, Singapore 369546
Contact: 9159 5248 | Dressed Up Dream Photo Studio website
---
Fun photo studios in Singapore
---
It's no surprise that self-photo studios have become so popular, thanks to their affordability and convenience. Whether you're looking to relive the neoprint era with your best friends or want something more professional, these studios in Singapore will get the work done.
Check out more things to do in Singapore:
---
Originally published on 22nd November 2021. Last updated by Gwyn Lim on 29th November 2022.
Cover image adapted from: @lydiacrj, @life4cut_sg, @softheartlove_ via Instagram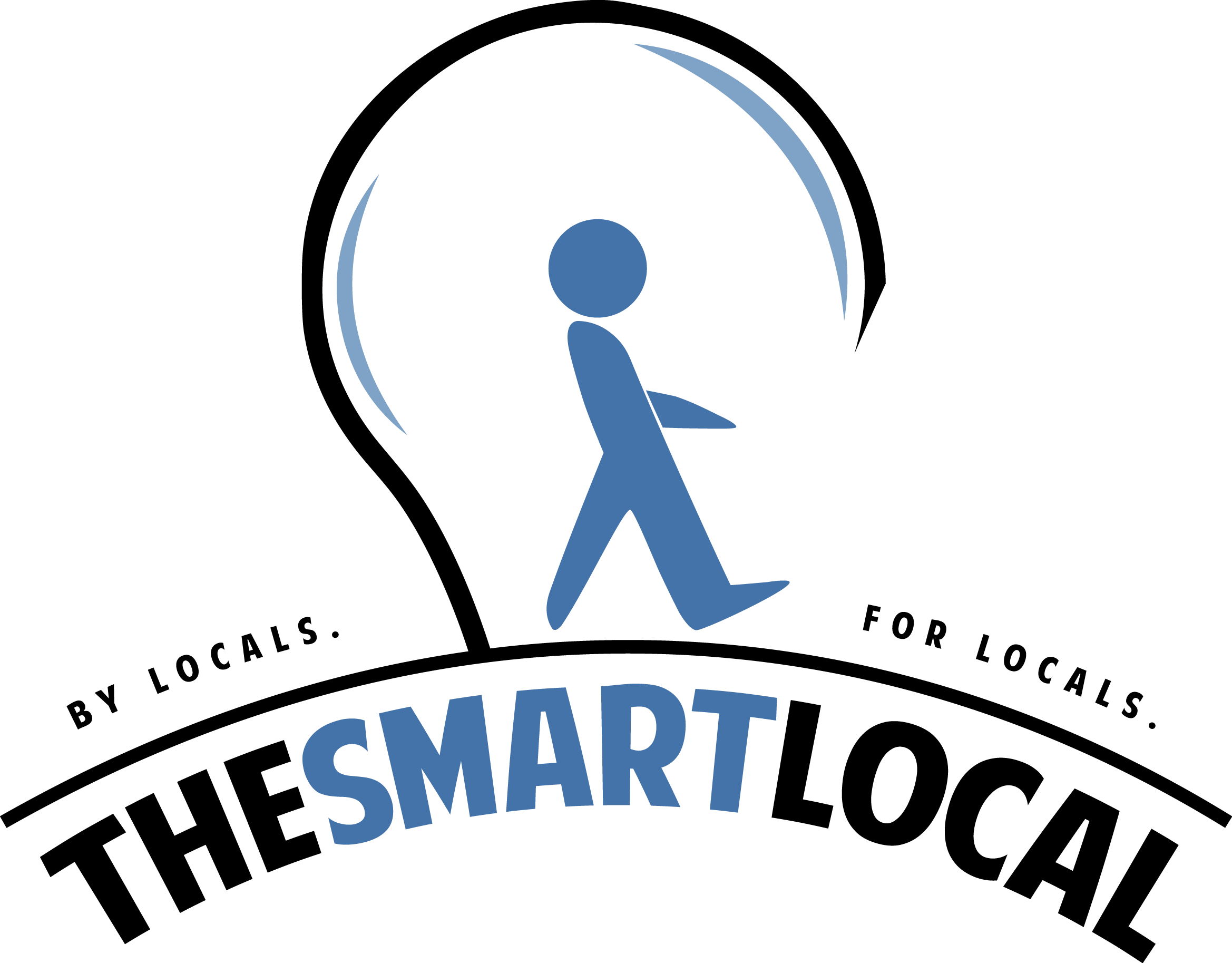 Drop us your email so you won't miss the latest news.