Urban farms in Singapore
---
You might not think of our little red dot as suitable for farming at all, but there are actually quite a number of urban farms scattered across our concrete jungle.
Many of these places grow pesticide-free and organic veggies, and some even give tours and workshops so you can learn how their produce is grown.
---
1. Artisan Green – indoor farm using hydroponics
---
Image credit: @artisan.green
Artisan Green is housed inside a laboratory, with carefully-monitored temperature conditions and LED light to make sure that its vegetables grow as healthily as possible. Using hydroponics, the veggies are grown in mineralised water instead of soil – the farm actually uses 90% less water than other soil-based farms!
Image credit: @artisan.green
The farm currently sells pesticide-free baby spinach at farmer's markets and also plans to sell on other platforms in time to come.
Address: 16 Kallang Place, #04-19/20, Singapore 339156
Opening hours: Mon-Fri 9AM-6PM (Closed on Sat-Sun)
Website
---
2. Pacific Agro Farm – shop for produce online
---
Image credit: @pacificagrofarm
You'll be amazed by the sheer size of Pacific Agro Farm which grows just about anything, from cherry tomatoes to eggplants to basil. Drop by anytime to check out the vegetable crops – you can fully explore the place and learn about what goes on behind the scenes.
Image credit: @pacificagrofarm
You can also learn how to make your own hydroponic setup to take home, or create your own potting mix with coffee powder and coconut husk shavings. The farm will always send you home with a box of their cherry tomatoes on the house!
Image credit: @pacificagrofarm
If you can't find the time to head down, you can still purchase their Cherry Tomatoes and Red Grape Tomatoes ($3.50) from their website. Compost or potting mixtures ($2-$3) can also be ordered online.
Image credit: @pacificagrofarm
Address: 14 Bah Soon Pah Road, Singapore 769961
Opening hours: Mon-Sat 9AM-5PM
Telephone: 6758 1026
Website
---
3. Bollywood Veggies – with culinary school, museum and farm-to-table bistro
---
Image credit: @lengleng_gan
Started in 2000, the humble Bollywood Veggies has since expanded to include a culinary school, museum and restaurant where the plants grown there are used in the dishes.
Harvesting rice
Image credit: Bollywood Veggies
Wander around and check out the hundreds of edible plants in the farm such as sweet potato, tapioca and pumpkin. You can even try planting rice with their Plant the Paddy activity or attend a Talk with the Medicine Woman where you can learn about different medicinal plants with healing properties.*
*All activities are suspended due to Covid-19 until further notice 
Image credit: @jorgdietzel
Afterwards, swing by the Bollywood Food Museum to learn about how food has evolved throughout the years – something that has probably slipped our minds despite the obvious role food plays in our lives today.
Dishes from Poison Ivy bistro
Image credit: @sgbabycne
When your tummy is rumbling, finish off at Poison Ivy Bistro* for farm-to-table dining with nasi lemak, hand-made desserts and fresh bread with herbs from the garden.
*Only takeaway is available during the Phase 2 (Heightened Alert) period. 
Address: 100 Neo Tiew Road, Singapore 719026
Opening hours: Thur-Fri 7AM-5PM | Sat 7AM-7PM. Closed Sun-Wed.
Telephone: 6898 5001
Website
---
4. Sky Greens – world's first low carbon vertical farm with 9M shelves
---
Image credit: @consciouscookieee
Sky Greens is aptly named, with shelves of green plants towering at over 9M tall. This high-tech farm is the world's first low carbon, hydraulic-driven vertical farm, and has won multiple awards.
Image credit: @diediewilltry
The veggies are harvested and delivered daily to supermarkets for maximum freshness – you can pick them up at Fairprice Finest Stores.
Image credit: @ratih_kd13
Address: 200 Lim Chu Kang Lane 3, Singapore 718804
Opening hours: Mon-Fri 8.30AM-5PM | Sat 8.30AM-12PM
Telephone: 6898 4858
Website
---
5. Citizen Farm – hires those with intellectual disabilities
---
Image credit: @citizenfarmsg
If you don't have time to do grocery shopping, subscribe to Citizen Farm's Citizen Boxes for $35/week, and get leafy greens, microgreens, mushrooms and herbs for 3-4 meals per week for 2 people – all from the farm straight to your doorstep.
A Christmas edition of the Citizen Farm basket with moringa basil pesto, garlic tarragon butter, fennel thyme salt and blue pea tea
Image credit: @citizenfarmsg
You can also hit up one of the 40 restaurants or bars* that Citizen Farm supplies to, to get a taste of their fresh produce. The farm also conducts farm tours where you can learn about the indoor hydroponics, mushroom cultivation and even insect farming. To go more in-depth, take up one of the farm's private workshops where you'll be able to have fun with a hands-on farming experience and learn more about sustainability.
*Only takeaway is available during the Phase 2 (Heightened Alert) period. 
From Open Farm Community, one of the restaurants that Citizen Farm supplies to
Image credit: @openfarmcommunity
The farm works with the Autism Resource Centre and the Down Syndrome Association of Singapore to provide jobs to those with intellectual disabilities.
Popeyes Ayam Chua, the head rooster and de facto king of Citizen Farm
Image credit: @citizenfarmsg
Address: 60 Jalan Penjara, Singapore 149375
Opening hours: Mon-Fri 9AM-6PM. Closed Sat-Sun.
Website
---
6. Hydro Urban – pesticide-free farming
---
Image credit: @hydrourbansg
It's always good to know exactly what goes into the food that you're eating, and we appreciate that Hydro Urban is so transparent about their farming processes. Only light energy, water and natural nutrition compounds are used with no pesticides whatsoever.
Image credit: Hydro Urban
You can buy their veggies such as Mixed Salad Greens ($4) and Red Vein Baby Spinach ($4.50) online. All the greens are reasonably priced at $5 and below. They even have recipes that you can follow using the veggies, such as BLT Chopped Salad with Avocado or the Korean Spinach Side Dish. Yum!
Address: 55 Ubi Ave 1, #03-09, Singapore 408935
Opening hours: Mon-Sat 6AM-3PM. Closed on Sun.
Telephone: 9228 1298
Website
---
7. Comcrop – organic rooftop farm
---
Image credit: @comcropsg
Located in the North, you'll find Comcrop – Singapore's only rooftop garden for commercial purposes.
Image credit: @comcropsg
The organic farm conducts free tours on the first Saturday of every month for members of the public who are curious to learn more about urban farming, including their clever use of space and hydroponics technology. You can check out their Facebook page for more updates.
Image credit: Comcrop
You can also purchase the farm's fresh mint and basil online on Redmart and get their lettuce at Fairprice Finest outlets. The farm sells their flavourful pesto occasionally at various farmer's markets or via their online forms that make reappearances once in awhile. The best part? All their food is free of herbicides, pesticides with no genetically-modified seeds used.
Address: 15 Woodlands Loop, Singapore 738322
Opening hours: Mon-Fri 7AM-5PM. Closed on Sat and Sun.
Website
---
8. Quan Fa Organic Farm – Japanese pesticide-free farming technique with no GMOs
---
Image credit: @sgyoungfarmers
Talk about levelled-up farming: don't expect any stinky compost or pesticide at Quan Fa Organic Farm – they use a Japanese technique with nutrient-rich organic debris to reduce bug infestations. None of the plants here are genetically modified either.
Image credit: @joeycraft2010
Veggies such as such as Baby Cabbage ($4.30/240g) and a 3KG Organic Box with a mix of leaves, mushrooms and carrots ($35) can be ordered online. Otherwise, you can purchase them straight from the farm itself, or sign up for one of their farm tours (from $10/person).
Address: 2G Neo Tiew Lane (Plot 119, Singapore 719095
Opening hours: Sat-Sun 9.30AM-5PM
Telephone: 6793 7693
Website
---
Modern farms in Singapore
---
The next time you're strolling down the veggie aisle of the supermarket, look out for the labels on some of the produce – you might just spot a couple of familiar farm names that will reassure you of the quality of your food. Plus, you'll also be supporting local farmers at the same time!
For more weekend ideas in Singapore:
---
Originally published on 8th August 2019. Last updated by Bryan Christopher Yeong on 19th May 2021.
Cover images adapted from: @comcropsg, @comcropsg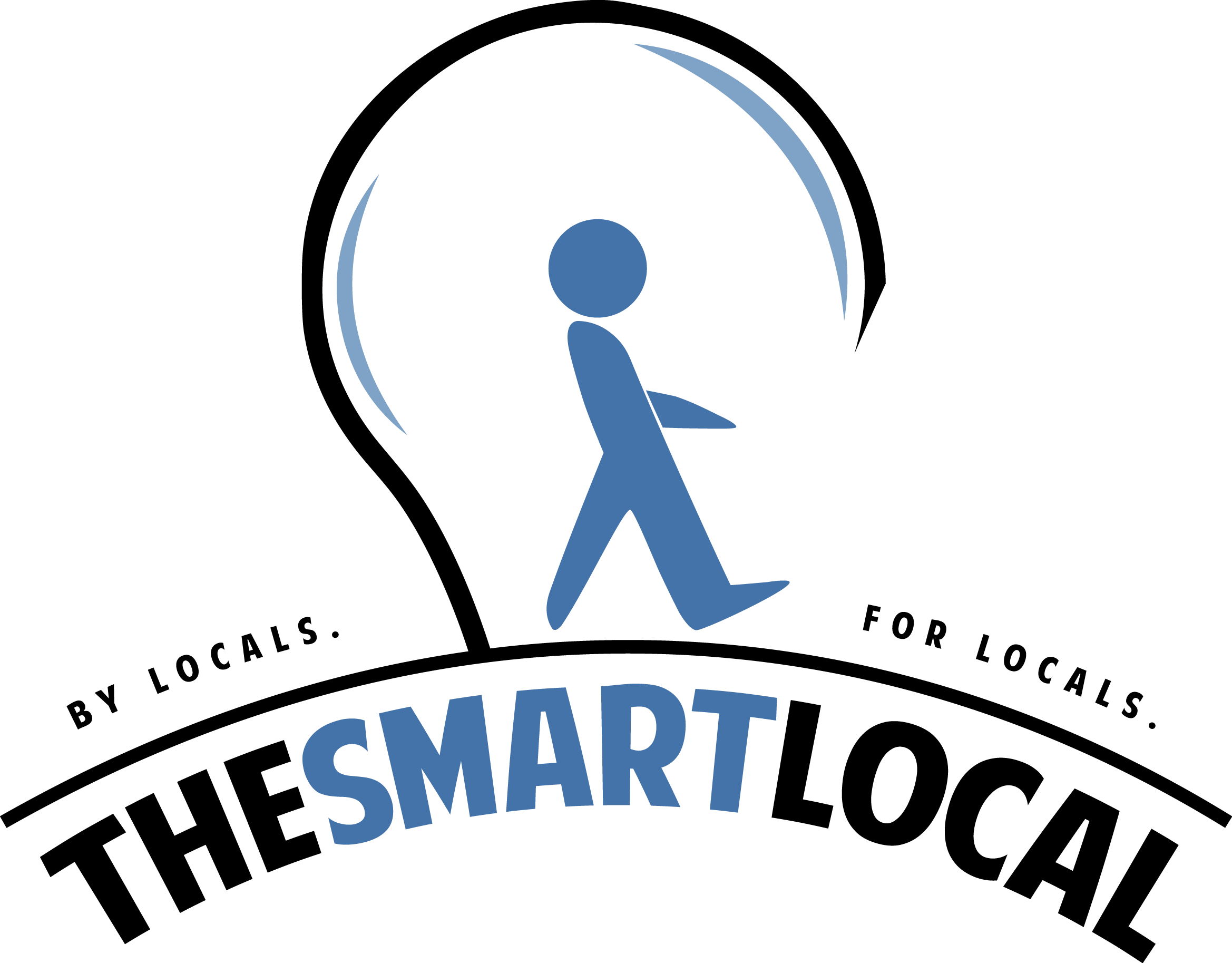 Drop us your email so you won't miss the latest news.