Best deals in November 2023
---
 With the Halloween festivities now in our rearview mirror, November feels like the filler episode before we reach the Christmas special next month. If you're hoping to save up for presents or a year-end getaway, here are some deals in November 2023 that might come in handy.
---
1. 40% off Zoo & River Wonders Bundle (U.P. $180 for 2 adults)
---
If you haven't heard already, KidzWorld recently opened on 25th October. It's Singapore Zoo's newly revamped area for children with a water maze, petting zoo, and huge safari-themed playground. 
This November and December, take advantage of a 40% discount on bundle tickets for both adults and children, only available for Singaporeans. All you have to do is book tickets on the Mandai Wildlife Reserve website with a WildPass membership.  



Check in on Kai Kai (left) and Jia Jia (right) on Le Le's behalf at River Wonders.
Image credit: Mandai Wildlife Group
Simply sign up for a free WildPass membership and you'll be able to gain admission to both the River Wonders and Singapore Zoo at Mandai Wildlife Reserve with their 2-Park Wildlife Wonders Bundle.
Promotion period: 1st November-30th December (Excluding 24th & 25th December)
Address: 80 Mandai Lake Road, Singapore 729826
Opening hours:
Singapore Zoo: 8.30am-6pm, Daily | River Wonders: 10am-7pm, Daily
Contact: 6269 3411 | Mandai Wildife Reserve website
---
2. Kids watch for free at Golden Village
---

Image credit: Capitaland
Watching movies is a great way to bond with the whole fam. And with Golden Village's promotion for kids, you get to save some money while at it. From now until 17th November, any child below 6 gets a free ticket with every standard ticket purchased.
This weekday-only offer is only available for screenings before 2pm and cannot be used for online bookings. If you're unsure on what movies are coming in early November, there's Marvel Studios' The Marvels and the 3rd Trolls movie: Trolls Band Together. 
Promotion period: 3rd January – 17th November (Only on weekdays, excluding PHs)
Full list of Golden Village cinemas.
---
3. SIA flights from $148 at Time To Fly Travel Fair
---
If you've been saving up for trips in 2024, SIA is holding a travel fair early this November with great prices on flights departing next year. Tickets start from $148 for nearby cities like Kuala Lumpur, but you can also snag Premium Economy tickets to bucket-list destinations like New York from just $1,568.
The Time To Fly travel fair won't just offer flights from Singapore Airlines, but Scoot as well. There are over 170,000 discounted round-trip tickets up for grabs, so mark your calendars if you want some pretty sweet deals for your next holiday.
Promotion period: 3rd-5th November @ Hall 405 & 406 | 3rd-16th November (online)
Address: 1 Raffles Boulevard, Suntec Convention Centre, Singapore 039593
Opening hours: 3rd-4th November 10am-10pm | 5th November 10am-9pm
Contact: Time to Fly Travel Fair website  
---
4. Kids eat free at Canopy Changi Village
---

Image credit: @canopygardendining via Instagram
Canopy is bringing its signature family-friendly, all-day dining experience to Changi Village with its new beachfront outlet. Just like their Bishan Park and Changi City Point outlets, this restaurant is pet-friendly – good news for those who are overly attached to their furry pals.

And now till the end of the month, kids can enjoy a complimentary serving of Fish & Chips (U.P.  $15), kid-sized pasta (U.P. $13) or Buffalo Hot Wings (U.P. $17) with every main ordered. We'd recommend ordering the Beer Battered Fish 'N' Chips ($29) or grilled Spanish pork ($35) topped with caramelised onion gravy, seasonal veggies, and fries.     
Promotion period: Until 30th November
Address: 2 Netheravon Road, Block B Civil Service Club @ Changi, Singapore 508503
Opening hours: Mon-Fri 10.30am-11pm | Sat-Sun 8am-11pm
Contact: 6556 1533 | Canopy website
---
5. Free LEGO sets with purchases made on the official online store
---

Tiny plants from the upcoming Icons Botanical Collection.
Image credit: @lego via Instagram
This one's for all you LEGO master builders, LEGO is finally launching their official online store – as well as a LEGO Insiders membership. From 1st November, shoppers who sign up as LEGO Insiders will receive special exclusive gift-with-purchase (GWP) sets when they spend above $80, $120, and $210. 

The LEGO Ideas Tribute to Galileo Galilei add-on pack that comes with purchases over $210.
Image credit: The LEGO Group 
LEGO Insiders members will gain early access to new sets, collect points with their purchases, and buy members-only merchandise. They will also receive special discounts on items and tickets to LEGOLand. This might just come in handy with Christmas shopping next month, or finding a set that's never in stock.      
Promotion period: 1st-16th November 
Contact: LEGO website 

---
6. 50% off 2 mains at Brewerkz Woodleigh Mall
---
Just a stop down from Serangoon, Woodleigh Mall has some pretty sweet dining promos to offer to anyone who isn't too keen on making the trip down to the forever-crowded NEX. 

Image credit: Brewekz Woodleigh Mall via Google Images
From Mondays to Thursdays, order 2 mains at Brewerkz and enjoy 50% off on the 2nd main. Try out their new Angus Beef Ribeye ($48) or their very own Paper Wrapped Laksa Seafood ($30). 


Image credit: Pasta Express (The Woodleigh Mall) via Google Images
There's also 20% off your entire bill at Pasta Express on weekdays if you've got feels for spaghetti to-go.  
Promotion period: Until 31st December 2023
Brewerkz
Address: #02-20/20A, 11 Bidadari Park Drive, Singapore 367803
Opening hours: 10am-10pm, Daily 
Contact: 9820 0271 | Brewerkz Woodleigh Mall website
Pasta Express
Address: #B1-K23, 11 Bidadari Park Drive, Singapore 367803
Opening hours: 10.30am-9pm, Daily
Contact: 9025 8148

Mall opening hours: Mon-Sat 10am-10pm | Sun 9am-10pm 
Contact: 6320 0129 | The Woodleigh Mall website  
---
7. Up to 50% off at Toys"R"Us stores islandwide
---

Image credit: Toys"R"Us – Paragon via Google Images
It's never too early to shop for toys for Christmas. If you're shopping for someone young or young at heart, Toys"R"Us is currently holding its annual clearance sale, with discounts up to 50% off on toys for babies, toddlers, and even teens.
The sale is available online via their clearance catalogue, as well as in stores. Snag a J'adore Premium Wooden Kitchen for tiny aspiring chefs for just $119.98 (U.P $249.99), There are even Star Wars figurines on discounts up to 50% off, perfect for fans of the galaxy far, far away.  
Promotion period: Until 4th January 2024
Full list of Toys"R"Us outlets.
---
8. $5 bouldering session for first-timers at Project Send
---

Image credit: Project Send
If you're interested in picking up bouldering, Project Send has a pretty sweet deal for you. As part of their newbie experience, top up $5 when you dine at their in-house Beta Cafe and they'll throw in a 1-hour climb session to get you started. 

Image credit @abetacafe via Instagram
They'll even provide you with the proper footwear and a beginner orientation, with basic climbing techniques and how to fall properly. We wouldn't recommend a heavy meal tho, unless you don't mind pulling some extra weight.
Promotion period: Until further notice.
Address: 8 Raffles Avenue, #02-29 Esplanade Mall, Singapore 039802
Opening hours: Mon-Thu 7.30am-9.30pm | Fri-Sat 10.30am-1.30am (Closed on Sundays)
Contact: 8748 4998 | Project Send website  
---
9. Choose 10 dishes, 2 staples & soup base at Hai Di Lao for $19.90
---

Image for illustrative purposes only.
If your friends forever pang seh when you propose hotpot meetups, Hai Di Lao's new Super Value Set for solo diners is for you. Choose 10 dishes from 49 different options, 1 of 2 of their staples, and 1 of their 4 soup bases.
Pair their signature Haidilao-styled meats with favourites like crab sticks, 4-second beancurd rolls, and enoki mushrooms in your favourite soup. The entire set only costs $19.90, so treat yourself if the group chat's unresponsive. 11.11 is Singles' Day after all.        
Promotion period: Until further notice, only available on weekdays and certain times at Bedok Mall, Northshore Plaza, and E!Avenue. 
Bedok Mall outlet
Address: 311 New Upper Changi Road, #01-13 Bedok Mall, Singapore 467360
Offer timing: Mon-Fri 10.30am-6pm (excluding PHs)
Contact: 6385 3343

Northshore Plaza outlet
Address: 407 Northshore Drive, #01-01 Northshore Plaza I, Singapore 820407
Offer timing: 10.30am-6pm
Contact: 6970 8885

E!Avenue outlet
Address: 1 Pasir Ris Close, #02-344 to 348 E!Avenue Downtown East, Singapore 519599
Offer timing: 11:30am-5pm
Contact: 6518 3308
---
10. Find parkas & boots at up to 80% off at Winter Time's Expo sale
---
If you've booked a winter getaway or ski trip, you might be in the market for some additional layers before you hit those snowy slopes. There's currently a Winter Time sale at Expo with some big promos and discounts. Find coats, down jackets, parkas, and knitted accessories required for temperatures near freezing and below.

Channel your inner K-drama CEO with trench coats for as low as $35, or complete your holiday fit with a scarf for just $10.  
If your holiday destination calls for tropical attire, there's a selection of luggage of different colour and sizes on sale here too. Spend over $300 and you can even redeem freebies like water bottles, travel adaptors, and other travel essentials.
Promotion period: 3rd-5th November 2023
Venue: Singapore Expo, Hall 6B
Opening hours: 10am-10pm
---
11. Redeem 1-for-1 affogato at Only Creamery
---

Image credit: @onlycreamery via Instagram
If you haven't been to Titus Low's dessert cafe, OnlyCreamery, now's the time. The place near Chinatown is currently offering a 1-for-1 special on affogato's (U.P $18) which you can redeem via Chope. 
Their affogatos feature a single scoop of their handcrafted gelato of your choice, and Vietnamese coffee for a bittersweet-tasting treat. Offset their robust coffee with flavours like Honey Chrysanthemum, Blue Pea Macadamia and, Strawberry Cheesecake.
Promotion period: While stocks last
Address: 36 Temple Street #01-02, Singapore 058581
Opening hours: 12pm-11pm, Daily
---
Check out these best deals in November 2023
---
So if you're planning on travelling abroad next year, save some money for that overseas shopping spree with discounts on airfare and winter gear. Use these November deals so you can spend more at the 11.11, Black Friday, and Cyber Monday online sales later this month.
For more November happenings here:  
---
Cover image adapted from: Project Send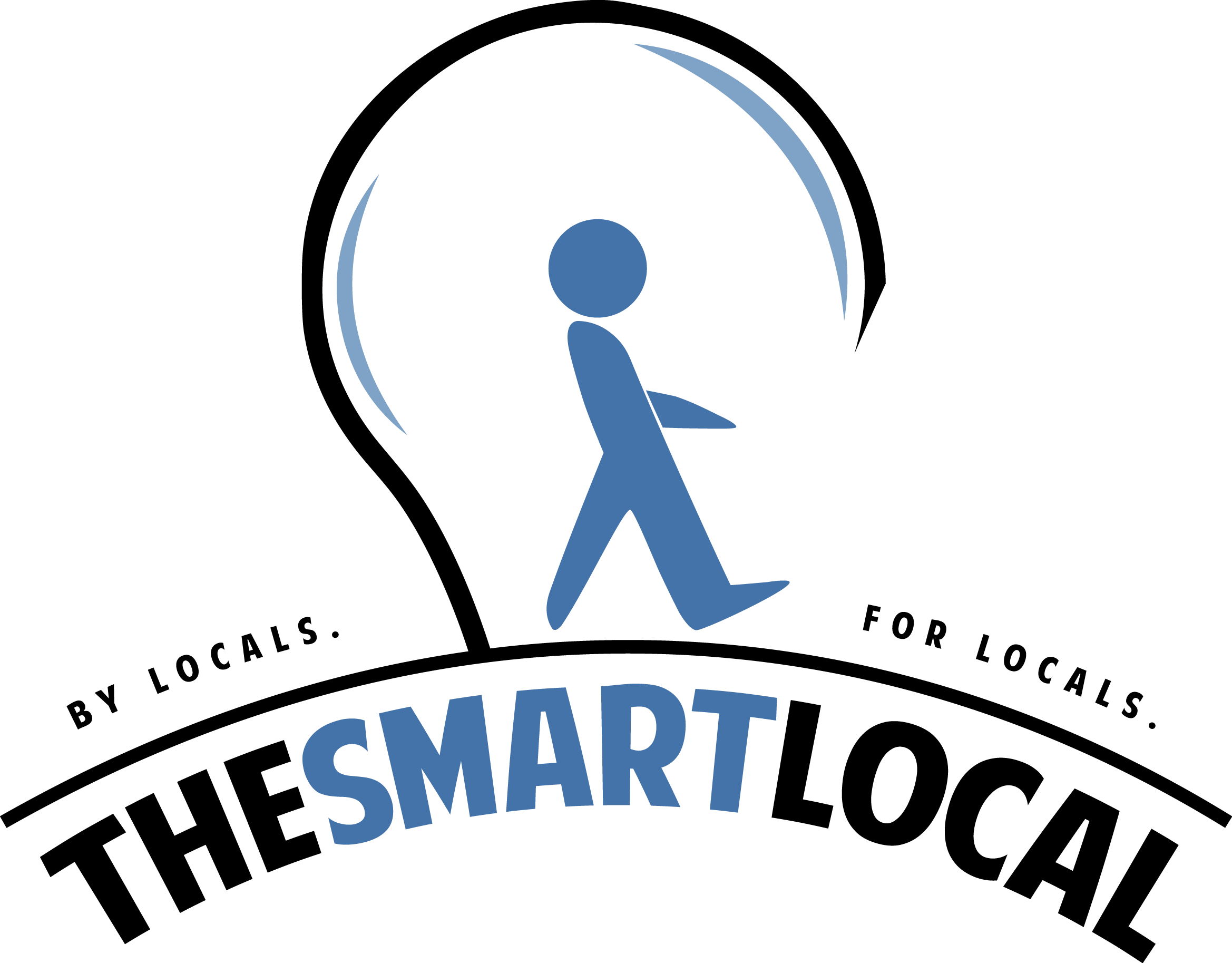 Drop us your email so you won't miss the latest news.