Scenic bus routes in Singapore
---
Life in Singapore can get pretty hectic. Most of the time, we hop on a bus for the sole purpose of getting from one place to another. But amid our busy lives, something as simple as a ride to nowhere can be an opportunity to press pause and appreciate our surroundings.  
If you enjoy bus rides spent staring outta the window with your earphones plugged in, we've picked out 12 most scenic bus routes in Singapore with unique views that you can enjoy and rediscover our Little Red Dot without sweating it out under the sun.
---
1. Bus 35 –  Drops by a ferry terminal & Changi Bay Point
---

Catch the first bus at 6am to view the sunrise from the double-decker bus.
Image credit: @mybelovedrebel
Bus 35 is what you need if you're looking to enjoy a relaxing sunrise ride along the wide-open roads. Departing from both Bedok and Tanah Merah MRT stations, this bus cruises alongside trucks and lorries, turning into the ulu corner of Tanah Merah Coastal Road, only known to avid cyclists and airport backend staff. 
You'll pass Laguna National Country Club, Tanah Merah Ferry Terminal, and Changi Naval Base. Next to the fact that you'll catch glimpses of the sea along the way, this bus also drops you off near the serene Changi Bay Point where you can have a seaside picnic or stroll.
The service only runs till 7.30pm on weekdays and 3pm on Saturdays. The bus also doesn't operate on Sundays.
Route: From Bedok Interchange to ALPS Avenue (Loop service)
Total stops: 34
Total duration: 95-105 minutes
---
2. Bus 925 – Passes Kranji Reservoir & attractions in North SG
---
950 may be Woodland's most well-loved bus, but we're not talking about the popular SBS that takes us to JB today. Bus 925 is in the spotlight instead, for all those ready to explore some of Northern Singapore's most obscure gems.

Image credit: @photobyjx
Hop on at Woodlands Temporary Interchange and you're in for visual treats along your ride. About halfway through the route, the bus drives along Kranji Dam. It doesn't matter whether you sit on the right or left side as you'll get great views of Kranji Reservoir on one side, and the Johor Straits on the other.
Image credit: @michelle_htlll

Nature lovers and adrenaline seekers can also alight along the way to explore Sungei Buloh Wetland Reserve or try go-karting at KF1 Karting Circuit. 

Image credit: KF1 Karting
Route: Woodlands Temporary Bus INerchange to Choa Chu Kang Bus Interchange
Total stops: 38
Total duration: 50 minutes
---
3. Bus 117 or 103 – "Spirited Away" ride through Yishun Dam
---

There are water views on both sides, so it doesn't matter where you're sitting.
Image credit: u/czsyc7
Buses 117 and 103 recently made waves on the Internet after netizens pointed out that its route through Yishun Dam looks almost exactly like the scene in Spirited Away where the character Chihiro takes a train ride with No Face. 
Head straight up to the upper deck seat to feel as if you're on water – well, at least in your photos. For an extra stunning view, take it at around 6.30PM to catch the sun setting behind the dam. 

Said scene from Spirited Away.
Image credit: Fong Kah Chun 
Bus 117 passes through other unique stops like Seletar Aerospace Park where you can check out displays of parked aircrafts and hangars. There are also cafes like Wheeler's Estate and Wildseed Cafe and Bar where you can have a lazy weekend brunch at. 
If you're taking bus 103, alight at Japanese Cemetery Park, which has a garden with pink flowers that resemble cherry blossoms. You can also get off at Church of St. Vincent De Paul and cross the road to check out Kampong Lorong Buangkok – the last kampong in Singapore.
Bus 117
Route: From Punggol Interchange to Sembawang Interchange
Total stops: 37
Total duration: 55 minutes
Bus 103
Route: Serangoon Interchange to Yishun Interchange
Total stops: 43
Total duration: 60 minutes
---
4. Bus 200 – Ride through the infamous "99 turns"
---

Bus 200 is the only bus service that serves the full stretch of South Buona Vista Road.
Image credit: @tangkeatlim
Those who studied at NUS or live around the Kent Ridge area would be familiar with Bus 200, which brings you through twisty hillside roads amidst a foliage of trees that shield you from the glaring afternoon sun. This road is also popular with car enthusiasts for offering an "Initial D" experience with its steepness and roadside ditches.
But for the license-less amongst us, let the trusty bus drivers brave the winding roads instead, which have been given the nickname "99 turns". Once you're done with your adventure, get down at Kent Ridge Terminal, where there's a stretch of food places that are open till late, such as Al Ameens for mamak Indian grub and Fong Seng Nasi Lemak. 
Image adapted from: @legozai, @glynissng, @rameshkabraexplorer
Alternatively, get down at Kent Ridge Park for a relaxing stroll through tree-top walks and relaxing ponds – you'll get to soak in views of the harbour too. It's also a popular spot for paw-rents to bring their doggos for a walk.
Route: Buona Vista Bus Terminal to Kent Ridge Bus Terminal (Loop service)
Total stops: 45
Total duration: 60 minutes
---
5. Bus 65 – Colourful shophouses & murals
---

For colourful murals that make IG-worthy backdrops for your #OOTDs, stop at Tekka Centre to explore the shophouses along Serangoon Road.
Image credit: UweBKK
Bus 65 takes you on a heritage trail through the colourful shophouses along Little India all the way to the iconic landmarks at Orchard Road.  The best times to embark on this journey are festive seasons like Deepavali or Christmas, as that's when the roads will be lit with decorations.

Image credit: @ramishkad
It also passes by Bedok Reservoir Park, where adrenaline junkies and fishing enthusiasts alike can alight to indulge in their hobbies. Apart from being a legal fishing ground, the 88-hectare large water body also offers a slew of water sports like dragon boating, kayaking and wakeboarding.
Route: Tampines Interchange to Harbourfront Interchange
Total stops: 62
Total duration: 120 minutes
---
6. Bus 70 – Iconic MBS building & Singapore flyer
---

Image credits: @lyqian
It's always refreshing to play tourist in our own backyard once in a while. For a ride akin to taking a touristy Big Bus Tour, take bus 70, which has double-decker options that offer splendid views of Singapore's most iconic landmarks – Marina Bay Sands, ArtScience Museum and the Singapore Flyer.
There are plenty of other bus options that take you through this highway, such as bus 10, 100, 97 and 970. Alternatively, just hop on any bus from Fullerton Square.
Route: Yio Chu Kang Interchange to Shenton Way Terminal
Total stops: 55
Total duration: 85 minutes
---
7. Bus 36 – Familiar road that welcomes us home from the airport
---

Image credit: Singapore Changi Airport
Travelling is an activity that almost every Singaporean loves, which makes the route along Changi Airport one that's close to our hearts. Each time we return home from an overseas trip, we'd be greeted by the familiar stretch of rain trees along Changi Airport road, which bus 36 goes through.
Here's a fun fact about bus 36: it cuts through all four terminals in the sequence of T3, T1, T2 followed by T4 – showing a different side of Changi airport compared to when you walk directly to the MRT. 
Route: Changi Airport Passenger Terminal Building 2 to Tomlinson Road (Loop)
Total stops: 61
Total duration: 145 minutes

---
8. Bus 29 – Old houses along Changi Village for nostalgic vibes
---
Image credit: Google Maps
Another bus around the Changi vicinity is Bus 29, which will take you down memory lane as it drives through old houses along Changi Village. Most of the buildings you'd see are low-rise HDBs – once popular sights in the 80s – and landmarks like Old Changi Hospital, remnants of a bygone era. 
Image credit: Kezia Tan
Get off at Changi Village Hotel and take a quick walk to Changi Boardwalk for unobstructed views of the sea. You'll see boats and ferries jetting off to Singapore's offshore islands like Kusu Island and St. John's. Get here before 7PM to see the coast washed in pink, purple and red hues as the sun sets.
Route: Tampines to Changi Village
Total stops: 29
Total duration: 80 minutes
---
9. Bus 5 – Bali vibes along Flora Drive
---
Image credit: @danielleluciani
Palm trees always remind us of a tropical beach getaway, and Bus 5 will transport you straight to Bali as it whisks through Flora Drive, a residential area populated by landed property and condominiums. Continue on the journey if you'd like to go to town for some retail therapy. Alternatively, you can alight at Tiong Bahru MRT station for a cafe hopping adventure. 
Route: Pasir Ris Interchange to Bukit Merah Interchange
Total stops: 59
Total duration: 77-139 minutes
---
10. Bus 980 – Tree-lined route to the Sembawang hinterlands
---

Image credit: Google Maps
Living in Singapore means you're probably surrounded by HDBs and skyscrapers on the daily. For a ride that takes you from the cityscapes to greener pastures, get onboard bus 980. It's a tree-lined route to the hinterlands of Sembawang, where several military bases like Sembawang Air Base and Dieppe Barracks are stationed.  
Image credit: @tansc2012
Alight at Springleaf Nature Park, a relatively under the radar spot, to enjoy picturesque views of the canal and chances to spot wildlife such as the White-throated Kingfisher and Long-tailed Parakeet. If you continue on the entire bus journey, you'll end up at Beach Road or Geylang, where delicious foodie haunts like Scissor Cut Curry Rice and prawn mee await.
Route: Sembawang Interchange to Lor 1 Geylang Terminal
Total stops: 62
Total duration: 80 minutes
---
11. Bus 191 – Towering trees & rustic nature views
---
Image credit: Chyan Pang
Bus 191 takes you on a pretty short and sweet journey compared to the others on the list, as it only loops around the vicinity of Buona Vista. The highlight of this ride lies at Wessex Estate along Portsdown Road; a place that most Singaporeans might not have seen before. This hidden gem is lined with colonial houses built in the 1940s, transporting you back in time with some old-school European vibes. 
Image credit: Yinn Tan
You'll also find spacious hills and fields where you can have a picnic on the weekends. Most of the colonial houses have become restaurants now, such as Cafe Colbar and Jimmy Monkey Cafe and Bar where you can stop by for Western grub and ice cold beers. 

Alight before Whitechurch Road and walk up to find this unique water tank photo spot.
Image credit: @whywendywrites
Route: Buona Vista Terminal to Media Circle (Loop service)
Total stops: 20
Total duration: 30 minutes
---
12. Bus 975 – Passes by cemeteries, farms & the sea
---
Image credit: Jnzl
Highly ranked on Reddit as one of the most scenic bus routes in Singapore, bus 975 offers unique sights to behold. From green fields in the Lim Chu Kang area to ulu army camps, it finally ends with a sea view that overlooks Malaysia. This journey will definitely give you a well-needed breather to escape the city life for a bit. 
Alight at Brickland Road that's along the outskirts of Choa Chu Kang to explore the zen Hai Inn Temple and Zu-lin Temple. Follow the trail and you'll be greeted with the peaceful waters at Little Guilin Park. 
Route: Bukit Panjang Interchange to Petir Road
Total stops: 92
Total duration: 100 minutes
---
Scenic bus routes in Singapore
---
Driving in Singapore is expensive – but we're blessed with a great public transport system that we can depend on for our daily commute. If you ever feel like you've run out of things to do in Singapore, hop aboard one of these buses, which may just surprise you with new sights you've never come across before. 
For more scenic places in Singapore, check out:
---
Cover image adapted from: Fong Kah Chun, Jonathan JY
Originally published on 19th February 2021. Last updated by Kezia Tan on 29th September 2022.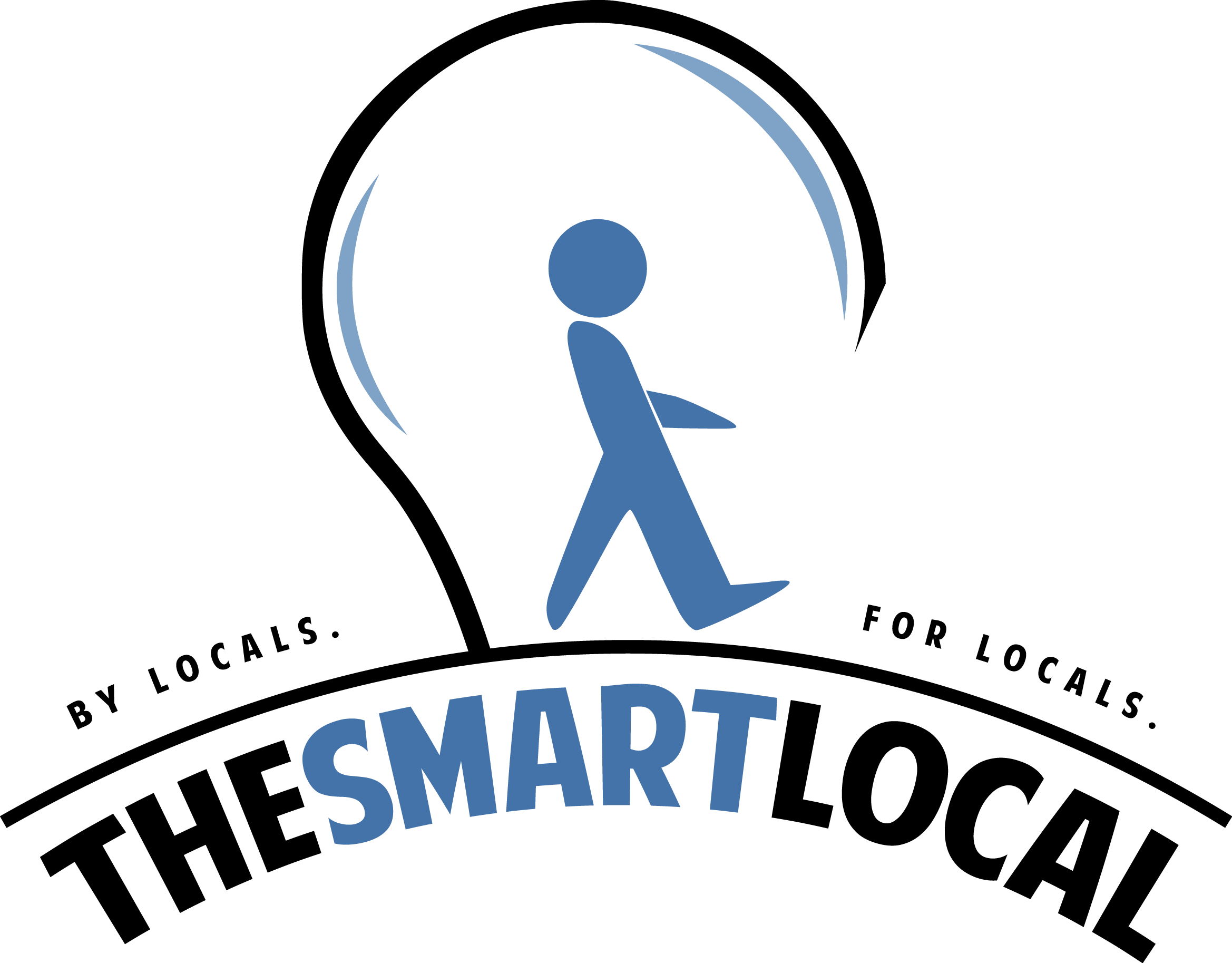 Drop us your email so you won't miss the latest news.