Waterfront cafes in Singapore
Sourcing for the perfect location to celebrate a birthday or anniversary isn't easy, especially when you've already exhausted your list of go-to restaurants. It might be time to switch things up and check out these waterfront restaurants with scenic backdrops for photo ops.
Besides enjoying the cool breeze and views that are to-die-for, these waterfront restaurants serve a wide range of different cuisines that are bound to satisfy even the pickiest of eaters. Plus, with this list of restaurants, you'll be able to one-up your routine dinner plans, impressing anyone from your BFF to bae.
We took the latest Huawei P30 Pro along to get some sweet shots of some of our brunch dates around town while testing out the phone's camera abilities – read till the end to find out more.
Most of the pictures in the article were taken with the Huawei P30 Pro.
1. Little Farms Café
---

Located a stone's throw away from the Singapore River lies Little Farms Valley Point Café, a cosy little eatery that serves a slew of Western food – think hearty brunch fare and mains with juicy meats.

This is a place that utilises fresh ingredients for all their dishes, so you can be sure you're getting unprocessed and healthier food. Brunch buddies can give breakfast dishes like the Eggs Benedict ($22) a go, where you'll be treated to an explosion of flavour from the smoky leg ham slices and creamy Hollandaise sauce. 
The Vegetarian Lasagna ($22) and the Little Joe's Smokey Beef Shortribs ($62)
For lunch and dinner, they've got a range of mains like the Australian Barramundi ($24), Vegetarian Lasagna ($22), and the Little Joe's Smokey Beef Shortribs ($62, serves 2)*. Be sure to keep your eyes peeled for their rotational menu, which offers diners new dishes and drinks to try out every month or so.
*Prices stated are not inclusive of GST.

While you're here, you can even scratch some items off your grocery list by popping into their supermarket, situated right next door. Here you'll find a variety of items like fruits, produce, and dairy products from Australia, Europe, and the USA, all of which are of the freshest quality. 
Address: Valley Point Shopping Centre, 491 River Valley Road, #01-21/22/23, Singapore 248371
Opening hours: 7.30AM-8.30PM, Daily
Telephone: 6732 1241
Website
---
2. Sabio by the Sea @ Sentosa Cove
A visit to Sabio By The Sea will have you feeling like you're in Madrid with its alfresco dining experience and idyllic location by the water. Take in the stunning views of the Keppel Bay as you munch on Spanish fare and sip on a range of alcoholic beverages like Sangrias straight from Spain.
Not to be missed is their selection of Paellas – on the top of our list is the Paella de Pescado ($29) that's good for sharing and features seafood such as shrimp and sea bass. Every spoonful of rice and seafood was a burst of flavour in our mouth and tasted deliciously tangy.
Alternatively, try the Ceviche de Gambas ($18), that's served with a tiger prawn dip and a side of corn tortilla chips – a satisfying mix of soft and crunchy textures.
End off your meal with some crunchy Churros ($11), tossed in oh-so-sweet cinnamon sugar.
Good news for married couples – if you can't head out on a date without your kid in tow, fret not. Sabio By The Sea has a bouncy castle to entertain the kids while mom and dad have some time for themselves. It's also the perfect location for mummy and baby dates!
Address: 31 Ocean Way, #01-02 Quayside Isle, Singapore 098375
Opening hours: Mon, Wed-Thurs 12PM-10.30PM, Fri: 12PM-11PM, Sat: 11.30AM-11PM, Sun: 11.30AM-10.30PM
Telephone: 6690 7568
Website
3. Superloco Customs House
For Mexican food and gorgeous, unobstructed views of the waterfront drop by Superloco Customs House. Order some Con Todo ($16) – corn chips and salsa  – for a crunchy side dish to get your meal started.
This restaurant serves a range of Tacos that come with ample fillings. We picked De Pescado ($11), or grilled snapper, for a welcome change from the usual chicken or beef fillings – and it didn't disappoint.
The fish was fresh and the diced onions in the tacos provided a little sweetness and a crunchy texture
Chargrilled Angus Steak 
The star of the show was the Chargrilled Angus Steak ($38) that's perfect for sharing. The beef was juicy and flavourful with every bite, and if you prefer your meat to be melt-in-your-mouth soft, request for it to be cooked medium rare.
For beverages, we recommend the Prickly Pear Margarita ($17) – what makes this drink special is the jalapeno inside which gives it a spicy kick.
Address: 70 Collyer Quay, #01-04, Singapore 049323
Opening hours: Mon, Tues & Sat 5PM-10.30PM, Wed-Fri: 11.30AM-10.30PM
Telephone: 6532 2090
Website
4. Prive at ACM
Opt for a seat by the Singapore River at Prive's Asian Civilisation Museum outlet for brunch with a peaceful ambience. The outdoor seats are well sheltered by tall trees that enshroud you and offer a little extra privacy even whilst in the heart of the CBD.
For something a little closer to home, go for their Hainanese Chicken Rice ($18). The rice was fragrant and aromatic and went well with the warm soup. A sizeable amount of chicken was given – free from boney parts which made eating the meat a breeze, and was well worth the money.
End the meal on a sweet note with their decadent Sticky Date Pudding ($13) served with vanilla bean ice cream, walnuts and generously drizzled with warm butterscotch – the perfect mixture of warm and cold.
Address: 1 Empress Place, #01-02, Singapore 179555
Opening hours: Sun-Thurs 9AM-9PM, Fri & Sat 9AM-10.30PM
Telephone: 6776 0777
Website
5. Blue Lotus Chinese Eating House @ Sentosa Cove
Blue Lotus Chinese Eating House is tucked away in a corner at Sentosa Cove and is the perfect place to celebrate a special occasion if you're craving for Asian cuisine. The first thing you'll notice upon arrival are the orange lanterns hanging from the ceiling and fairy lights wrapped around the tree barks, giving off a cosy ambience.
Western meets Asian cuisine in the Mala Beef Shank ($32) that's not to be missed. It features tender and moist beef coated in the cult favourite mala sauce that's the right amount of spicy and tangy.
Cool off with a refreshing dessert after a hot and spicy meal such as the Lemongrass Gelo with Lime Sorbet ($10). For drinks, we recommend the Ice Lychee Tea and Honey Lemon priced at $6 each.
Address: 31 Ocean Way #01-13 Quayside Isle, Singapore 098375
Opening hours: Mon-Thurs 6PM-9.45PM, Fri-Sun 11.30AM-2.45PM & 6PM-9.45PM
Telephone: 6339 0880
Website
6. Overeasy @ one fullerton
At Overeasy, you'll have unblocked views of Marina Bay Sands as you tuck into mains like the To Die For Burger ($26) by the waterfront. The To Die For Burger is made of beef and Overeasy's special house sauce and served with fries.
The special house sauce had a juicy, thick consistency and a smoky and barbecue-like flavour giving the patty a fresh-off-the-grill taste. We opted to have the beef cooked medium rare and the result was a perfectly tender and succulent patty.
Cap off your meal with some Housemade Waffles served with Mixed Berries and Vanilla Bean ($16) that's drizzled with chocolate sauce and warm maple butter.
Be sure to snap lots of photos with the retro interior
No meal at Overeasy is complete without the Our Famous Milkshakes ($12), which we had in the flavour Strawberry. It was the perfect blend of milky and sweet and tasted almost like ice cream – we recommend sharing it as it was pretty filling.
You can also sit inside for retro American Diner vibes with its red and white checkered tile floors and brass chairs.
Address: 1 Fullerton Road, #01-06, Singapore 049213
Opening hours: Tues-Sun 12PM-3PM, 5PM-10.30PM
Telephone: 6423 0701
Website
7. Dusk Restaurant & Bar @ Faber Peak
Impress bae with a cable car ride up to Dusk Restaurant & Bar located at Faber Peak as you admire the sea view. For an even more romantic outing, swing by during sunset and watch the sky turn into hues of orange.

Tiger Prawn Capellini ($28)
Begin your meal with tapas like the Citrus Fremantle Octopus ($25) served with baby tomatoes and arugula. After that, you can tackle mains like Tiger Prawn Capellini ($28) which comes with giant tiger prawns and angel hair pasta.
If you're looking to indulge yourself, opt for the Prime Angus Grilled Ribeye ($60) made of 200 grams of 150-day ribeye and served with mushroom ragout.
Pick your poison from a wide range of cocktails – our personal favourite was the Dusk Till Dawn ($16), a lethal concoction of gin, vodka, rum, tequila, blue curacao and peach syrup topped with cranberry juice.
Address: Faber Peak Singapore, Level 2, 109 Mount Faber Road, 099203
Opening hours: Mon-Thurs & Sun 4PM-11PM, Fry & Sat 4PM-2AM
Telephone: 6377 9688
Website
8. Schmear
You won't have to travel across the world for New York style bagels – Schmear serves up these classics at their outlet at Sentosa Cove. Their bagels are baked fresh every morning and served piping hot.
We recommend The New Yorker ($8) which is made of two fried eggs and gooey melted cheddar cheese. There's also an option to add bacon for just $3 to complete your hearty meal.
For mains, go for their Philly Cheese Steak Sandwich ($18) if you're craving something beefy. It's served with a thick strip of rib-eye steak, plenty of capsicum and caramelised onions and comes with a large portion of curly fries.
House-ground Steak Burger
Alternatively, order their House-ground Steak Burger ($18) for a classic beef patty and barbecue sauce combo.
Address: 31 Ocean Way, #01-03, Singapore 098375
Opening hours: Mon & Wed-Sun 8AM-10PM
Telephone: 6334 3832
Website
9. Summerlong – @ Robertson Quay
Summerlong sits along Robertson Quay and is the place to head to for Mediterranean fare.
Mezze Platter 
You can't go wrong with their Mezze Platter ($28), a sharing platter for 2 people which comes loaded with classic and eggplant hummus, smoked olives, corn fritters, flatbread and fresh vegetable sticks.
The hummus has a smooth consistency and is packed full of flavour while the corn fritter is crispy on the outside and creamy on the inside.
For dessert, we loved the Sticky Date Pudding ($14) – the cake was moist and had a nutty taste, which paired well with the lemon butterscotch cream. The lemon gave a zesty punch to the dessert and balanced the flavours well.
Address: 60 Robertson Quay #01-04, 238252
Opening hours: Mon-Thurs 11.30AM-2.30PM & 5PM-10PM, Fri-Sun 10.30AM-3PM & 5PM-10PM
Telephone: 6235 1225
Website
Picturesque restaurants with water views
If you're in search for the next location to celebrate a special occasion, look no further. Besides amazing views, you can choose anything from Mediterranean fare to Spanish tapas. Alternatively, head to an old-school American Diner and snap some pictures of the retro decor and delicious milkshakes for the gram'.
Introducing the Huawei P30 Pro
Whether it's at a restaurant with beautiful water views or at the mall, time spent with our loved ones are precious moments to be cherished. And what better way to keep these moments frozen in time than in a photograph.
But we don't always want to carry a bulky camera around, which is why the Huawei P30 Pro is the perfect alternative. It's slim enough to slip into your pocket without compromising on photo quality thanks to its Leica Quad Camera's stunning capabilities.
The inbuilt 40 MP SuperSpectrum Sensor takes brighter and clearer images that make for vibrant photos with colours that pop. It took beautiful photos comparable to ones taken on a DSLR camera. Its 20 MP Ultra Wide Angle Lens also ensures selfies with bae won't cut half his or her face off.
And say hello to the Huawei P30 Pro's beautiful holographic exterior – it practically gleams from a mile away. This is a phone you're gonna want to ditch the phone casings for cause' it's just too pretty to cover up. It also gets bonus points for being the perfect accessory in your pictures.
The next time you're rushing out the door to meet bae or your besties, all you have to bring is your Huawei phone for an all-in-one device for any occasion.
---
This post was brought to you by the Huawei P30 Pro.
Photography by Pepita Hope Wauran
Original article published by Siti Hawa Samsudin on 13th May 2019. Last updated by Farzana Fattah on 8th September 2020.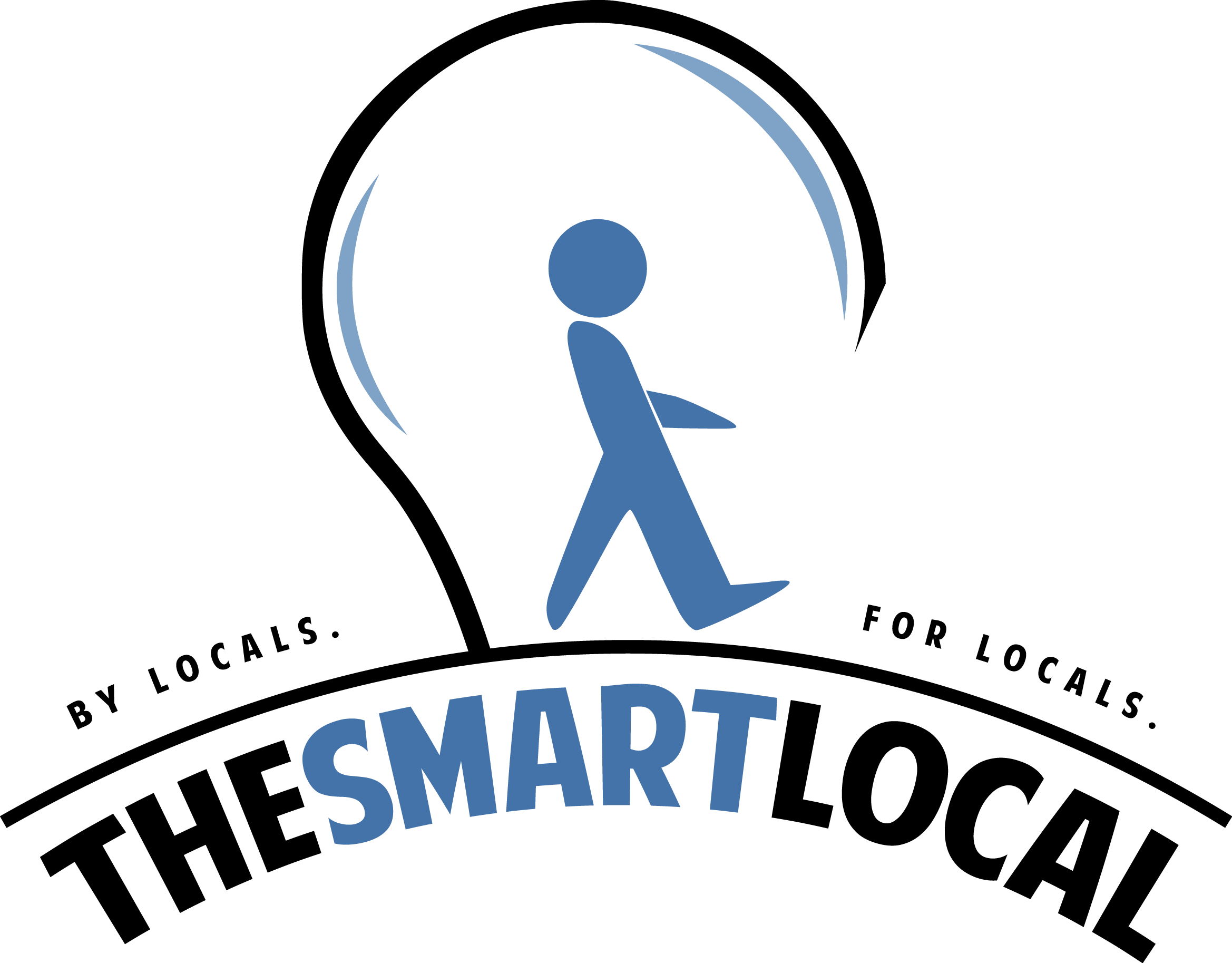 Drop us your email so you won't miss the latest news.