Little India: more than just Mustafa Centre and spices
For the longest time, Little India was a buzzing place I only visited when I really had to. Apart from a 3-hour hunt for a punjabi costume for Racial Harmony Day, my only other experience at Little India was when my parents brought me there to replace a broken lightbulb.
But as I grew older, it became more apparent that this cluster of heritage-rich shophouses had a lot more in store for the everyday Singaporean. No longer daunted, I'm now a Mustafa Shopping Centre convert scouring the mall's lanes for the cheapest daily essentials and even a loyal fan of Swee Choon's siew mai and salted-egg custard bun.
If you too used to think of Little India as just an ethnic enclave peppered with flower-garland shops, here are ten interesting experiences at Little India you never knew you could have:
1. Experience a majestic mosque in prayer robes
Religious places aren't typically on a local traveller's checklist but at Little India, it's a whole new world.
Take a stroll down the peaceful Mayo Street and you'll find the palatial Abdul Gaffoor Mosque, which was also the first mosque to win an Architectural Heritage Award from URA in 2003.
Prepped, set and ready to tackle curious crowds, this 109-year old mosque has robes and garments to be worn to ensure that you're dressed appropriately to enter the mosque. Most non-Muslims who have never entered a mosque, are missing out on the rich culture and architecture that Abdul Gaffoor Mosque offers.
Pick a clothing and colour of your choice. Drape it on and start exploring this ancient relic to know what it's like when our Muslim friends go about their daily religious rituals.
2. Then enter a Hindu temple that escaped World War II bombings unscathed
Head down along Serangoon Road and you'll find another conserved religious monument: the Sri Veeramakaliamman Temple.
Swarmed with tourists and locals daily, this distinctive Hindu temple at the heart of Little India is one of Singapore's oldest. Built in 1855, this temple is dedicated to the Hindu goddess and destroyer of evil, Kali, and tells a fantastic story of colonial Singapore: during the Japanese air raids in World War II, many people sought refuge and prayed for safety here.
By luck – or divine protection – the temple and all its statues escaped the bombings entirely unscathed.
3. Go back in time to the 90s for a haircut at this barber shop
Barber shops are common in Little India but this hippy as hell barber will bring your hairdressing experience to the next level.
Rocking Race Course Road since 2014, The Golden Rule Barber Co is a salon so "spoil market" that your typical shopping mall hairdresser can step aside. Starring old school barber arm chairs and electric guitars, the vintage backdrop creates spaces where you'll not only get a great hair fix but a chance to socialise with other like-minded men.
Take a walk down memory lane with their walls filled with framed photographs of your favourite 90's bands and enjoy gold classics playing in the background as you get a sleek side shave.
4. Have a picnic under a super contemporary art installation
Since vibrant colours are a critical element of the Indian culture, Little India will keep your Instagram game strong.
Like nothing you've seen before, these vibrant umbrella trees along Hindoo Road look like cut-outs from a colouring book.
Inspired by our tropical climate where shade is important to escape the heat, these "trees" are installations by Ms Marthalia Budiman, a participant of the URA's My Ideas for Public Spaces: Forgotten Spaces competition held in 2015. These colourful trees combine functionality with design to provide a stylistic contrast to its rustic surroundings.
If you find yourself hungry and needing some shade, pack some Indian food from Sri Veera's Curry Restaurant just down the street to this breezy field for a break. With a blend of colours perfect for your Instagram backdrop, it will be hard to leave without striking a pose or two.
5. Dip in a rainbow jacuzzi on the rooftop of a 96-year-old shophouse
Blue jacuzzi pools are too mainstream – make way for this visual wonder on the second floor of Wanderlust Hotel instead. The jacuzzi is perfect for a #ootd opportunity – find a creative way to incorporate the jacuzzi's "guardian elephants" into your pose!
Source
You might feel a little confused walking past this quaint building but you're not the only one wondering why its retro outlook has been paired with such a Tumblr-inspired word like wanderlust.
This 96-year old relic is a conserved building under URA's Conservation Programme and has only been taken over by the hotel after the millennium. From pantone to monochrome, the hotel features 29 designer rooms to choose from – each has a unique theme, with one even being a Space loft with a cool rocket set up!
Fun fact: this building was home to the first ever rooftop playground in Singapore back in the 1920s!
6. Uncover pockets of street art and their stories
A picture paints a thousand words, with murals immortalising the stories of Little India on life-sized canvases. At the Little India Arcade, you'll find this mural that reminds us how bicycles used to be the main mode of transport and how our parents never had the convenience of washing machines growing up.
These murals are complemented by other artworks in the neighbourhood such as the ones you can find at Tekka Centre.
These 6 pillars at Tekka Centre – Singapore's largest indoor wet market – is a collaboration between Singapore's TraseOne streetart activist and Australia's street artist Regan Tamanui. The project was a mural dedicated to featuring iconic Indian practices such as Indian dance, flute playing and even cricket – India's national sport.
Keep your eyes peeled for the number of creative murals around the area, each revealing a facet of the Indian community and its development through the times.
7. Visit a clinic that offers budget TCM treatments to non-Chinese patients
When it comes to traditional chinese medicine (TCM), most people think of bitter herbal soups and acupuncture. However, TCM has evolved through the years to be one of the most common solutions adopted to complement or even substitute Western treatments..
You wouldn't typically expect a TCM clinic in Little India but last December, Singa Charity Medical opened a branch at Veerasamy Road, introducing non-Western treatments to the vicinity. They offer free consultations to patients with cancer or metabolic diseases such as high blood pressure and diabetes, a much appreciated alternative for low income patients.
Each acupuncture session costs only $15 and consultants are fluent in English. It's not every day that you find a clinic dedicated to spreading the art of TCM with a heart for keeping treatments affordable – the fact that it's in Little India, with a predominantly non-Chinese clientele makes it even more special.
8. Get cheap elephant pants and a henna tattoo for as low as $5
Filled with spice shops, jewellery stores and flower vendors, Little India has endless lanes for all the shopping you need to do. For budget hunters on the lookout for cheap thrills, the Little India Arcade is where you should be camping at.
It's hard to find a wide range of traditional Indian desserts in Singapore. But with the extensive selection of handmade desserts at Moghul's Sweet Shop (48 Serangoon Road), it's hard to walk away with just a single treat.
One of the most sinful – yet so satisfying – treats would be their Gulab Jamun. At just $1, you get a mouth-watering deep-fried dough ball slathered in thick sugar syrup.
If you have a sweet tooth, you'll go a little crazy here.
And when your tummy is satisfied, get fancy with a traditional henna tattoo!
Also known as mehndi, it is a form of hand-drawn decoration that is typically applied on the palms during Hindu weddings or Indian festivals. In the months before Deepavali, this area of Little India Arcade joins the vendors in Campbell Lane and transforms into a bustling stretch of shops for festive shopping.
Today, the henna tradition has extended and been adopted for other occasions such as Hari Raya Aidilfitri. Choose from a wide variety of designs or even have a customised one drawn for prices from as low as $5!
Before you leave, don't forget to check out racks of comfy elephant pants that are typically sold in Thailand. Some might even be cheaper than 250 Thai Baht (~S$10)!
9. Visit a matchmaking photography studio for our foreign workers
Source: Objectif's Facebook Page
If you think photographer Mr K Saveej Lal operates yet another service taking passport-sized photos, you're pretty far off. His job is far more meaningful than churning out candid moments onto glossy paper.
Nestled in a quiet corner of Kerbau Road is Saveej Photography Studio. Owner Mr K Saveej plays matchmaker to all his customers as he takes portrait pictures for young male Tamil Nadu and Sri Lanka foreign workers who are looking for brides in South Asia.
Source
After individual portraits are taken, these men send the pictures back to their families so they could help look for brides in their hometown. Many married couples have since returned to have their photos taken by Saveej.
10. Top all that off with an Indian coconut pancake for dessert
Source
You won't have to stick to the common savoury deep-fried samosa (potato-filled Indian snack) or barfi (condensed milk and sugar slice which comes in several flavours) for something Indian to end off your meal – you're literally in LITTLE INDIA.
Your Little India foodie experience is not complete if you've never had this.
Nope, it's not a thosai or a discus-shaped tissue prata – this crispy piece of heaven is a coconut milk pancake called Apom (or Appam). It is not a common snack in restaurants but you'll definitely get to have a taste of it if you drop by Madras New Woodlands along Upper Dickson Road in the evenings.
Made on the spot in metal wok-looking pans, fresh coconut milk batter is heated until its core rises. Then served generously to your table with sweet orange sugar, this pancake is done crispy at the edges whilst keeping a chewy and spongy coconut centre.
Pair this with a spiced Indian Masala tea and that's your all-Indian dinner checked.
Join us on an #Instawalk at Little India
Now that you've gotten yourself familiar with the hidden gems in Little India, challenge yourself to explore this heritage-filled village personally. Nothing beats taking to the streets and feeling alive as you walk down lanes of shophouses you wouldn't typically delve into.
Leave no stone unturned. So grab your cameras, slap on some sunscreen and join us on our #InstaWalk to Little India on 17 September 2016! Share stories as we wind through boulevards and buildings from our colonial past to striking vogue poses at Insta-worthy spots with modern artwork – Little India is more than just crowded lanes of spice shops and Indian cuisine.
It's also your chance to get up close and personal with the TSL Crew and three very special guest influencers. It's completely free of charge and you even get to bring home an exclusive goodie bag. Only a limited number of slots are available, so sign up below!
If you haven't heard of our #InstaWalks, you can find out all about it at our official hashtag on Instagram, #TSLWalks or read about our previous #InstaWalk to Punggol.

Check out our last #InstaWalk to Toa Payoh here:
Until then, follow @thesmartlocalsg and @MNDSingapore so you won't miss out on the latest updates and posts.
---
This post was brought to you by the Ministry of National Development.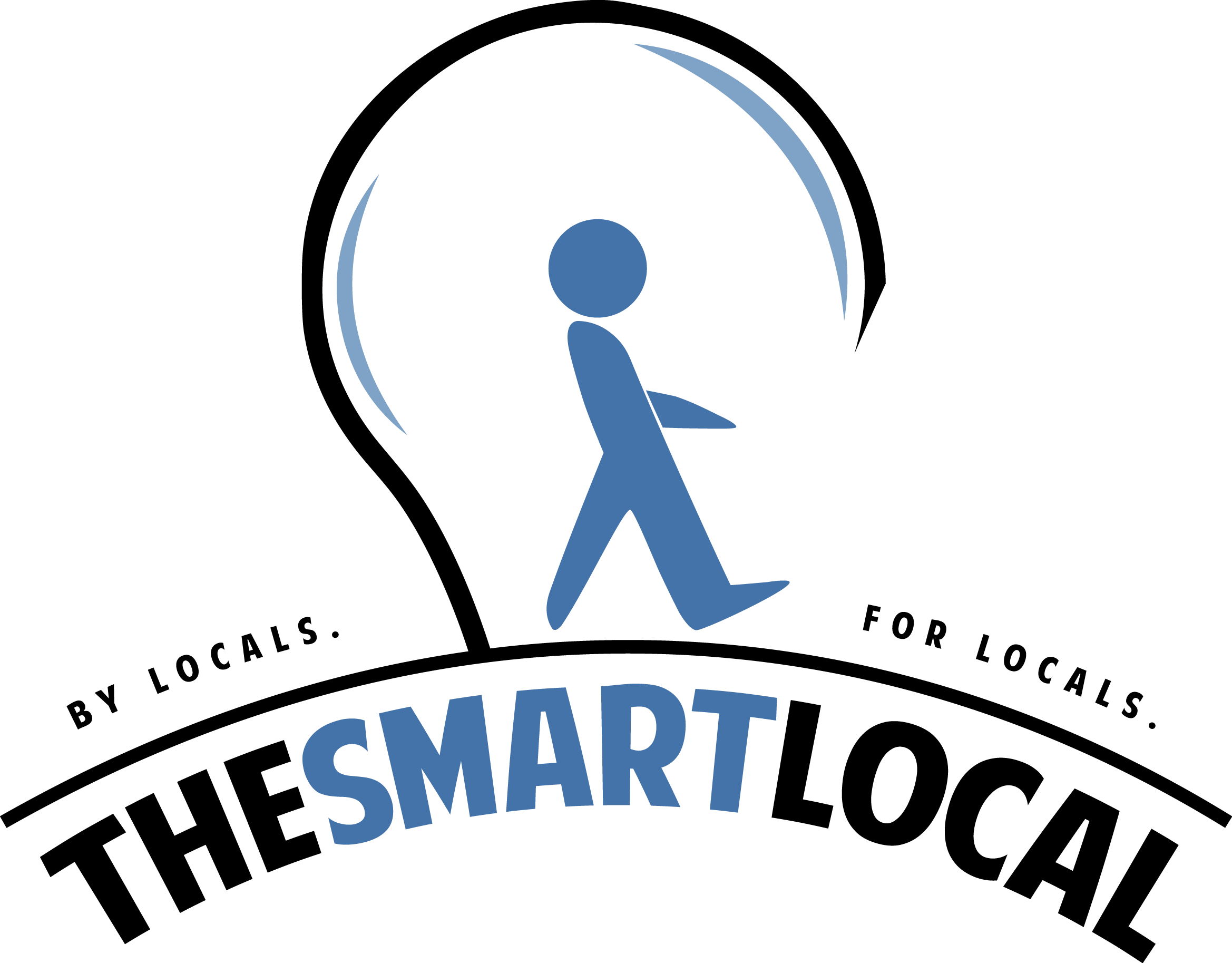 Drop us your email so you won't miss the latest news.