Shopee: Cheap thrills you must grab
We've breezed through the month of August so fast, some of us are even a little depressed that the Great Singapore Sale seemed to last only a day. No fear, because for those of you who missed out – or need more shopping, we're totally extending the GSS for you. Mark your calendars, bargain warriors, because you're going to have trouble thinking straight when Shopee returns with their mind-blowing hourly flash sales on 9 September 2016!
Starting at 12.09 pm, all your top makeup products, fashion favourites,and even IT gadgets will be going at jaw dropping prices. With discounts of up to 99% off, exclusive giveaways on social media for you to join, and many partner offers up for grabs – TGIF can't get any better.
This month on Shopee, it's all about the lucky number 9 and we're not holding back either. Here are the 9 must-grab deals you should totally spam clicks when the lucky hour arrives.
1. Kat Von D Liquid Lipstick (original: $32.90, now: $9.90)
For liquid lipstick junkies who haven't been able to get their hands on the #KylieCosmetics Lip Kit, stop wallowing in your sorrows – we've found a totally solid lippie substitute. It is none other than badass makeup queen, Kat Von D's Everlasting Liquid Lipstick.
Long-lasting, highly pigmented little tubes of awesome in 30 epic shades, bag these from the Shopee app for only $9.90 a pop. We've also done the homework for you, so you don't worry about getting a cheap chemical dupe – these are authentic!
A shade that's most popular within the beauty community is this universally-flattering plum nude called Lolita.
Time unlocked: 1.09pm
Discount: 70% off
Download the app and get it on 9 Sep!
2. Chloe Signature Eau De Parfum (original: $89.90, now: $39.90)
If you're one of those people who have always held back emptying your wallet for a tiny bottle of perfume – you're not alone. But for just $39.90, you no longer have a reason not to bring this luxurious Chloé's Signature ETD home.
With top notes of freesia, lychee and pink peony, make this your subtle and fresh scent your trademark. Light, crisp, and uplifting is what you're promised; and boy does this deliver.
Time unlocked: 12.09pm
Discount: 55% off
Download the app and get it on 9 Sep!
3. Superga Sneakers (original: $59.90, now: $29.90)
Sneakers are a wardrobe classic – they are no longer just plain white thin-soled shoes we used to wear to school. Even if you're not in the market for a new pair of kicks, the $30 price cut on these bad boys will have you hooked.
These ever-popular, high-quality Italian Superga sneakers are going at $29.90! You don't have to fight the crowd at their Wheelock Place flagship store anymore, just keep your eyes peeled on Shopee and these are yours to keep!
Time unlocked: 2.09pm
Discount: 50% off
Download the app and get it on 9 Sep!
4. SK-II Facial Treatment Cleanser (original: $69.90, now: $9.90)
Revered as the holy grail of all skincare products, is this skincare line with Pitera – a clear, fermented substance rich in skin-loving nutrients, at the heart of the series.
It's not everyday that you get to save $60 on SK-II products, so when you can – you must. Be well on your way to bouncy, youthful skin; after all, it's only a $9.90 investment.
Time unlocked: 3.09pm
Discount: 86% off
Download the app and get it on 9 Sep!
5. Herschel Little America Backpack (original: $100, now: $39.90)
Whether you're a student with a heavy laptop to lug to school, or an adventurous soul backpacking your summer away; a well-made, sturdy backpack is something we can't live without.
Herschel always has a huge range of super durable bags that never disappoint. The best part? As heavy duty as it is, it won't ruin to your hipster ootd.
If you've been scouring outlet malls like IMM and Anchorpoint for deals on these babies but found naught, then you should be camping on the Shopee app for this deal. A mind-boggling 60% off, snatch one at just $39.90.
Time unlocked: 4.09pm
Discount: 60% off
Download the app and get it on 9 Sep!
6. Lancome Blanc Expert BB cushion (original: $49.90, now: $9.90)
When it comes to perfecting that dewy, flawless complexion with full protection from the sun, BB cushions are such a god-send. Longtime fans of Lancome will be squealing because their popular Blanc Expert Cushion Compact is only going for $9.90 during this flash sale.
Makeup fanatics, don't say we bojio.
Time unlocked: 6.09pm
Discount: 80% off
Download the app and get it on 9 Sep!
7. Plantronics Wireless Earphones (original: $69.90, now: $19.90)
Don't be fooled: these 'wires' are made to only fit nicely behind your ears and the back of your head
We all know the annoying feeling of getting our earphones into a sticky, tangled mess after every intense workout. You either wash them and run the risk of ruining them forever, or live with a gunky pair until you decide to finally treat yourself one fine day.
If these are your first-world problems, you'll swear by the BACKBEAT GO 2 Plantronics Wireless Earphones. Tangle-free and completely sweat-proof; at a whooping 72% off, $19.90 is all you'll pay for good sound, less mess and a whole lot of convenience.
Time unlocked: 4.09pm
Discount: 72% off
Download the app and get it on 9 Sep!
8. SKG Electric Juicer (original: $59.90, now: $29.90)
While you're keeping up with the fitspo regiment, bump up your diet by learning the art of healthy juicing. What everyone calls a juice cleanse, all you need is a juicer, a little determination, and you're good to go. Especially nifty for consuming vegetables if you don't like eating them whole!
At $29.90, kickstart every day with a glass of freshly-squeezed juice. Juice your favourite Apple-Beetroot-Carrot juice for a boost of immunity or have a cup of refreshing pineapple juice for a post-lunch perk me up.
Time unlocked: 6.09pm
Discount: 50% off
Download the app and get it on 9 Sep!

9. 2-in-1 BBQ Steamboat Grill Set (original: $49.90, now: $19.90)
When it comes to Chinese New Year, nothing beats having a family reunion over steamboat. With a full table of meat, yong tau foo favourites, and seafood, what's not to love even if you have to sit shoulder to shoulder hovering over a tiny bubbling pot of chicken broth?
Get to the best of Hai Di Lao and Kim's Korean BBQ at once with this 2 in 1 steamboat and grill, all from the comfort of your home.For $19.90, this fusion steamboat-grill is a real dream come true for those who enjoy hosting or huge gatherings.
Time unlocked: 7.09pm
Discount: 60% off
Download the app and get it on 9 Sep!
Get your deals with the Shopee app
You don't have to be part of the human tetris at Orchard Road or squeeze with the sweaty crowd at Takashimaya atrium sales anymore. With so many discounts and offers on the Shopee app, you could do a shopping haul without the strain of carrying so many bags home.
So save the date and we'll see you on the 9th September 2016 ! Simply download the free Shopee app from the App Store or Google Play now and start shopping!
This post is brought to you by Shopee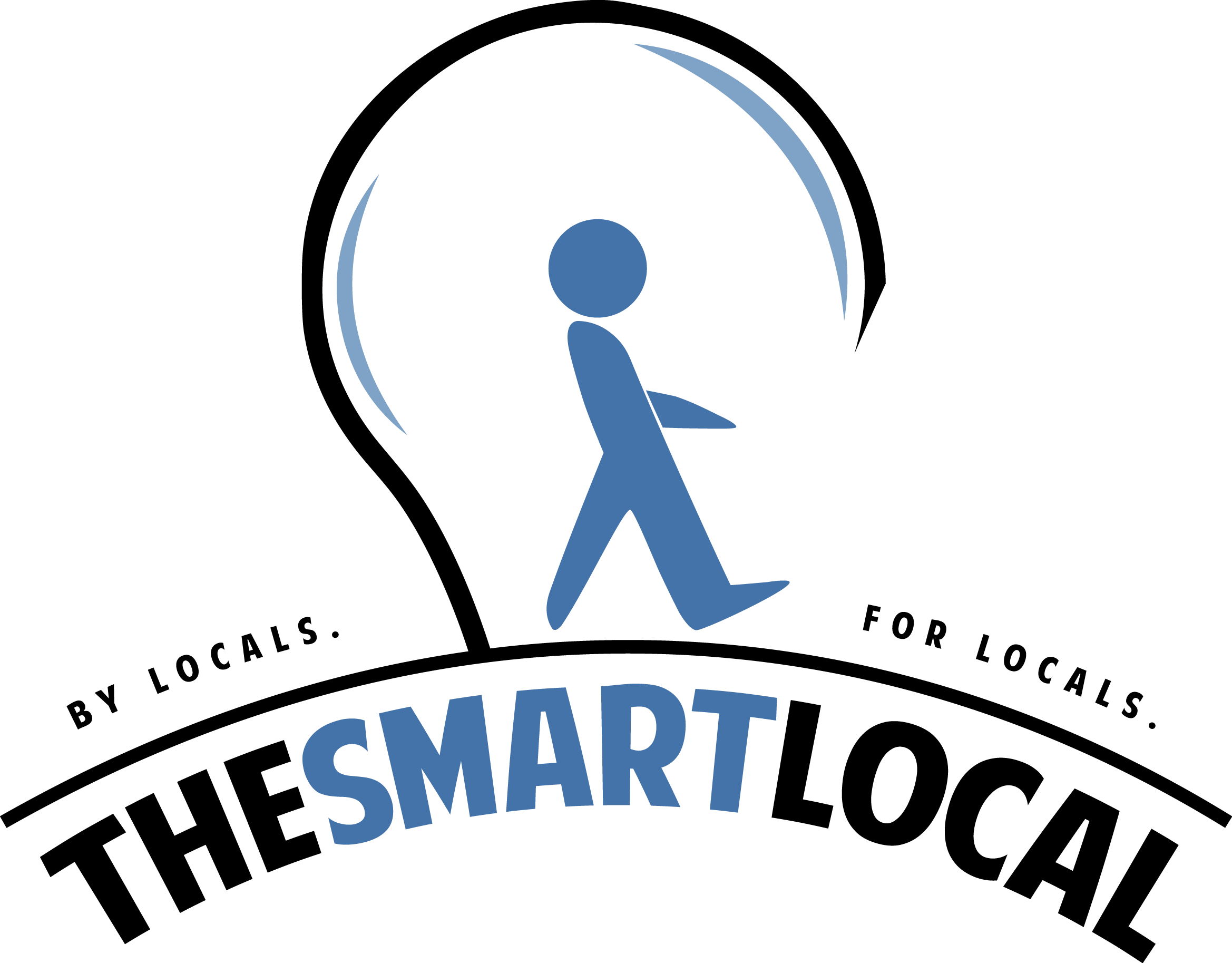 Drop us your email so you won't miss the latest news.