Creepy Bangkok at its best
Source: @christinehaze
We love you Thailand, but we know there's more to you than just great food and cheap clothes. Despite being a highly cosmopolitan city, Bangkok is nonetheless imbued in mysticism and preoccupation with the supernatural and poltergeist. So deep-rooted is the fear of dead entities in Thailand, that businesses and property purchases can take a hit if someone tragically passed away within the premises.
The following creepy backdrops are picture-perfect for an early genuine Halloween, so you can spend the actual All Saints holiday carving pumpkins, shopping for naughty underwear, or getting ready for booze-ups and themed parties – you know, the regular stuff!
Without further ado, hocus-pocus here we focus!
1. Take a day trip to hell @ Wang Saen Suk Hell Garden
Source: @christinehaze
The surreal and grotesque al fresco diorama museum Wang Saen Suk Hell Garden features a Buddhist formulaic system of torture that offers a graphic representation of hell as a consequence of murder, theft, sexual misconduct, dishonesty and drunkenness – pretty much all the sins committed in Bangkok's red-light district.
Source: @where_is_jon
But since there is always light at the end of the tunnel, the museum does not solely instil fear and terror – it also shows a path to redemption and absolution in the furthest corner of the garden. A group of worshipers gathered around a tree and surrounded by divine karma – and a donation box – seem to have achieved a state of nirvana.
Source: @beebee_1012
If you think you've been to hell and back at Singapore's Haw Par Villa, then you should reconsider. What's even more bizarre is that the disturbingly abhorrent Wang Saen Suk is popular for a picnic family day out with kids in tow! Because how else can the little ones learn.
Getting there: Wang Saen temple is about 90 minutes away from Bangkok, located in Chonburi. If you do not want to pay for a taxi to get there, take a minibus from the Victory Monument to Pattaya and ask the driver to drop you off in Bang Saen. Ask your hotel receptionist to write down everything in Thai for you, otherwise you will not be able to find the place.
Opening hours: Daily, from 8 am to 6 pm. No entrance fee!
2. Have a cup of dark magic @ Ace and Cups Witchcraft Café
Source: @__mischiev0us
We all experience those imminent moments when we need something special to go with our coffee – like a chocolate-clad biscuit with syrupy whipped cream on top or occasionally an exorcism. If the latter is what really floats your boat, then this peculiar café is not wide off the mark.
Source: @kritsana
If you want to cure yourself of demons or Netflix binge-watching curse while sipping away a nice cup of coffee, then this is the environment for it. Ace and Cups Witchcraft Café is a little soul-purifying place popular with the Wiccan community of Bangkok – and the occasional lost tourist.
The first floor is a perfect symbiosis of a coffee shop and Wiccan style décors and ornaments such as crystals and amulets. They even serve beverages according to your astrological sign! Meanwhile, the second floor is where all the magic happens – literally! Within the comfort of his coffee shop, the owner offers rituals for possessed souls and even love spells to maximise your Tinder chances.
Source: @de_phrakhanong
You never know until you try it – at the world's first premier witchcraft café!
Address: Nak Niwat Rd, Lat Phrao, Bangkok 10230
Contact: +66 2 932 5128
Opening hours: Monday to Wednesday from 11 am to 9 pm; Friday to Sunday from 11 am to 10 pm.
Website
3. Purchase an Olympic souvenir @ Nightingale-Olympic Department Store
Source: @shesatigerlily
Contrary to its name, Bangkok's first ever department store is not about birds and it's definitely not about the Olympics. However, this ramshackle fortress-like concrete giant located in shabby Chinatown looks like an ideal place where Ryan Lochte could stage another faux robbery.
Source: @andreaperezm
On Nightingale-Olympic Department Store's time-worn shelves, you can find veritable vintage items wrapped in their original packaging dating from the 50's and 60's. It's hard to tell what's creepier here – the ominous termite-devoured mannequins, or the Stone Age personnel that seem to have escaped from a horror version of the Flintstones. The breathtaking time travel – as in no-air conditioning – is an awesome experience to document on Instagram. Just make sure you keep ignoring the signs that read "no photographs" and roam freely around the music, fitness, and beauty sections.
Source: @leylakk
Address: 70 Tri Phet Rd, Wang Burapha Phirom, Phra Nakhon, Bangkok 10200
Opening hours: Closed on Sunday, from 9 am to 6 pm.
4. True love never dies @ Mae Nak Shrine
Source: @haroo_haraa
The romantic narrative between a gorgeous dead entity and a damned mortal has been explored in the Thai folklore long before Hollywood sold it to the masses. But the Thai version is more melodramatic and sinister than mainstream cinema. Mae Nak, Thailand's most famous and sexiest ghost figure, lived sometime around the mid-19th century when she tragically died in childbirth while her hubby was away at war. He returned home unaware that he was now canoodling with a drop-dead hot ghost. After a passionate chasing, Mae Nak's tormented soul was captured by a kick-ass monk into a waistband and passed down allegedly to the Thai royal family.
Source: @kent_yeo
The centrepiece of Mae Nak Shrine is a creepy mascara-indulged statue of Mae Nak and her gold-leaf infant surrounded by colourful Thai costumes, cosmetics and even diapers. Worshipers come here in droves with offerings for various requests, with the most popular one being exemption from military service.
Address: Wat Maha But, On Nut, Sukhumvit 77
Getting there: Take the BTS to On Nut station and then take a short taxi ride to Sukhumvit 77. Walk about 900 metres towards the end of Soi 7 to find the temple.
Opening hours: 24/7. No entrance fee!
5. Keep a safe distance @ Erawan Shrine
Source: @vangie_z
A tribute to the Four-Faced God, the Erawan Shrine located in the heart of Bangkok attracts more local and international visitors than many other famous temples in the city. It is supposed to be a beautifully ornate shrine of worship and celebration, but under these appearances lies a rather dark superstitious past.
Source: @phoebelinn1124
The shrine was built in the 50s by the government to dispel the tormented souls haunting the foundation on which the brand new Erawan Luxury hotel was erected. Many astrologers were employed to offer advice for the series of incidents and accidents that plagued the hotel until its closure in 1987. Related or not to these superstitious beliefs, in 2006 the shrine was vandalised by a mentally ill Thai man. However, it was the deadly 2015 bombings that put Erawan shrine on the international map, and more recently, a seizure-struck driver ran into the shrine, leaving many tourists injured. Cursed or not, there is something very eerie and unorthodox about this place!
Source: @human.exploring.earth
Address: Lumphini, Pathum Wan, Bangkok, BTS Chit Lom
Opening hours: Daily, from 6 am to 12 am.
6. Enjoy a ghost room with a view @ Baiyoke Hotel
Source: @zummertimes
Have a look at all the ghost complaints from guests on TripAdvisor and other online media platforms and you'll have an idea of the spectral halo of Southeast Asia's tallest hotel building. Baiyoke Tower 2 contributes to Bangkok's skyline as one of the most iconic and recognisable landmarks and it is renowned for its classic elegant yet unsophisticated and unglamorous décors.
Source: @lkzx
The 4-star hotel offers rooms with the most stunning panoramic views over Bangkok, subtle beige tints, and marble-floored bathrooms – with the occasional unwanted paranormal activity. Many guests complain about a presence playing tricks on them in the bathroom or throughout the night. The hotel's history is not without incidents either, with three workers falling to their death from a platform that snapped in half at the 68th floor in 2012. Whether or not you might get the chance to experience a real-life episode from American Horror Story: Hotel, Baiyoke Tower 2 is an exceptional establishment that deserves your presence!
Source: @ryanjurasic
Address: 222, Thanon Playa Thai, Ratchathewi, Bangkok 10400
Contact: +66 2 656 3456
Website
Agoda link
7. Jog and work out with the dead @ Silom Road Chinese Cemetery
Source: @karnaimee
There are few things more heart-palpitating than a picnic or a jog among the immortals of the underworld – especially when you do it Bangkok! The Teochew Chinese Cemetery, near Sathorn Road, is a one-of-a-kind place where locals enjoy hanging out and breaking out a sweat surrounded by colourful and soul-catching tombs.
Source: @oj_supatjaree
The cemetery dates back to 1900 when it used to serve to Chinese immigrants who are still said to be haunting the place… but they are very friendly immigrants! That was not the case 30 years ago when the cemetery was in ruins and people were complaining about spotting too many ghosts. Even taxi drivers were bothered by these inexplicable phenomena! However, once the area was renovated into a leisurely park, the ghosts became less soul-stirring and currently there is nothing but a harmonious co-existence.
Source: @jrkalawin
Address: 1 Soi Charoen Rat 3, Thung Wat Don, Sathorn, Bangkok 10120
Getting there: The nearest BTS station is Surasak. Then take a short taxi ride to Teochew Association of Thailand – the park/cemetery is just behind it.
8. Sentence your fears @ Romaneenart Park
Source: @tamedana
Opened in 1992 to commemorate Queen Sirikit's 60th birthday, the location of Romaneenart Park was a rather intriguing choice – the city's old prison. On the park's premises used to be a correction museum that presented gruesome ways of torturing the inmates, but has recently closed down and on track to reinventing its purposes.
Source: @sunyap
Jails in Thailand have never been known for their lenient treatments of the prisoners, and the numerous atrocities and despicable ways the inmates died stand as a solid testament to that. As such, the park is thought to host a few souls lost in damnation on both sides of the fence. Even without knowing the history of this penitentiary, walking around the lush tropical gardens and neo-classical architecture preserved in the old prison gate and guard tower will leave you with an unsettling feeling.
Source: @mana_ton
Address: 665 Maha Chai Rd, Samran Rat, Phra Nakhon, Bangkok 10200 (near Wat Sutat)
Getting there: From Saphan Taksin pier take Chao Phraya Express Boat to Memorial Bridge pier. The park is a short walk from Chakraphet Road.
Opening hours: Daily, from 5 am to 8 am
9. Donate a coffin @ Wat Hua Lamphong
Source: @mari_minigirl
Here's an idea for a compassionate gesture that will provide you with a little meaningful purpose to your journey in Thailand. At Wat Hua Lamphong, tourists from all over the world come to donate about USD $15 meant to contribute to purchasing decent coffins for the less privileged citizens of Bangkok.
Source: @finkhippy
Upon entering the temple, further down the alley is a pavilion where you can donate money to your heart's content for this particular cause. The officers on duty will provide you with all the necessary information but the process is pretty straightforward. You complete the donation, put your name down on a pink slip, and attach it to one of the empty coffins piled onto each other. The second piece of paper you get is a certificate that needs to be burnt in the nearby little temple.
Source: @dreammiie_
Address: 728 Rama 4 Rd., Sriphraya, Bangrak, Bangkok 10500
Getting there: Take the MRT to Sam Yan station and then take exit 1. The temple is located within a short distance.
Opening hours: 24/7. No entrance fee!
10. Ward off your inner demons @ Phra Chan market
Source: @darkoskulj
After indulging yourself in these ghostly spectacles, chances are that along the way an unwanted paranormal entity might hinge onto you. In order to combat such nefarious odds, we recommend you mosey around Bangkok's most famous amulet market. An impressive array of talismans, moulded from the most bizarre items or just cheap Chinese replicas are awaiting you!
Source: @maneatsunshine
The place is a very serene parade of orange robes as monks frequent this market more than the average tourist. Century-old amulets containing tiger teeth, hair of former kings and other wonders are forged into the cosmic intricacies of how to keep demons at bay. Needless to say, authentic amulets will cost you an arm and a leg and it is recommended to bring a guru in spotting mock-ups to help you not get scammed.
Source: @thiratej
Address: Trok Sanamphra, Phra Borom Maha Ratchawang, Phra Nakhon, Bangkok
Getting there: From Saphan Taksin pier take the Chao Phraya express boat to Tah Mahathat
Opening hours: Daily, from early morning to 5 pm.
Bangkok at its most haunted extravaganzas
Anecdotes and superstitions aside, Bangkok offers a first-class experience for ghost story chasers, avid for a less ordinary tour around the city. And it's not just about a safari with tormented souls from the afterlife – unusual sights that leave you with an unsettling feeling can be found all over the capital. Just look above and beyond and ditch your disbelief – another world of Bangkok will be revealed to you!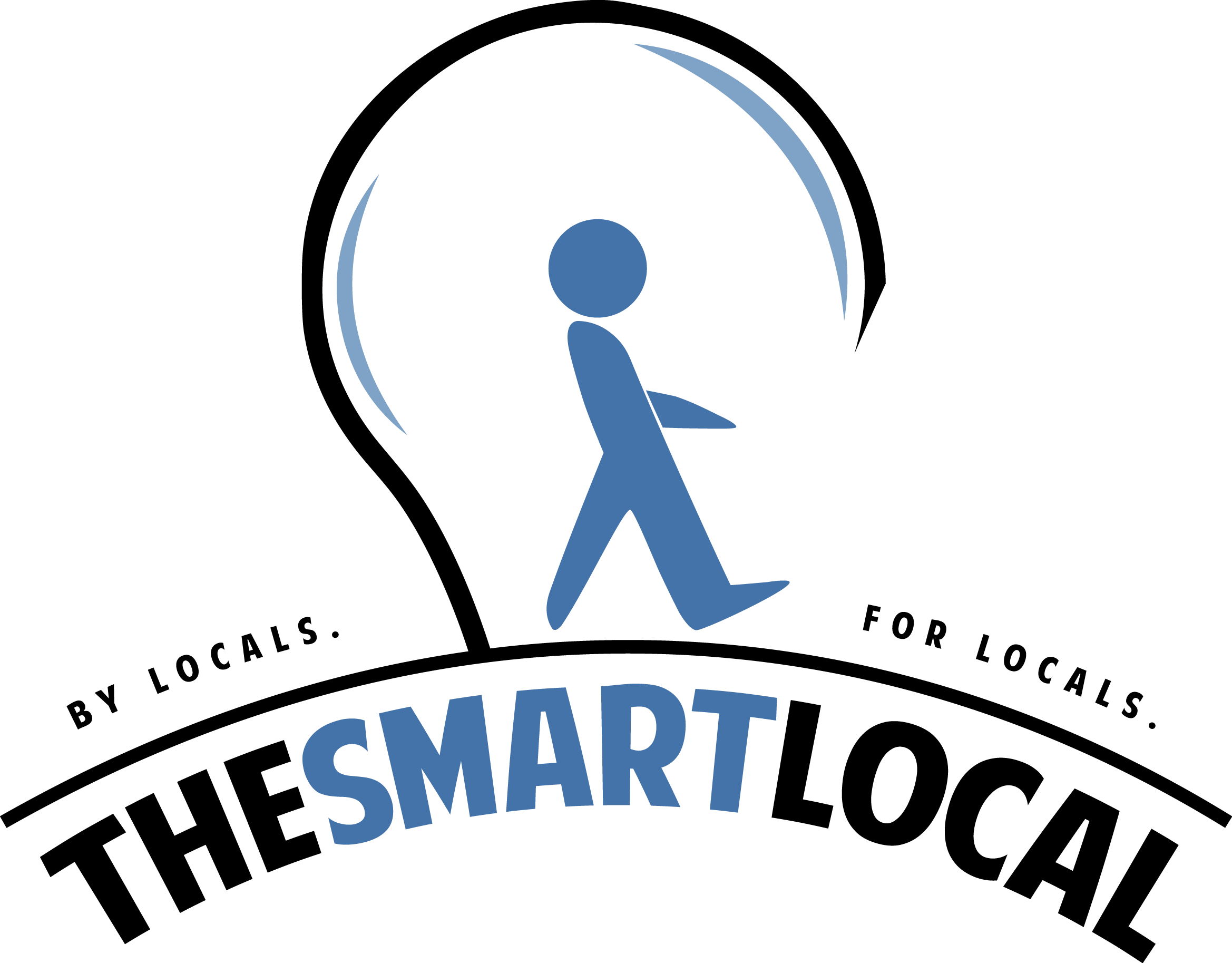 Drop us your email so you won't miss the latest news.