Singapore landmarks then and now
---

Singapore landmarks then and now
Image adapted from: Urban Redevelopment Authority, @olaiialo
You know you're getting older when you start sentences with "back in my day" or "last time there used to be…" – but while that might make you feel old, it's also a reminder of how quickly landmarks in Singapore come and go. 
We take these places for granted now, but here are 8 places in Singapore you'll be surprised to know never existed a decade ago.
---
1. Marina Bay Sands
---

Image credit: Urban Redevelopment Authority
As one of the landmarks that help put Singapore on the map, it's hard to remember a time before the towers of Marina Bay Sands were part of Singapore's skyline. Yet just 2 decades ago, the entire area barely existed. It wasn't until about 660 hectares of land was reclaimed in 1979 that we have the Marina Bay area as we know it today. 
Image credit: Urban Redevelopment Authority
The Marina Bay Sands you see today was built over 5 years, costing a whopping $8 billion or the equivalent of about 16,000 4-room HDB flats. If you recall, the 3 hotel towers, shopping complex, casino, sky bridge and the Art Science Museum opened gradually in 4 phases till 2010, and the rest is history. 

Image credit: @olaiialo
---
2. Sentosa RWS and Universal Studios Singapore
---

Image credit: Remember Singapore
Many of us have fond memories of visiting Sentosa before Resorts World Sentosa (RWS) was developed and opened in 2012. If you take a trip down memory lane, you might recall playing at attractions like the Coralarium, Fantasy Island, Tiger Sky Tower and the Monorail.

Resorts World Sentosa
Image credit: VisitSingapore
While those attractions have closed, children today can still have the time of their lives at Sentosa's Universal Studios Singapore, Adventure Cove waterpark and S.E.A Aquarium, which is the world's second-largest oceanarium. There's also something for the adults with the RWS Casino – talk about fun for the whole family.

In 2008, the area surrounding the now-demolished Merlion was still largely undeveloped greenery.
Image credit: Joost Rooijmans

Today, the area has been developed into an integrated resort complete with shops, dining and Universal Studios Singapore.
Image credit: VisitSingapore
---
3. Gardens by the Bay
---
New York City has Central Park, London has Hyde Park, and Singapore has Gardens by the Bay – our very own iconic park located right smack in the middle of the business district. This attraction only opened in 2012, but millions around the world have already seen it in Hollywood movies like Crazy Rich Asians and Hitman: Agent 47. 

Construction of the Supertrees
Image credit: Greenroofs
From its conceptualisation to completion, Gardens by the Bay was a $1 billion project that took 7 years to make. Spanning 101 hectares with 18 Supertrees and 2 cooled conservatories, it solidifies Singapore's reputation as a Garden City.  
---
4. ION Orchard
---

Image credit: ION Orchard
A luxury mall with shops, dining and a glitzy exterior to match, this mall has stood out as one of Orchard Road's landmarks since it opened in 2009. It's hard to believe that an empty field was all there was before Ion Orchard came along.

An old tourist brochure shows a map of Orchard Road – before Ion Orchard existed on the grass patch beside (37) Wisma Atria
Image credit: Singapore Memory Project
The mall also receives so much traffic because it's connected to the North-South train line that runs underground. It makes the mall convenient to get to, plus it's definitely an upgrade from this Orchard MRT exit you would have seen in 2006.
Orchard MRT Exit C, 2006.
Image credit: Terence Ong
---
5. Parkroyal on Pickering
---

Image credit: @jsrpixel
If you couldn't tell from its flourishing exterior, Parkroyal on Pickering is an icon of green engineering with its eco-friendly features ranging from solar-powered energy systems to the harvesting and use of rainwater. 

Image credit: VisitSingapore
Before this, it was just an empty grass patch along Pickering Road. With its great location close to hotspots like Chinatown, Clarke Quay and City Hall, it's no wonder this piece of land was the prime choice for a grand 5-star hotel.

Image credit: skyscrapercity
---
6. Library@Orchard
---
There's a possibility that people spend more time at this library taking pictures than actually reading – and that's because library@orchard is known for its great aesthetics and ambience. This library is less than a decade old, but not many remember what it looked like before it relocated to Orchard Gateway in 2014.

People reading at the old library located on the 5th floor of Ngee Ann City
Image credit: Haupt & Binder
Unlike today's library that was intentionally made to target young adults, the old library catered to everyone from children to senior citizens. It was located at Ngee Ann City, a short walk from where it is today.

Group photo of poet Edwin Thumboo and 7 others at a reading session at the old library@Orchard
Image credit: Edwin Thumboo and National Library Board
No doubt it was definitely a quieter library, with much less reach than it has today. In fact, the upgrading really paid off by doubling the number of visitors and hitting record numbers of book collections!
---
7. River Safari
---

Image credit: Prime Structures
If you don't remember going to this part of the zoo when you were young, you're probably not the only one. After all, River Safari is one of the newest landmarks, only opening its doors to the public less than 10 years ago.  What you might remember, though, is that it's home to Singapore's giant pandas Kai Kai and Jia Jia who made headlines when they arrived. 
It's a good thing the River Safari was completed just in time, or our pandas might have had to stay in the forests surrounding the Central Catchment Nature Reserve. Before River Safari, the area was largely undeveloped vegetation that looked like this: 

Bird's eye view of the Central Catchment Nature Reserve
Image credit: National Parks Board
---
8. The Interlace 
---

Image credit: @jimchanfc
The Interlace has won many awards for its eye-catching design, and is often hailed as the future of public housing and tower design in cities. If you've yet to see it, head down to Alexandra Road, formerly known as Gillman heights.

Image credit: Choo Yut Shing
It definitely wasn't an easy road, taking developers 6 whole years to finally complete this project in 2013. With 8 hectares of land, it's home to penthouses, recreational facilities and over 1,000 apartment units – a design that clinched the World Building of the Year Award in 2015. 
Sitemap of the Interlace
Image credit: Archdaily
---
Landmarks in Singapore
---
It's crazy to know that all these places we know and love in Singapore never existed a decade ago. If anything, it reminds us to cherish – and take pictures of – what we have now before they're gone. Needless to say, we're still excited to see what's to come.
If you're loving the nostalgia, check these out: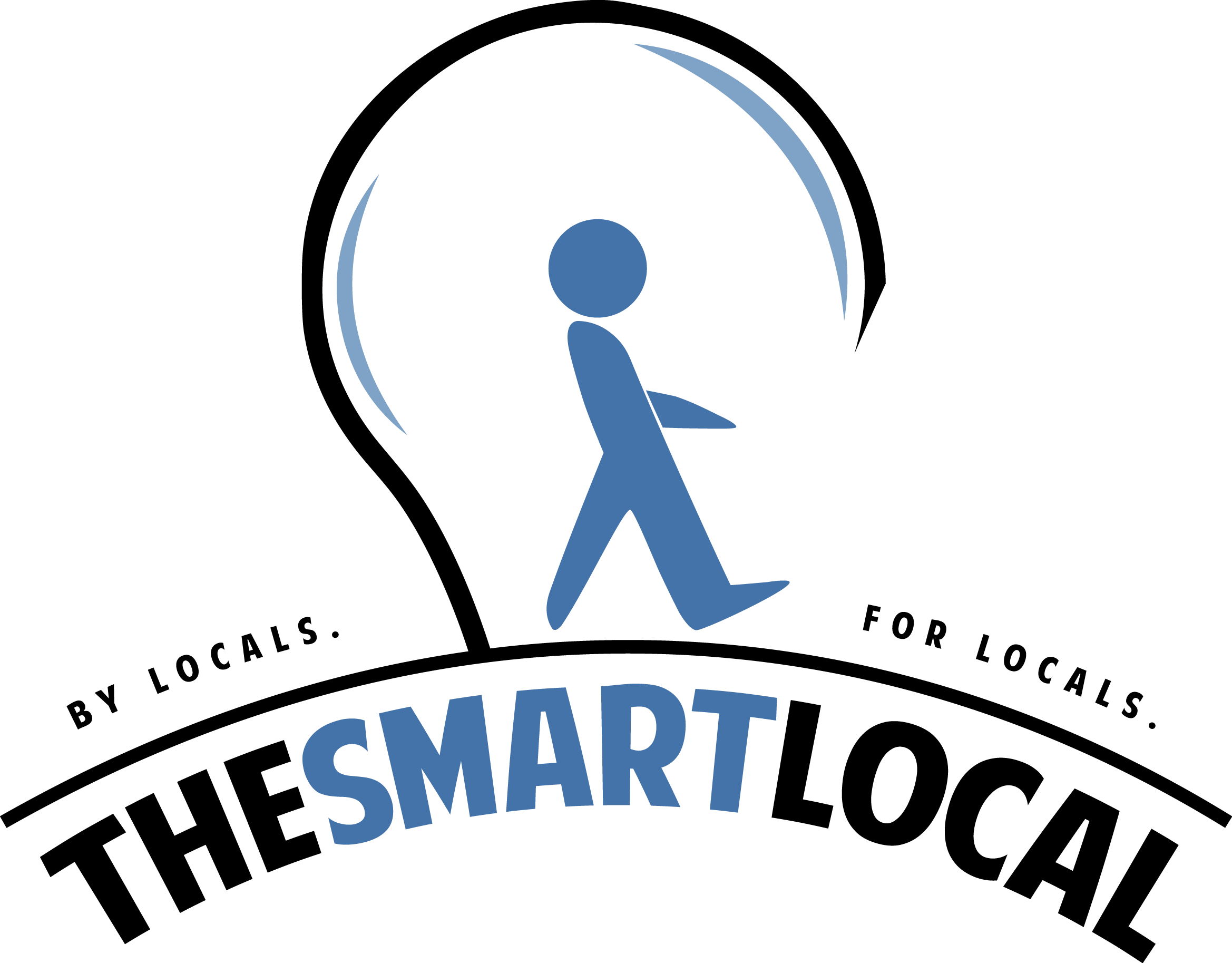 Drop us your email so you won't miss the latest news.