Hidden gems along Orchard Road
---
With its bustling atmosphere, convenient location and hundreds of stores, it's no wonder that Orchard road is one of the most popular areas in Singapore. Whether it's for shopping, catching a movie or just grabbing a quick bite with friends, we've all been there, and know what it has to offer. 
What you might not know, however, is that Orchard road holds quite a few hidden gems. From hidden speakeasies to secret basketball courts, there's plenty to uncover that may make you question how well you really know the area.
---
1. People-watch from the rooftop garden of Design Orchard
---
Enjoy a bird's-eye view of Orchard Road for free from the rooftop garden on top of Design Orchard. Offering tons of sunlight and fresh air, the outdoor space is a great spot to hang out and chit-chat with friends. Seating is plentiful although it does get extremely hot during the day, so make sure to head down early to chope a spot under the shade.
There's a small cafe on the first floor where you can grab a refreshment or two. If what you're craving for is good buys on the other hand, there's a retail space on the first floor loaded with plenty of interesting skincare, fashion and even home decor products from over 60 local brands.
Address: 250 Orchard Road, Singapore 238905
Opening hours: 11am-8pm, Daily
---
2. Customize your own sneakers at Adidas Makerlab
---
Sneakerheads can rejoice at the opening of Adidas Orchard which is home to the Adidas Makerlab, a 3-storey design space where you can fully customise your shoes. 
Customisation comes at a cost ($5-$8 per vinyl, depending on size), but is discounted by 30% when you purchase a pair of shoes in-store to customise on the spot. Other than sneakers, you can also customise Adidas apparel such as shirts, shorts and even tote bags. 
Address: 270 Orchard Road, Singapore 238857
Opening hours: 10am-10pm, Daily
---
3. Sip on craft cocktails at a 1920s USA-themed speakeasy
---
Image credit: The Other Room
You might remember learning about the prohibition era back in school, a period during the 1920s when American governments prohibited the sale and consumption of alcohol. This led to the opening of speakeasies, hidden bars where people could drink privately without fear of arrest.

Image credit: @theotherroomsg
Drink as if you're in the prohibition era at The Other Room, a swanky speakeasy tucked away in Marriott Tang Plaza Hotel. 
Helmed by master bartender Dario Knox, previously from the legendary FOC tapas bar, The Other Room specialises in craft cocktails and unique bar bites. Specials include the Reuben Sandwich and Jamón Ibérico, classic Latin delicacies that are much harder to find elsewhere in Singapore. 
Address: 320 Orchard Road, Marriott Tang Plaza Hotel Lobby, Singapore 238865
Opening hours: Tue-Sun 4.30pm-10.30pm (Closed on Mondays)
---
4. Shop vintage clothes & local brands at The Corner Shop
---
Take a trip back to the 60s at The Corner Shop, a retro vintage clothing store tucked away in Far East Plaza. Decorated with vintage memorabilia, the entire store is a throwback to carefree days of the distant past. 
Image credit: The Corner Shop
More than just vintage clothes, The Corner Shop also sells clothing and accessories produced by local and regional brands – such as Raw Emotions and Paradise Youth Club. With its vintage decor and retro atmosphere, the store is a joy to visit even if you're not looking to buy anything. It's almost like a museum of vintage knick-knacks!
Address: 14 Scotts Road, #03-16 Far East Plaza, Singapore 228213
Opening hours: 12.30pm-8.30pm, Daily
---
5. Grab a cup of coffee while shopping at The Editor's Market
---
A common gripe among serial shoppers and their partners is that shopping for hours on end can be tiring, especially when there's nowhere to sit and take a short break. Grab a cup of coffee, a slice of cake or a pastry, and chill at Found cafe, located inside The Editor's Market at Takashimaya. 

Image credit: @cafefound
Unlike most stores which have the nearest rest stop next door at best, the cafe here is actually inside the clothing store. The minimalist Korean-style cafe offers a range of cakes, pastries and handcrafted beverages. The lemon loaf ($5.50) and Sesame Dirty ($8.50) – a thick, earthy sesame coffee – are especially popular.
Address: 391 Orchard Road, #B1-16 to 24 Ngee Ann City, Singapore 238872
Opening hours: 10am-9.30pm, Daily
---
6. Cafe-hop at 111 Somerset
---

Image credit: @cafesgp
Cafe-hopping as a go-to activity swept the nation when hipster cafes first became popular a couple years ago. Chances are, you've spent your weekend going from cafe to cafe at least once. While many think that it's an activity limited to the Tiong Bahru area, there are actually quite a few cafes clustered in 111 Somerset that make for a solid outing. 

Matcha warabi mochi from Hvala.
Image credit: @hvala_sg
The lesser-known neighbour of 313@somerset and a short walk from Somerset MRT, 111 Somerset is a great respite from town crowds. It houses familiar favourites such as Hvala which serves Japanese tea inspired treats, but also lesser-known gems like Glyph Supply Co, which specialises in artisanal coffees and Green BA vegetarian cafe, for all your meat-free cravings. 
Address: 111 Somerset Road, Singapore 238164
---
7. Create your own perfume at Maison 21G, Takashimaya
---
Some say that the way you smell can be an even better way of creating a lasting first impression than the way you look. Create your own signature scent at Maison 21G, where you can customise your own perfume for just $110. 

Image credit: @photosbysheyz
The process only takes around an hour from start to finish, so it's perfect for if you want a quick and personal activity to do with a loved one, or even just by yourself. $110 gets you a 30ml bottle with 2 ingredients, and each additional ingredient costs $20. Add anything from familiar scents like Lavender to more mysterious "flavours" like Ocean Odyssey.
Price: $110
Address: 391 Orchard Road, #B1-31A Takashimaya S.C, Singapore 238872
Opening hours: Mon 24 hours | Tue-Sun 11am-9pm
---
8. Give a used book a second life at Ana Bookstore
---
Hidden deep within Far East Plaza is Ana Bookstore, an old-school secondhand bookstore that buys and sells used books. Walking in almost feels like you've left sleek and modern Orchard and entered a time machine back to the early 2000s.

Image credit: Zinc Tang
Give your old books a second life or pick up something new to read. With nearly everything priced under $10, you can't really go wrong. If you're interested in selling your used books, just bring them in and the shopkeeper will quote you a price.
Address: 14 Scotts Road, #05-01 Far East Plaza, Singapore 228213
Opening hours: Mon-Sat 12pm-8pm | Sun 1pm-6pm 
---
9. Try pottery at affordable prices at Orchard Gateway
---
You may have seen the famous pottery scene in the movie Ghost, where Patrick Swayze wraps his hands around Demi Moore as she makes a ceramic vase. If you've ever thought about recreating this scene – or, just having some good, clean pottery fun – you have your chance at Taoz Ceramics studio in Orchard Gateway.
Image credit: Taoz Ceramics studio
The private pottery studio is located on the third floor of Orchard Gateway, and is fully equipped with all the sculpting tools and facilities you would need to create your own piece of pottery. The hour-long sessions are unguided, allowing you to fully unleash your creativity.
Price: $40 for a 1-hour session
Address: 277 Orchard Road, #03-03 Orchard Gateway, Singapore 238858
Opening hours: 11am-8pm, Daily
---
10. Shoot some hoops for free at the Footlocker basketball court
---
Most people have been to the huge Footlocker outlet along Orchard Road, but few know that there is actually a basketball court in the basement. If shopping isn't your thing but you've been dragged by your friends, family or SO to Orchard Road anyway, you may want to check this out. 

Image credit: @ka.thiam
Use of the court is free, but prior booking is required through the Footlocker website. Slots fill up fast so it's recommended that you book far in advance to secure a slot. Each slot is 50 minutes long, and a maximum of 5 players are allowed per session.
Address: 218 Orchard Road, Orchard Gateway @ Emerald, Singapore 238851
Opening hours: Tue-Sun 1pm-9pm (Closed on Mondays)
---
Things to do along Orchard road
---
With Orchard road being such a staple in the weekly hang-out spot rotation, it can sometimes feel like we've seen it all. Clearly, though, there are still quite a few hidden gems that have yet to be explored.
From hidden basketball courts to vintage bookstores, there's something for the sporty, the bookworms and pretty much everyone else in between. 
For other lesser-known things to do in Singapore, check out:
---
Cover image adapted from: The Other Room, @ka.thiam,@photosbysheyz, The Corner Shop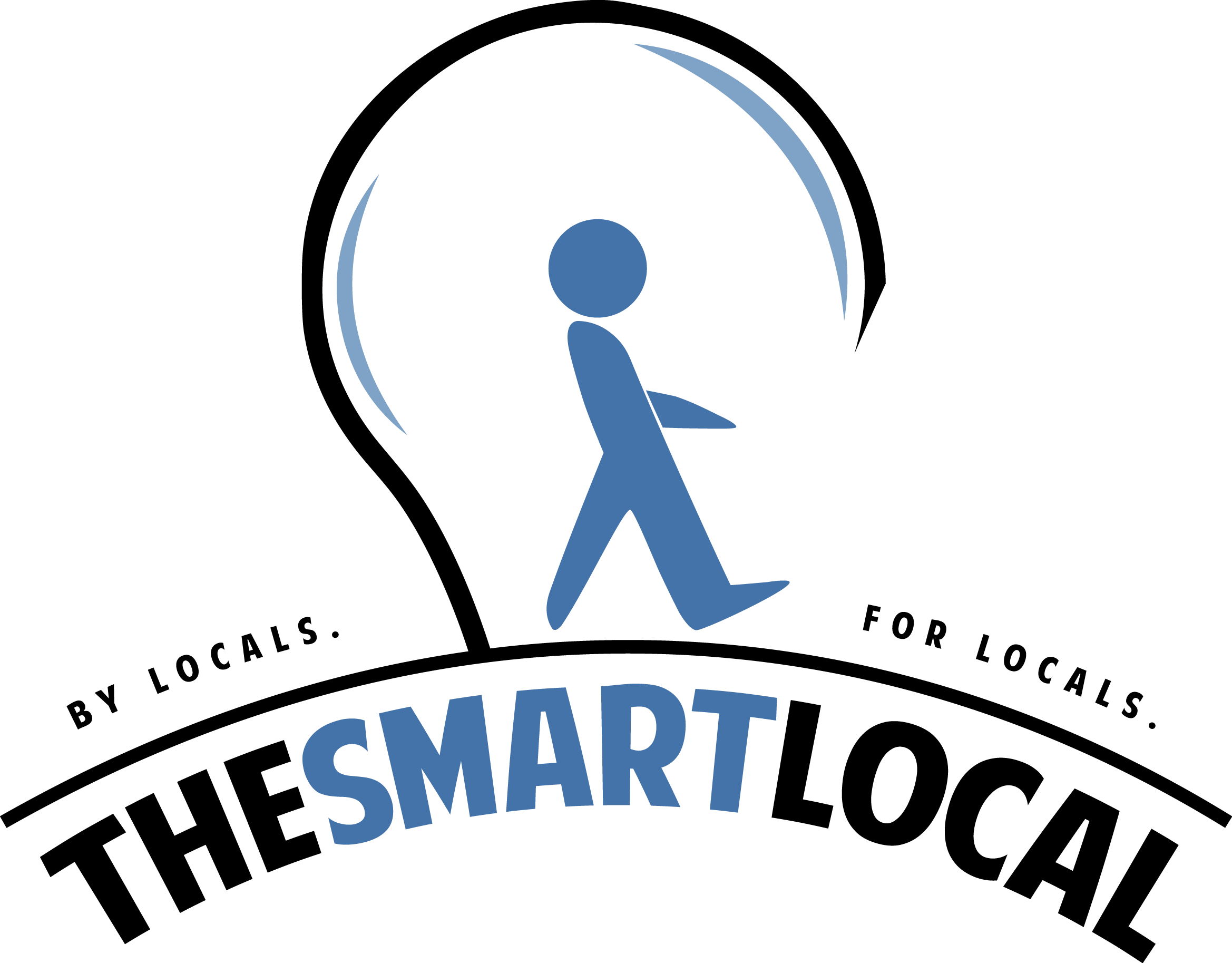 Drop us your email so you won't miss the latest news.